Hello today I bring you a small craft that I did in a moment of boredom and well I want to share because it really is very easy to do and it does not take much to get a good ornament either for you or to give it to someone
Here I leave the materials you use:
A piece of cardboard for models of 3.5 cm by 4 cm
White and black paint
Thick brush and one to draw
Paste
Basically what I did was paint the front part of white and the back part of black then with the brush to draw I drew the symbol I wanted, in my case the symbol of the relics of the death of Harry Potter. Then I covered it with glue to give it that brilliant effect and it also acts as a protector to keep it in its best condition.
And the result is a nice homemade charm from the relics of Harry Potter's death.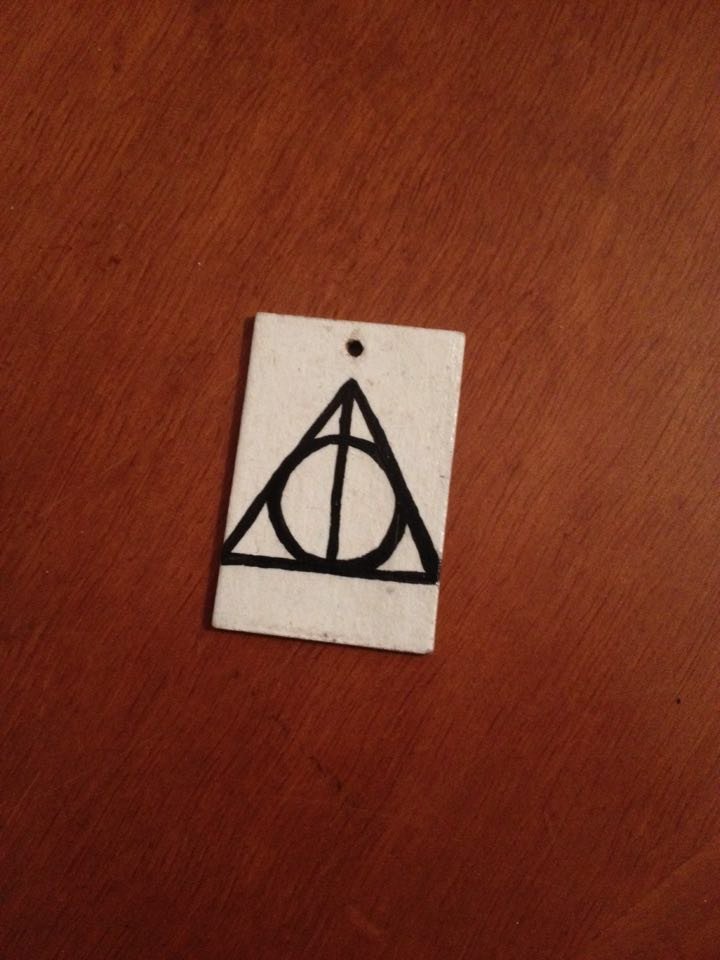 And nothing friends I hope you liked and see you in a next post