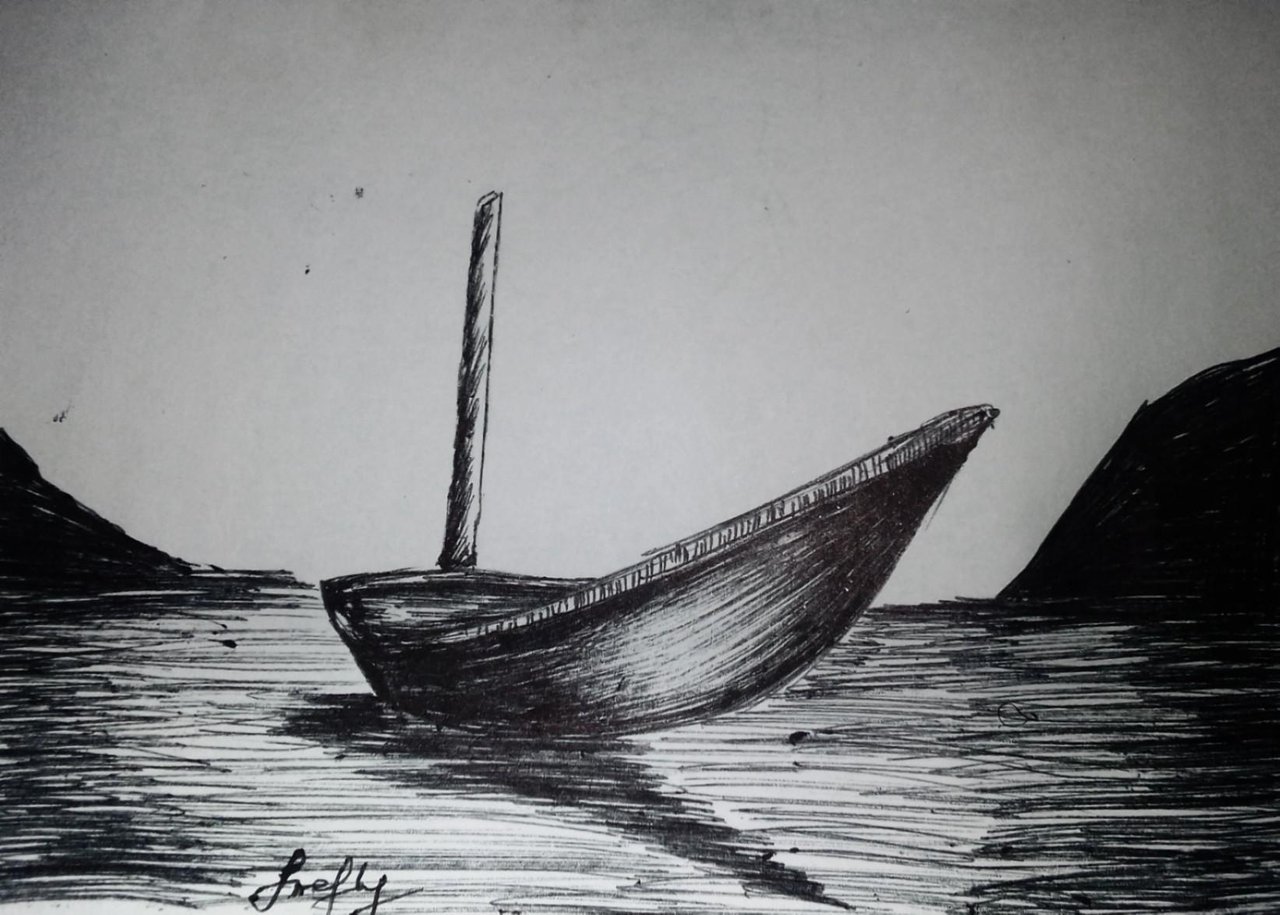 Hello Everyone.
It's been a while since I made a still life drawing. I've been working more on human, animals and creatures lately and so I decided to work on something different by making a drawing of a boat.
Artworks depicting the sea as well as sea vehicles are widely appreciated hence I'm framing this piece and hanging on my wall..lol.
Here are the steps in the drawing.
First, I sketched out the shape of a boat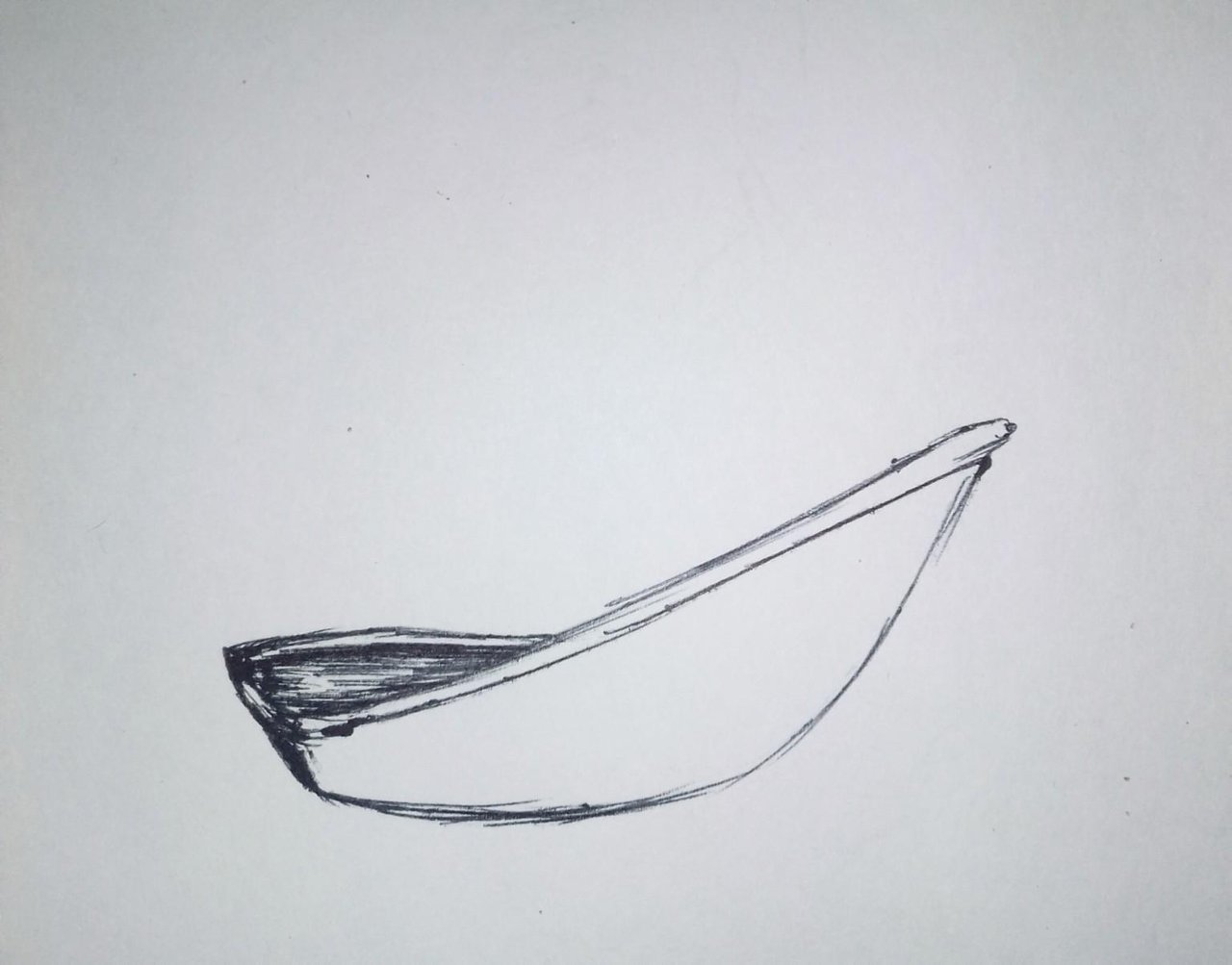 I shaded and added details to the boat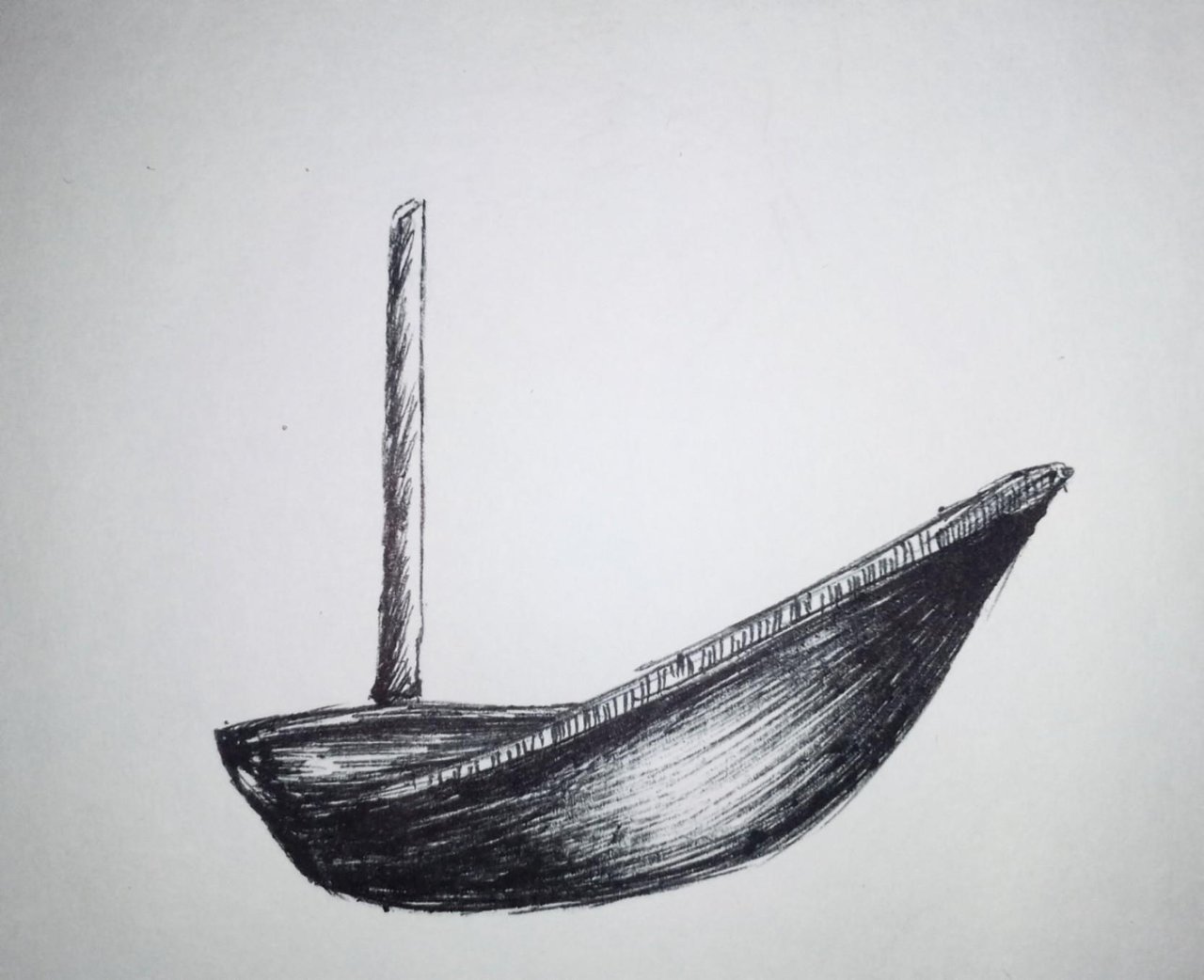 Finally, I shaded the river, added shadows of the boat and drew mountains in the background.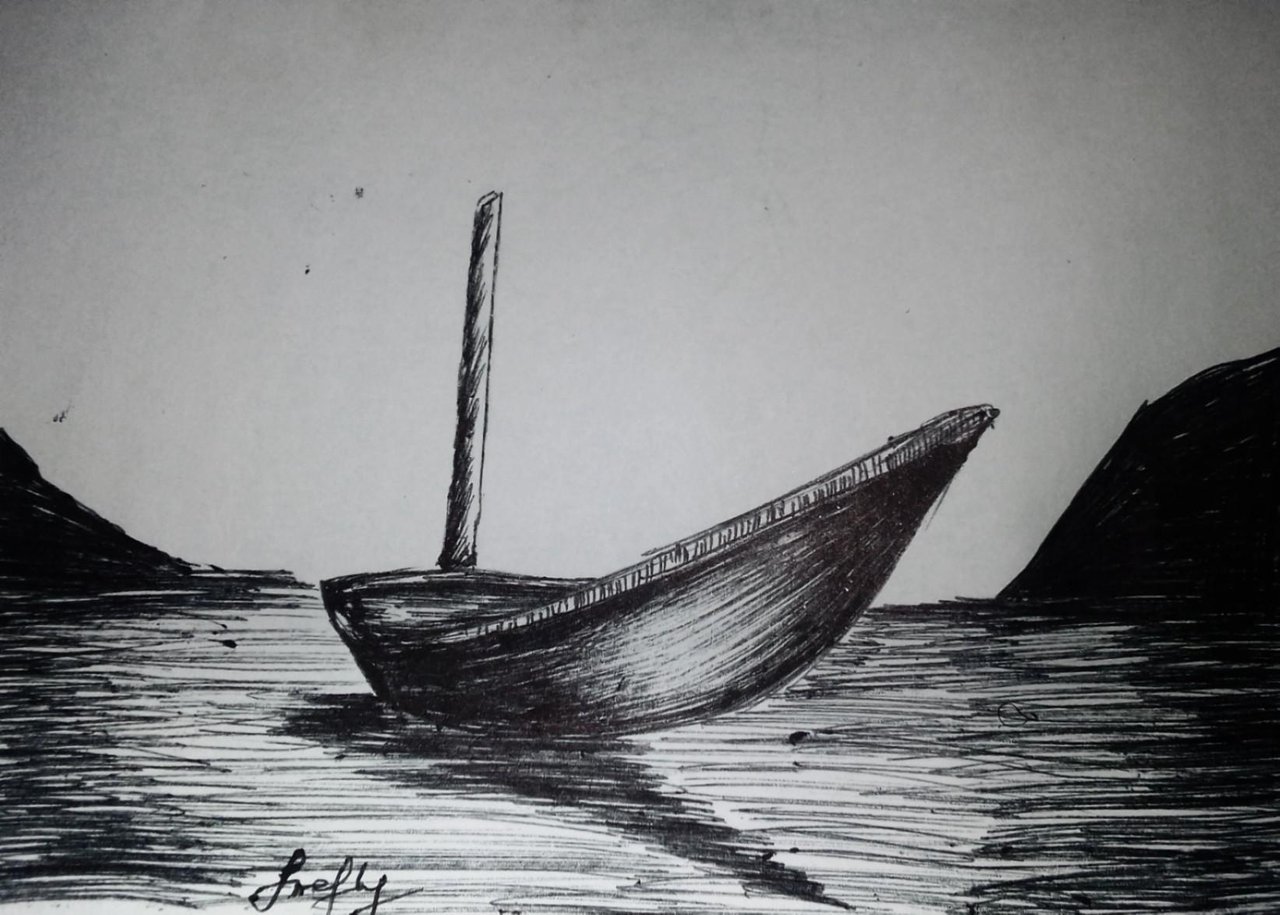 Thanks for reading and viewing my sketch. Enjoy the rest of your day.