Drawing sand is one of the types of painting that does not require the use of badminton and colors, has emerged recently this kind of art, whose owner needs only a handful of sand and artistic movements with the fingers of the hand to produce the artist wonderful paintings.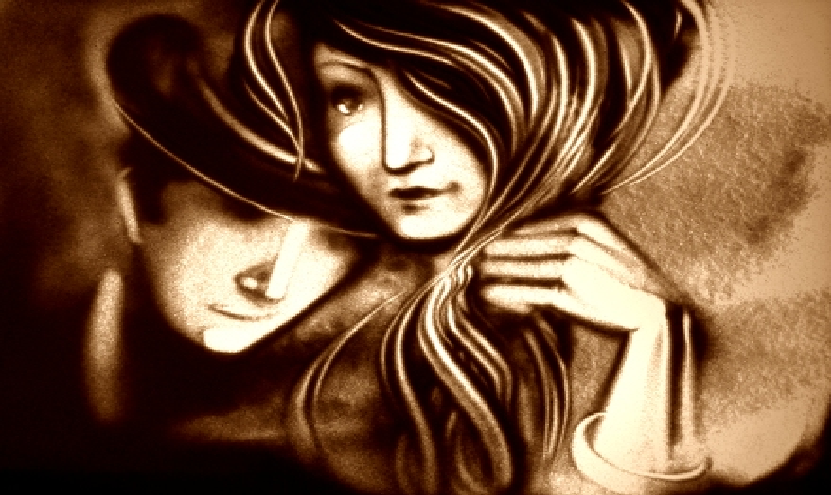 source image
The most important information about the art of sand painting
This type of art has recently begun to spread in the Arab countries, and workshops and lessons are currently being held to teach this drawing to young and old in some of these countries. Sand artists around the world hardly have more than one finger, most of them in France and Italy.
Sand painting is a kind of art that is closest to art. The artist uses dry sand in his drawings, and uses the grip of his hands and fingers with skill, through which he can present a single painting or a sequential story drawn with sand.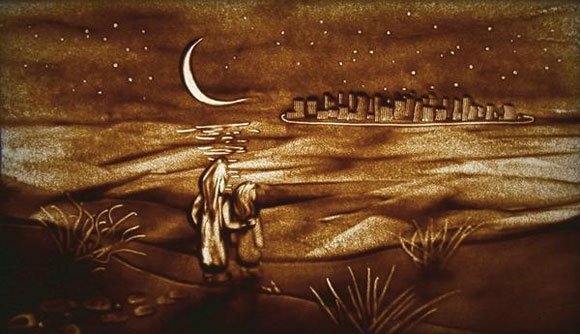 source image
The art of moving painting with sand
The type of art in which the artist presents a sequential story is written through several consecutive sand-drawn paintings in the name of the art of moving graphics by sand, because the artist presents a moving graphic film through which he expresses a certain idea and reflects a state of inner feelings. From the other in the way his condition is expressed, so there are no rules or rules specific to this art, the beauty of his education, and can be mastered by practice and training
Sand paintings are usually accompanied by a specific piece of music, whose tones correspond to the story of the sand paintings, so the artist should carefully study the timings of the painting and the speed of his hands to match the music so that the artistic presentation is complete. Sand, and the equivalent of success is the meeting speed and accuracy, which determines the skill of the artist and distinguish it from the other.
The Palestinian artist and director Ahmad Habash is one of the most famous sand artists in the Arab world. He has dazzled the world with many wonderful works, most notably his presentation on the anniversary of the departure of Palestinian President Yasser Arafat.