Hey everybody! I just wanted to show you some of the artist endeavours I have been working on lately! These denim jackets have quickly turned into a best selling product, ha, it feels harsh calling the artworks I create "Products" sometimes. To me, they are each line little portals into my spirit, mind, or to another realm. Something that has chosen to connect with me, or that I have gone searching for.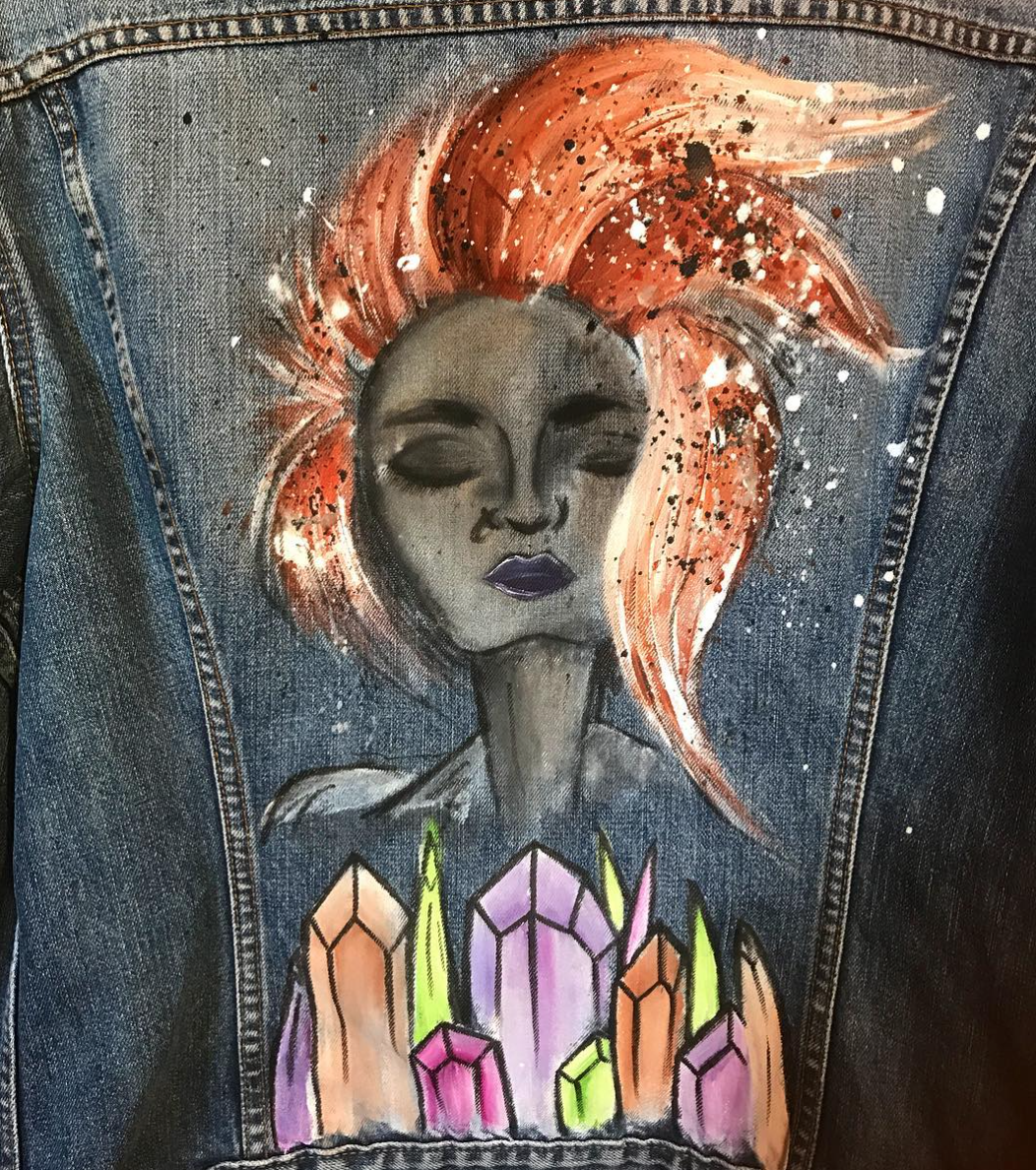 The denim jackets are absolutely amazing before I even get to paint on them! Old school vintage Levis….such amazing garments already! I then draw up a sketch and copy it onto the panel on the back of the jacket. A white layer of paint has to go down first so that the colours stand out brightly. I work my way through the peace, patiently waiting for sections to dry while I work on other parts of the jacket so that I dont get to much paint on there as otherwise it all starts bleeding into itself.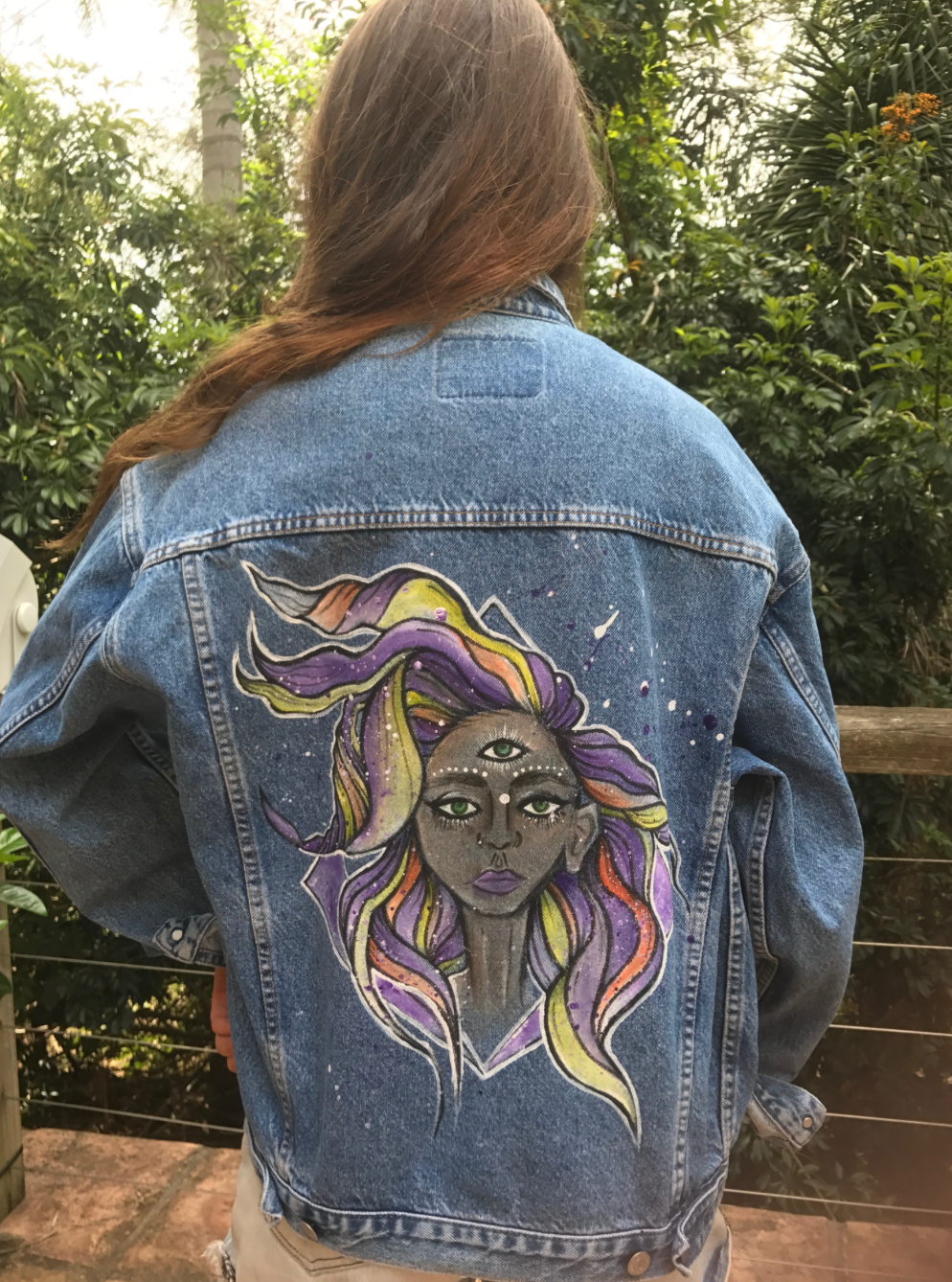 Each jacket has a special place in my heart, and It brings me so much joy when a customer falls in love with one of my creations. Truely a proud feeling.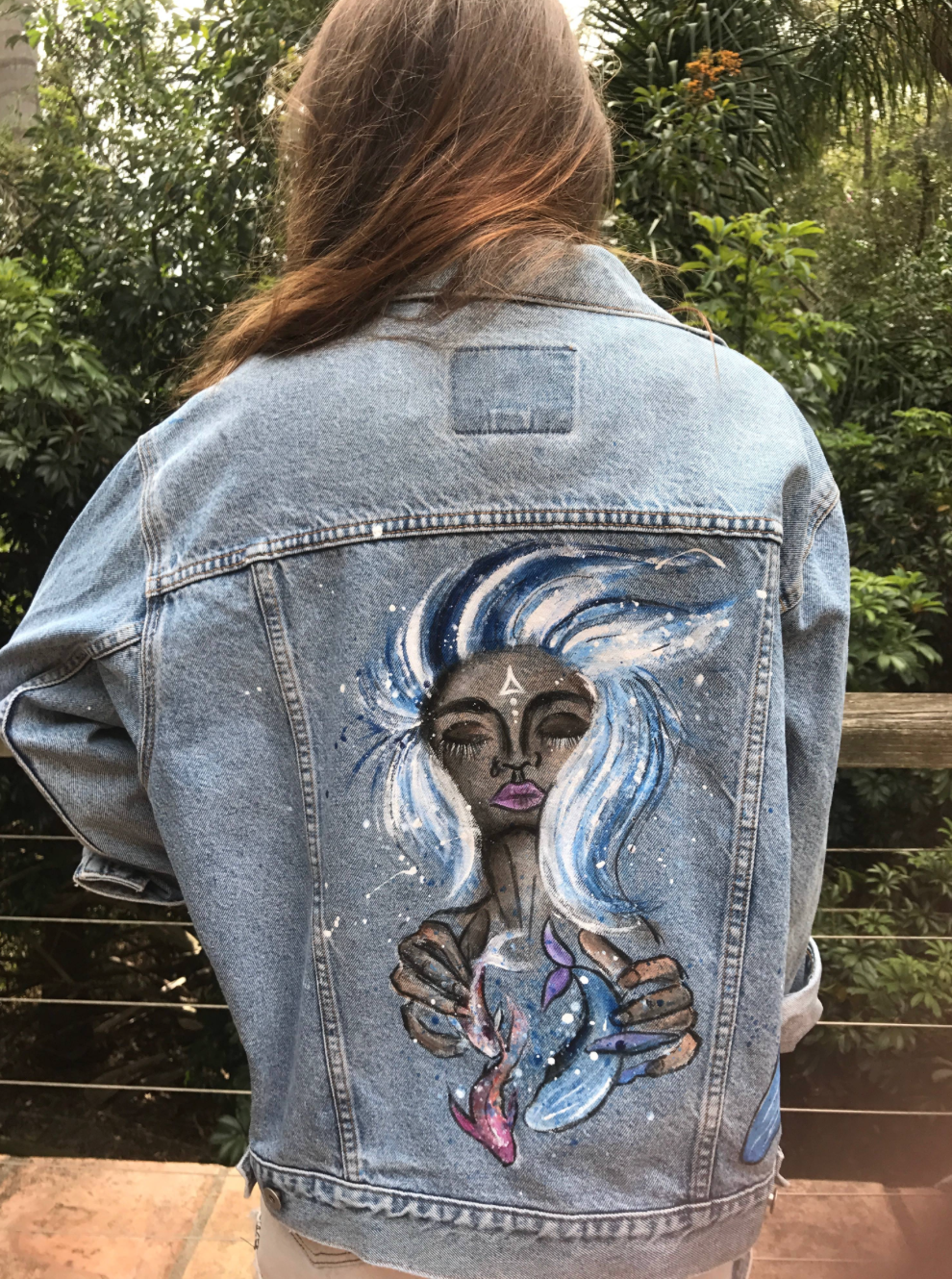 For more info about possibly owning one yourself, check out our instagram @headlessnation !!
Thanks for having a read! Many more posts to come! Enjoy your day dear Steemit Friends!
Headlessjess xo