Art Drawing Request Project - No4 Luffy+Trafalgar Mesh



Hello, fellow Steemmates! :)
This is the third drawing that I did from my "Art Drawing Request" Project. It was requested by @acidyo.
They wanted me to draw a fused version of Trafalgar and Luffy. This time I decided instead of doing a fusion to proceed a different way and thought it would be funny to see Luffy with Trafalgar's outfit :D
So here is the drawing: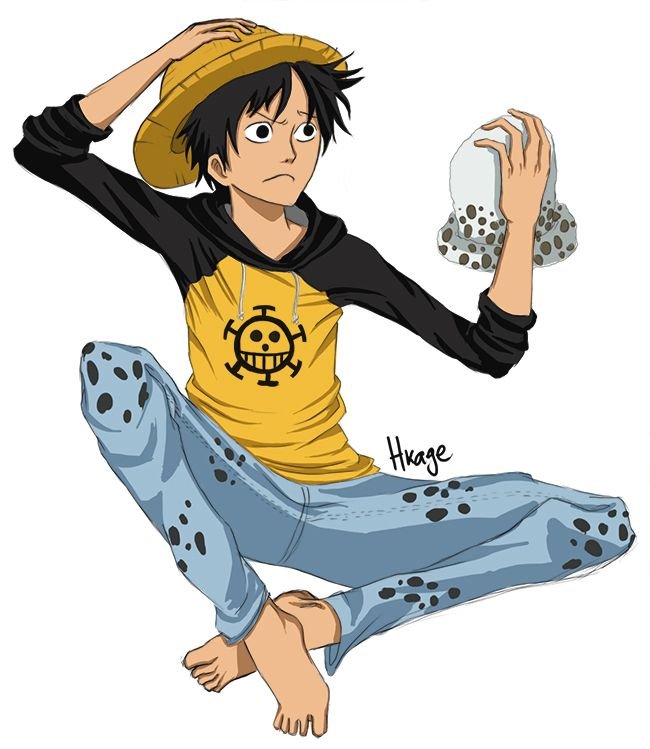 I thought it would have looked very weird to see Luffy with someone's else's hat than his own symbolic straw one, so I decided to draw him pondering how can someone wear a hat like that, and thinking it's not worth it to swap.
Hope you guys like it and find this project interesting! So don't be shy and put your suggestions on what to draw next down in the comments and will pick one that seems most interesting, and will note down the other suggestions and post them in the next Request Drawing.
Hope you guys like my art! If you do, please make sure to support me by upvoting, resteeming or following! Comments are always welcome and I do accept criticism :)