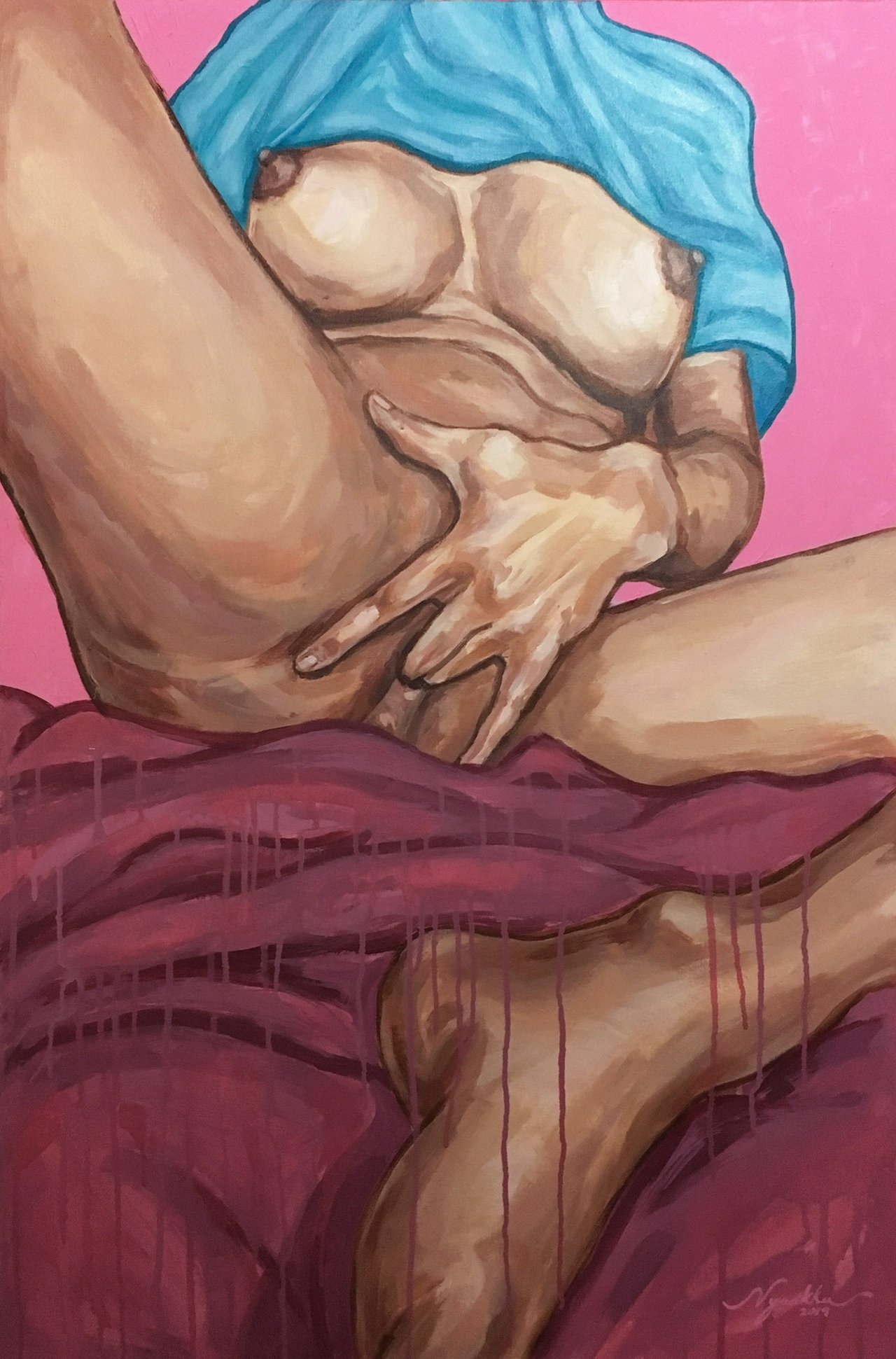 My Body Is Not Your Property
Acrylic on Canvas
36 x 24 in
2019
---


At a very young age, I was always told to do this, do that, don't do this, don't do that... The society wants you to be modest, otherwise, they won't respect you.
If men explore their sexuality, it's pretty "normal". Most would even brag about it. Loud and proud. But when women do it, they are immoral, not decent, should be stoned to death, etc. They are called sluts, bitches, whores, thots, hoes, and all other names.
Society tells us that women cannot explore their sexuality because they don't want to see women having complete control over their bodies. They don't want women to have control over their bodies because they don't want to see an empowered woman. Women are just meant to be submissive to men. Women are just meant to obey what the society says.
The society is so obsessed with possessing women's bodies.
I say
No. You don't own our bodies.
It is not your property.
It is mine.
I will wear whatever I want and do whatever I want and express myself however I want.
You can't control us and our bodies.
---
This painting was banned
This painting was originally made for the group exhibit Lupa. It was banned (along with the two paintings of my colleague) by the sponsor of the Mindanao Art Fair because they don't allow "obscene" works. Well, of course. Nobody wants to see that. Nobody wants to see a masturbating woman. BUT THEY ALLOWED AN EJACULATING DICK IN MANILA ART FAIR. Okay, it basically proved my point and I was glad I was able to provoke them.
I was informed by the gallery a week before the show that I had to make another painting. The gallery is very supportive of our works and they are frustrated as well, but can't do anything as the sponsor of the event (the government :p) said so. So I kinda protested and did another painting... hours before the supposed deadline.
I understand they need to not have a shock value cos they need to "preserve" the country's "conservative" and oh so self-righteous culture, but we cannot deny that people as early as 11 years engage in sex nowadays. In fact, the Philippines has the second-highest rate of teenage pregnancies in Southeast Asia. The Department of Health is also alarmed that 11 year-olds are having STDs.


Yep. Erotic art because we need to be open-minded and talk about these things.


"Oh don't post that because the kids on Facebook will see"


Actually... your teenage kids aren't ignorant. They know what that is and they will engage with that if they like. You can't control them. What we can do is educate them about the consequences of having unprotected sex, how to protect themselves, etc.. Sex Education is seen as evil here because of us being a catholic country. You will be judged if you buy contraceptives. In fact, the country wants to separate the girls and boys in classes to prevent teenage pregnancies. Funny.
---
Process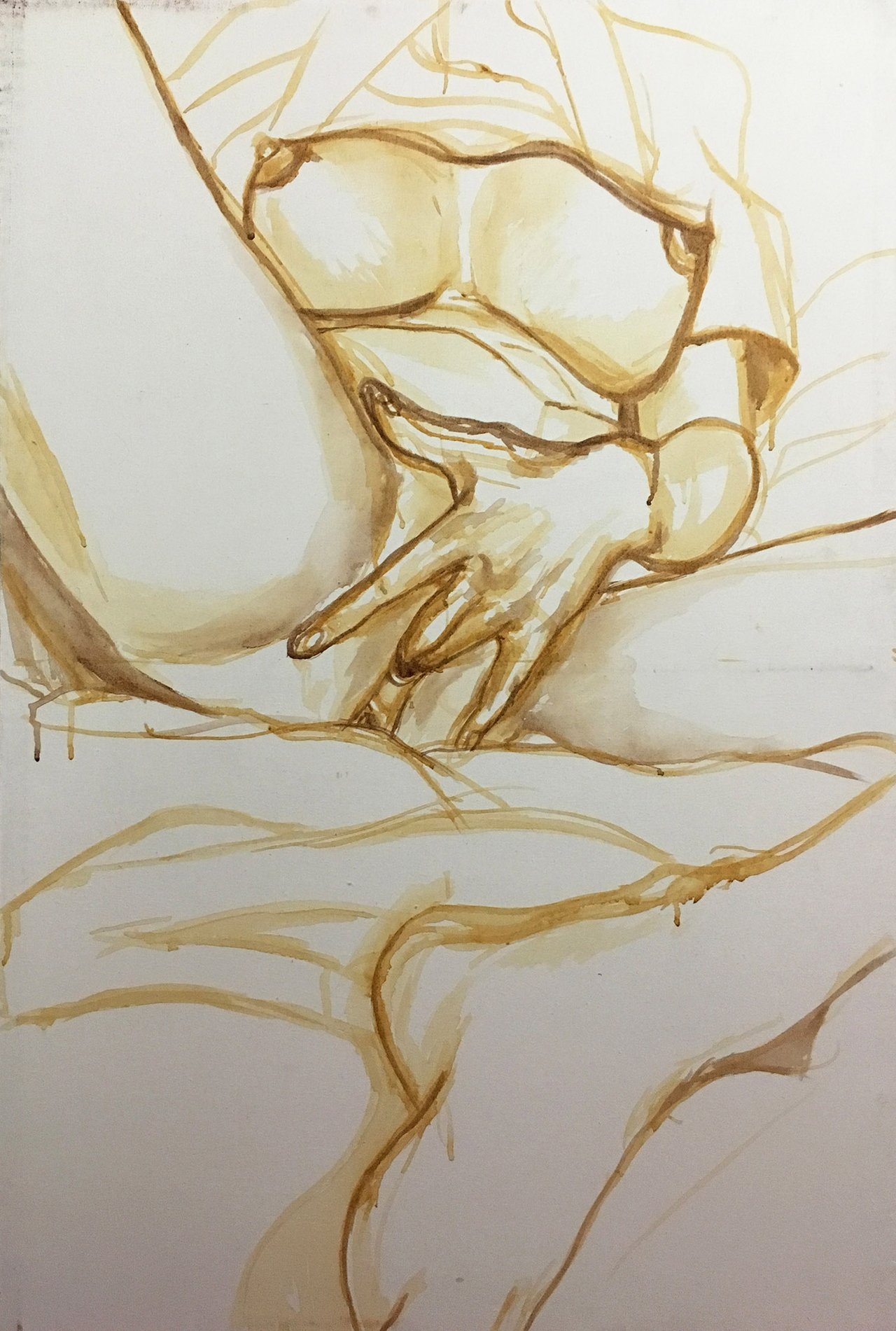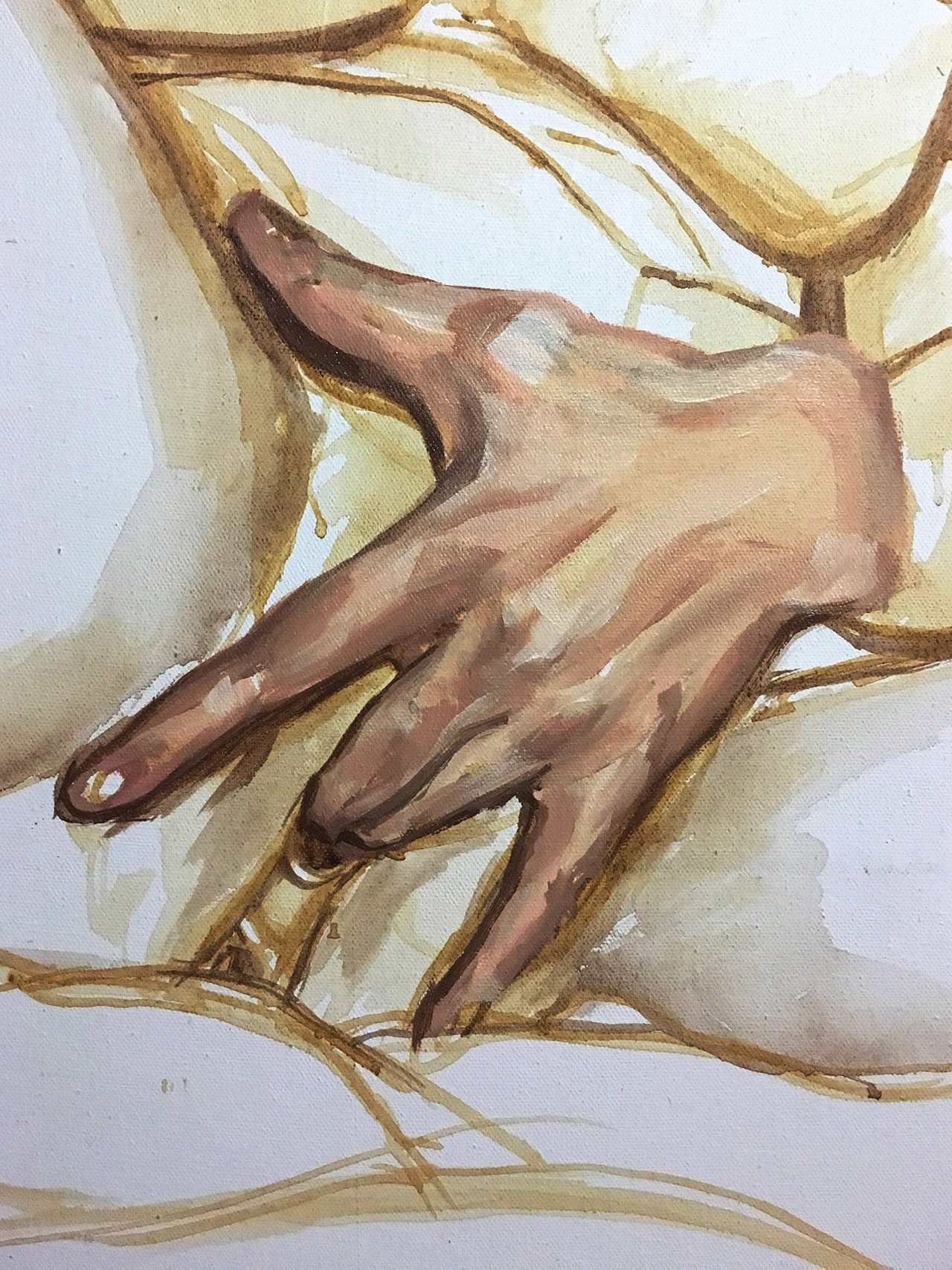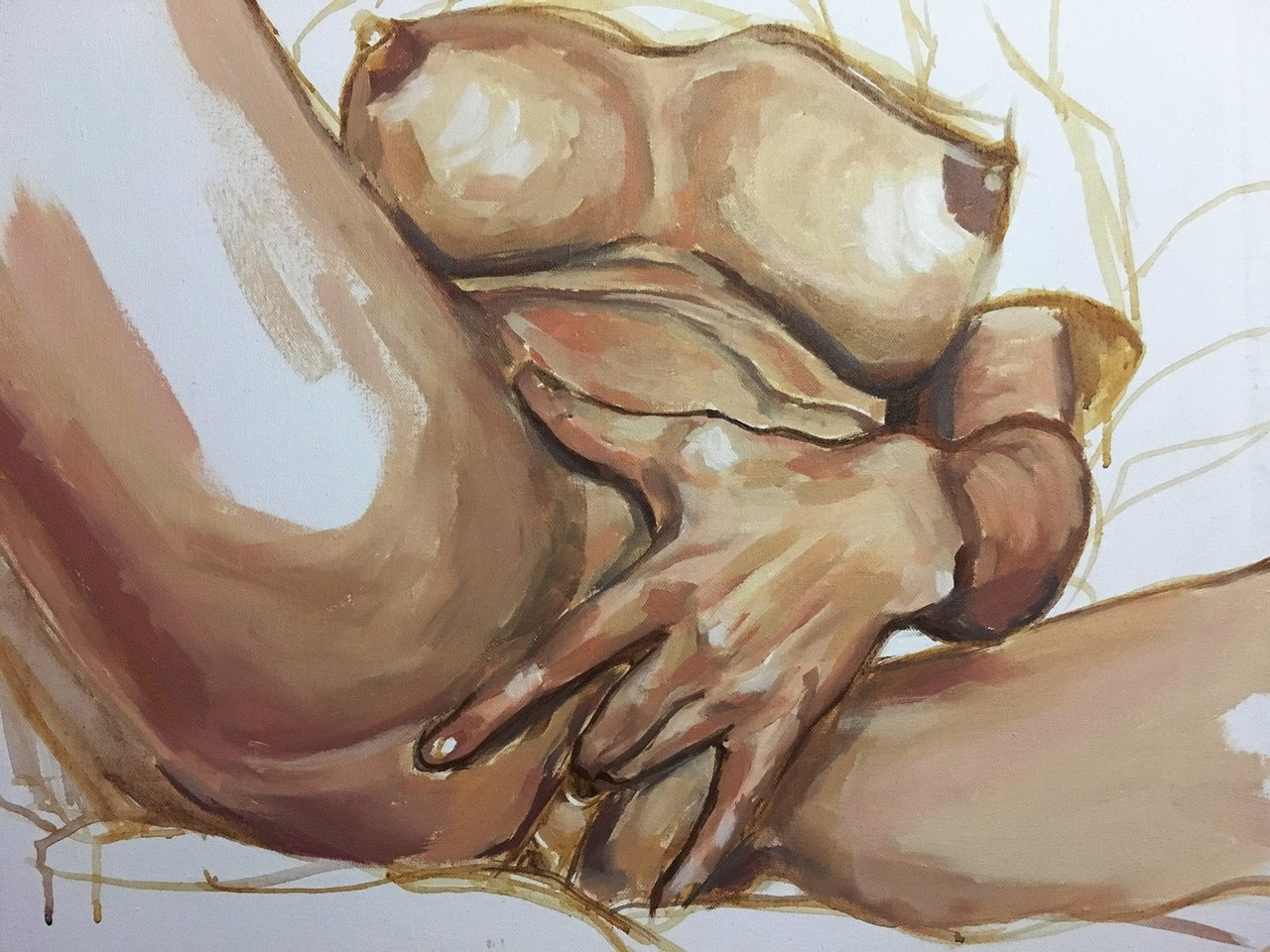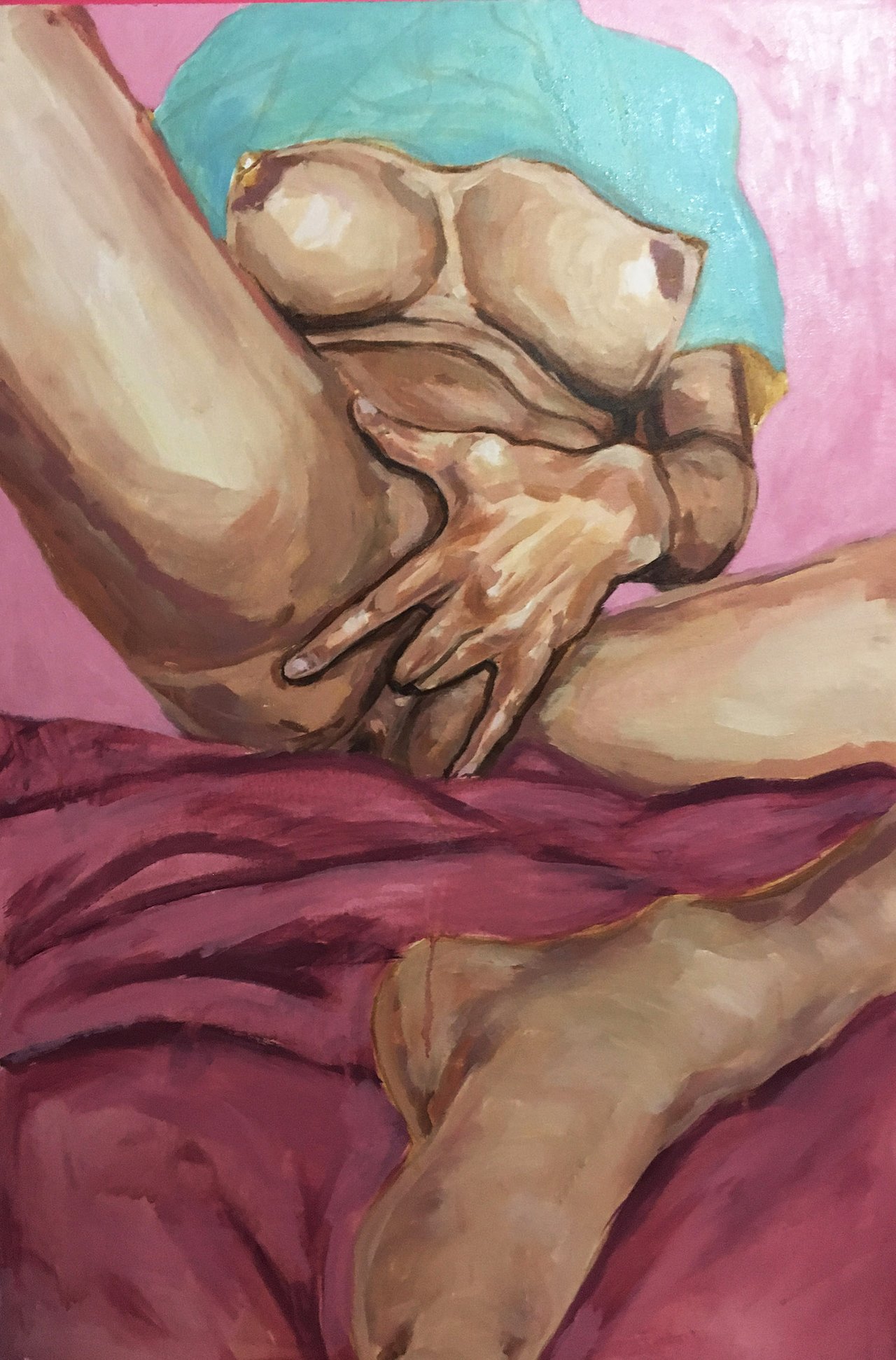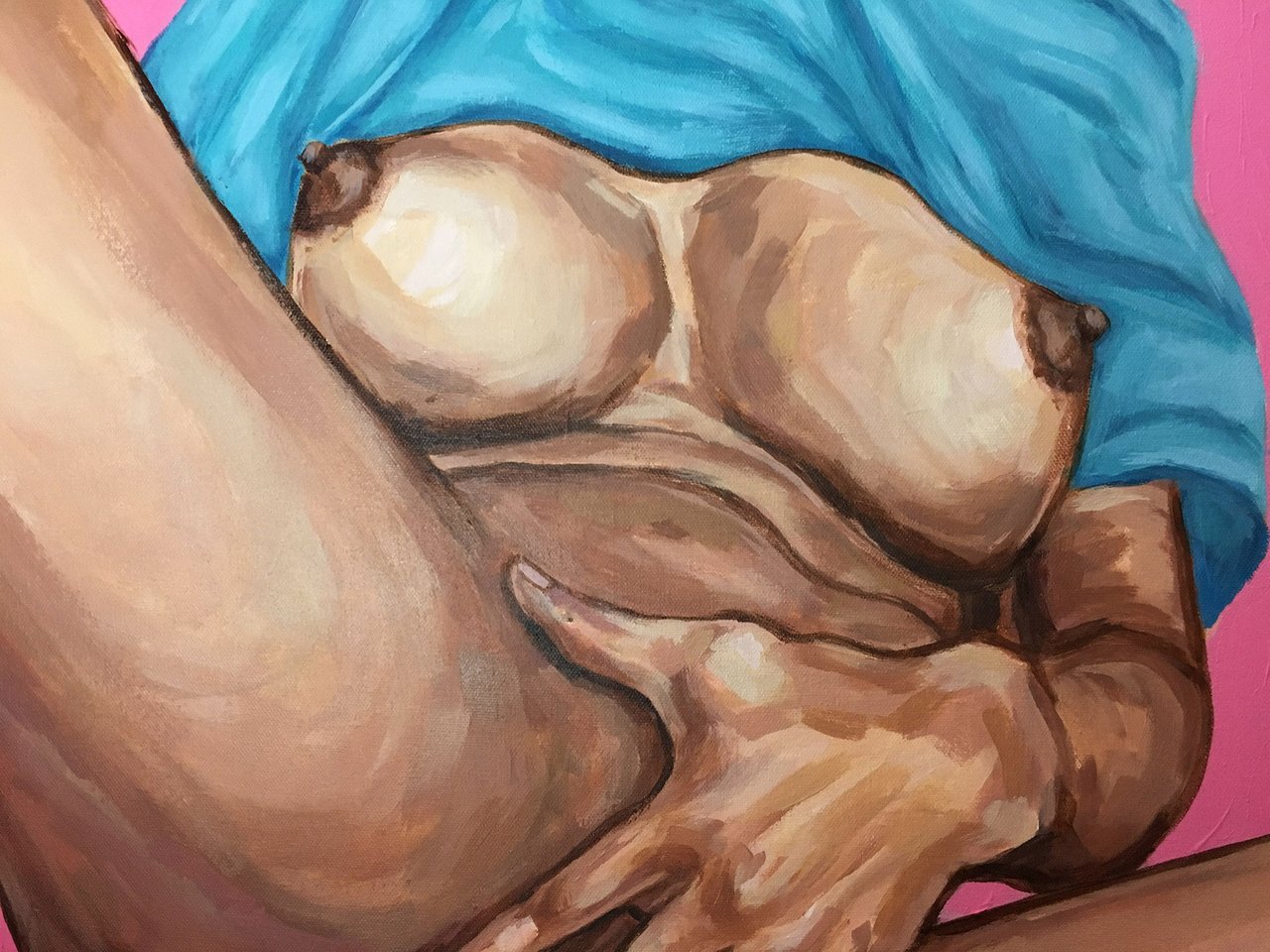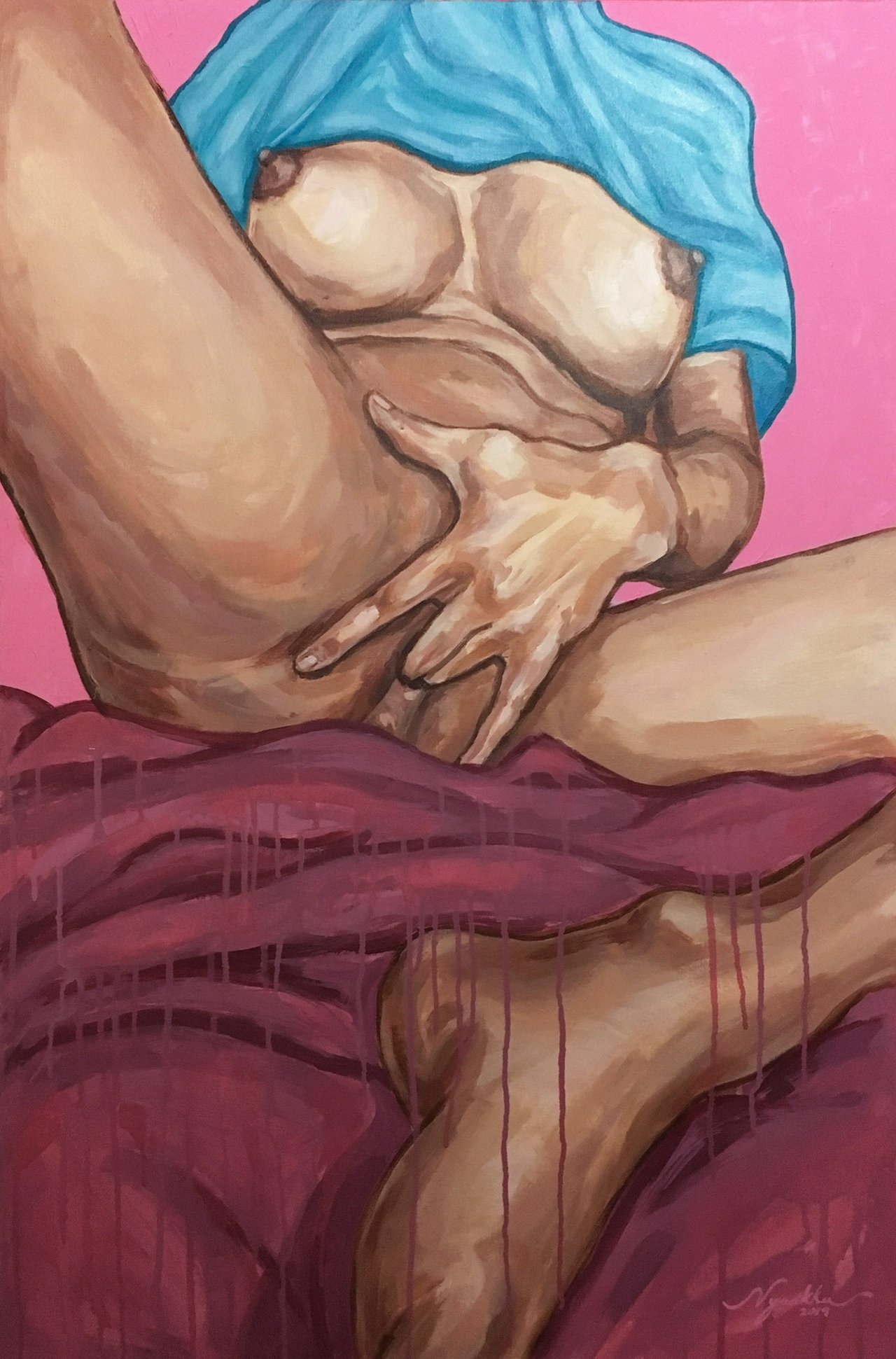 ---
I'm a young artist and I need to grow.
Criticisms, violent or positive reactions are very much welcome and will be highly appreciated. :)
Thanks for listening.