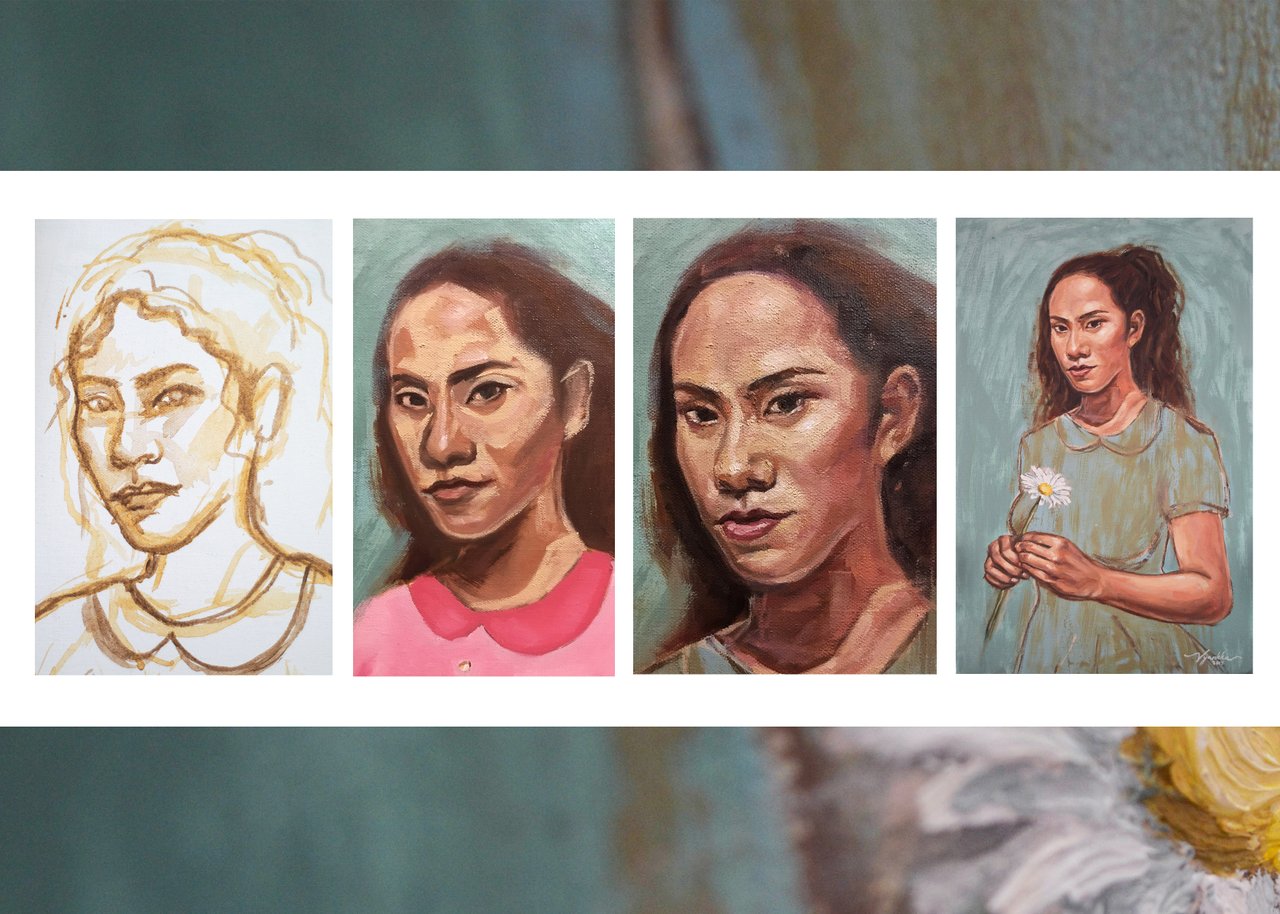 I've previously talked about how my mood affects my paintings in this post. This painting is one of those paintings that has that moody process and made me stuck in it for weeks.
As I've mentioned before, I paint in layers. Oftentimes, the layers become useless because I would completely reset it, covering them all because I get frustrated.
This is the final painting and would love to give you a flashbackmonday on how it became like this.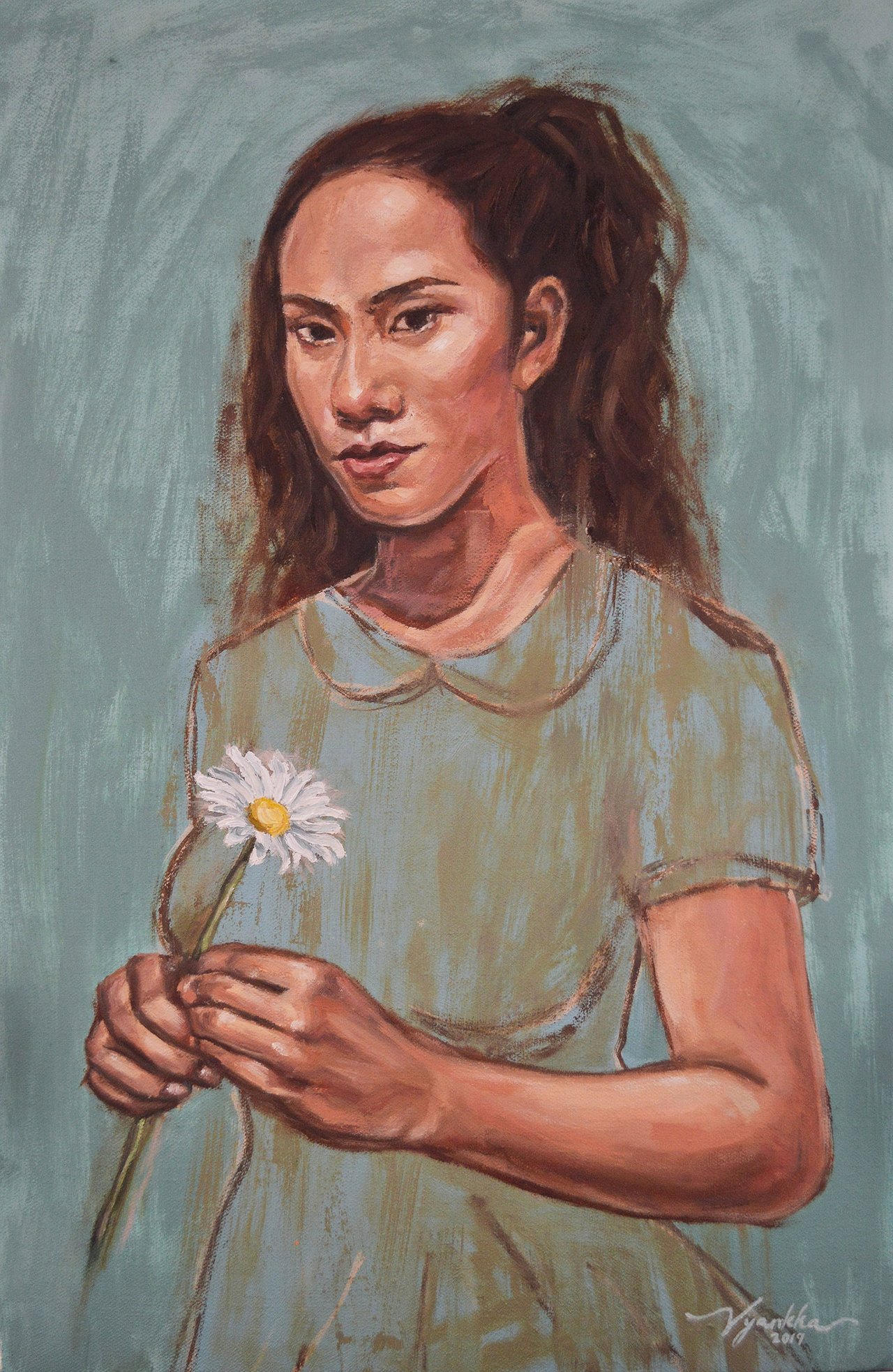 ---
Process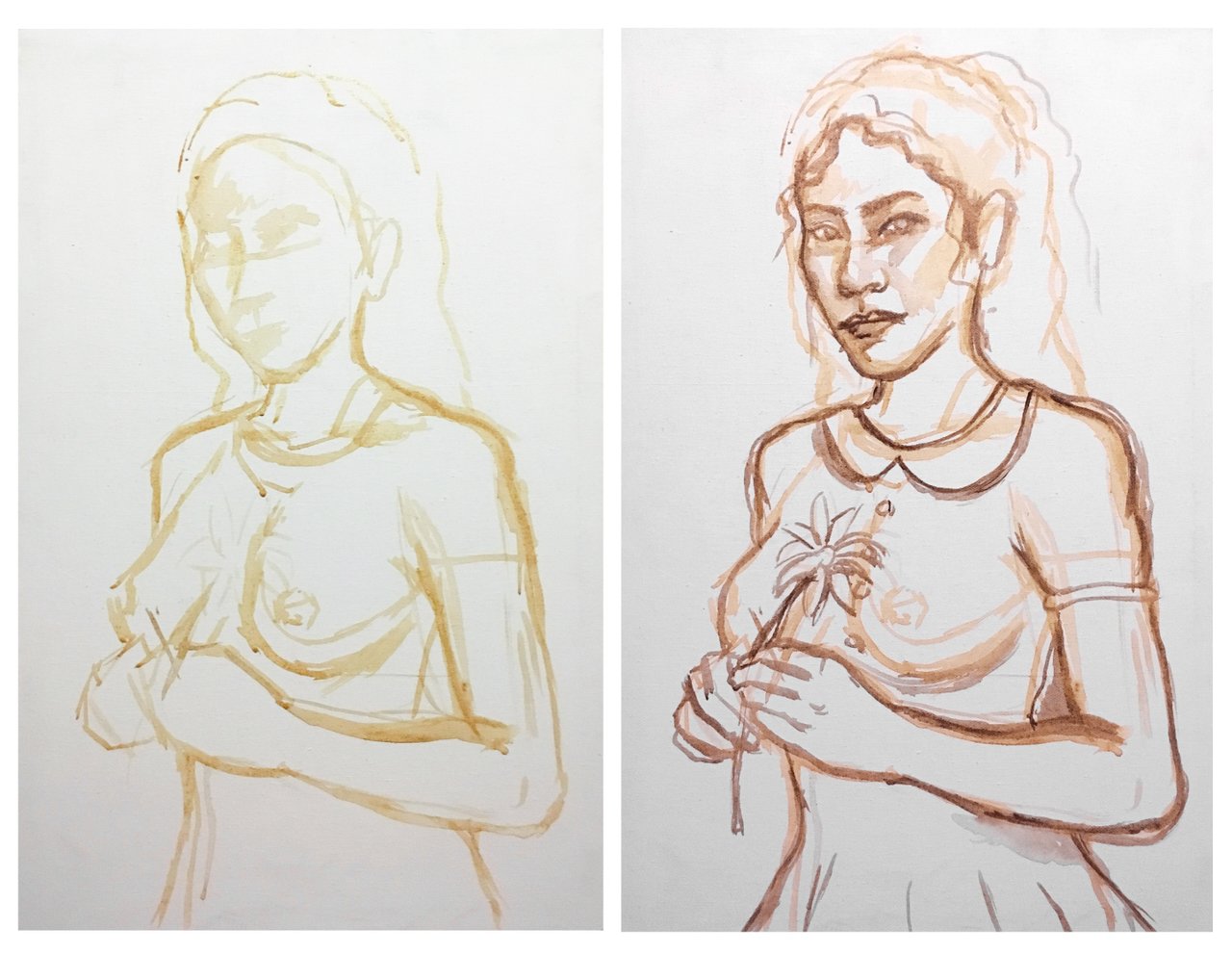 The first part is the sketching part. I use acrylic because it is easier than using charcoal or graphite pencils.
I started this in August 2019.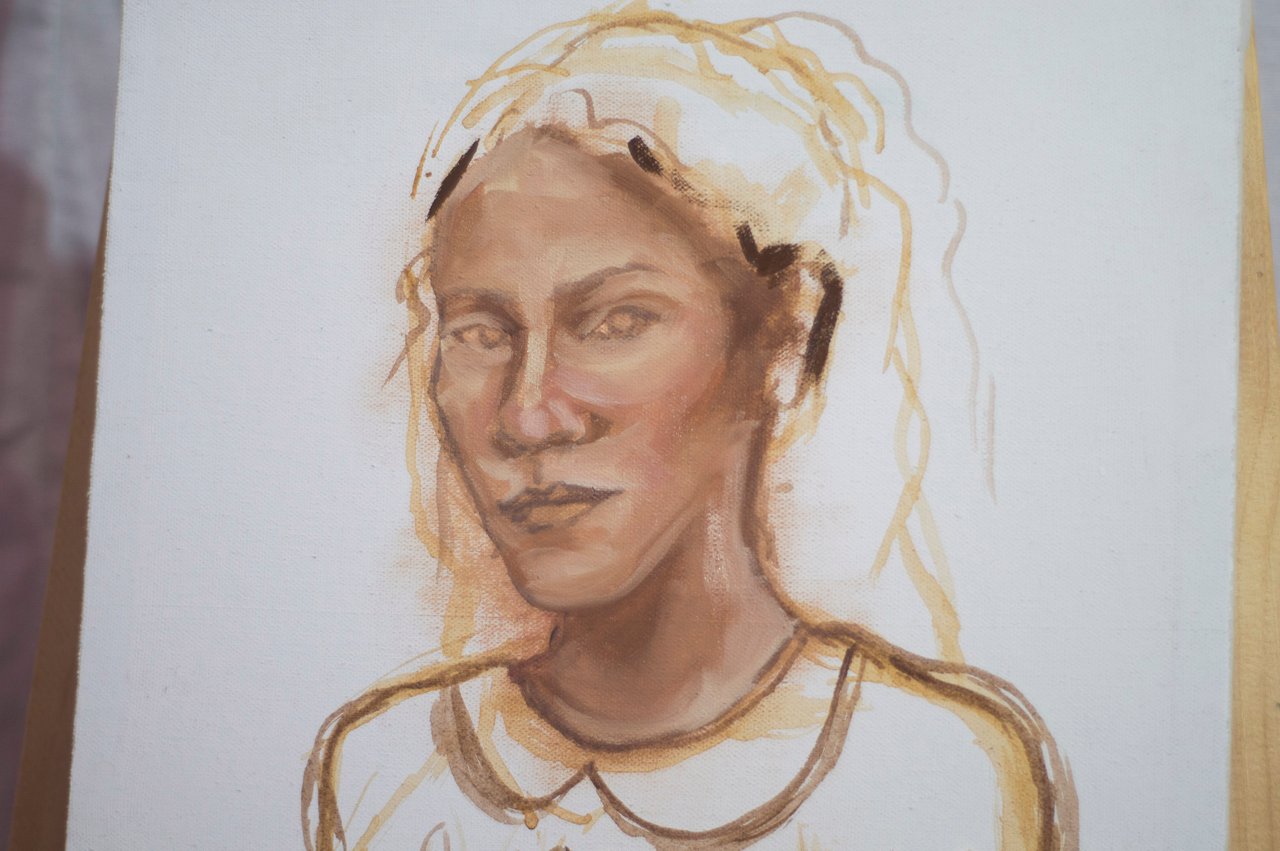 LOL. This was my second colored work after my months of taking an art break and I was having a hangover of that. You know when you take a year-long break from something and when you came back, it's like you don't know how to do it anymore even though your skills were okay prior to that? Yeah, that's what happened here.
I didn't know how to mix my skin tone with oil paint anymore. I went too dark with it and I got frustrated so I left it alone for months. I touched it again on the first week of November.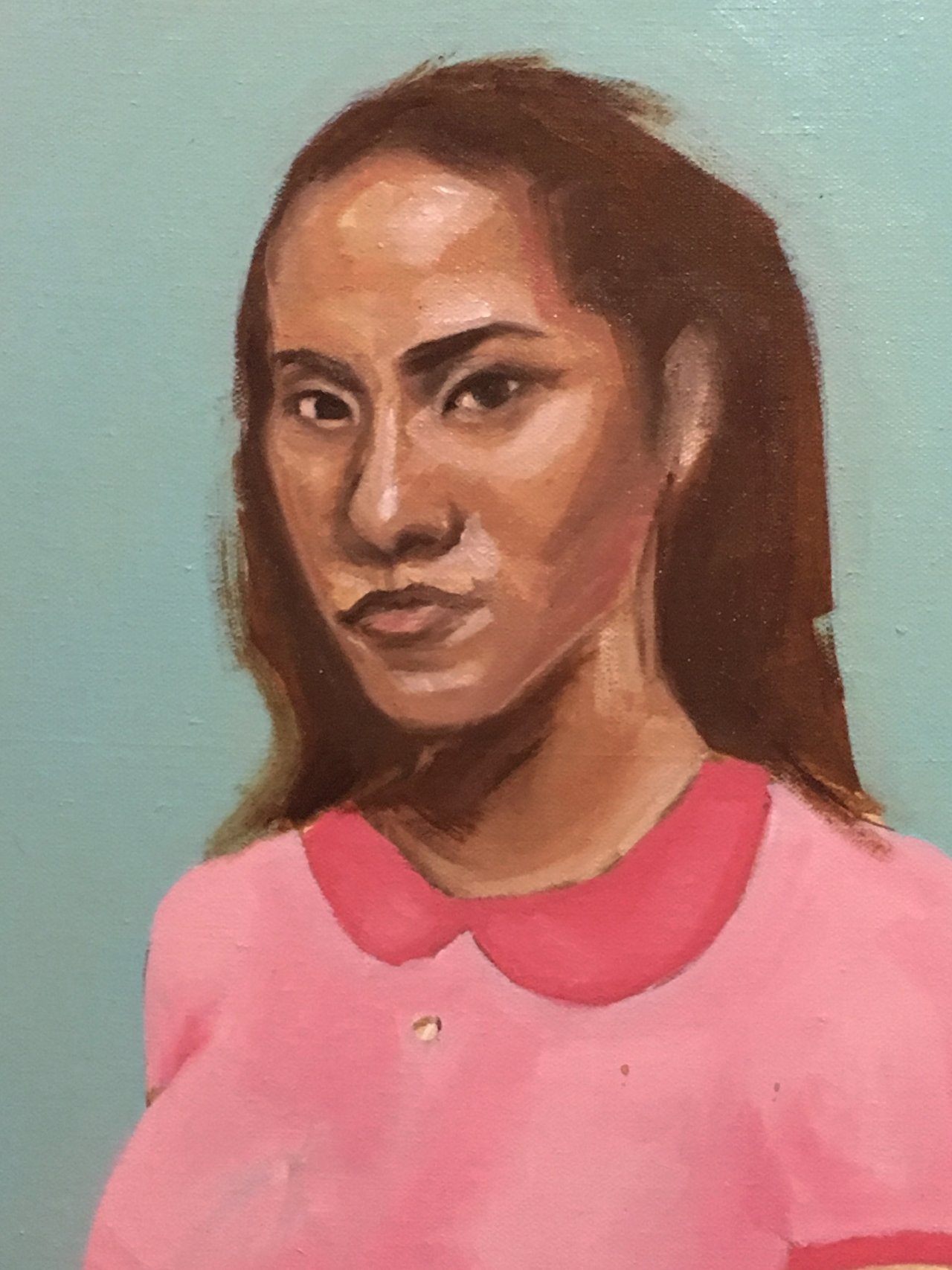 Since I stopped working on it in August, I worked with three other paintings in September and October. That gave me quite the practice and to familiarize the medium again. And lol this definitely doesn't look like me.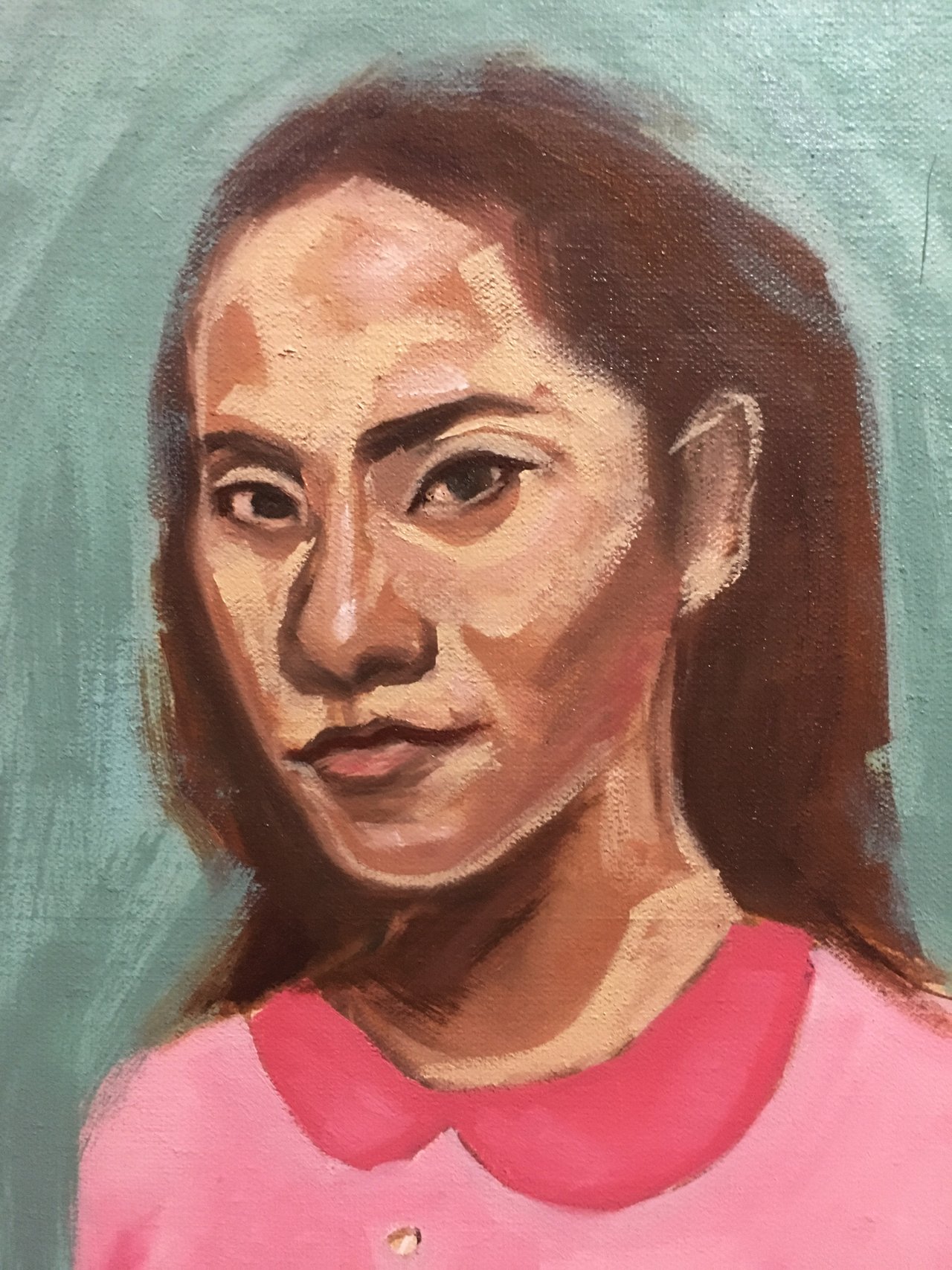 The next day after it dried, I added another layer. Notice the sudden smile? This was because I was happy lol. I bought an oil medium and I was really contented with the results it gave with the background.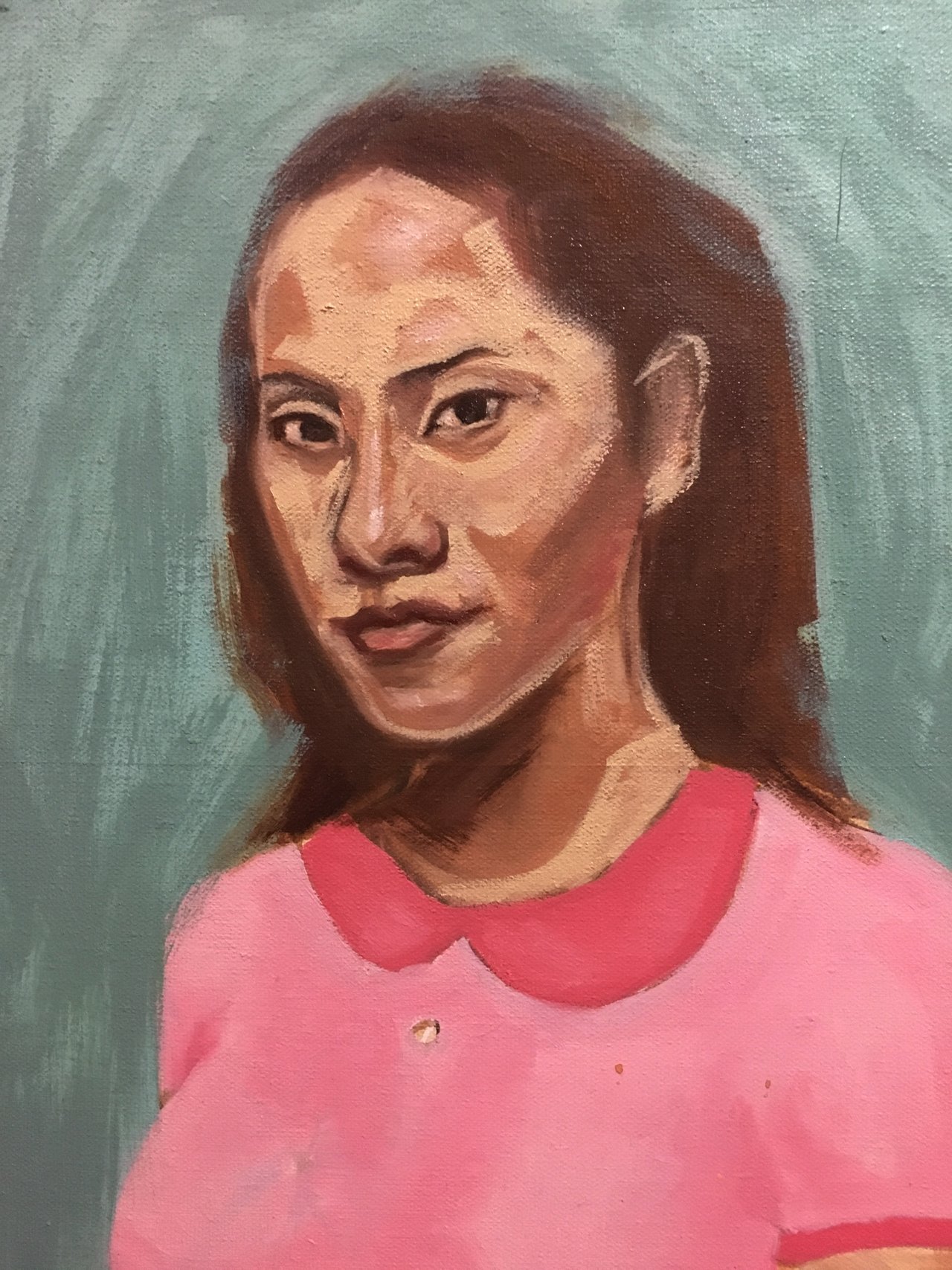 This is the problem when you don't sketch properly before painting lol. You will spend time figuring out the proportions and stuff while painting.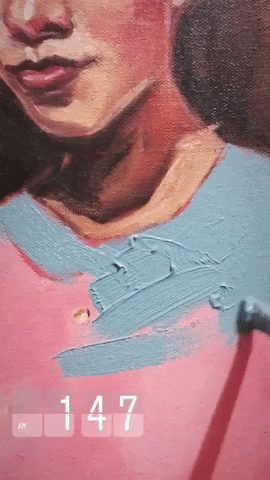 For some reason, I decided to change style with the dress.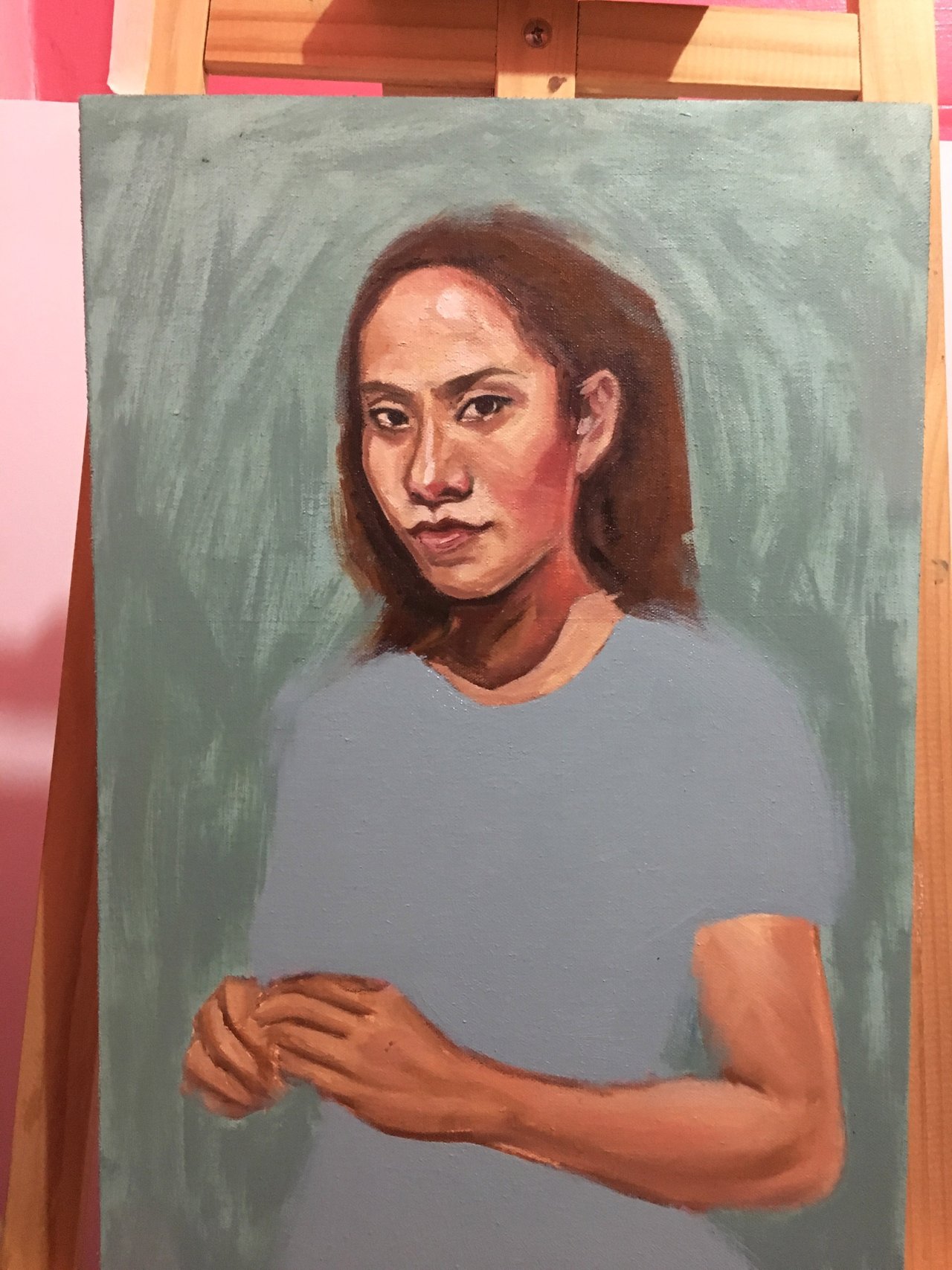 Haha at this moment I was getting pissed again cos it feels like I don't know how to paint my face anymore.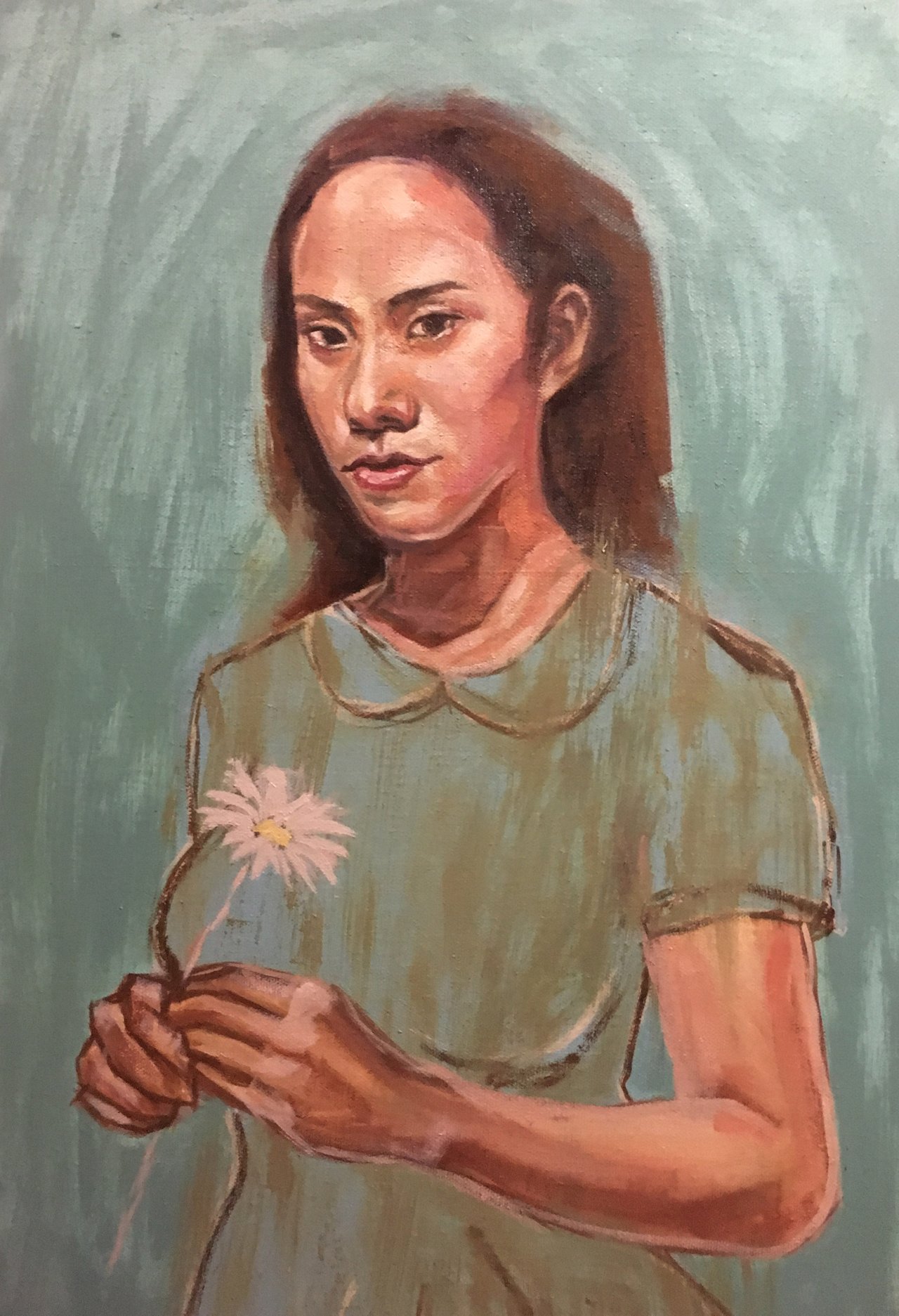 Slowly getting it. :D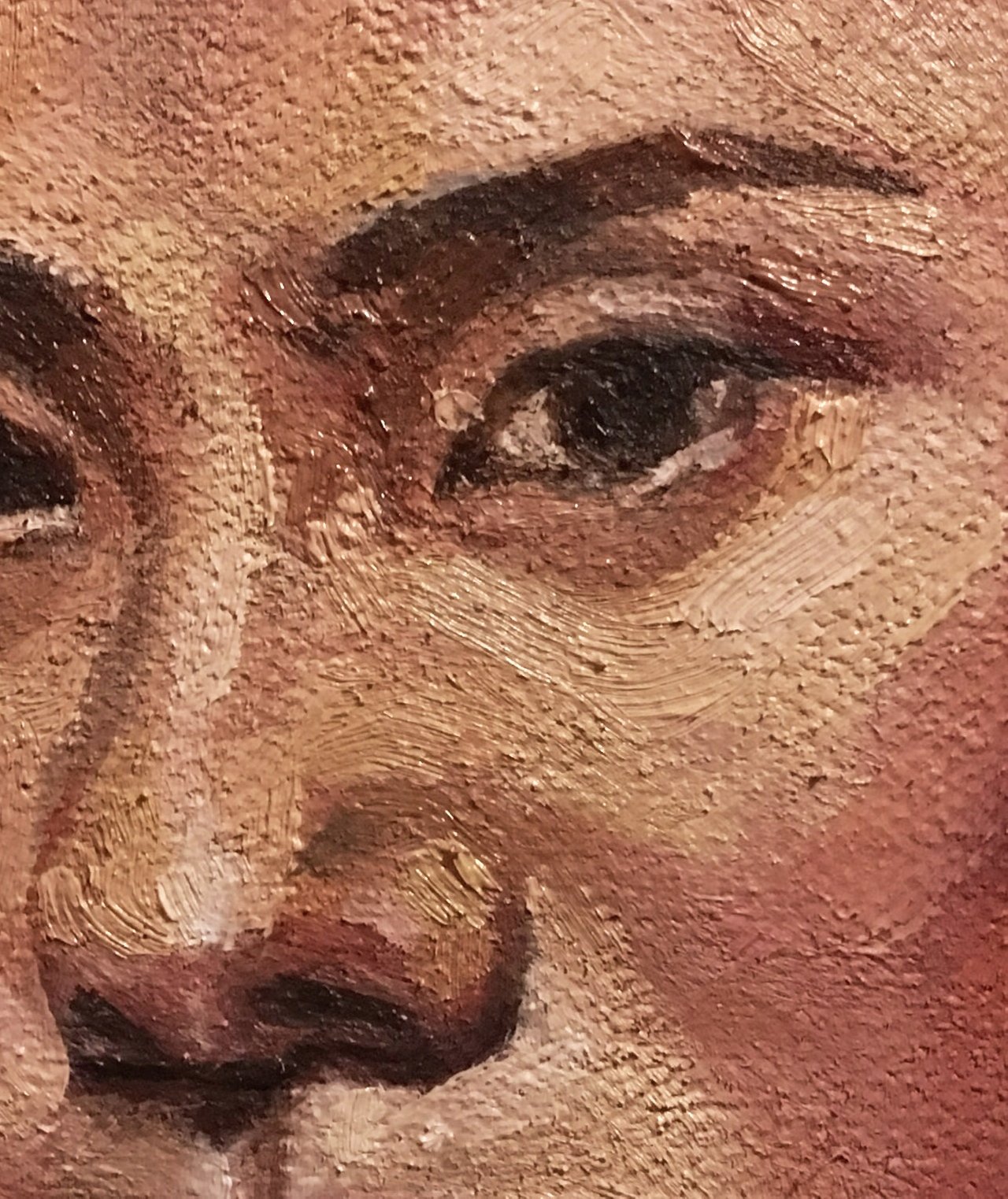 Details yo!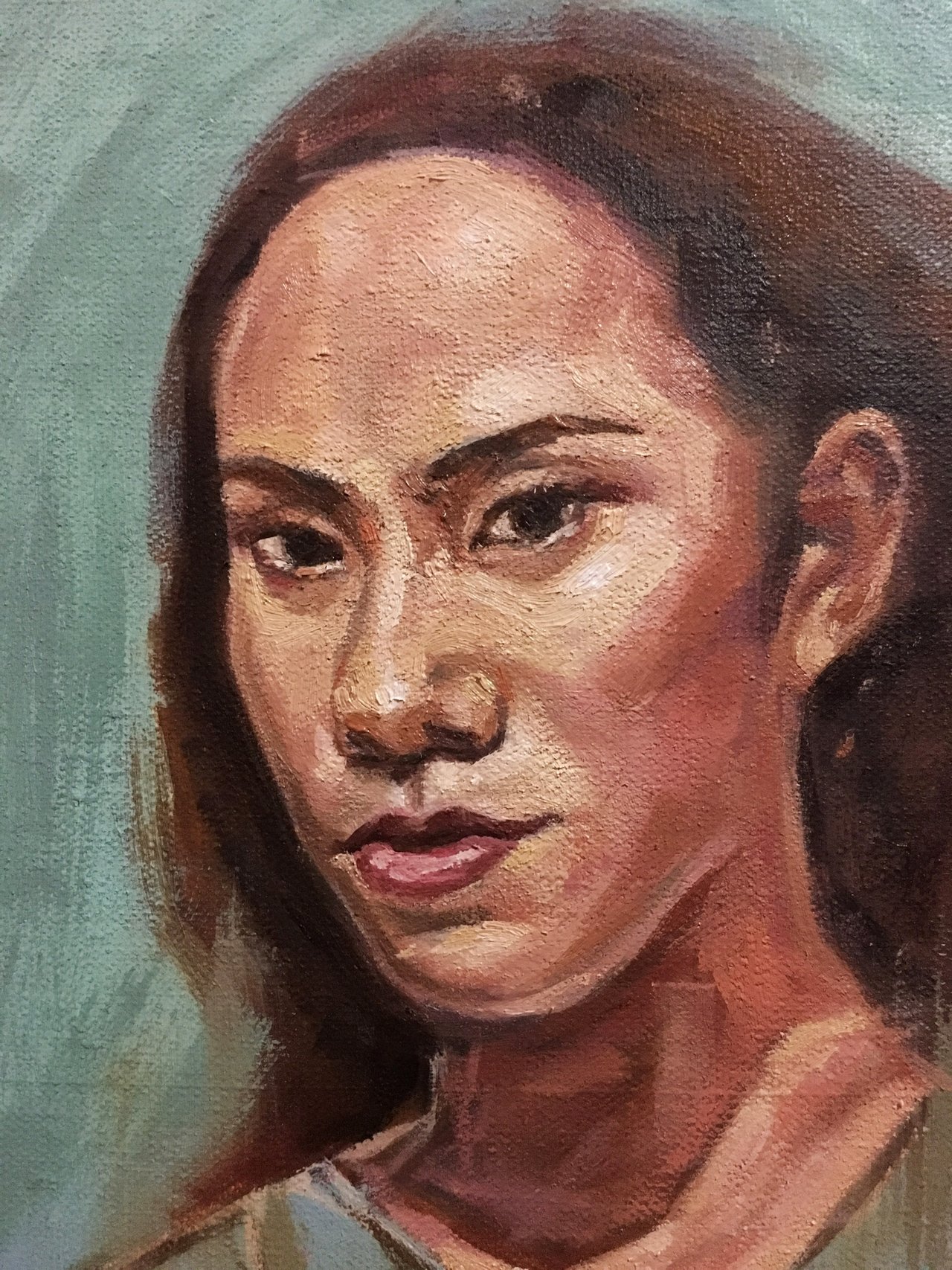 :D :D :D :D :D :D :D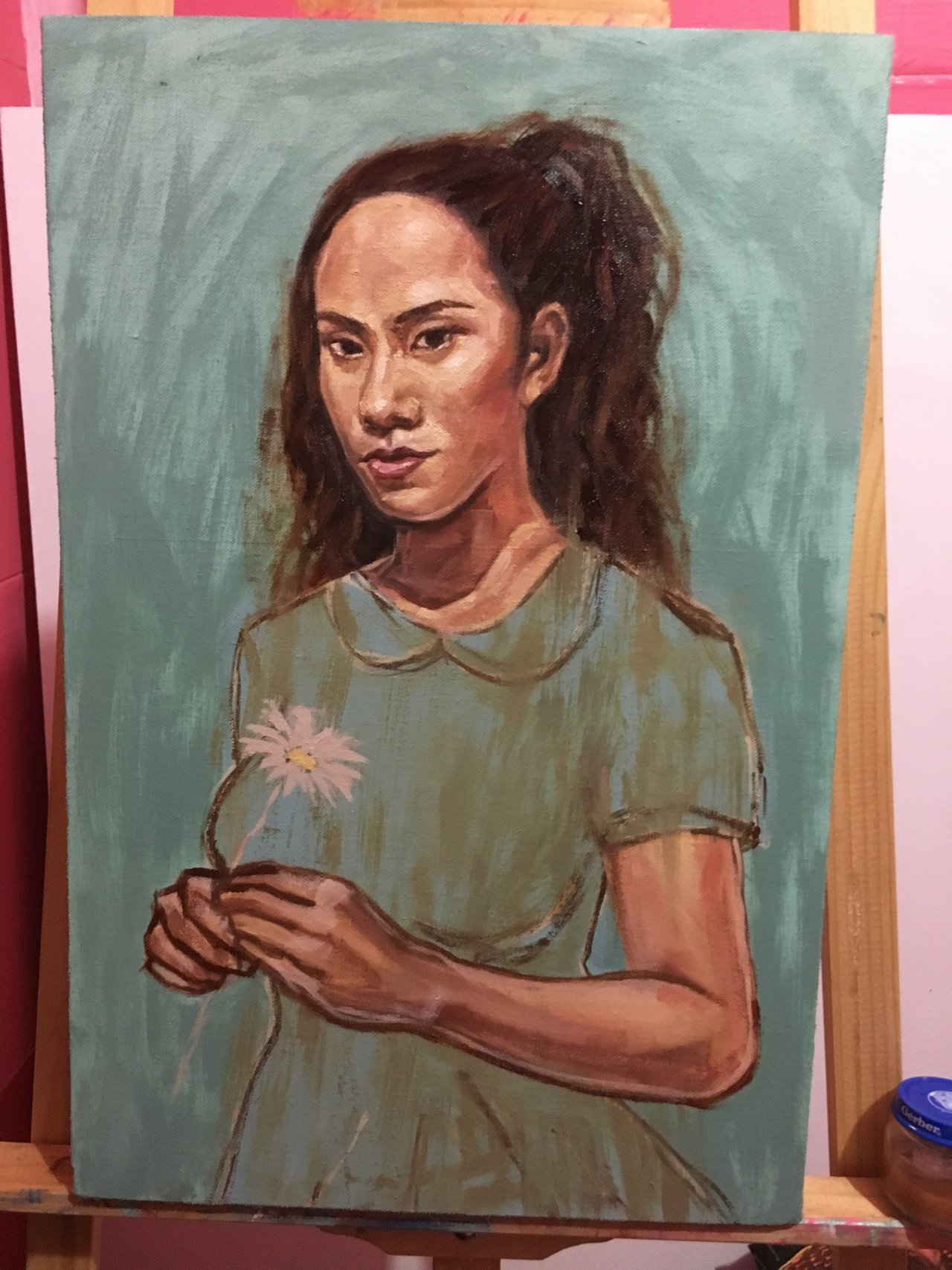 Painted the hair. Now for the hand...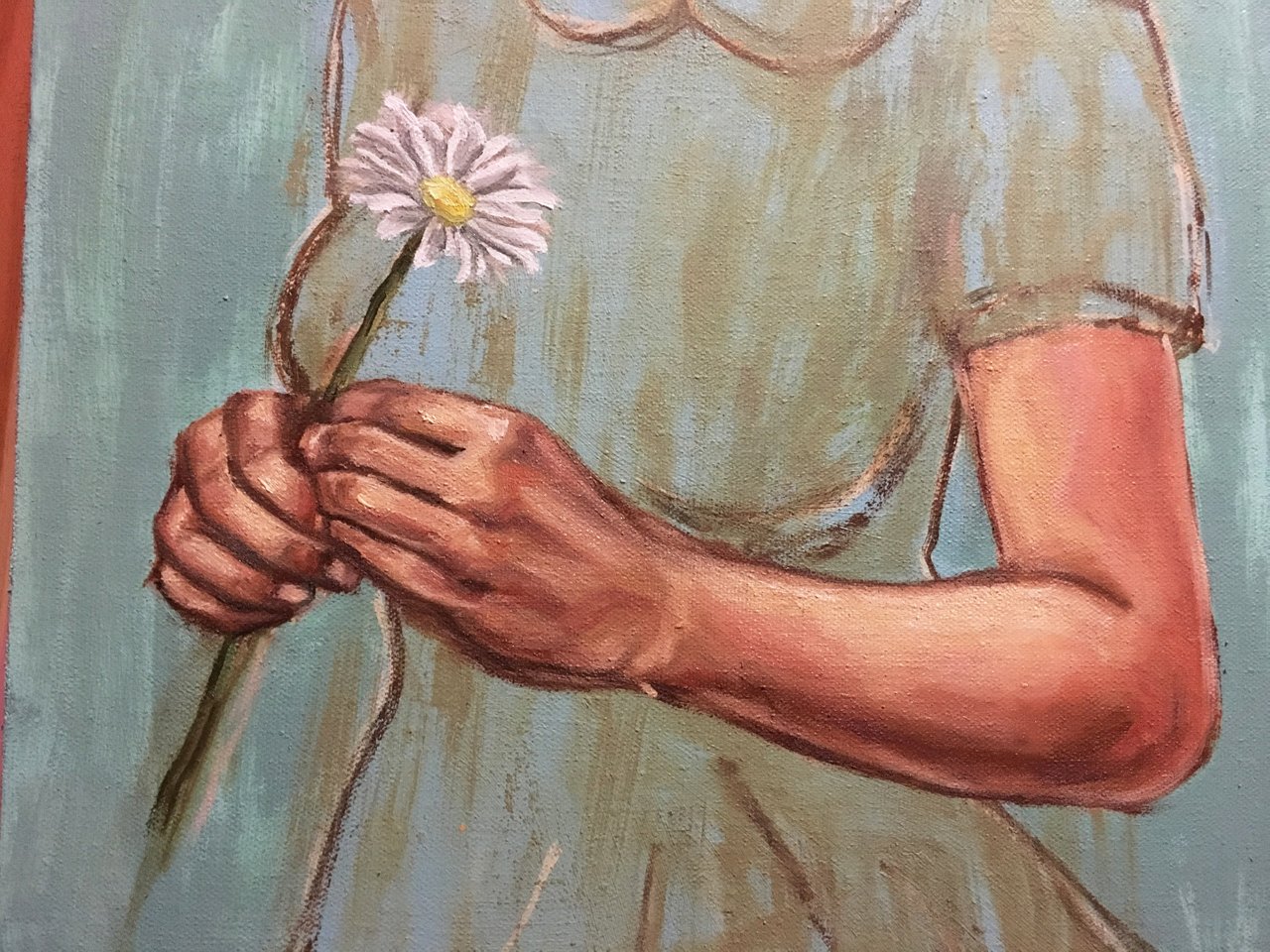 I had no problem with the hand. I went smooth with it. I worked with the daisy too until I was done and signed it.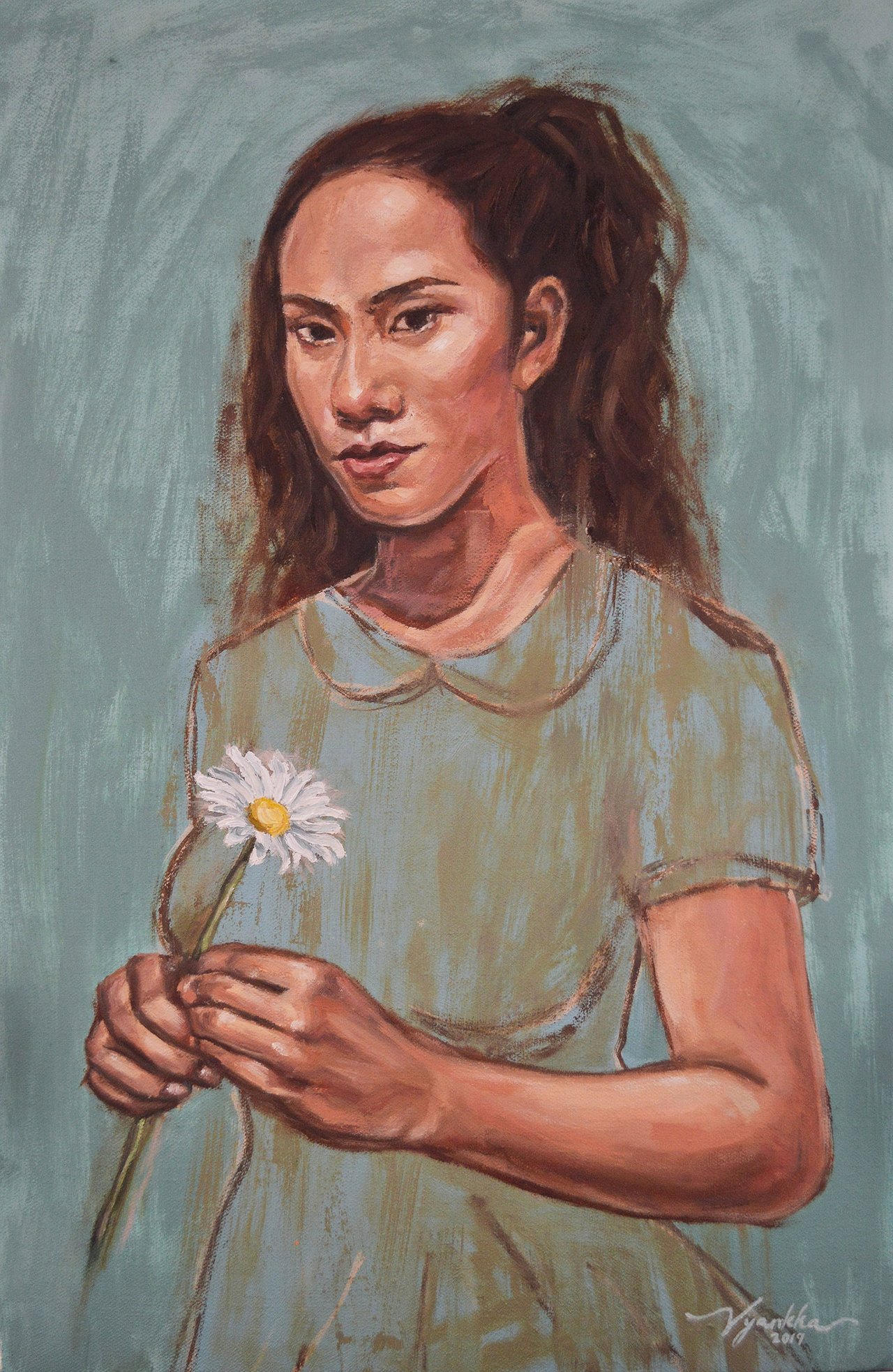 Here's the final look again.
---
I'm happy with the results. Looking back, it's funny how it got there. There's so many ups and downs just like life. :P Oftentimes I abandon my paintings because I feel like they won't get any better but when I come back with a better perspective, it turned out great and I wasn't expecting this.
I think we should all have that thinking. Every hardship that we have now is temporary and it will get better eventually. Woooaaahhh look who's talking :P
But yeah.
Be happy. :D