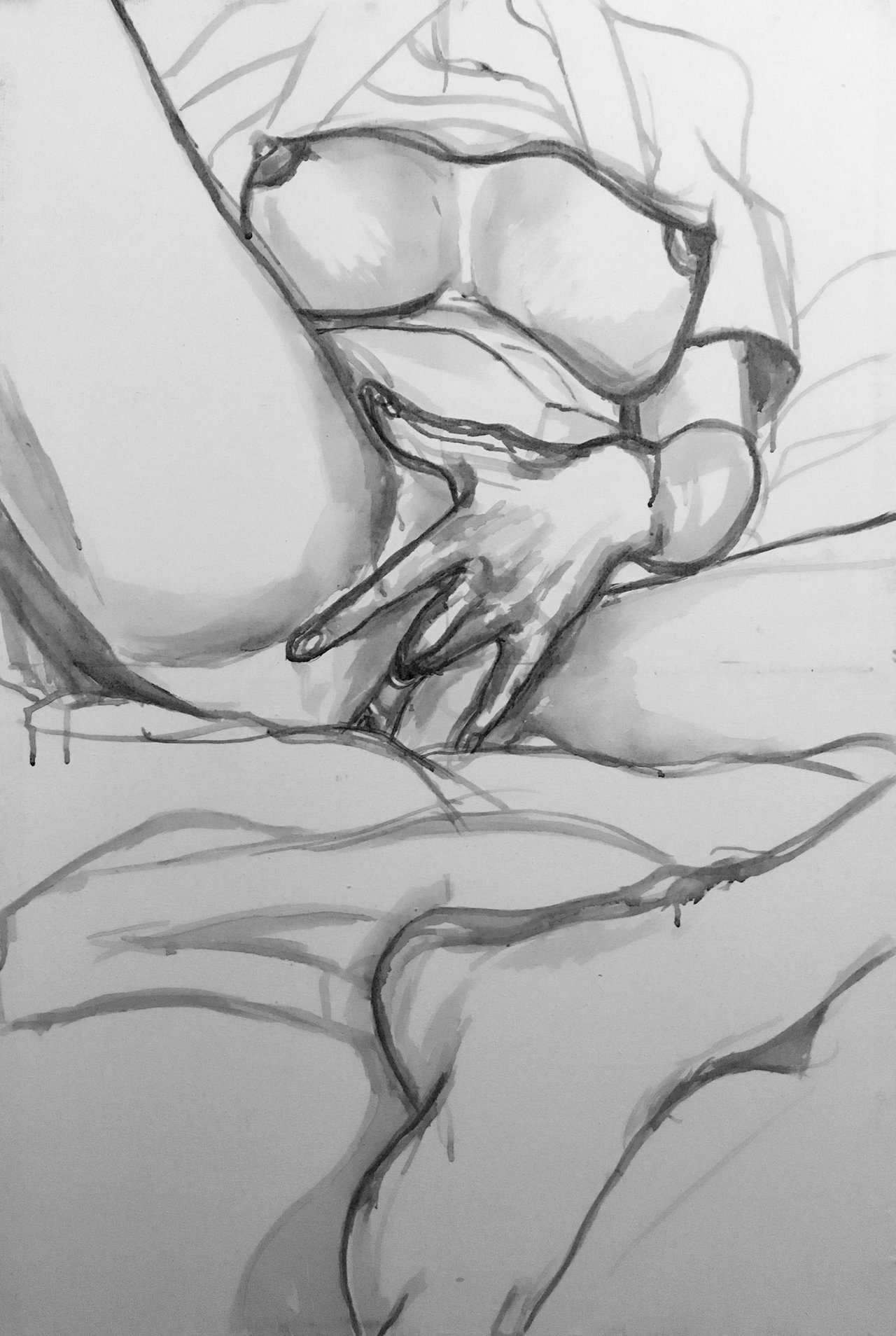 While waiting for my oil painting to get dry, I started painting on another canvas. I'm gonna use acrylic this time, which is water-based and anxiety-free in my opinion. XD
A work in progress. The first step in painting. If you're gonna ask why I'm painting this, it's cos I just want to piss the hypocrites and misogynists off.
If it's a man masturbating, there's no issue. They would say it's 'normal'. If it's a woman, it's immoral, evil, and we must stone that woman to death. Okay, yeah great. In my opinion this is actually a lot better than getting pregnant while you're unprepared financially, mentally, and physically. Also my dad saw this painting. I bet he thinks I'm going to hell now.
This will be exhibited in a gallery and I'm excited to see their reactions. I am from a city with people who are not used to see this thing. With "modest" people who judge women for being sexual and freely expressing themselves... and these "modest" people are the ones who commit adultery, spread lies about their neighbors, hate gays, etc you know what I mean.
What a wonderful world. :D
And also can I get a porn token now? T_T