"Las cosas que me hacen diferente son las cosas que me hacen quien soy"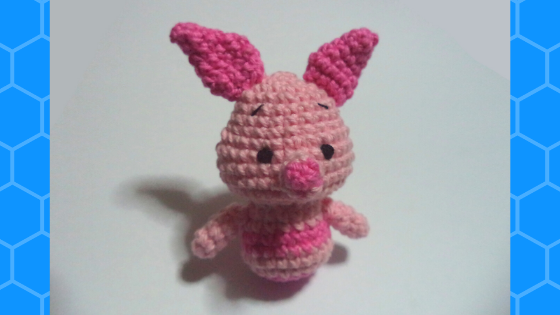 Piglet, un personaje curioso y algo nervioso. Es amigo de Winnie Pooh, Igor y Tigger.
Piglet, a curious and somewhat nervous character. He's a friend of Winnie the Pooh, Igor and Tigger.
Tejerlo tamaño llavero no es complicado. Una de las mejores experiencias de tejer amigurumis es cuando una vez que tienes las piezas, vas armando al personaje parte por parte. Para mí esa también es una de las partes donde se pone mayor concentración. Y lo otro sería el rostro, sobre todo si se trata de un personaje conocido como este caso. Por cierto, seguí el video tutorial de Knitoys and craft (enlace al final).
Weaving it into a keychain size is not complicated. One of the best experiences of knitting amigurumis is when you have the pieces and you put them together one by one. For me that's also one of the parts where you put the most concentration. And the other thing would be the face, especially if it's a character known as this case. By the way, I followed the Knitoys and craft video tutorial (link at the end).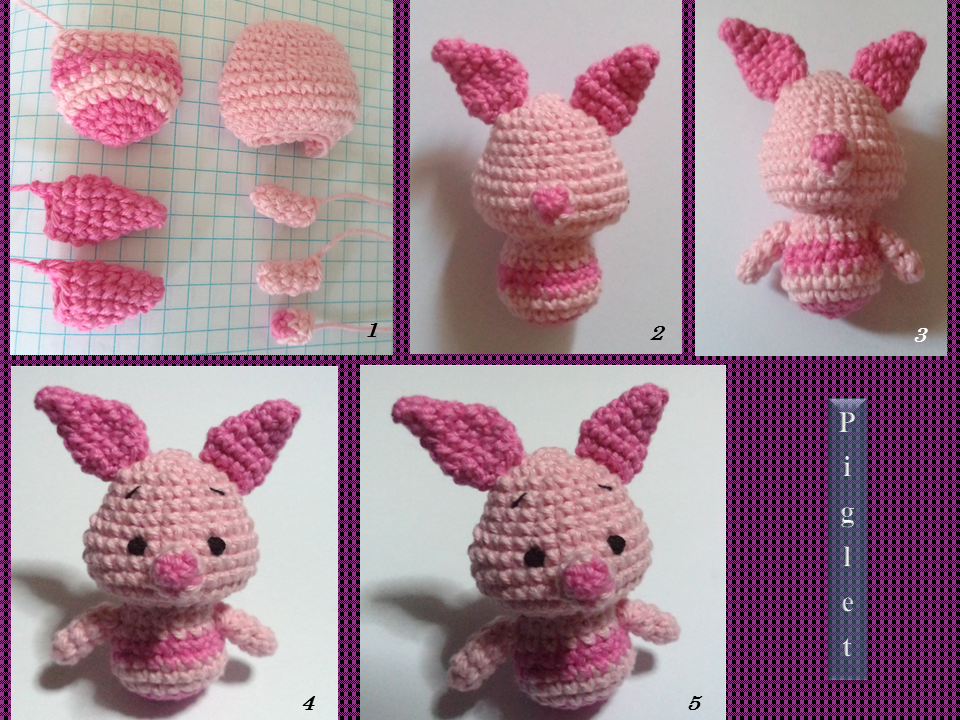 En lo personal normalmente el tejido que realizo es ajustado, esto para evitar que se salga el relleno con el uso y así el amigurumi dure por más tiempo. Debido a ello tejo con un crochet de número mayor, para que se equilibre ni tan ajustado y ni tan suelto.
Personally, I usually tighten the tissue to prevent the filling from coming out with use, so the amigurumi lasts longer. Because of this I knit with a larger number of crochet, so that it is not so tight and not so loose.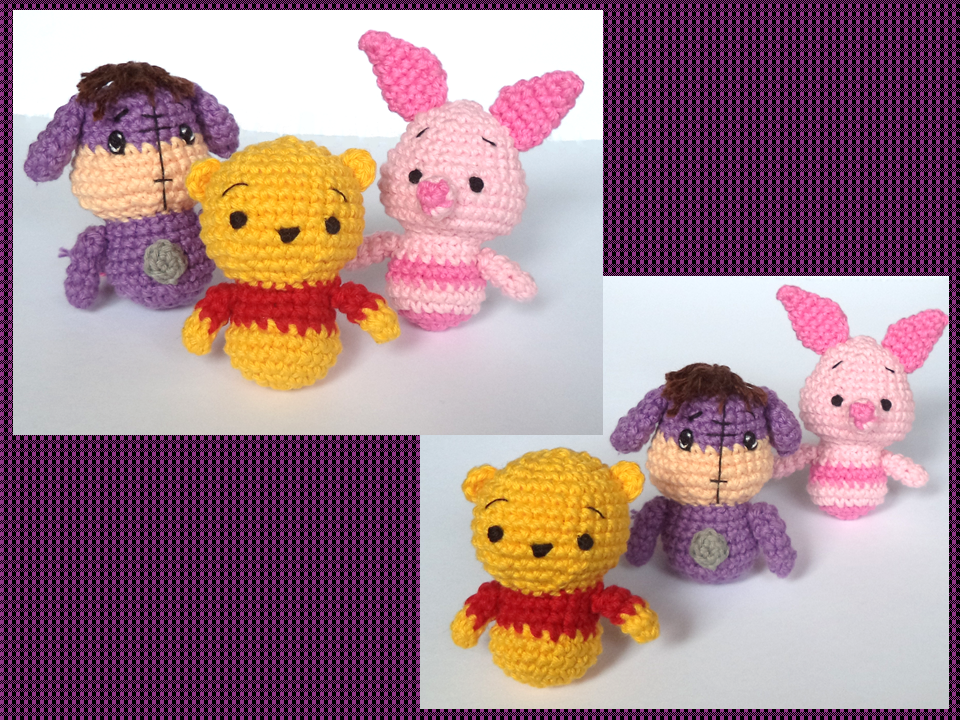 En la espera de Tigger para completar el cuarteto.
Waiting for Tigger to complete the quartet.
¡…Hasta la próxima!
See you next time!

►Encuéntranos en: