Have some free time so I decided to share my christmas tree photos, most of these are Basscetta stars which I made from a much larger 800 unit model. There are some five intersecting tetrahedra models such as the top. And there's some omega stars from 6 units.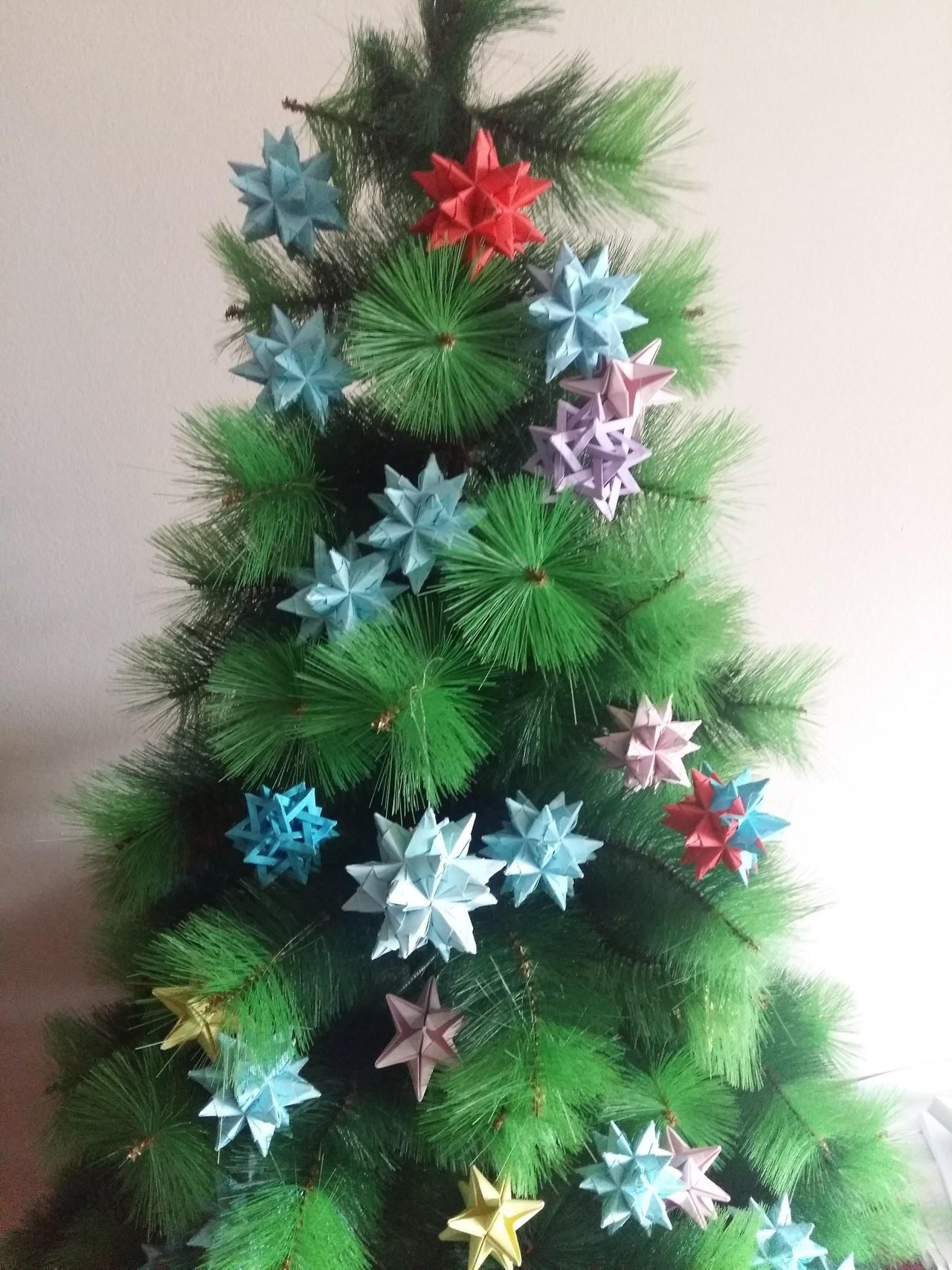 I was a bit lazy with the strings this year so I just threw the models on the branches and they fall constantly.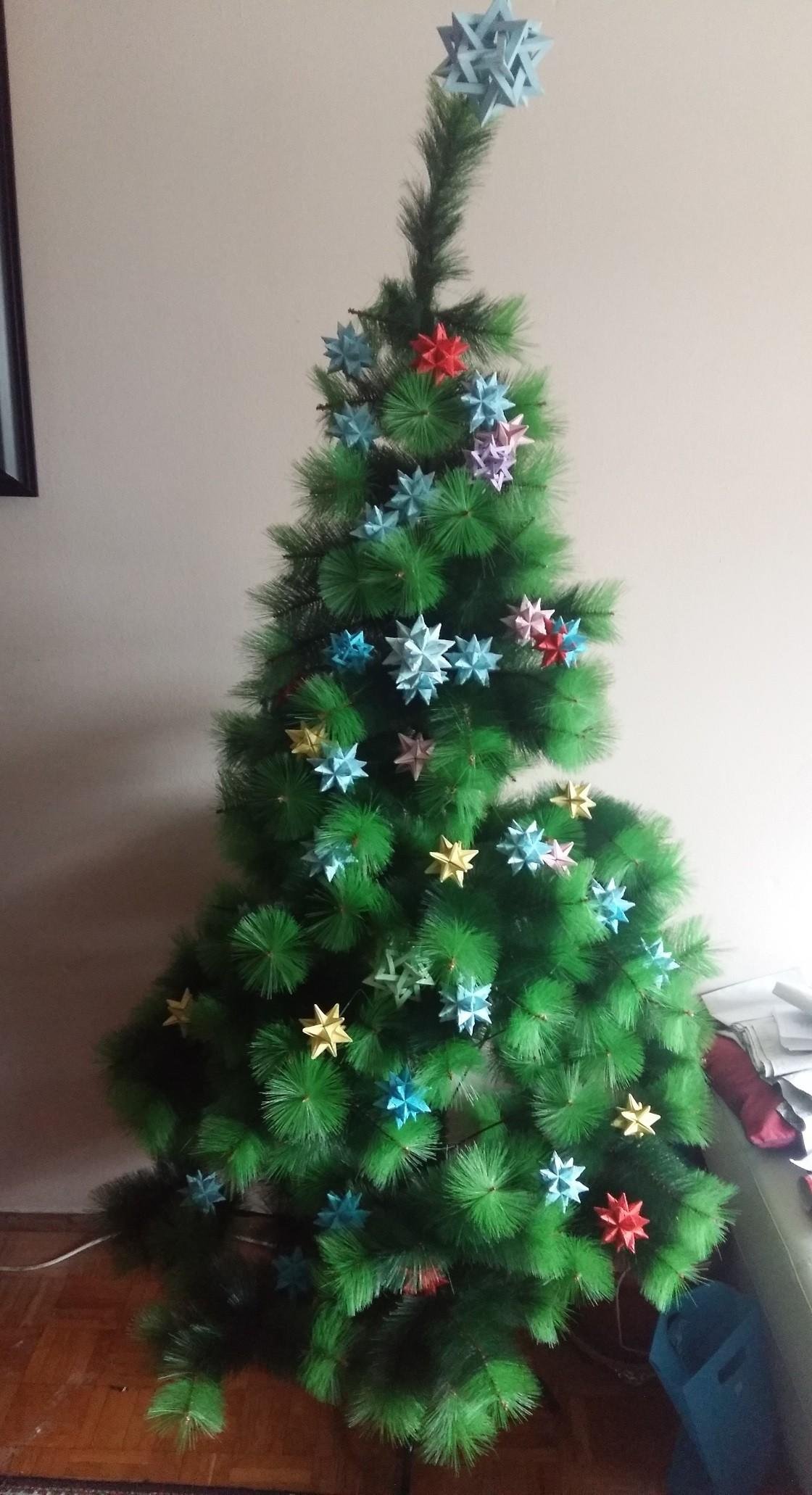 I was a bit bored and tried something out with my model :
https://steemit.com/origami/@ivan-g/designed-new-origami-model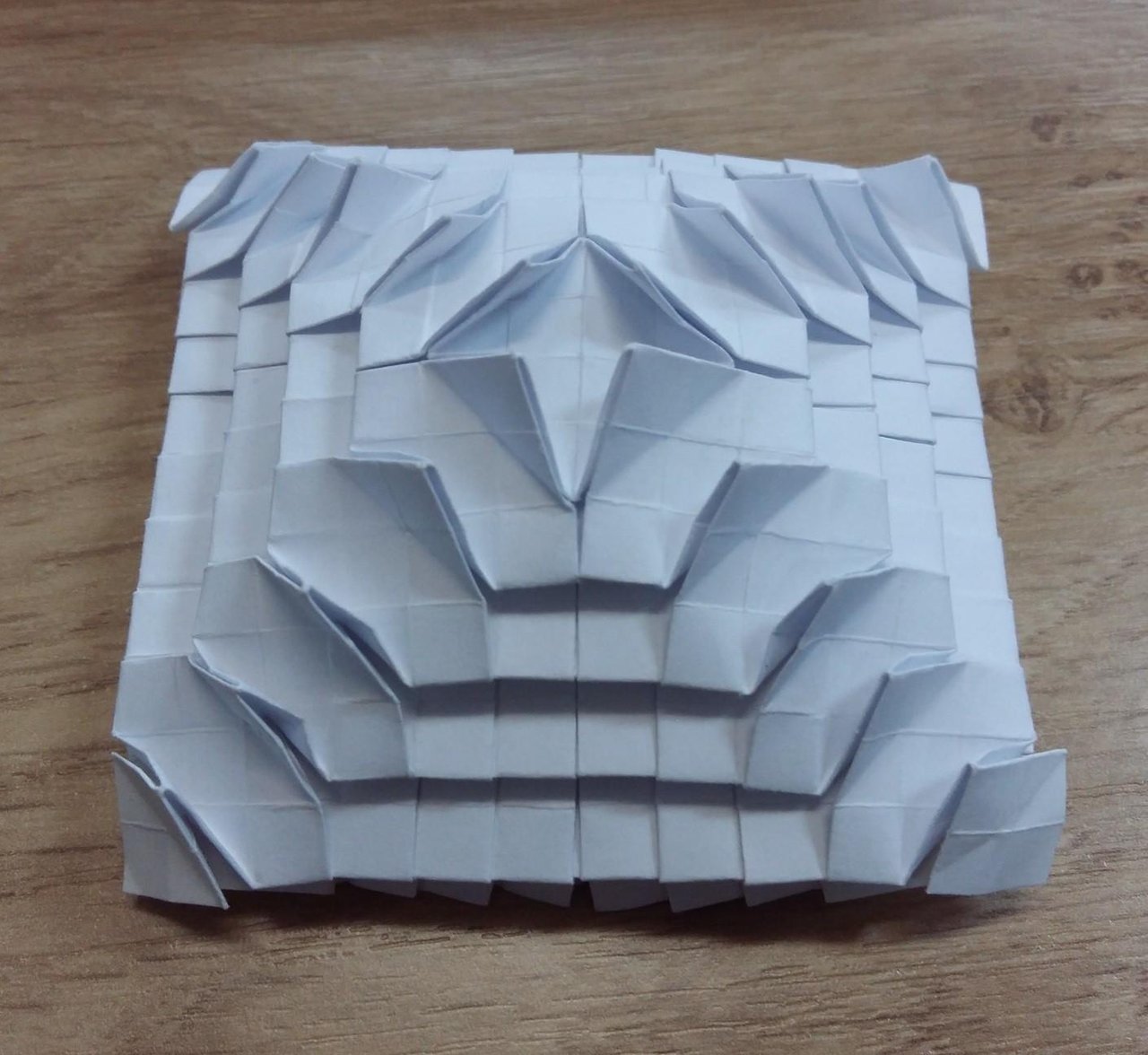 Looks interesting so I decided to add it in the post, It's just folding the corners inwards, I wanted to see if I could close of the back somehow.