I'll make this a six in one post cause I want to show some progress happening which is best by group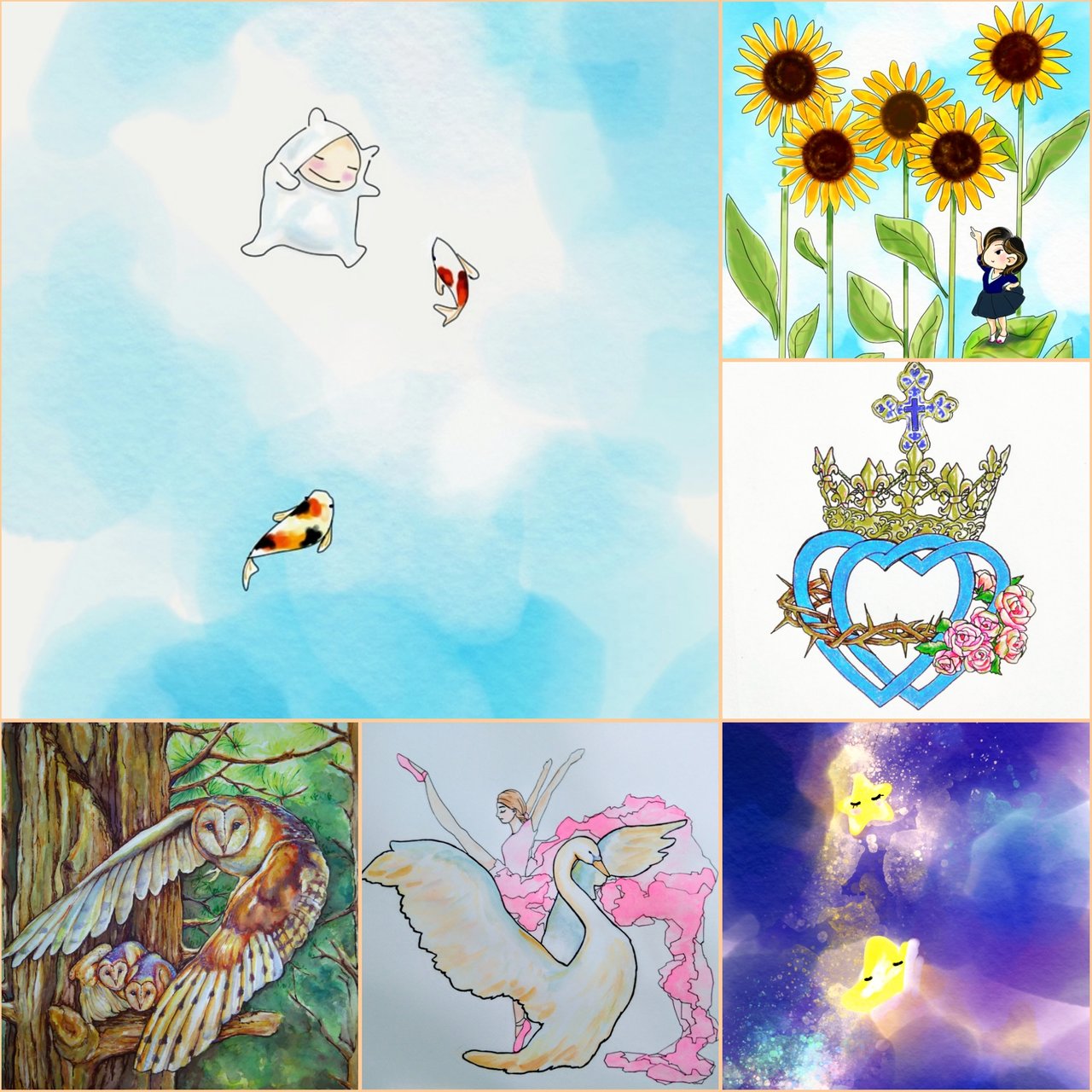 This has been my art activities for the past few weeks. I am incredibly busy and productive and glad!
My Latest Digital Creation using Adobe Sketch 🎨🌿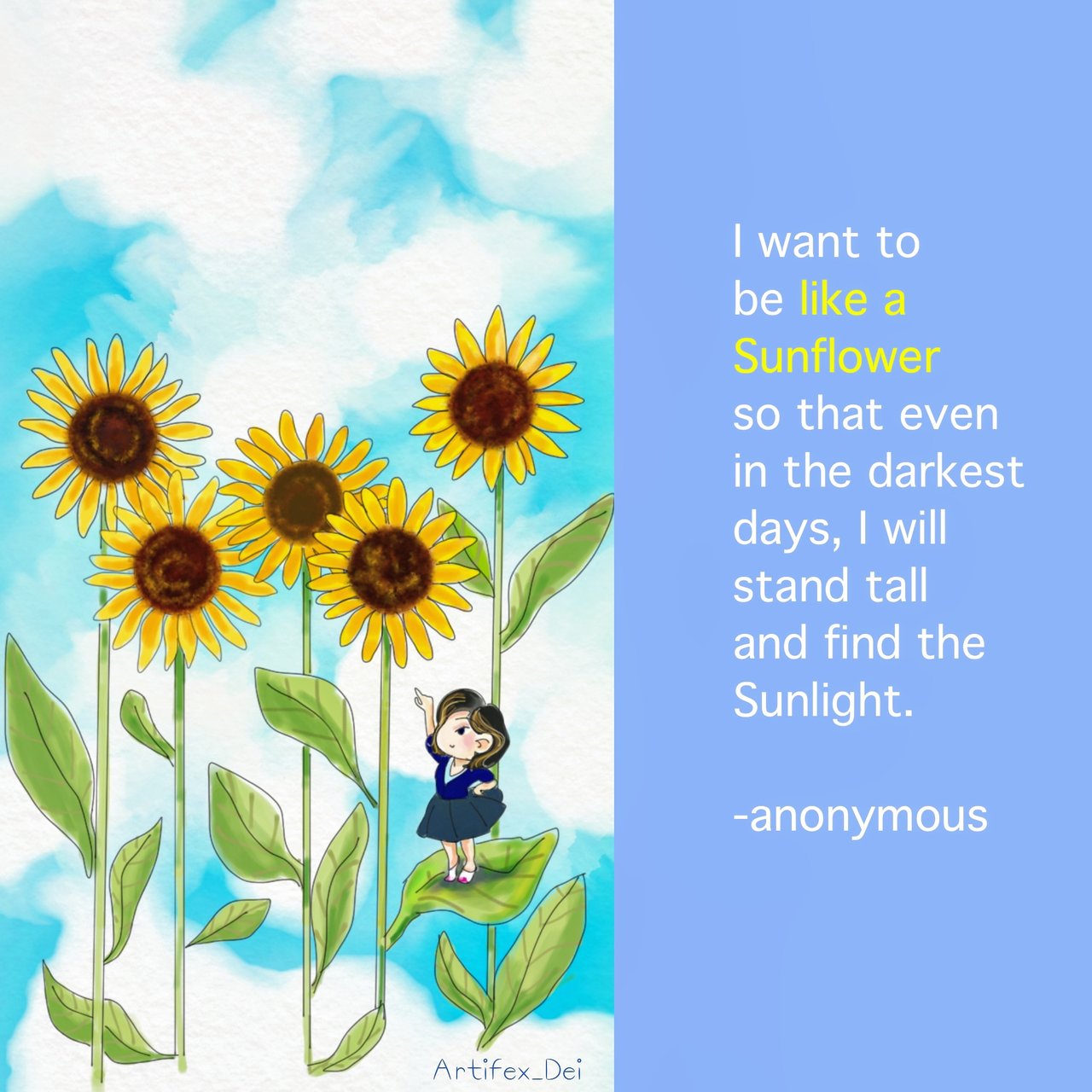 This is an artwork I made for my friend. My current handle on instagram is @artifex_dei and that's the watermark I put.
Title: Like a Sunflower
Tool: Adobe Sketch, mobile phone
No. of days: 3-4
I enjoyed this and it reached most of my expectations, the app never crashed or lagged much, maybe just 2x. But apart from that it was flawless. I highly recommend it.
Process
I made a little Gif of the process then I will just elaborate some specific process photos and the process I did.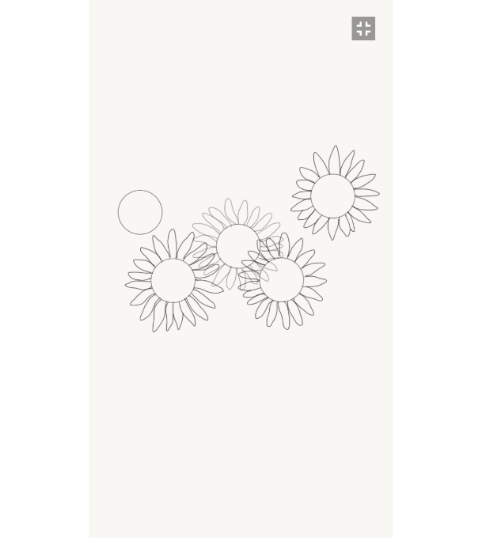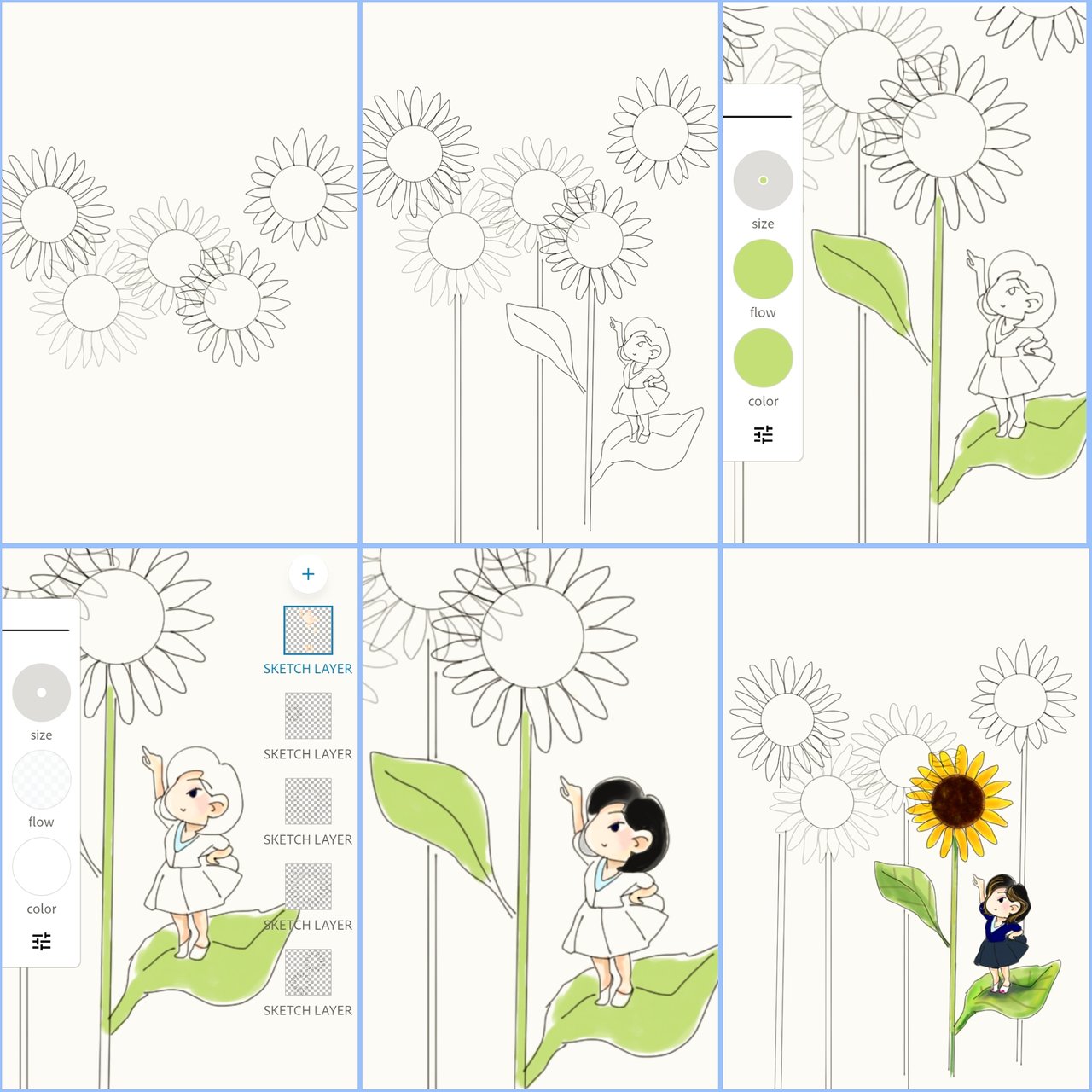 🌿 I used the shape tool which makes the circles.
🌿 For most line art I used different layers, especially for the color and merged them once I finished.
🌿 I used a few coloring brushes, ink pen, and marker brush, the splatter brush.
🌿 Adobe is so smooth.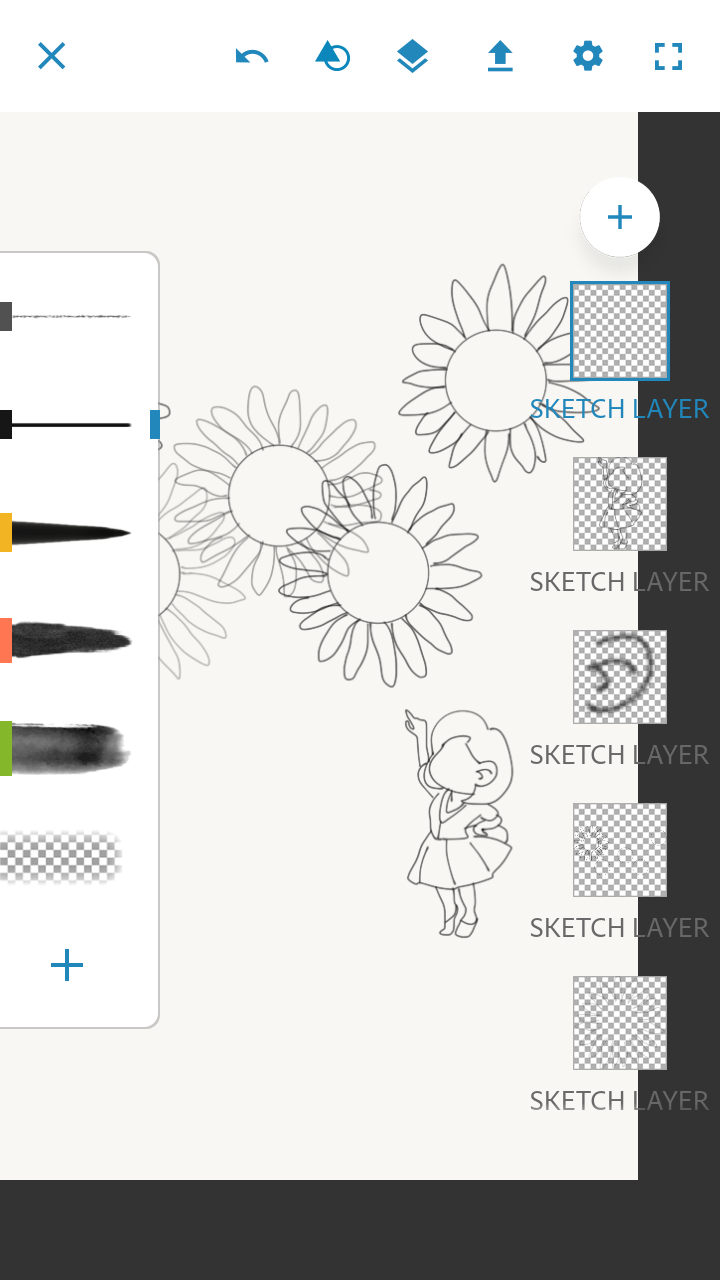 I was working on totally zooming this in. But I managed.
🌻 For the background I used one brush, the flat watercolor brush.
🌻 Tip, just adjust the size and opacity to reach and blend small areas and corners.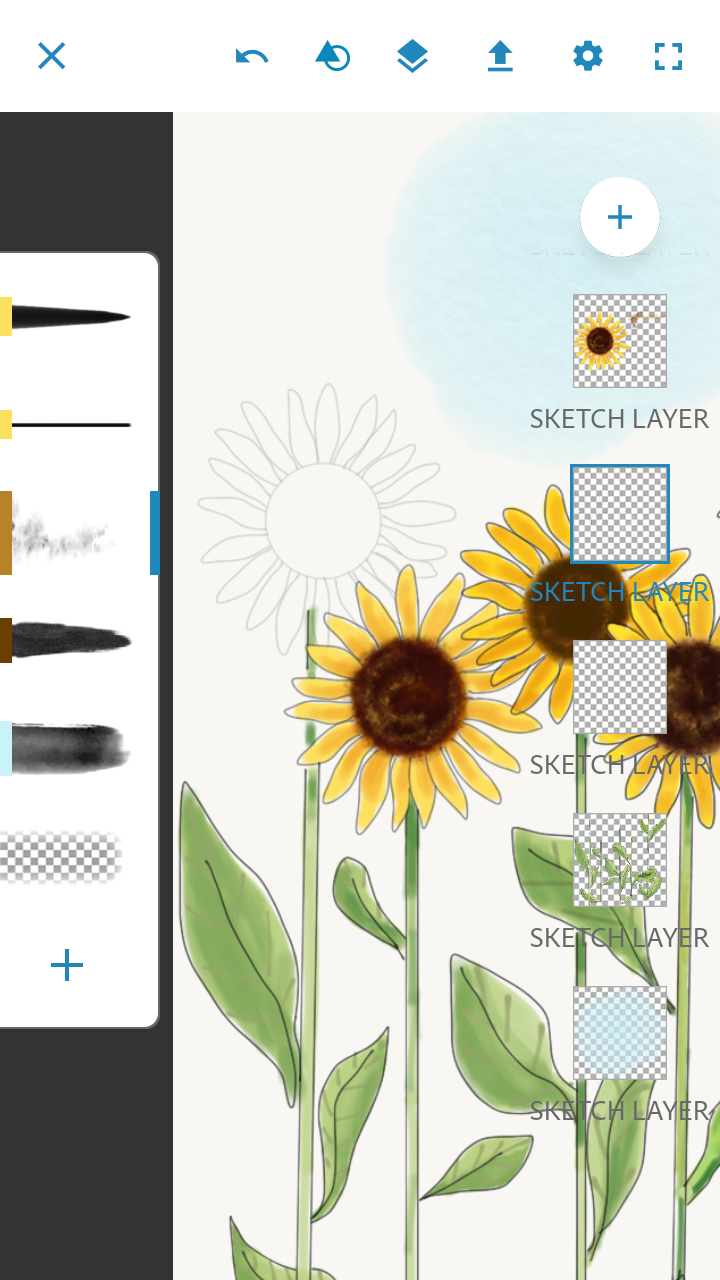 🌿 See the layers, well thats it. The layer for colors should go before the line art.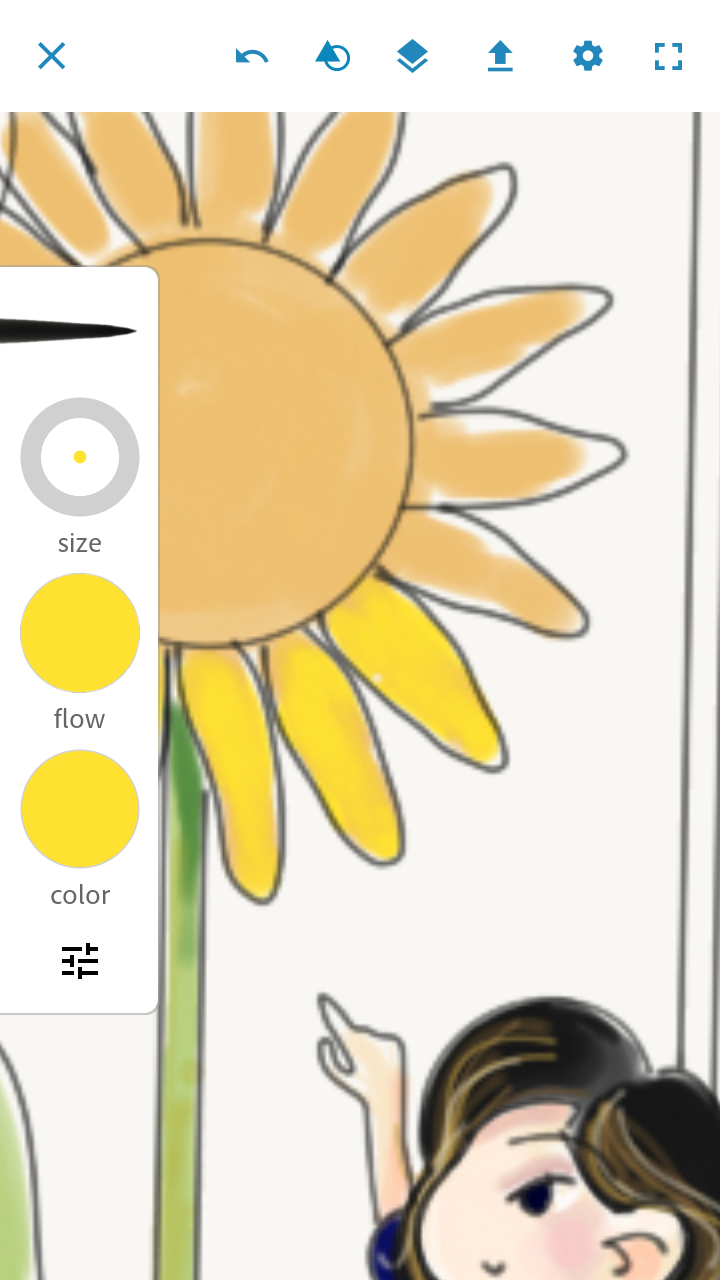 🌻 This is the coloring I did, just layered yellow and yellow orange. The texture helps give the petal some contrast and petal like appearance.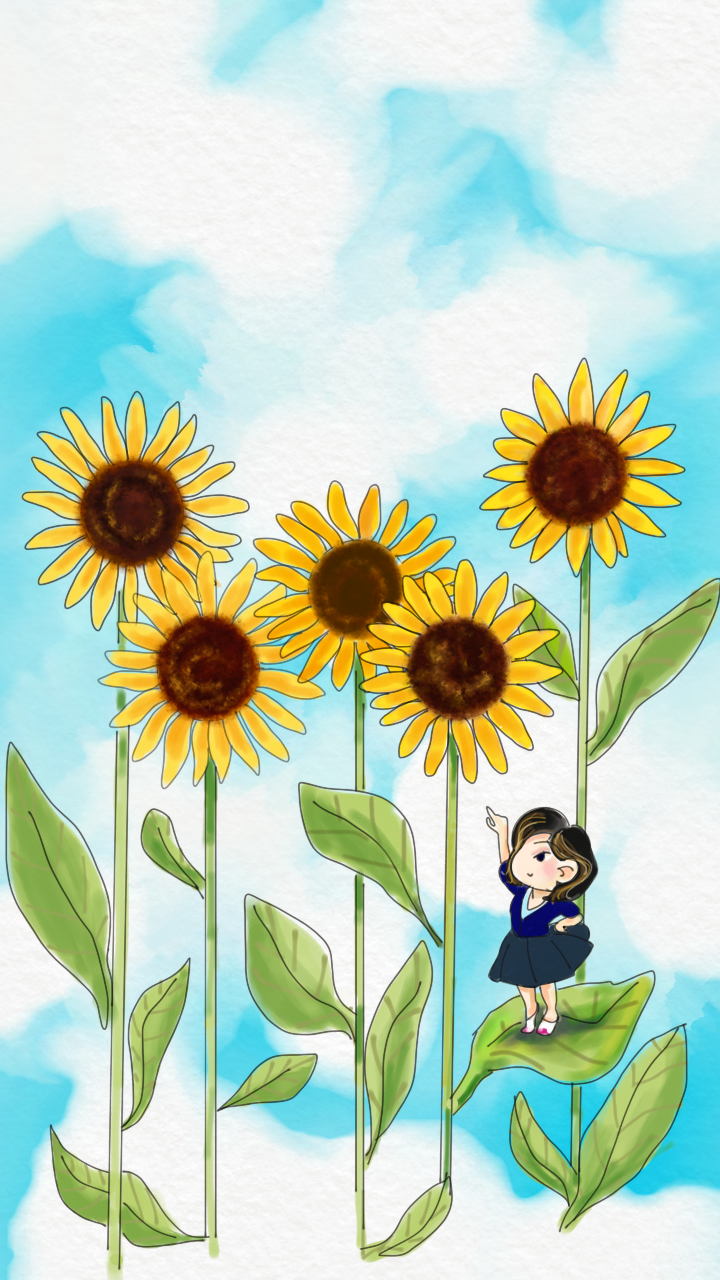 And I just layered blue and white using watercolor brush. And I added some nice quote. 🌻🌿
My other mini sketches🎨🌿
I have sketches I made which only took me a few hours in the day. Maybe 30 mins. to 1 hour.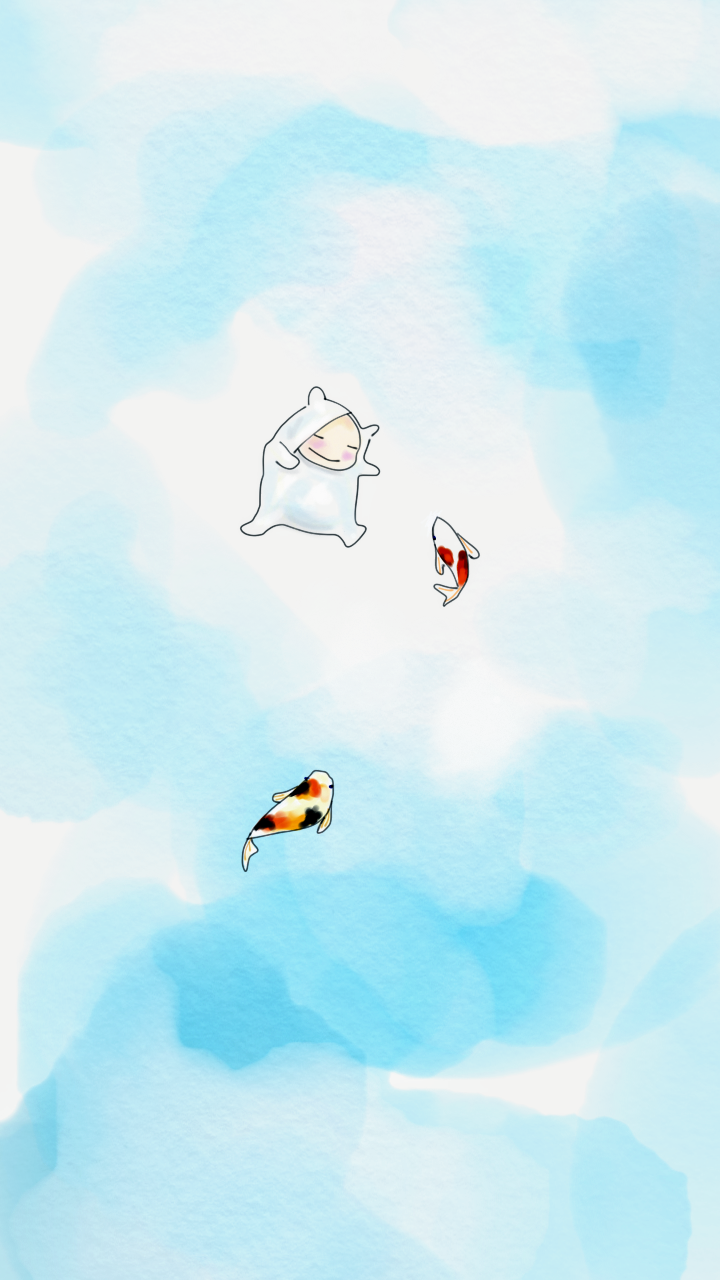 A little baby shower gift, my friend is expecting so I was so happy, her baby is now 2cm and we are so excited to see the baby! 🎉🎊🙏 👣 Children are such a blessing. So this baby is made after the ultrasound, which looks like a gummy bear. Then, the two koi fish represent the parents. They're in 🇯🇵 so I thought it would be fitting. おめでとうございます!
Title: Baby Gummy Bear
Tool: adobe sketch
Time: 4 hours
Process 🎨🌿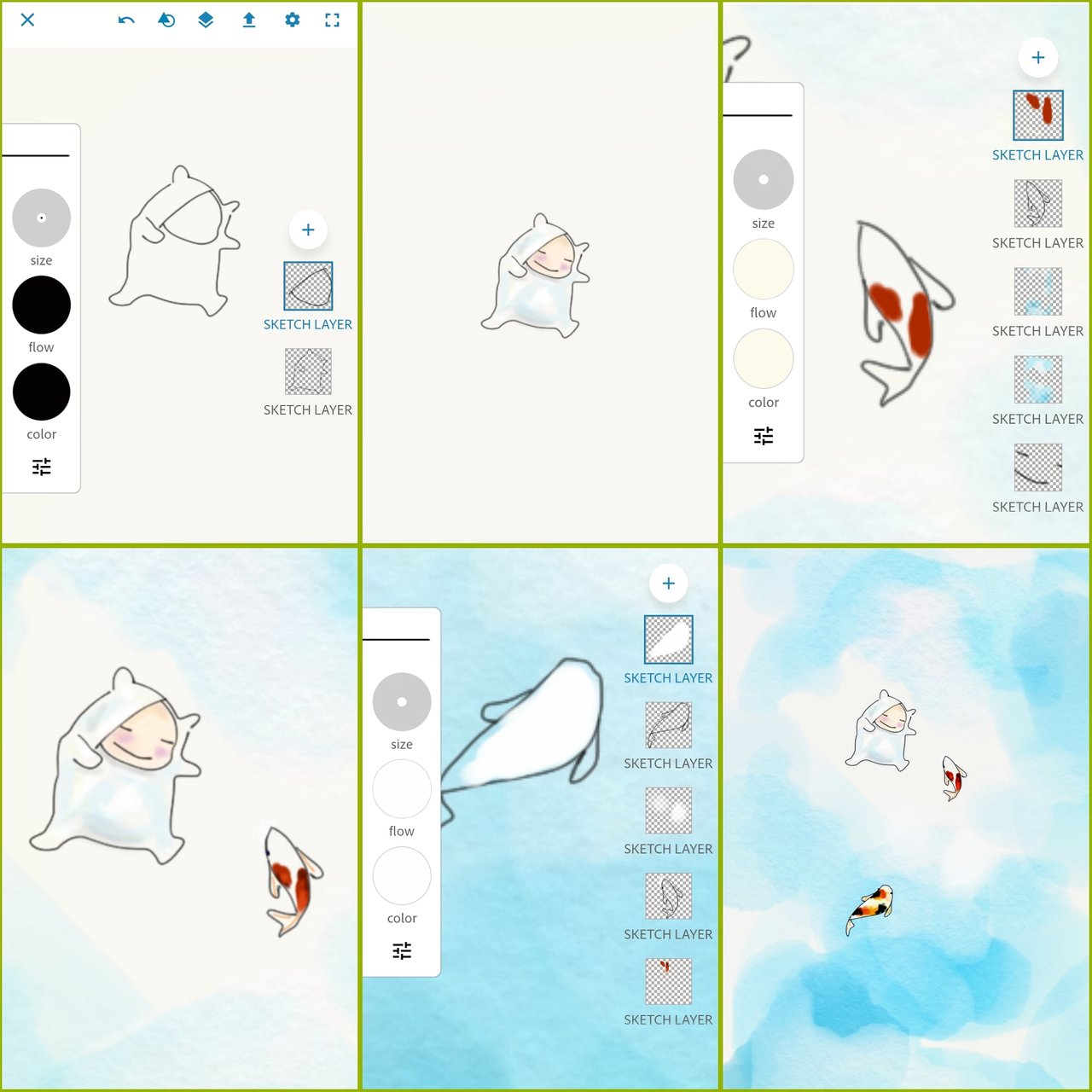 🎏I didnt take screens or a video, but here's the process, I draw clouds mostly as a background because it's fast and easy and really good for beginners.
🎏So the basic line drawing, and then, I basically use the same 4 brushes.
Amazing isn't it? I feel motivated now with digi art because I am getting a hang of it.
Third Art🎨🌿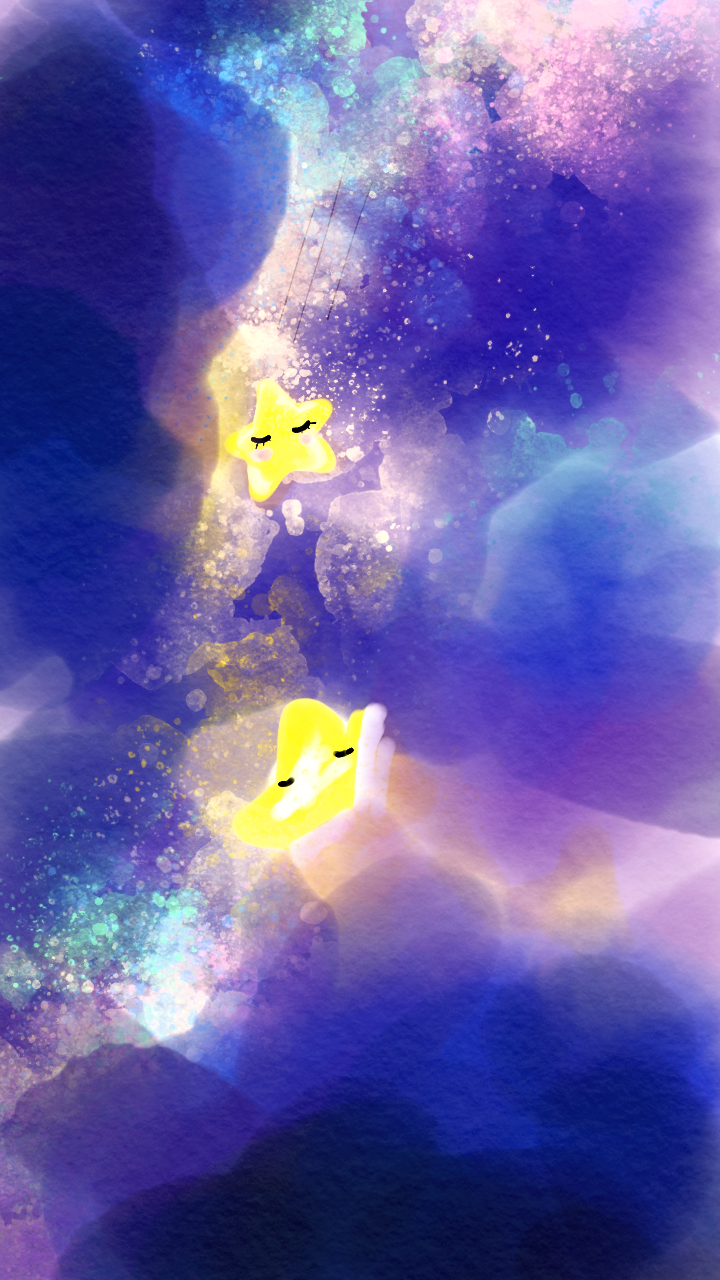 This is my very first sketch using Adobe. Blessed to actually make something nice.
Title: I See Stars
Tool: Adobe Sketch
Time: few hours
Process 🎨🌿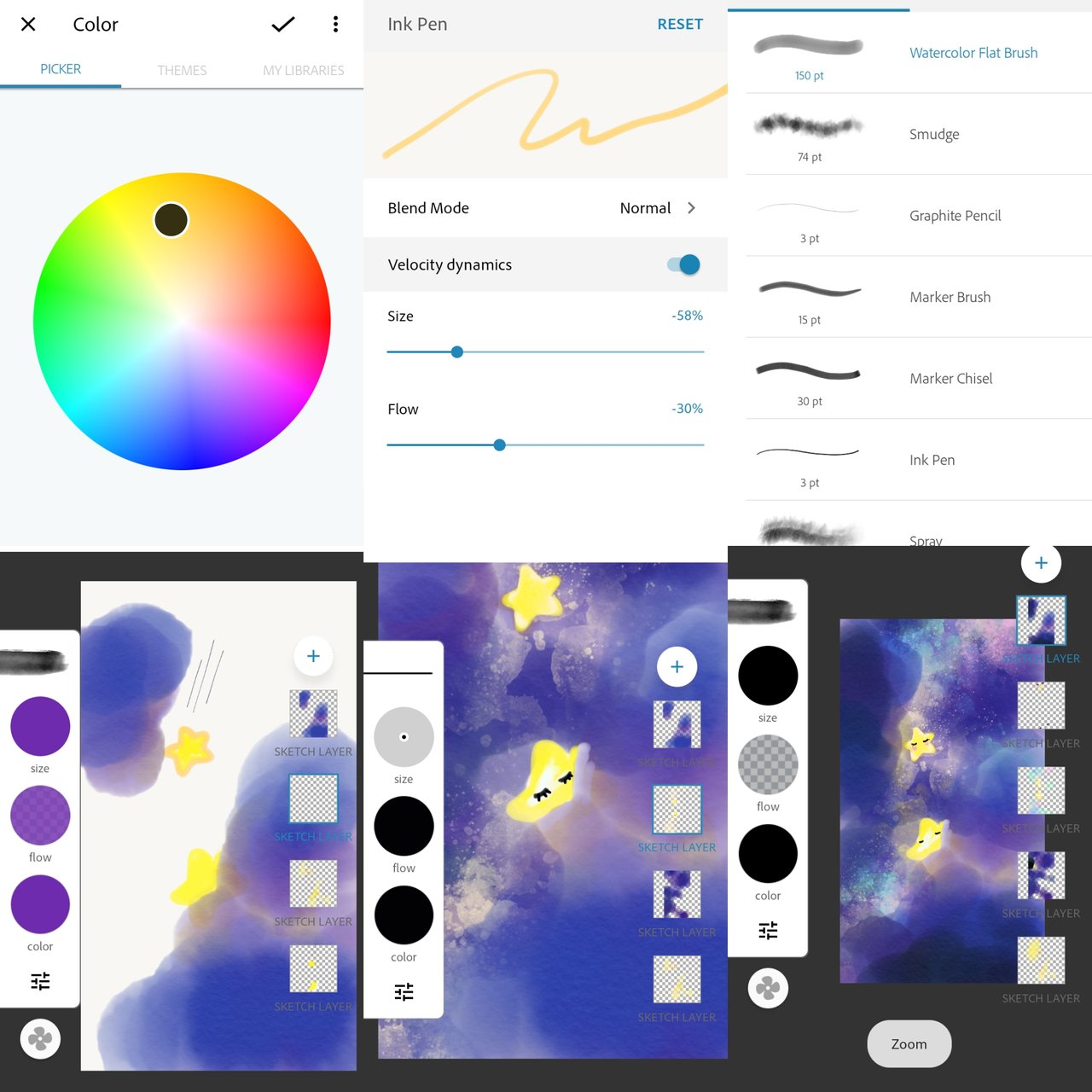 ⭐It's totally different seeing the initial process compared to the final result, well thats expected but it's just totally a new thing for me.
⭐ At this point I was confused how to use it and how to layer but you'll get to know it and get used to it.
I added a quote: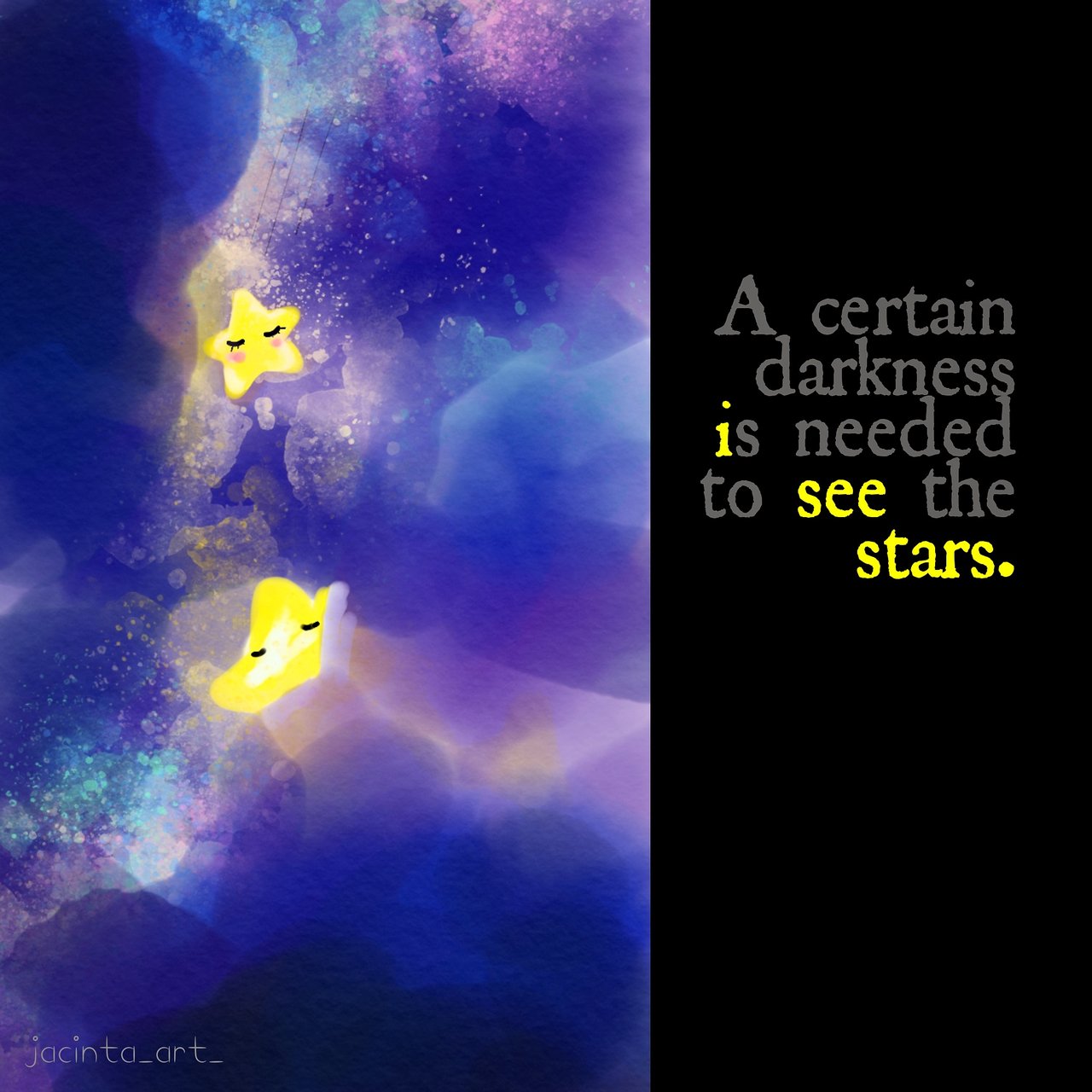 Some little inspiration ⭐
What's nice about Digi art is it's really clean and bright. You have to be neat and tidy and careful to spare yourself the trouble of erasing.
Traditional Art corner! 🎨🌿
So, I made two digit art pieces. One is an SSPX symbol of the hearts of Jesus and Mary (religious art yes!) And two, finishing an owl piece I started last year.
SSPX
Society of St. Pius X
This is a religious symbol for a traditional catholic group, also a symbol for members of the MI, militia Immaculata. I wanted to represent the image with more ornate details.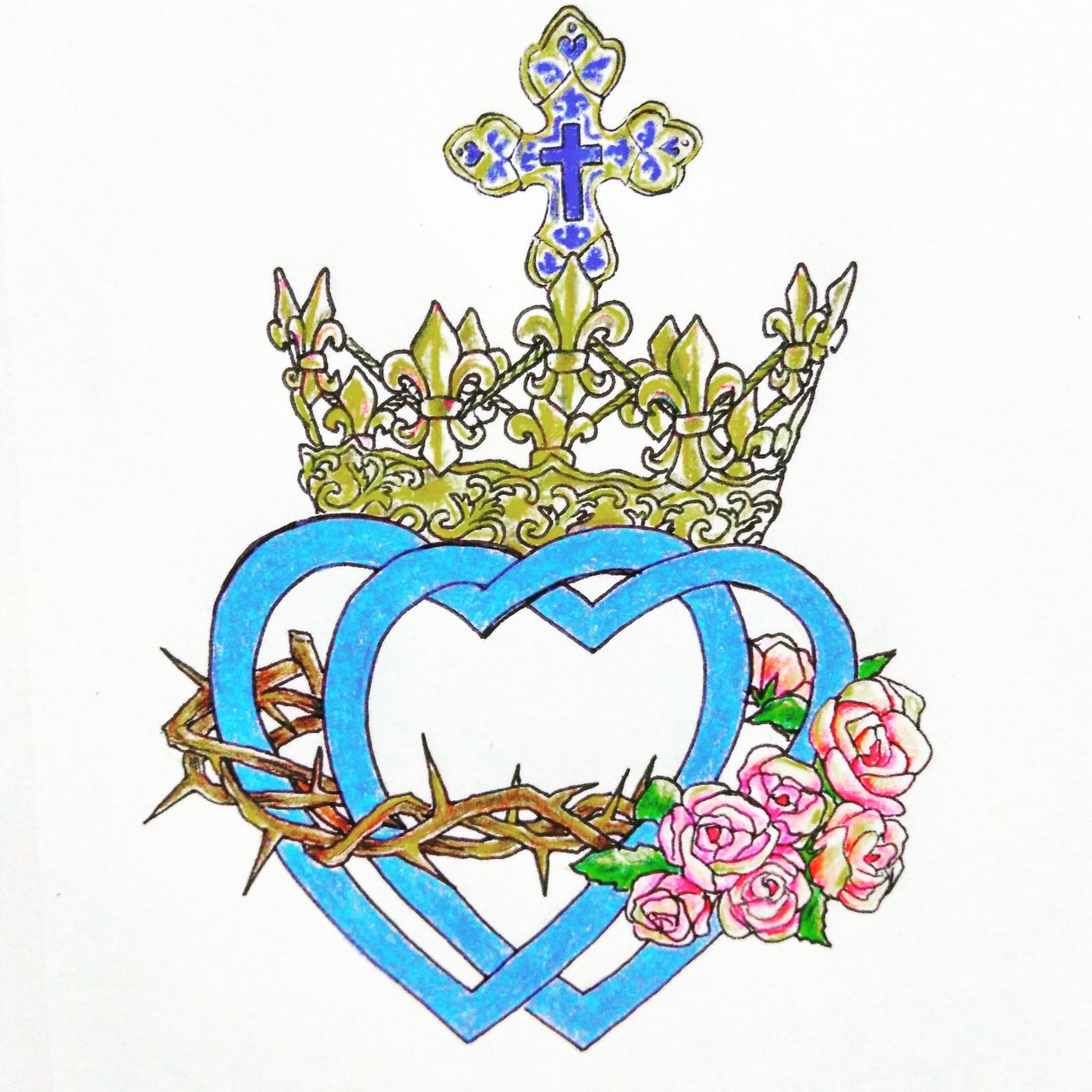 🌹This is a bit light now due to editing.
Process 🎨🌿
Line art and basic coloring using colored pencils. Here are the process photos.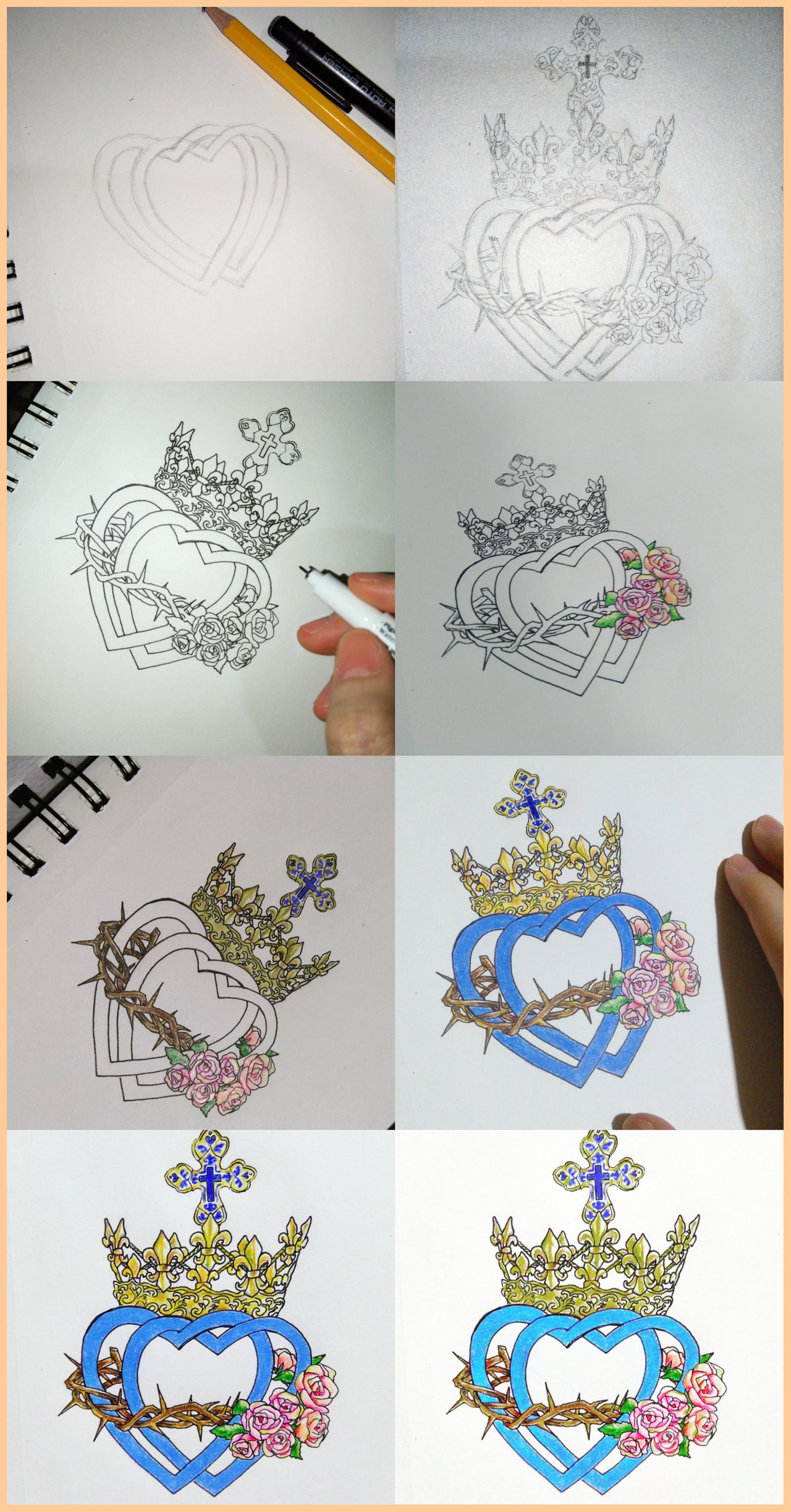 The symbolism is: The two hearts, of Jesus and Mary, united and one. The crown as Kingship, and the cross, which is our salvation. Ave Christus Rex👑🌿
The heart usually is color red, black, purple or blue. I just went with how it is usually seen, blue. The fleur de lis is a good design for the crown since it symbolizes st. Joseph's Lily. It's the JMJ together still. 🙏🌹♥️
This is my current image for my religious insta page.
Very happy with how this turned out. The color scheme and the execution of the sketch.
Owls 🎨🌿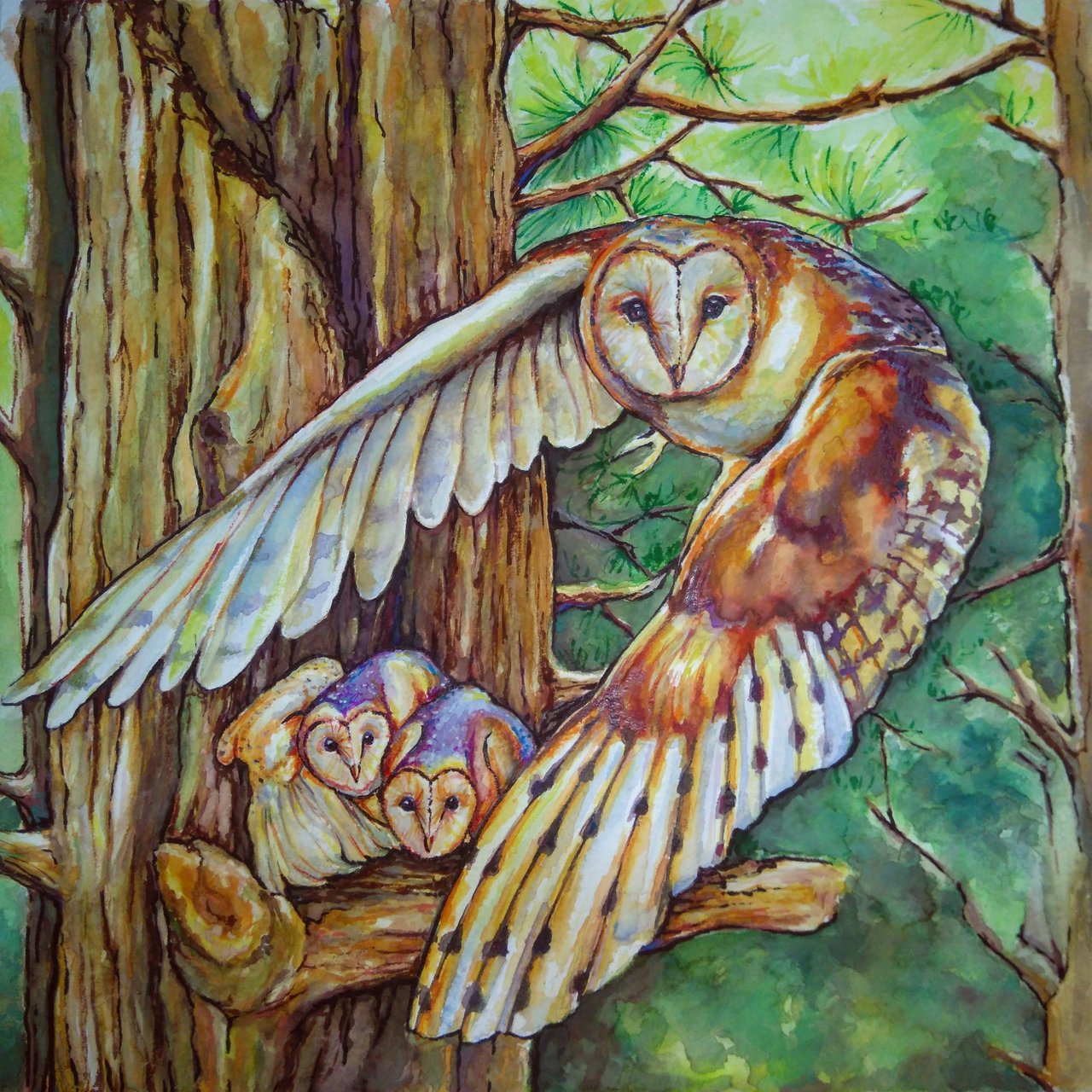 I finally finished this. Anyway, what process I did here is just the inking.
Here's one pic on process, it isn't much but it's just one process anyway: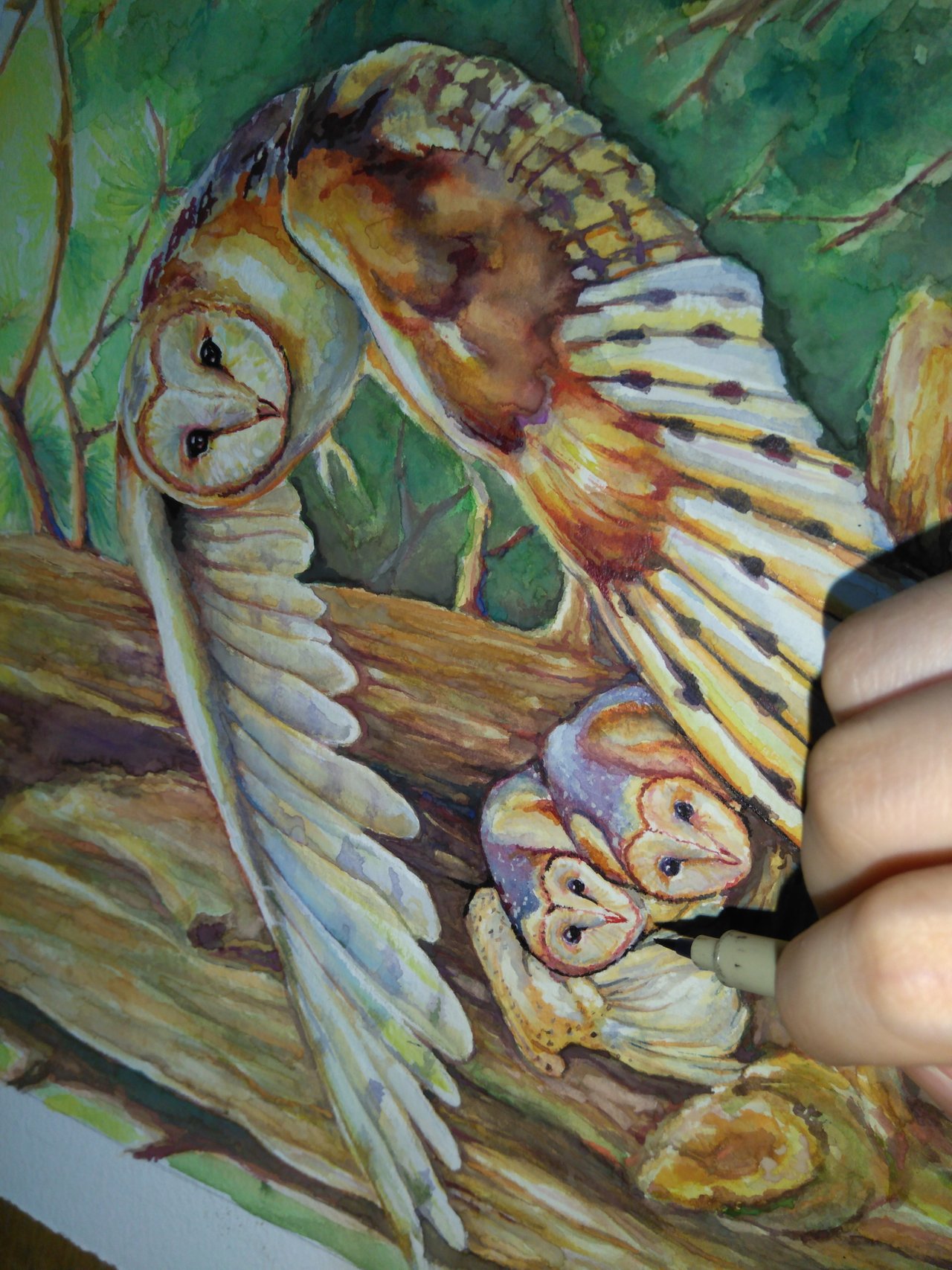 🦉I used sakura brushpen.
Title: Teach us how to fly
Medium: Watercolor
Year: 2019
🦉I thought this would look bad but thankfully it looks acceptable for me.
Ballerina and the Swan🦢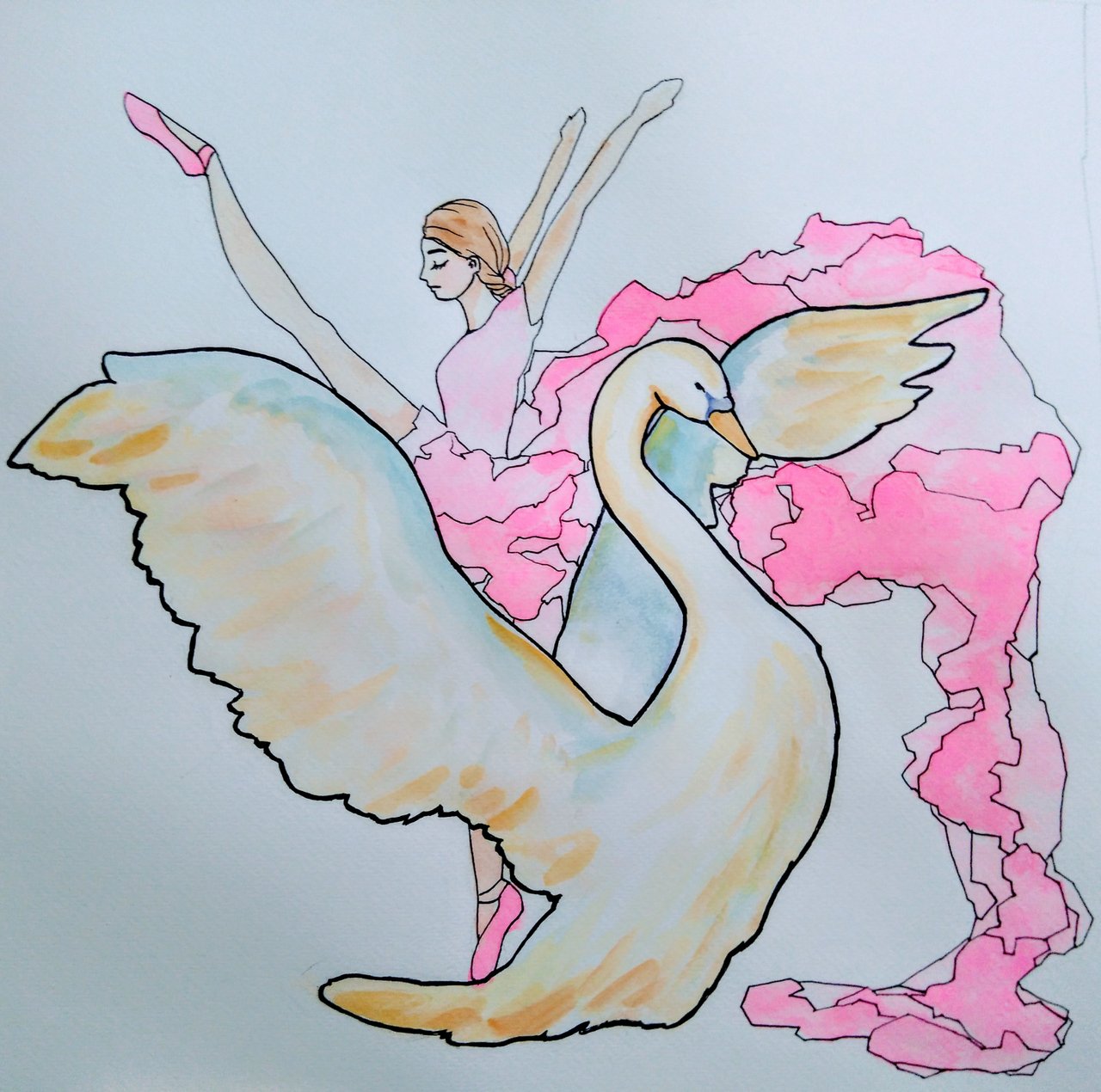 🦢 Here's the catch, I found out a little sad and disturbing part about ballet and history. On how young girls were exploited. It's a fact and it's something that I wanted to express by art. Not all ballerinas were happy.
🥿 Although I do appreciate graceful and swan-like movements, the discipline and the healthy physique it's practice offers.
🥿 As long as it is done in modesty and pure.
🥿 Swans are beautiful! I love animals, so this is one way to express the animal.
My process🎨🌿
Pencil sketch🦢
Painting and letting it bleed out, just adding some random patched of highlights. Of course, light to dark.🦢
Inking 🦢
Here's what it looks before I inked it: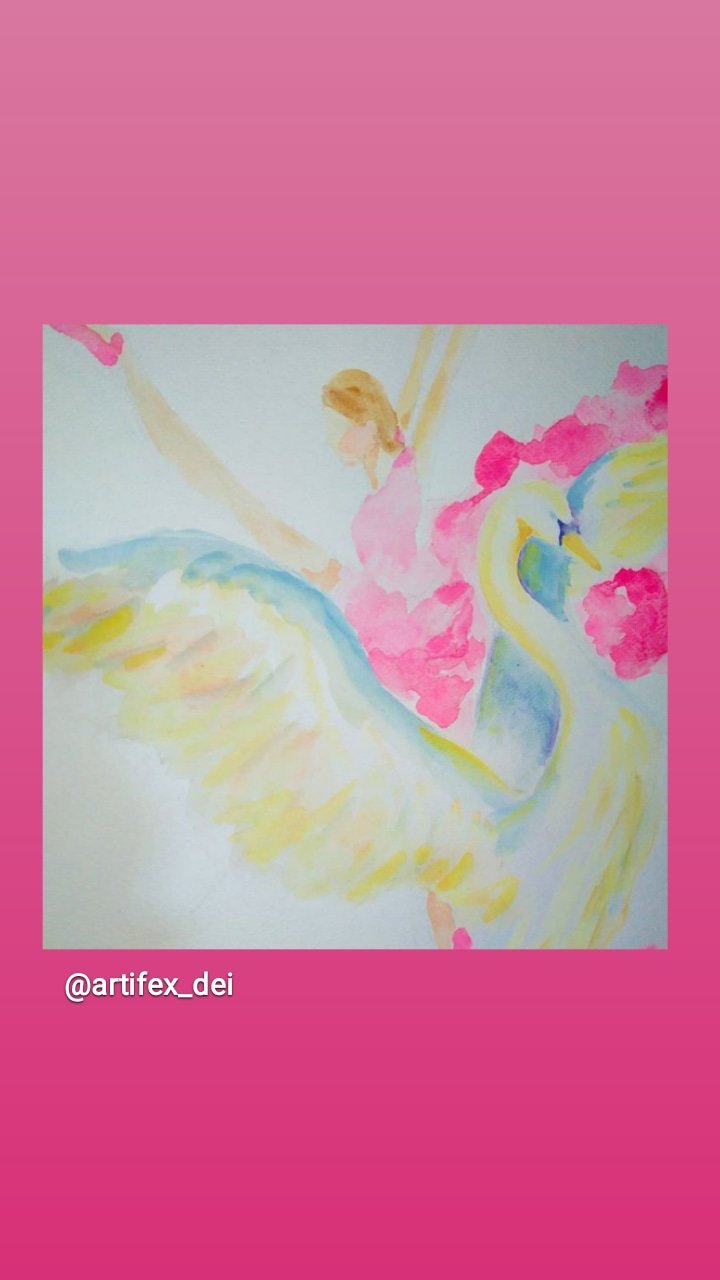 That's all!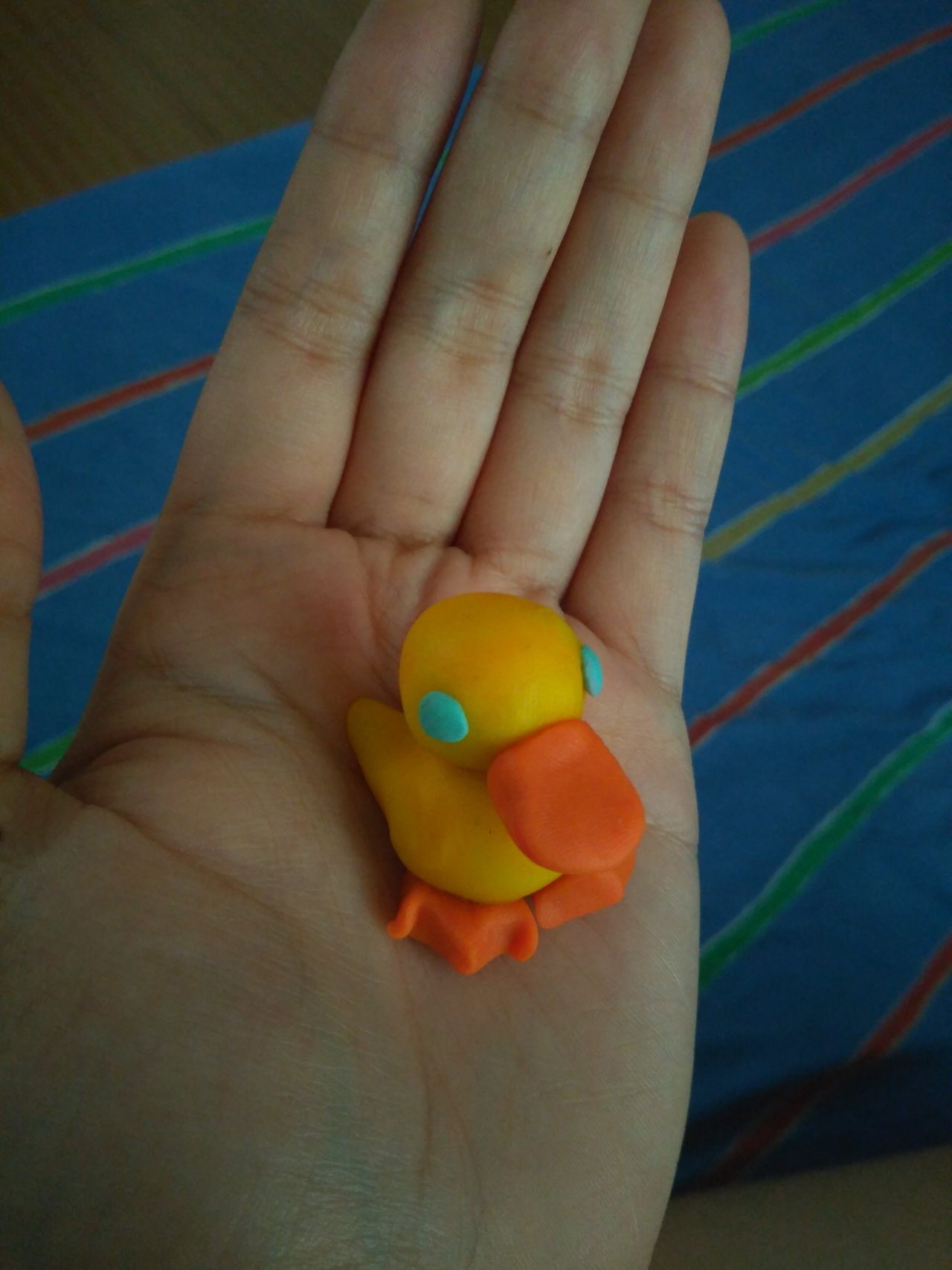 Don't be shy to leave a comment
Thanks for stopping by and may God bless you.
KEEP STEEMING!

🌍🌎🌏
THE ENVIRONMENT CALLS FOR YOU
HELP SAVE HER ♥️✨🕊️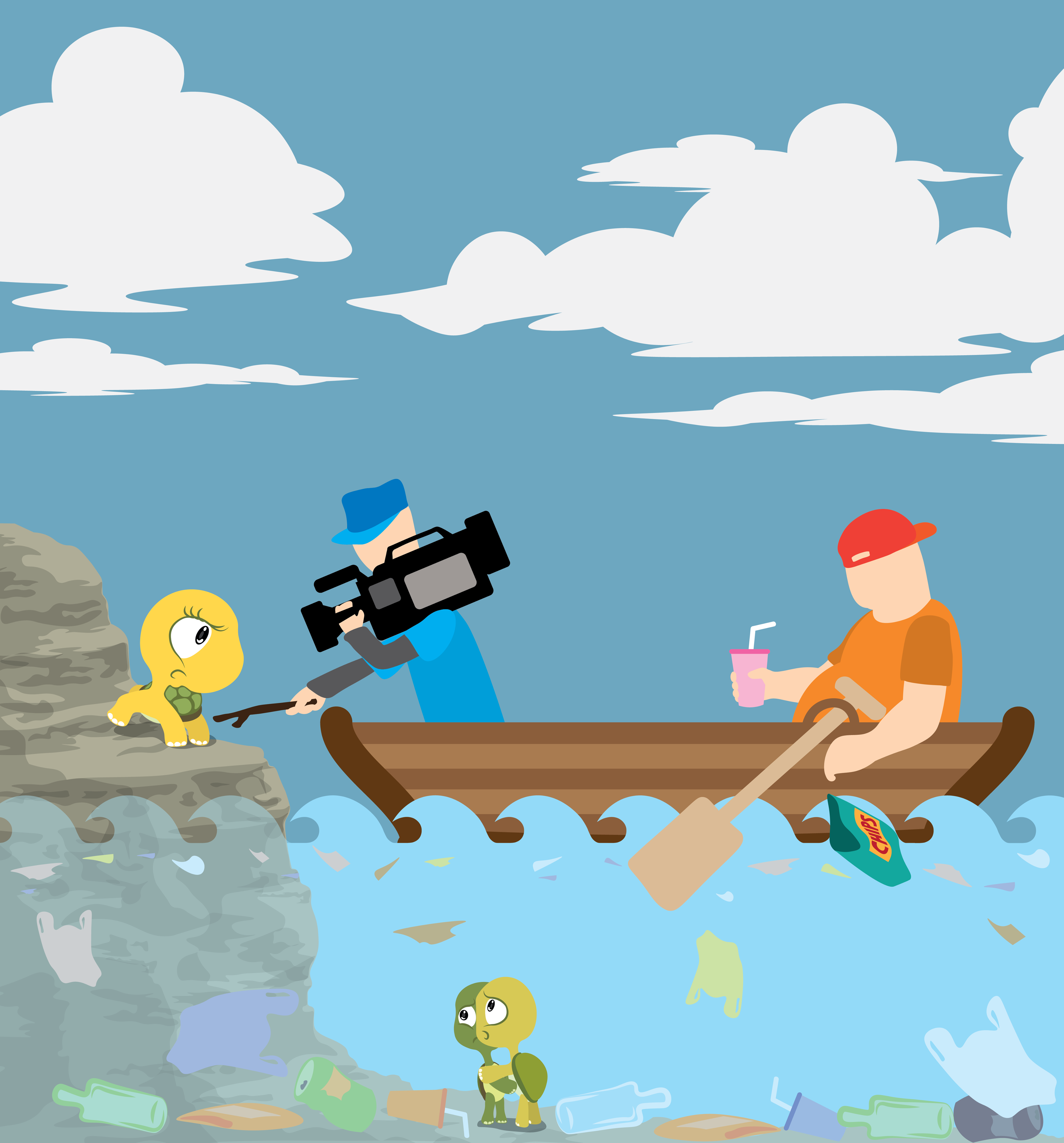 Protecting the Wildlife has never been so essential in the history of humanity as it is now. Bring awareness worldwide!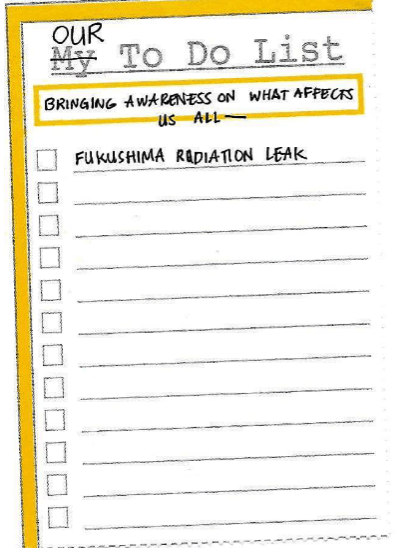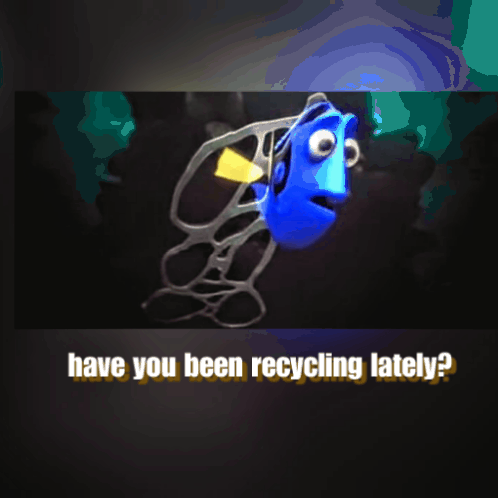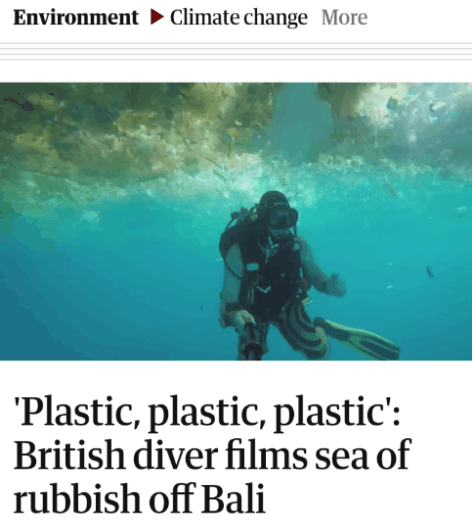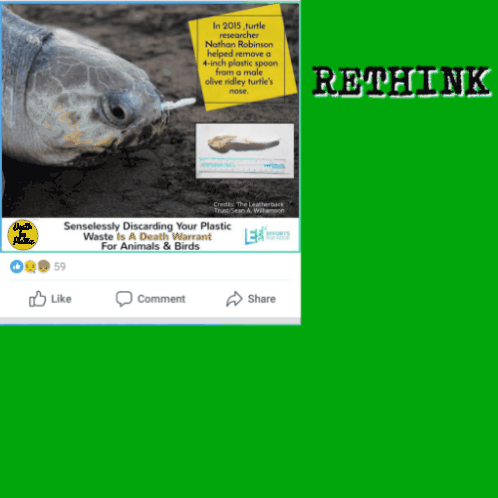 WE DO NOT INHERIT THE EARTH FROM OUR ANCESTORS, WE BORROW IT FROM OUR CHILDREN
🌏🌎🌍

😱IT IS IMPORTANT TO VOTE FOR WITNESSES☝️
I recommend:
@steemgigs
@blocktrades
@precise
@cloh76.witness
@ausbitbank

SOME AWESOME BLOGGERS
You don't want to miss😉
@gems.and.cookies
@anomadsoul
@surpassinggoogle
@topkpop
@hiddenblade
@deveerei
@korinkrafting
@fukumineko
@sethlinson
@mattphilleo
@deemarshall

That's all folks!
XOXO 💋
@jacinta.sevilla