My recent couple portrait 🎨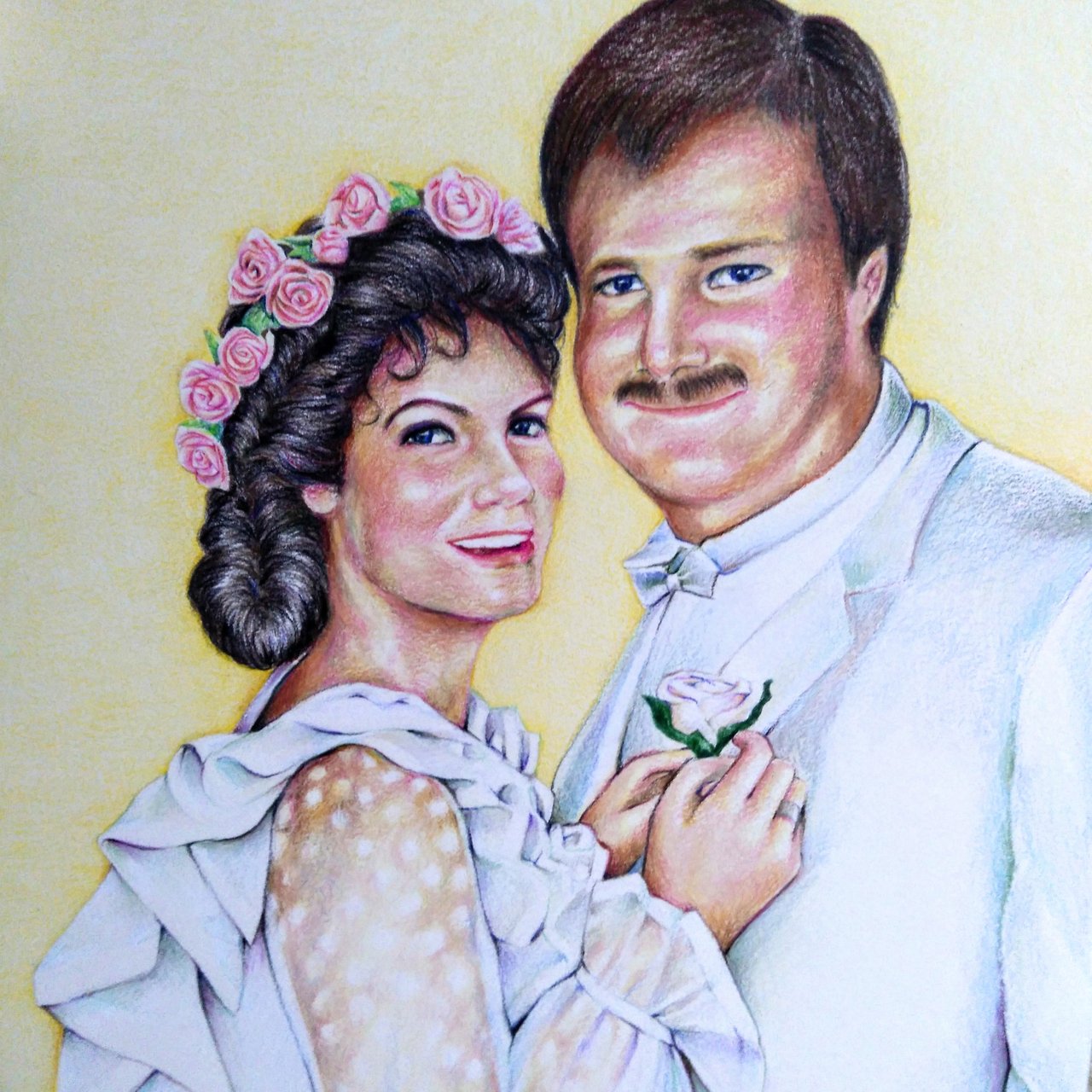 Title: Untitled
Medium: Prismacolor colored pencils
paper size 12 x 18 in.
I recently worked on this. I am pretty satisfied with my outcome thankfully I was able to create something good.
Using oil based colored pencils have softer pigment and heavier color. Good saturation although it is very delicate.
For the background, I just did a plain light yellow. In the picture it comes out a bit neon but in person it doesn't look like that at all.
Final outcome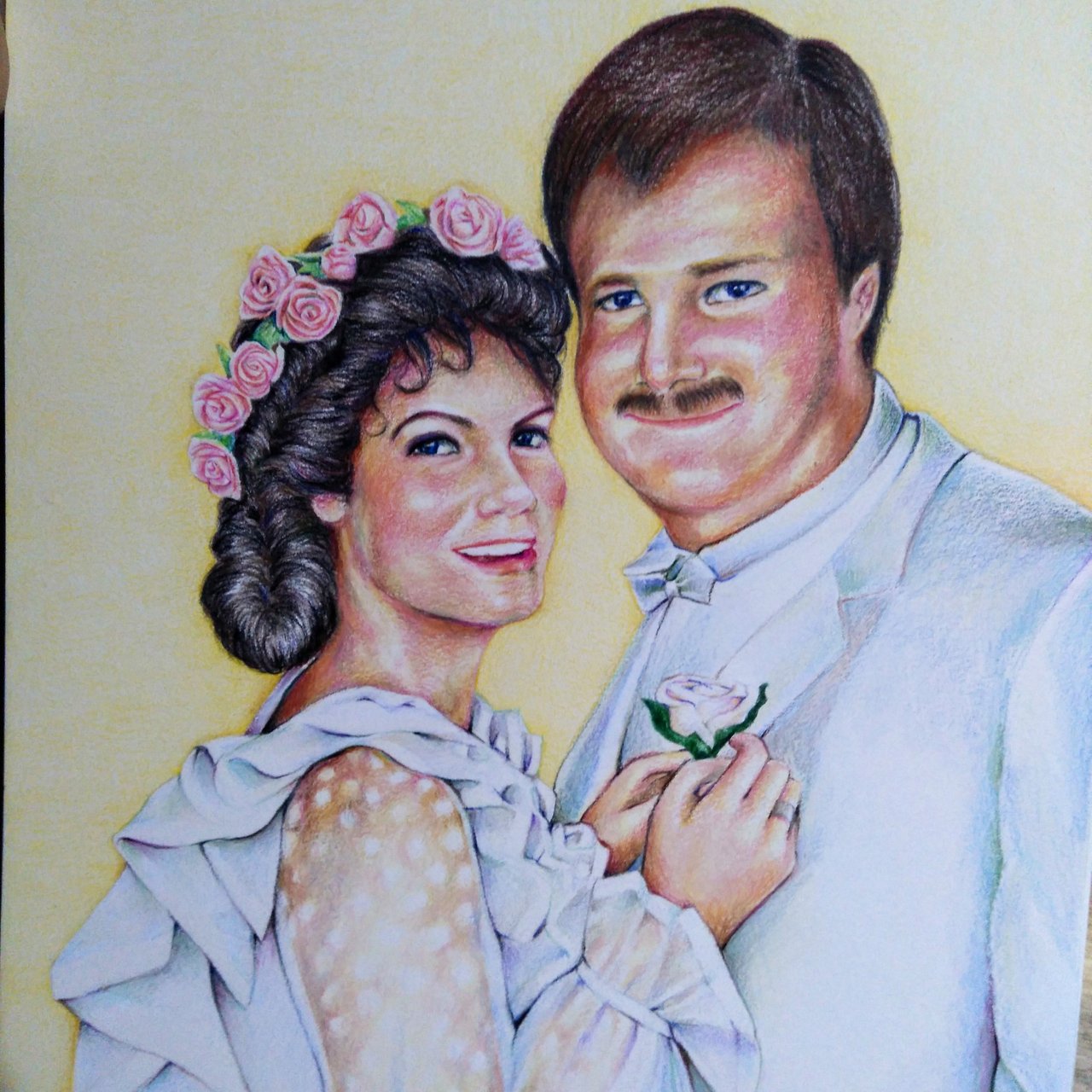 Full photo: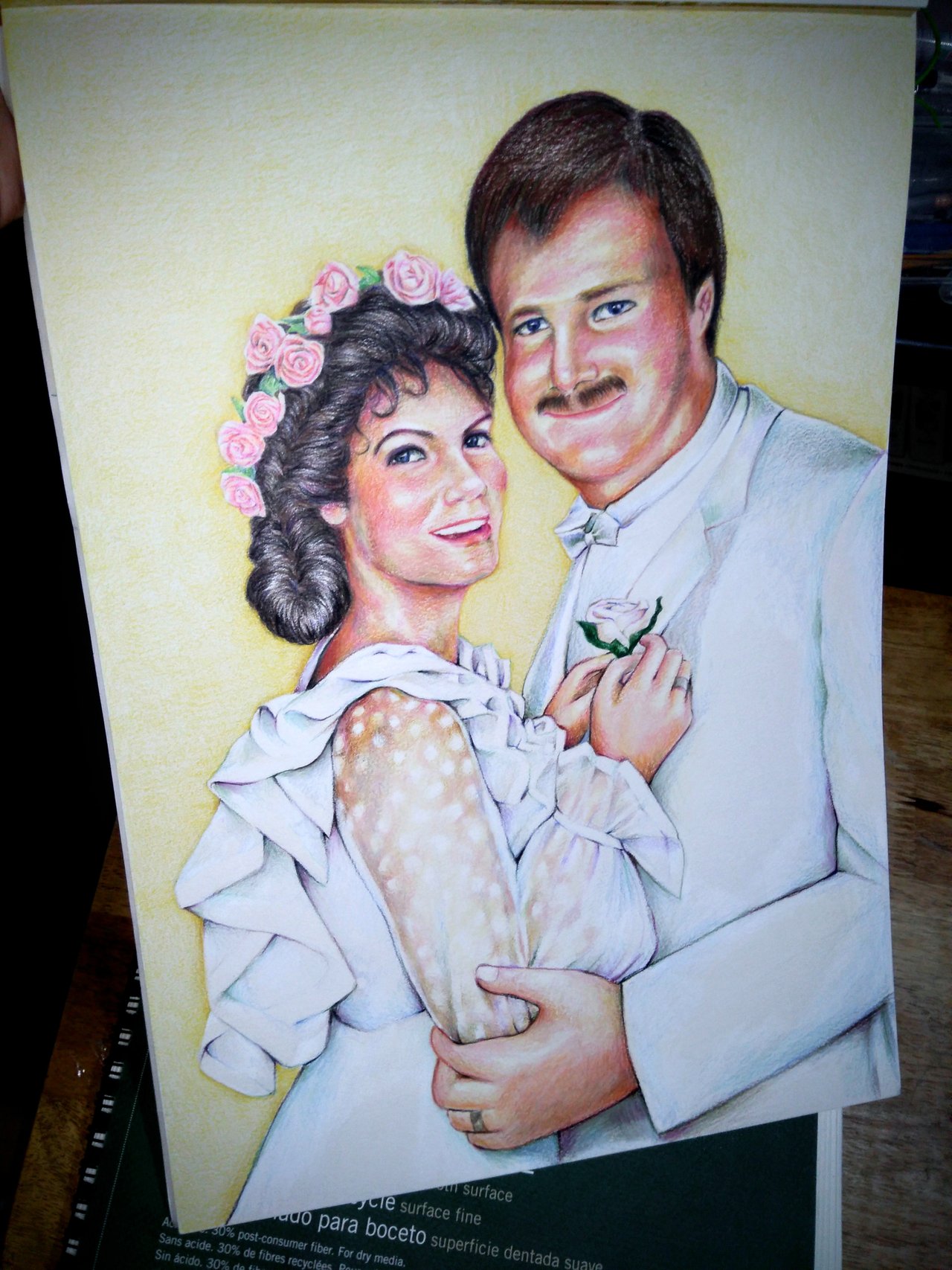 Process Photos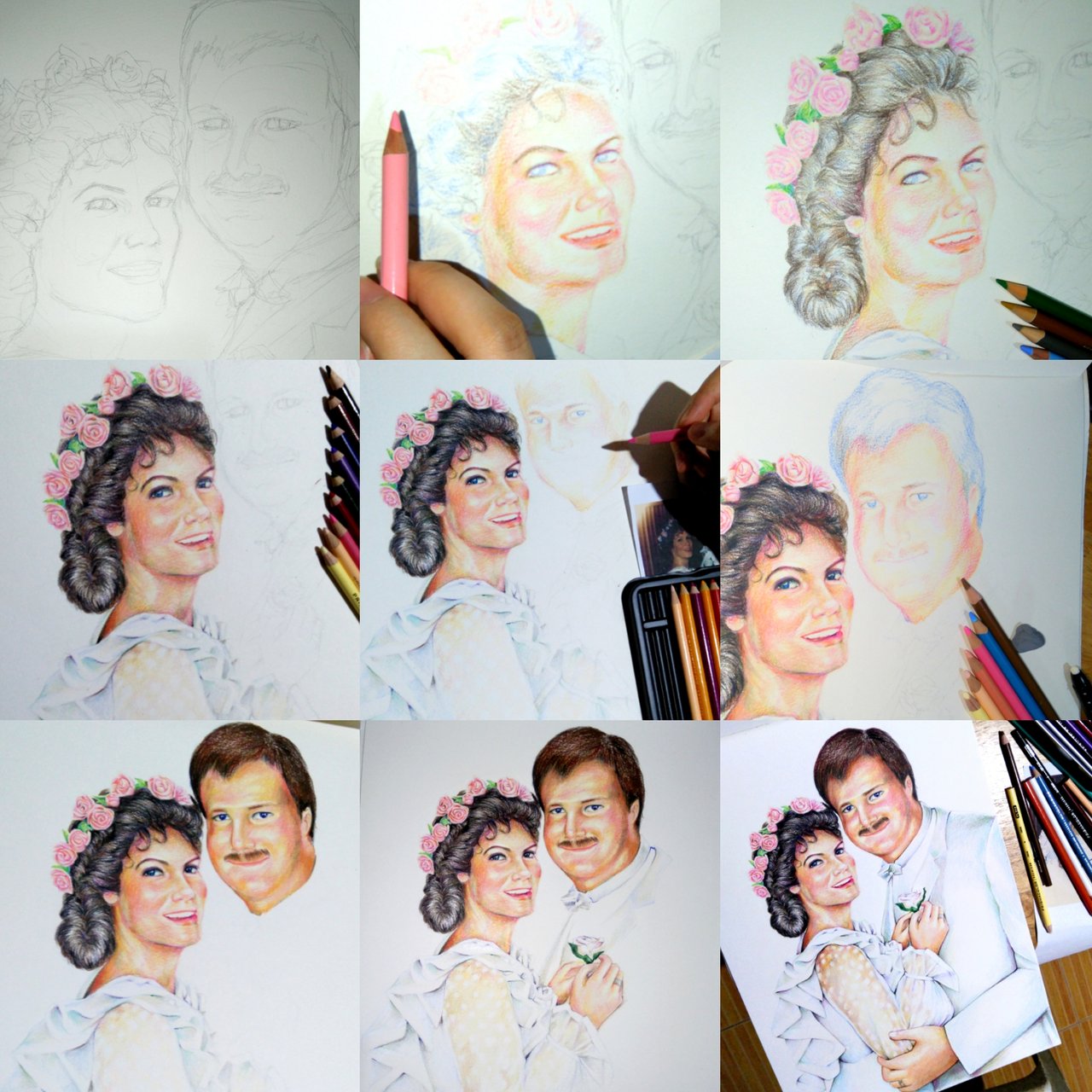 I am still getting used to blending so it was kind of a struggle for me although I know I handled it good.
Explanations
(1) So, we have a sketch.
(2) layering lightest colors: yellow, flesh, pink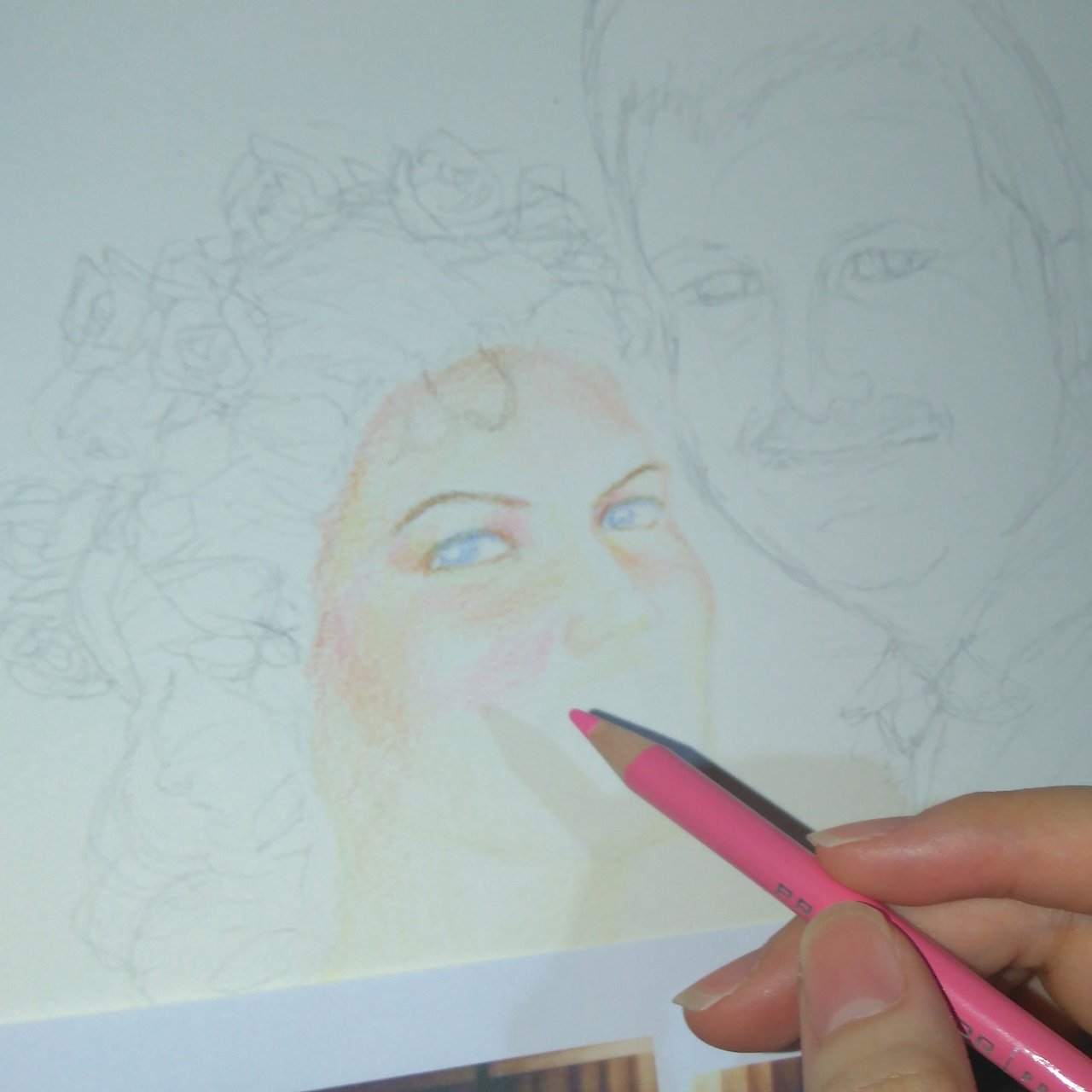 (3) layering darker colors, medium tones.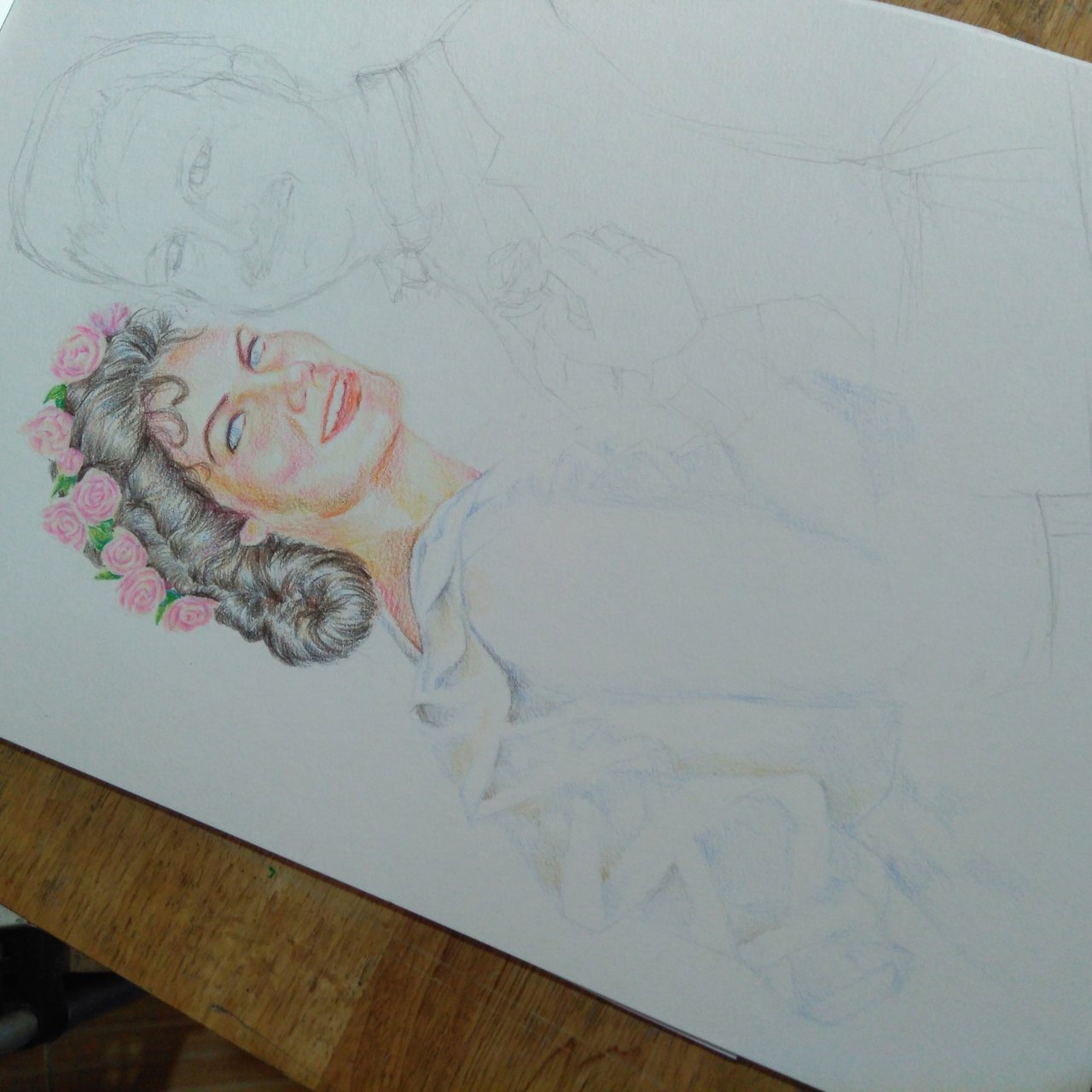 (4) shadows and leaving out paper for white color.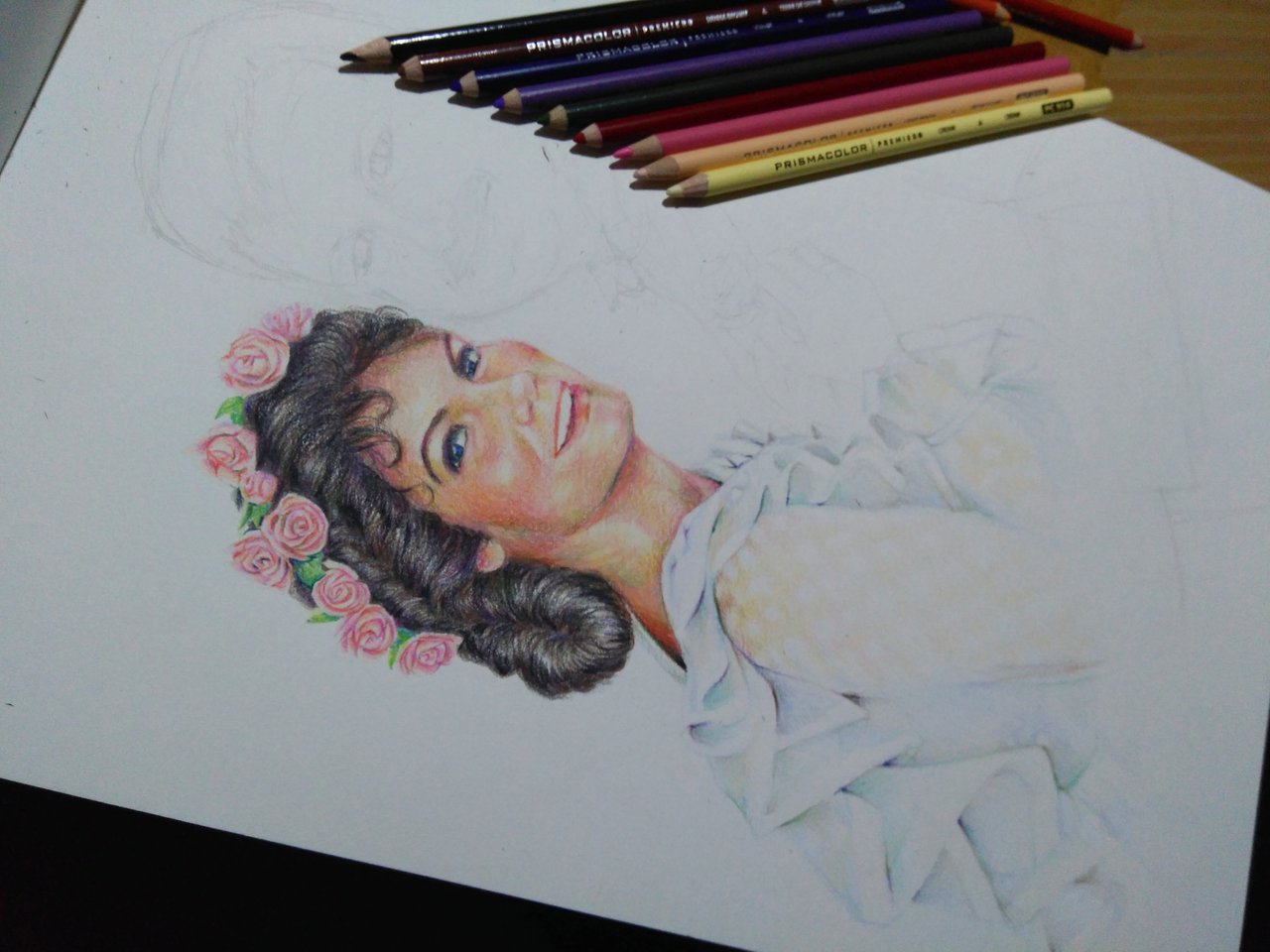 Flowers 🌺🌺🌺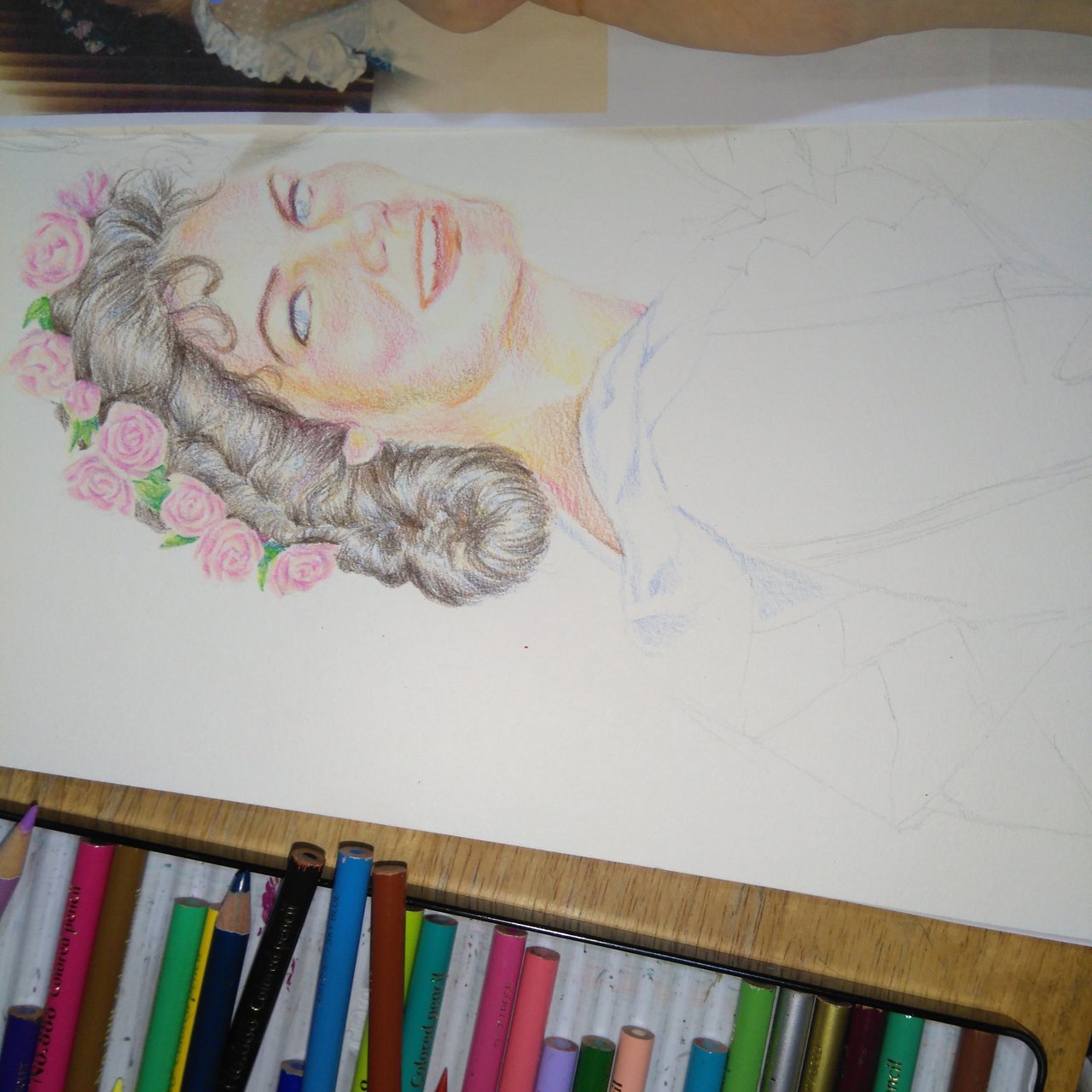 I have to share my experience with copying the picture and "improvising"
Some issues arise with reference photos especially when they are old pictures they tend to be blurred.
Artists become confused,
"How do i draw this?"
"I can't figure out the shape"
"What is that anyway?"
WHAT TO DO: 💡💭
First of all, when asking reference pictures,
(1) Always ask for many other pictures of the subjects, to study their facial features, body structure and expressions.
This helps in capturing their likeness.
(2) If you recieve few and perhaps not so helpful photos, you can edit the original picture, increase brightness and contrast, saturation etc.
With this, you can see shapes better and identify things you cannot because of shadow or blurs.
(3) You ask the commissioner or someone who knows who or what you are drawing
This helps a lot, like, what color is the hair, eyes, what is his height over hers?
And all sorts of other questions which can help you understand what you are drawing.
In my case, I thought the flowers were blurred and I could not tell the exact color.
I tried to draw roses off the top of my head, I tried to follow the original as best I could but I tried to give it a better shape and color to make it look more decorative and elegant.
All you need is find other references and try to apply them.
Flesh tone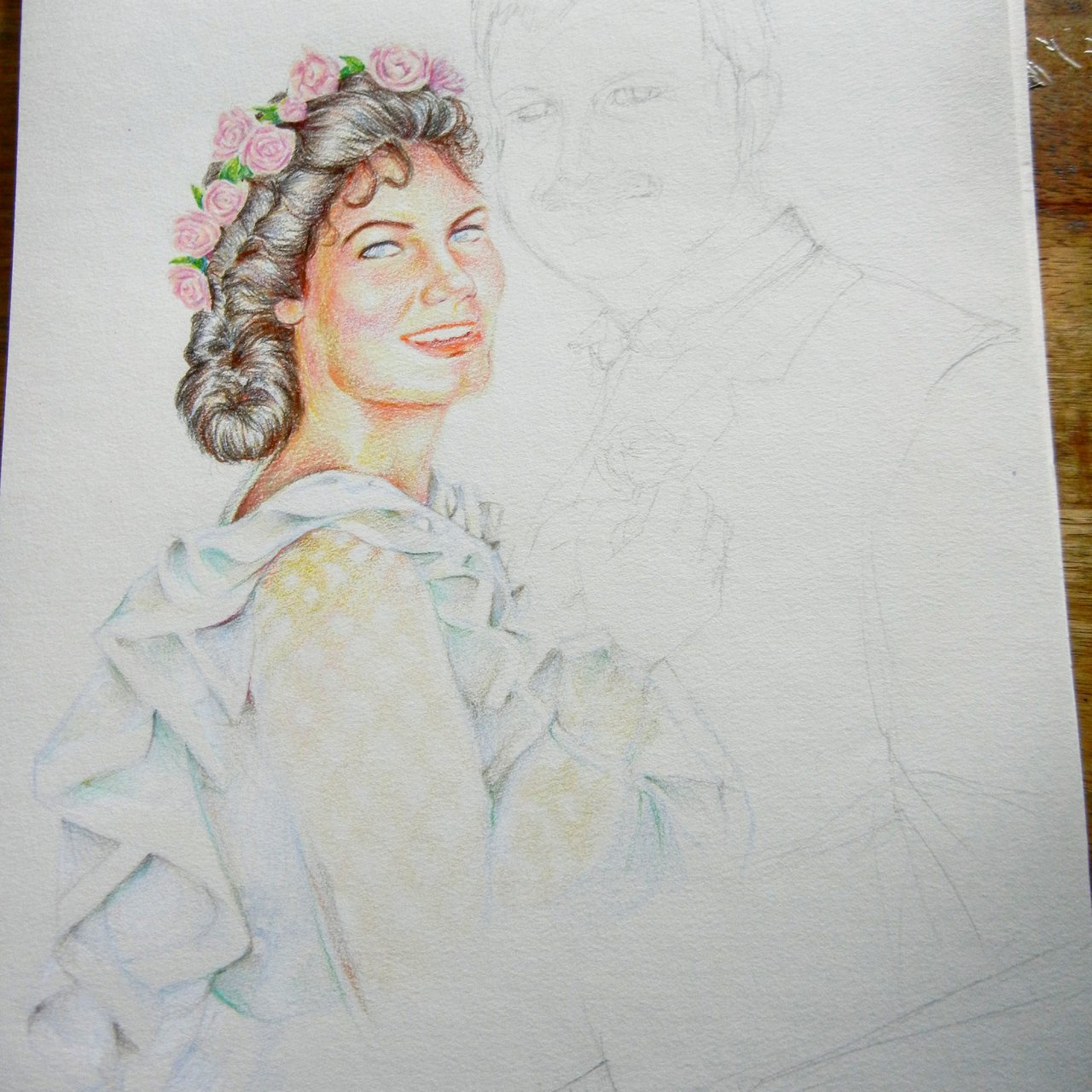 Here is the arrangements of how I color
Light yellow (pale) ➡️ shade of pink ➡️ a darker flesh tone ➡️ some orange ➡️ yellow green or olive green ➡️ some red ➡️ burnish with white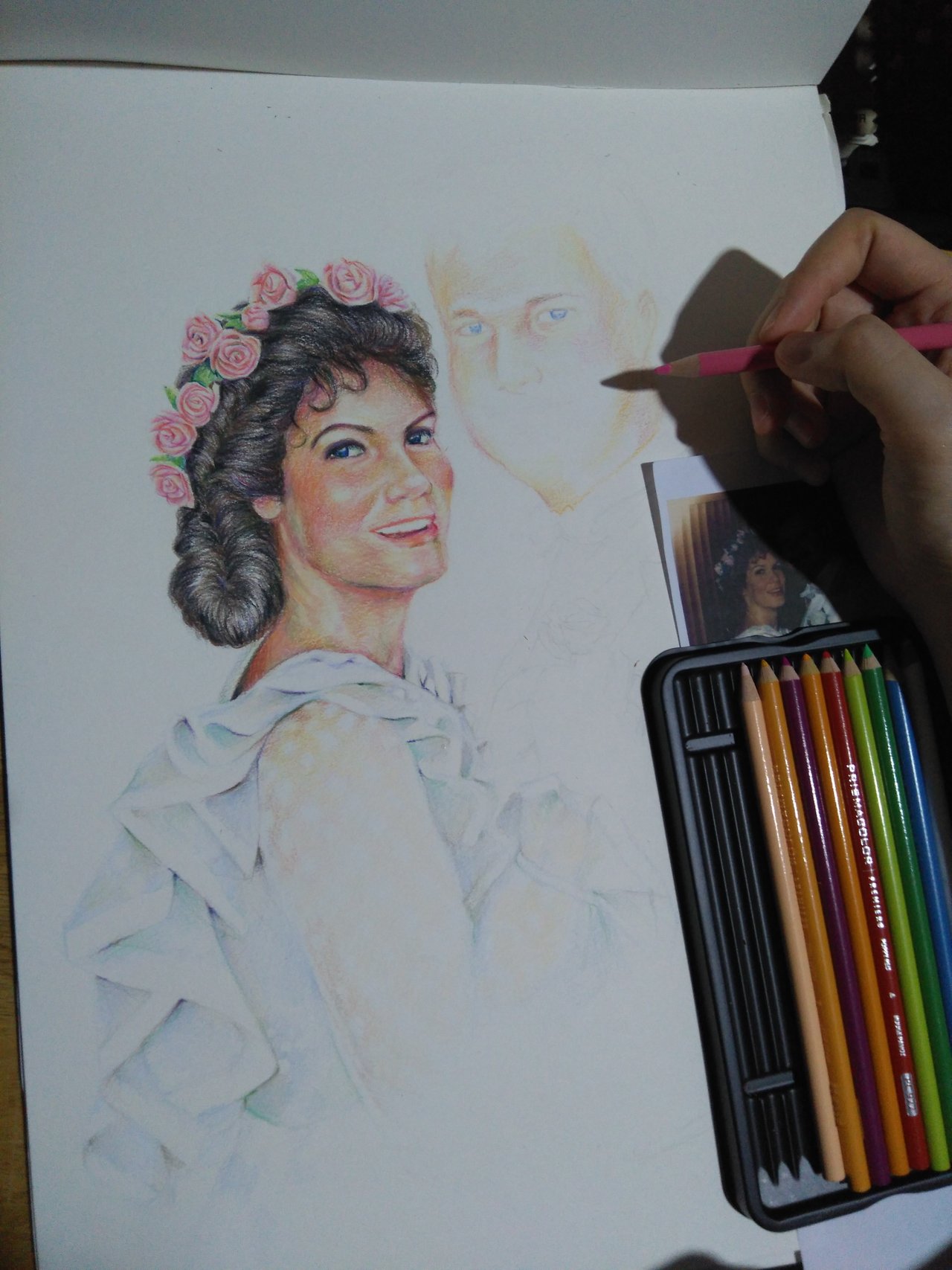 You see my tray of colors here? Thats the selection! Although I mixed in there some I use for shadows like that purple pencil and darker hues of brown.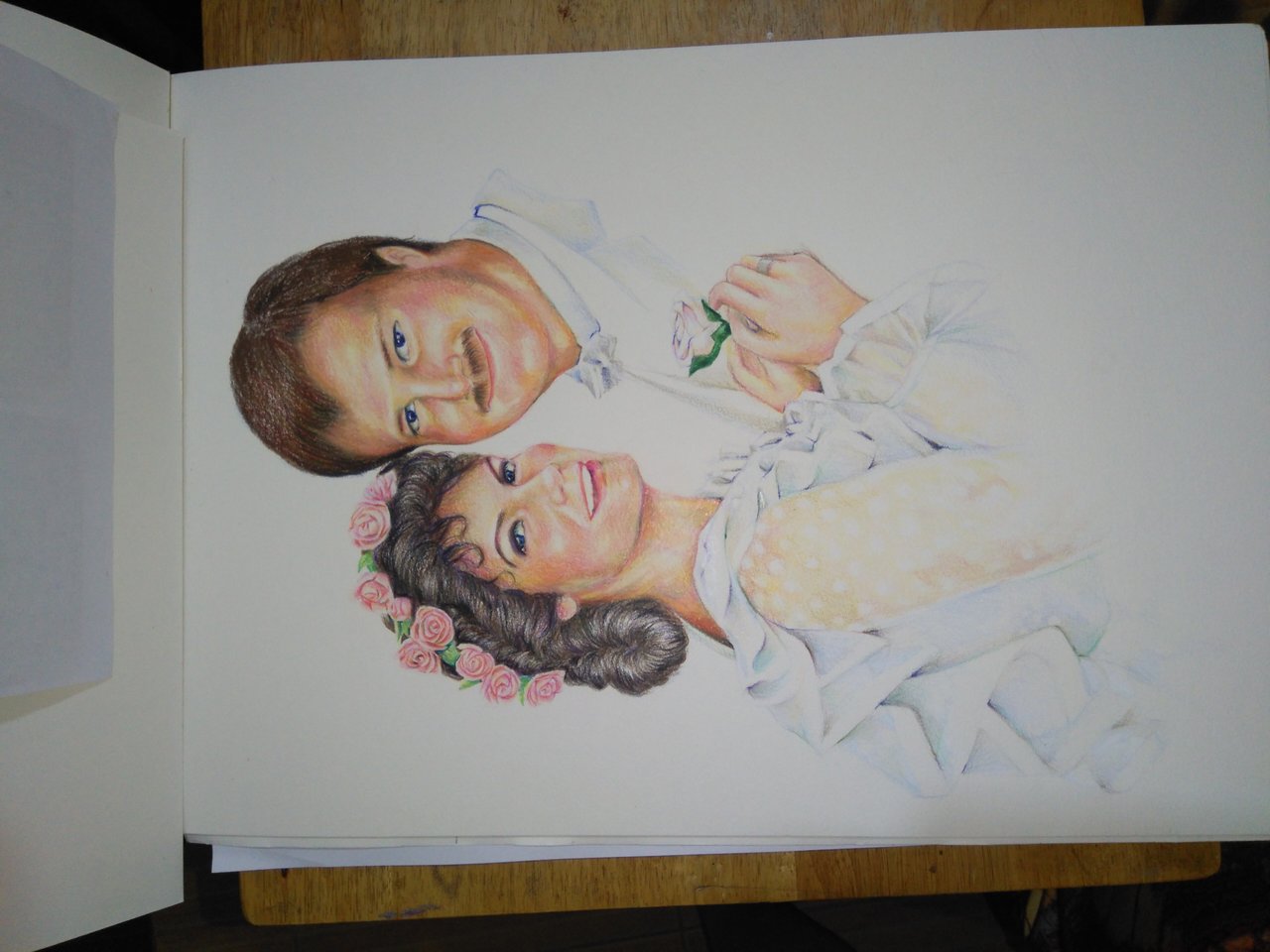 White clothes need color too!
For white clothes I put colors:
✏️Sky blue
✏️ Golden brown
✏️ Grey
✏️ Pale purple
✏️ Green
So these colors lightly applied build shadows and volume to make the clothes realistic and not flat.
One thing people need to understand with hues is that there is no object that is pure in color, or no object that is not a product of several colors at least, that's what I have observed.
Some background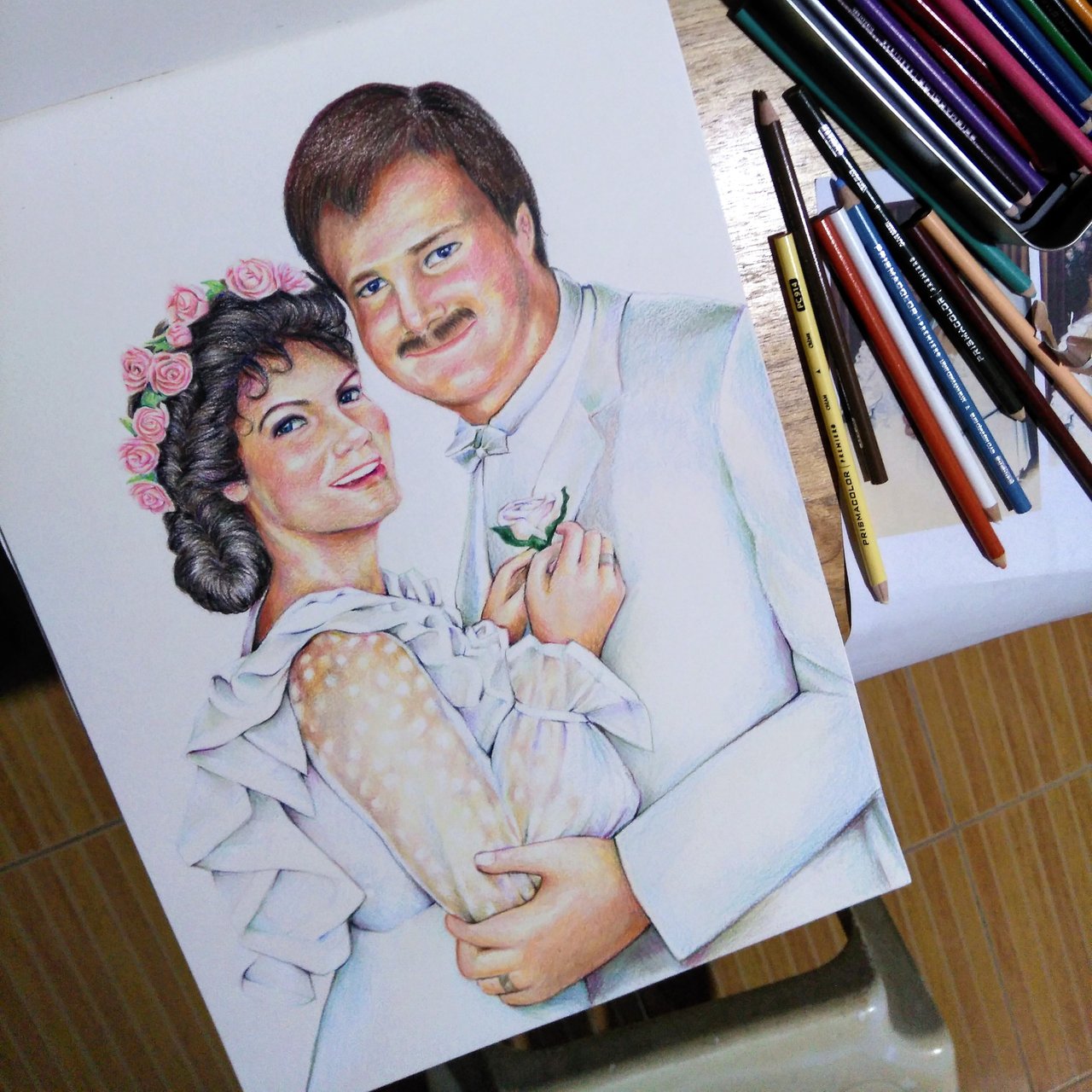 I honestly felt like a light yellow doesn't do justice to it but the original picture and colors was a bit too difficult for me to do so I stuck with a color that'll make the subjects pop out. Plain white would make it look too flat and too similar to the clothing.
I want to improve so next time I won't be so hesitant to draw backgrounds.
The pattern on her sleeves are not an exact copy but it still looks close to the original.
Drawing people or places doesn't have to be a super exact thing, that's where creativity and essence flow in.
what do you think about the background?
should i try to color it the way it is in the picture?
or leave it as is?
THANK YOU FOR VIEWING MY POST, HOPE YOU LIKE MY ART ♥️
Critique, questions and comments are welcome!
DRAW AND DRAW AND KEEP STEEMING!
ONE LAST TIP! This, always explore drawing new things, it is refreshing and calming and learn new things and appreciate new perspectives.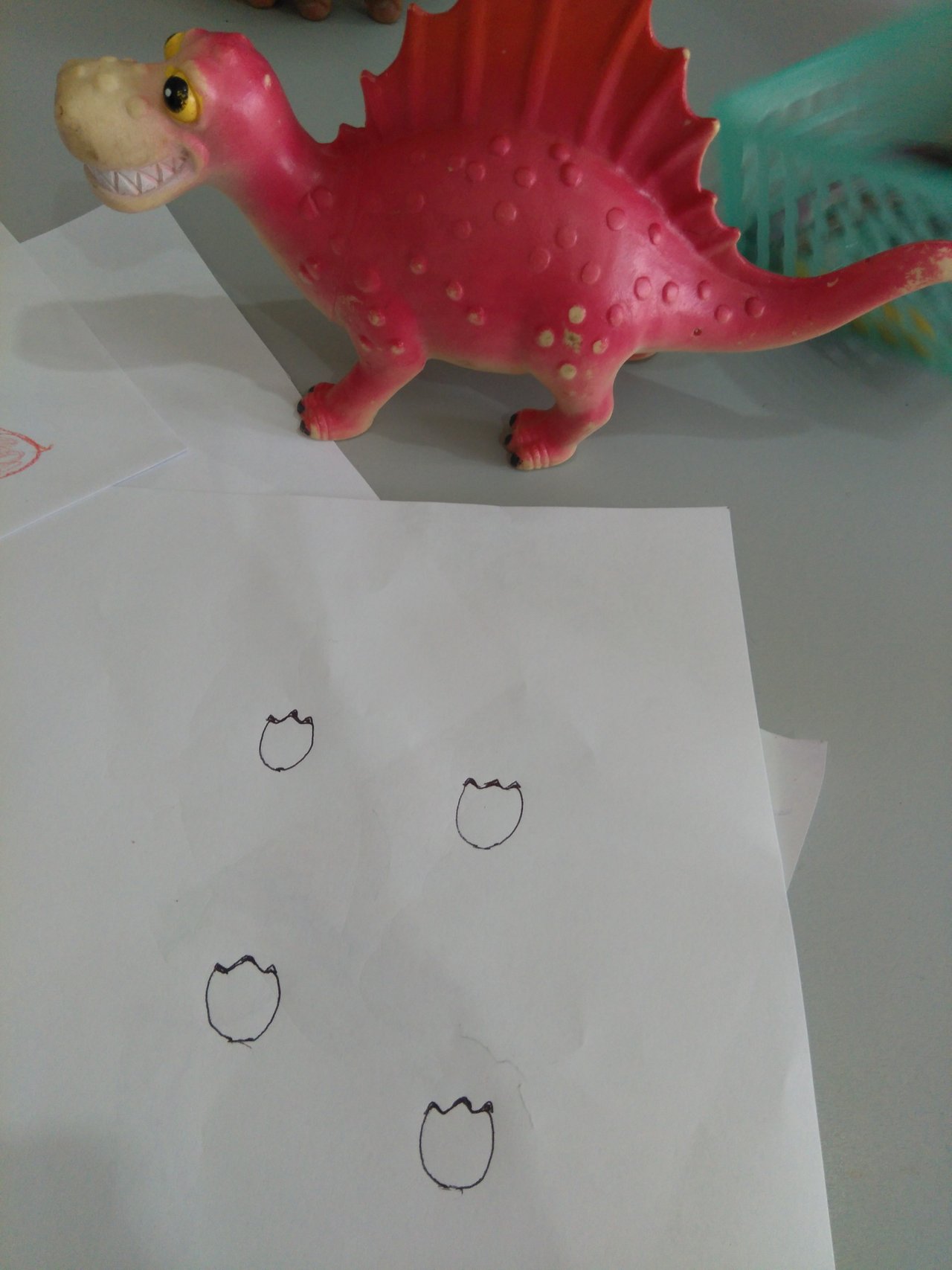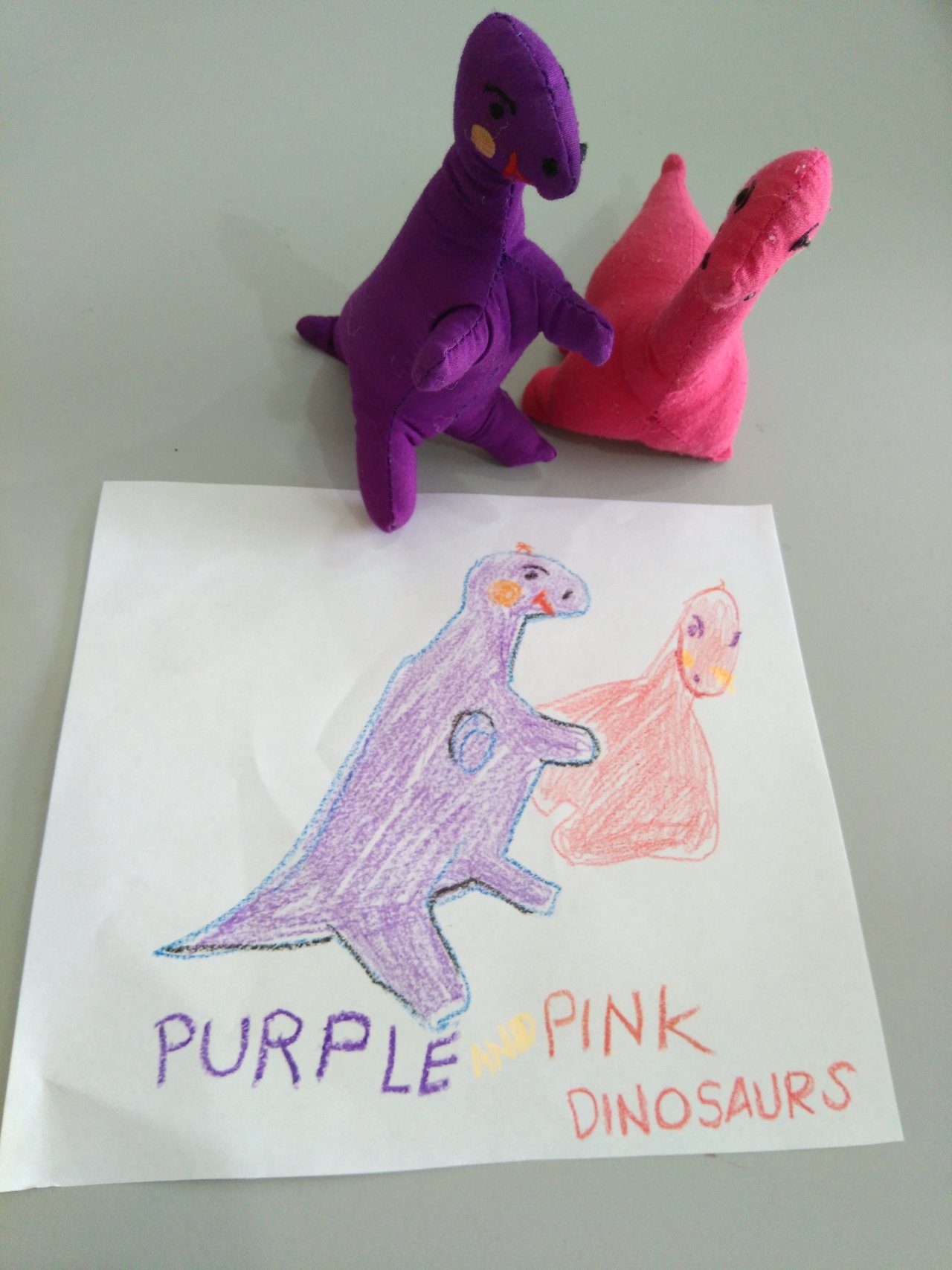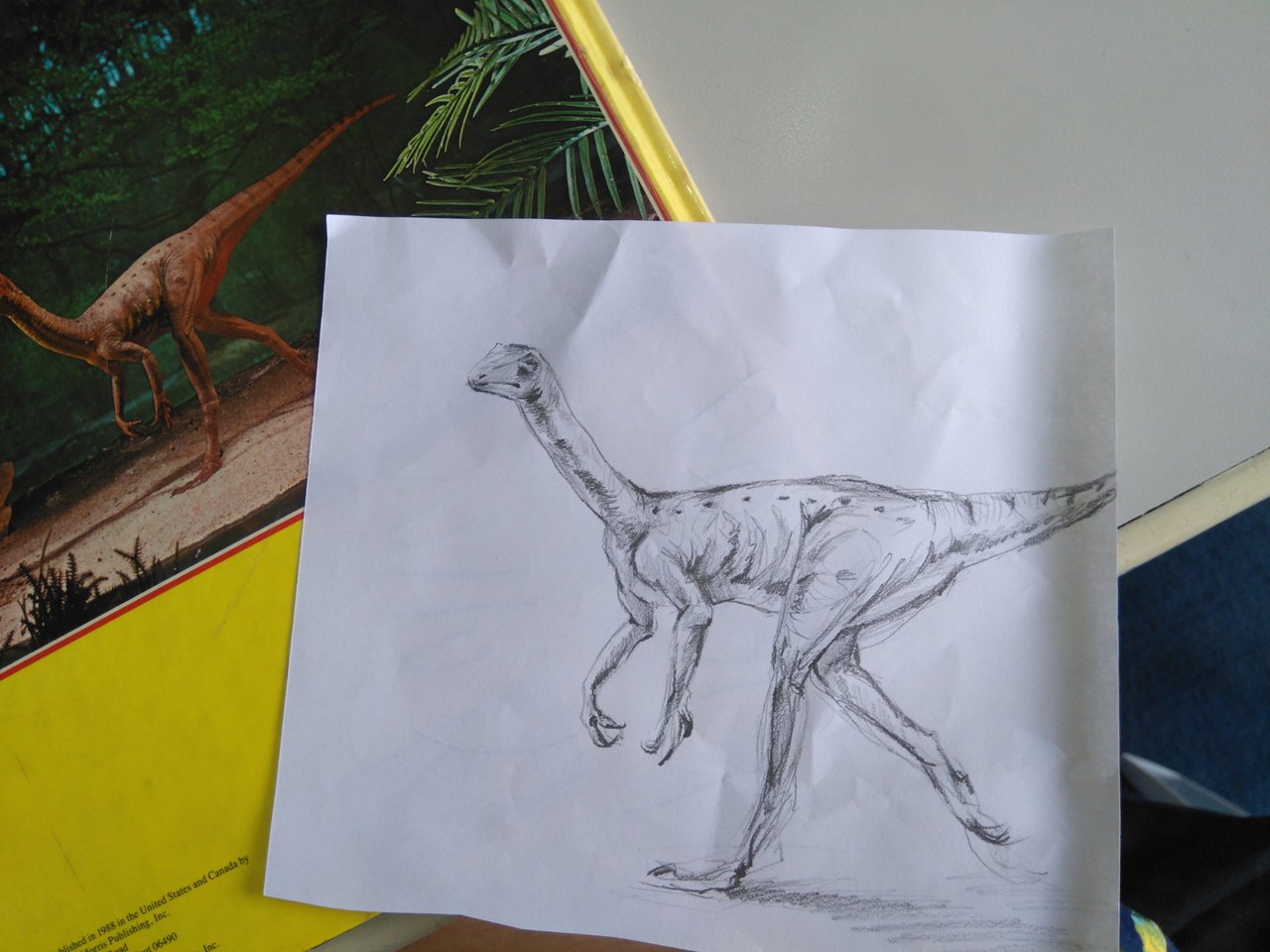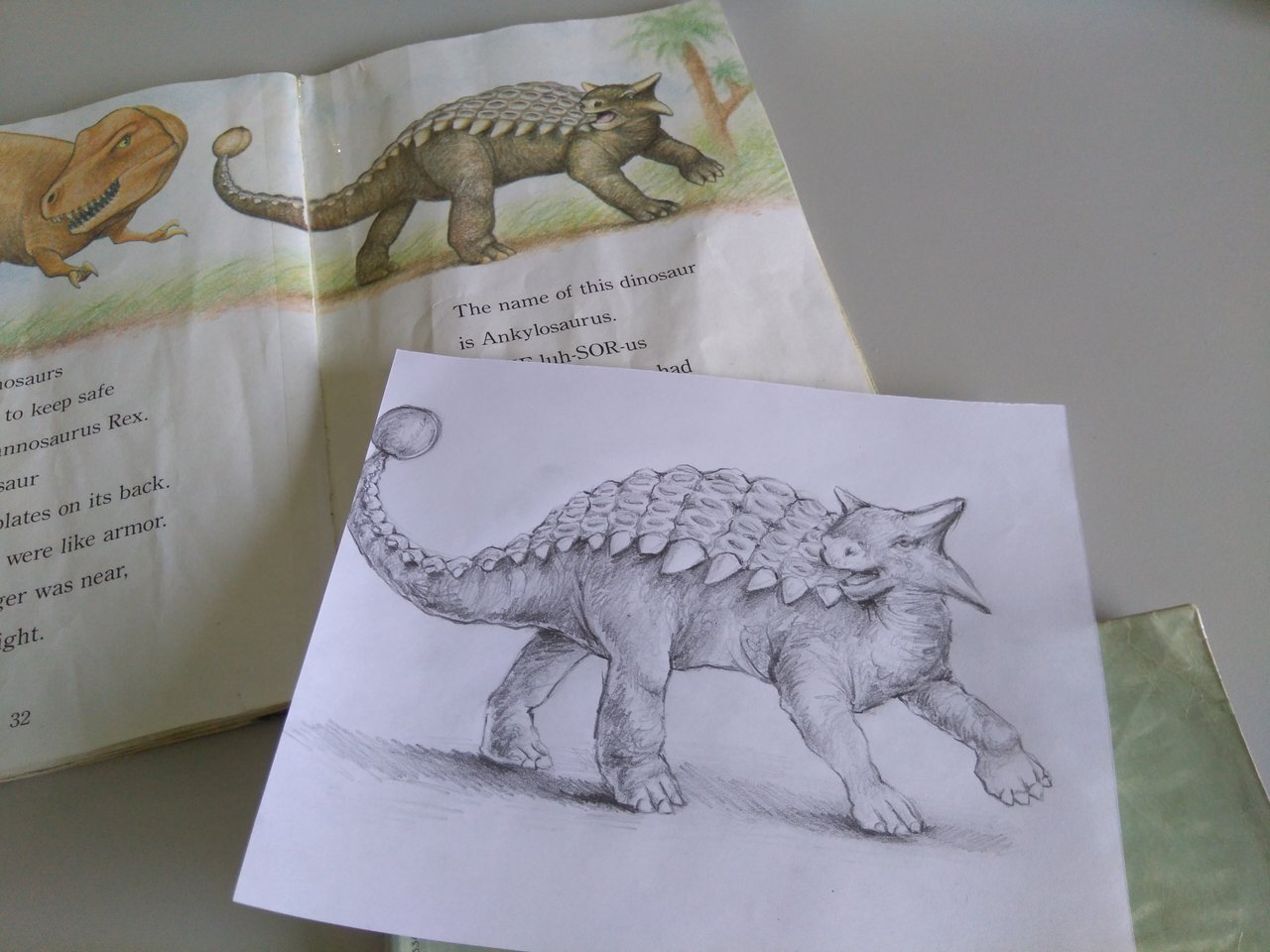 I learned how sketches are difficult to do, why? Because its simple and easy so we tend to settle for it being deformed and ugly, but to create a sketch so well formed, neat and beautiful is a skill too.
Practice always! Sketching a lot means skill and accuracy in drawing improves.
I actually appreciate it more now.
THANK YOU! GOD BLESS YOU!
Also wanna thank @fukumineko for the commission ♥️🦕🦖

🌍🌎🌏
THE ENVIRONMENT CALLS FOR YOU
HELP SAVE HER ♥️✨🕊️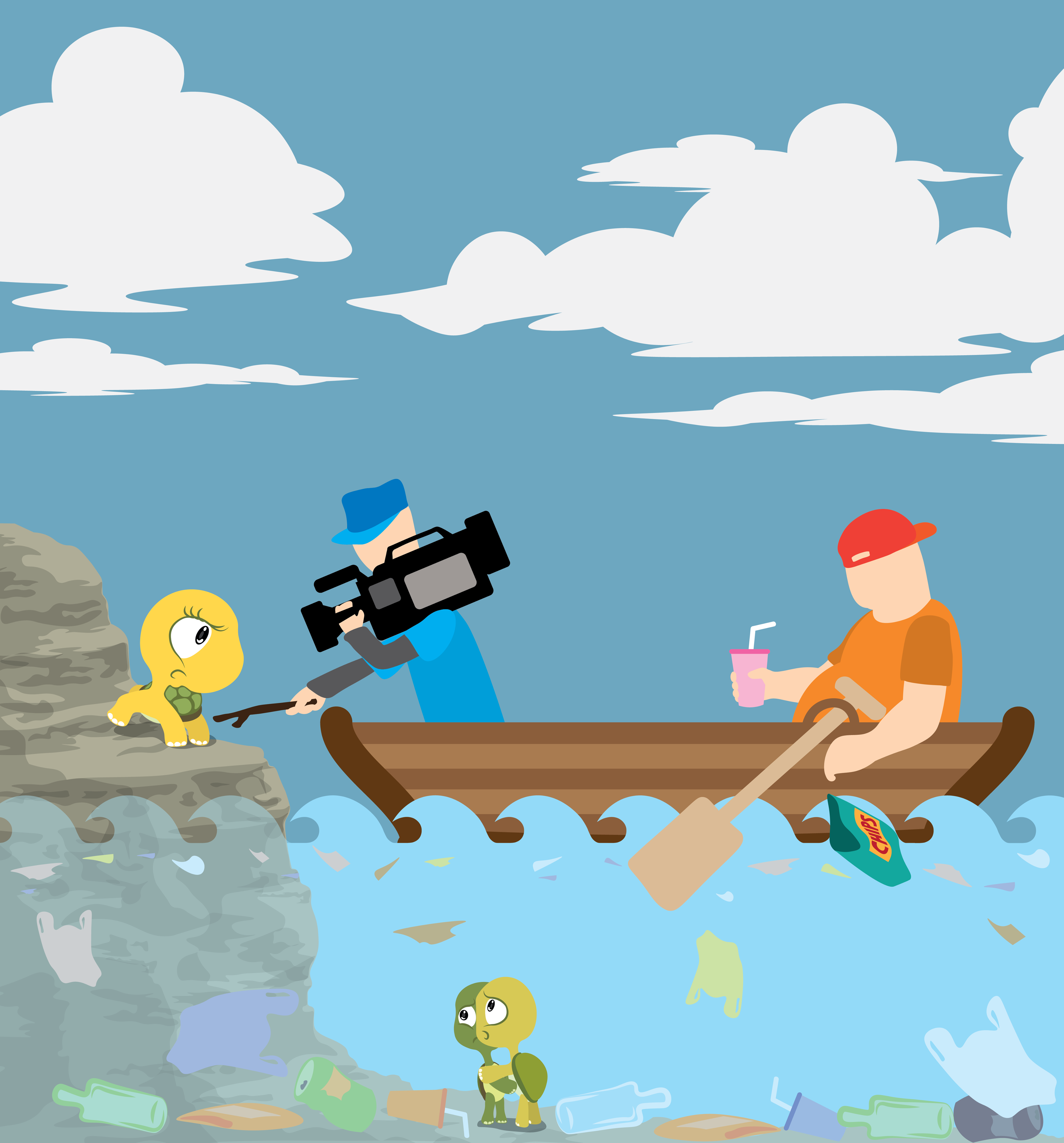 Protecting the Wildlife has never been so essential in the history of humanity as it is now. Bring awareness worldwide!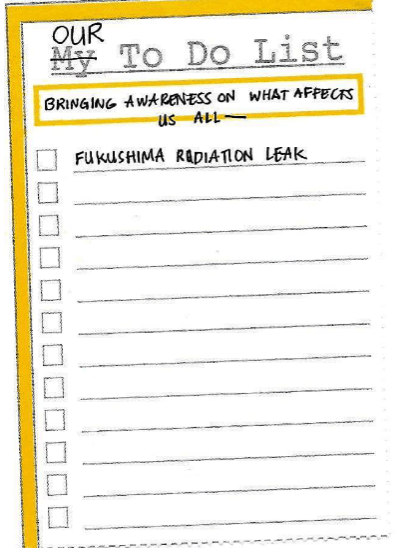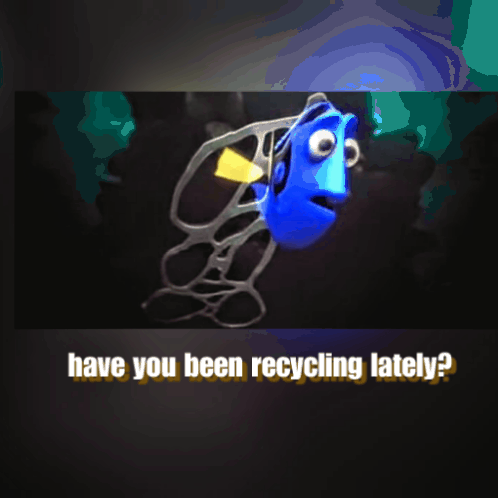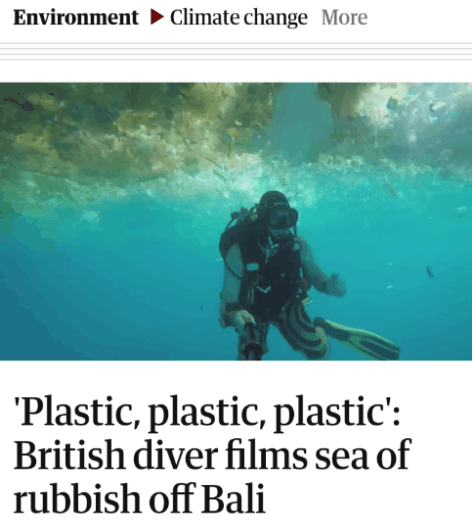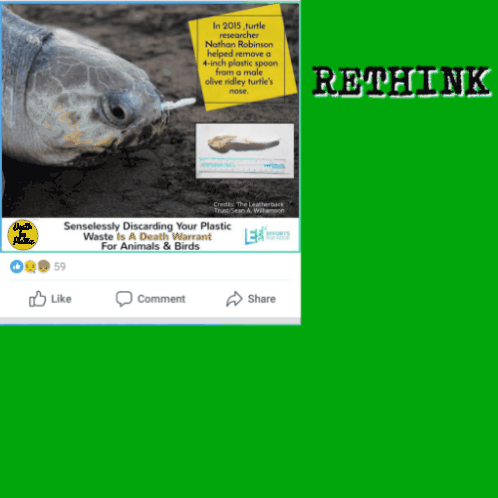 WE DO NOT INHERIT THE EARTH FROM OUR ANCESTORS, WE BORROW IT FROM OUR CHILDREN
🌏🌎🌍

😱IT IS IMPORTANT TO VOTE FOR WITNESSES☝️
I recommend:
@steemgigs
@blocktrades
@precise
@cloh76.witness
@ausbitbank

SOME AWESOME BLOGGERS
You don't want to miss😉
@gems.and.cookies
@anomadsoul
@surpassinggoogle
@topkpop
@hiddenblade
@deveerei
@korinkrafting
@fukumineko
@sethlinson
@mattphilleo
@deemarshall

That's all folks!
XOXO 💋
@jacinta.sevilla