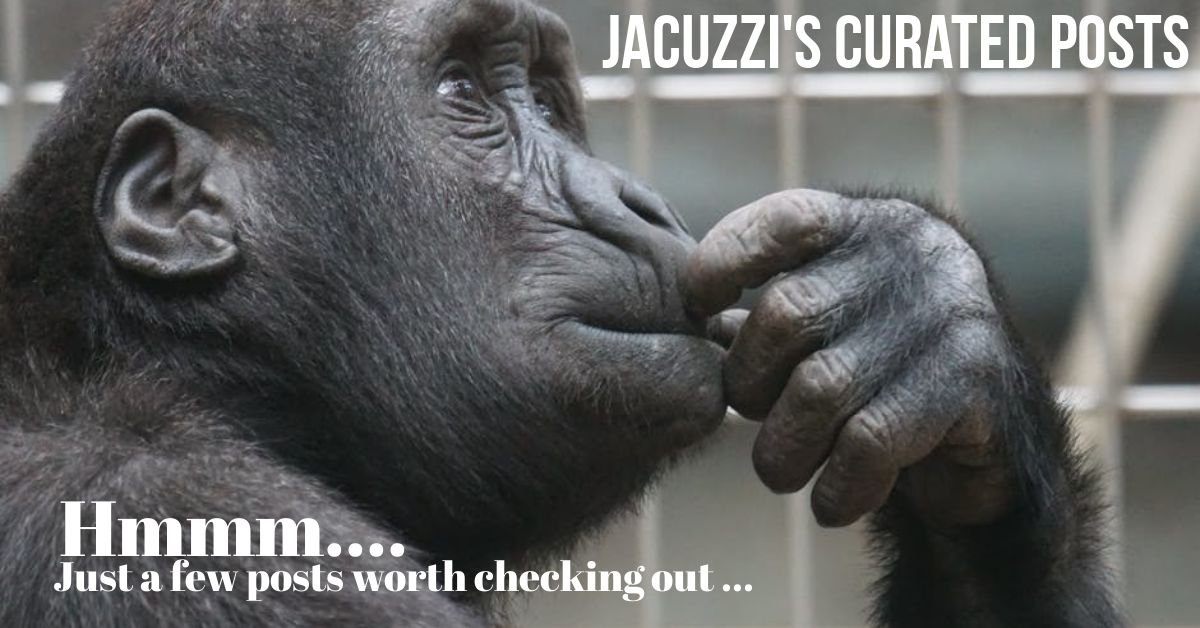 Jacuzzi's Curated Posts - Hmmm... A Few Worth Checking out ... Vol 5
---
As I keep gaining steam power I would like to start curating other posts that I find interesting. The goal is to help build exposure for others on the platform and grow our steemy ecosystem of amazing work.
I'm going to try to do this at least once or twice a week, find several posts from new(ish) steem members who have a Steem Power of 55 or lower, then do a Curation style post with their work in it. Enjoy~ :D
---
Post 1
---
Post 2
Title : Souls my silver string
Author : @adelja1
SP : 42
Link : https://steempeak.com/verse/@adelja1/souls-my-silver-string
Summary
" @adelja1 posts on steem it looks like once or twice a week. the posts feature a interesting image along with a nice poem. This particular post jumped out at me in my newsfeed. I always appreciate the blending of humans and instruments as we are instruments after all. @adelja1 keep making art and wring! Its Great! "
---
Thank you for stopping by.
Help spread the word by re-steeming this post and/or dropping a Up Like on it if.
See you again soon!
---

---