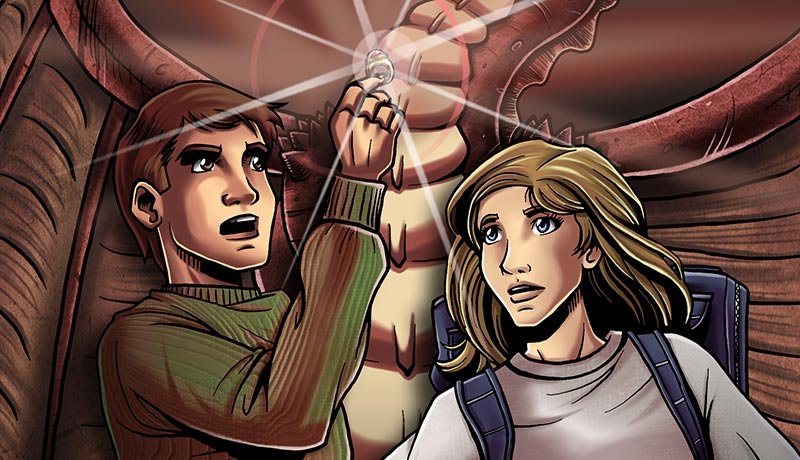 A few years before I would start work on the official adaptation of Raising Dragons into a graphic novel, I made a 1 to 1 illustration render of the original book cover as an opportunity to show what it could look like as a comic book. The style of the finished graphic novel would be very different in the end, but this was a useful proof-of-concept to show the publishing company of the Dragons in Our Midst series at the time.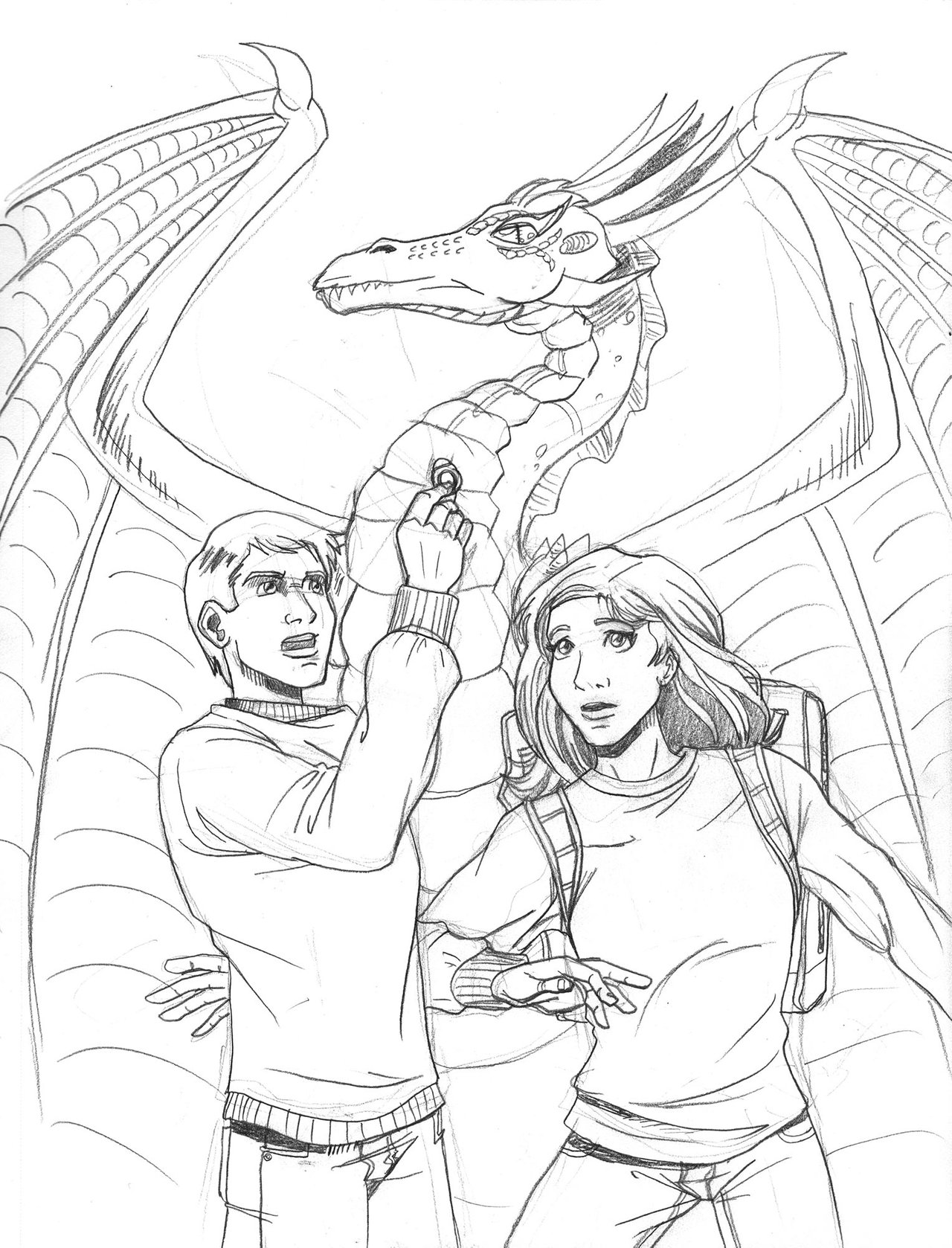 Using the book cover from the novel, it was easy to frame and compose a pencil drawing to match. Billy and Bonnie were painted realistically on the original cover, which is why their depiction in this version is less manga-inspired. I'll admit, when I first saw the cover it wasn't 100% clear to me that Billy was holding a ring. It could have been a really shiny coin and I would have been none the wiser.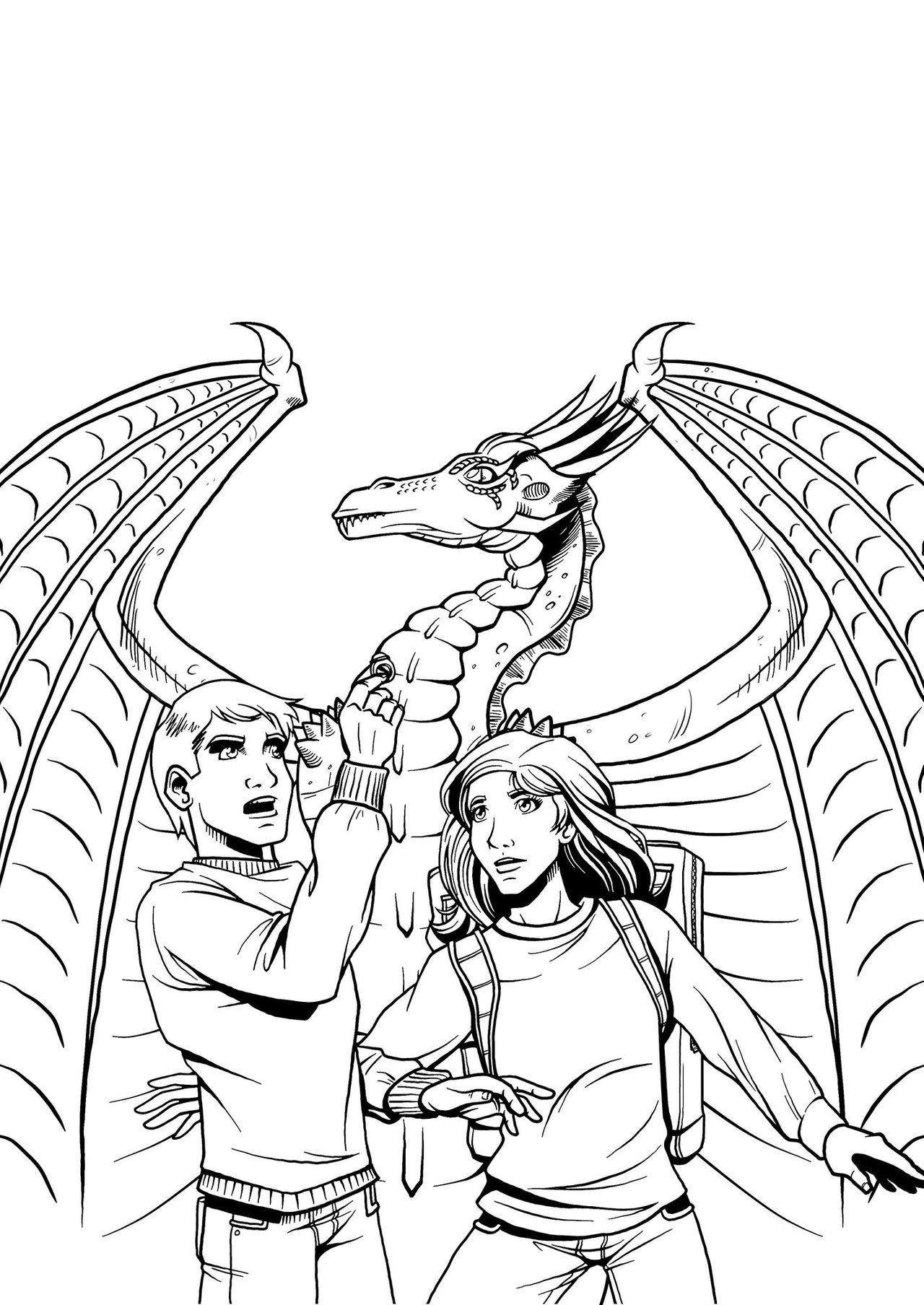 I was going with more of an American comic book style with this adaptation. That means having hard black shadow areas in the line art. I was also more generous in drawing a lot of wrinkles in their clothes, hair strands on Bonnie, and scales on the dragon, Clefspeare. The poses look a little stiff, but they are accurate to what was depicted on the original cover.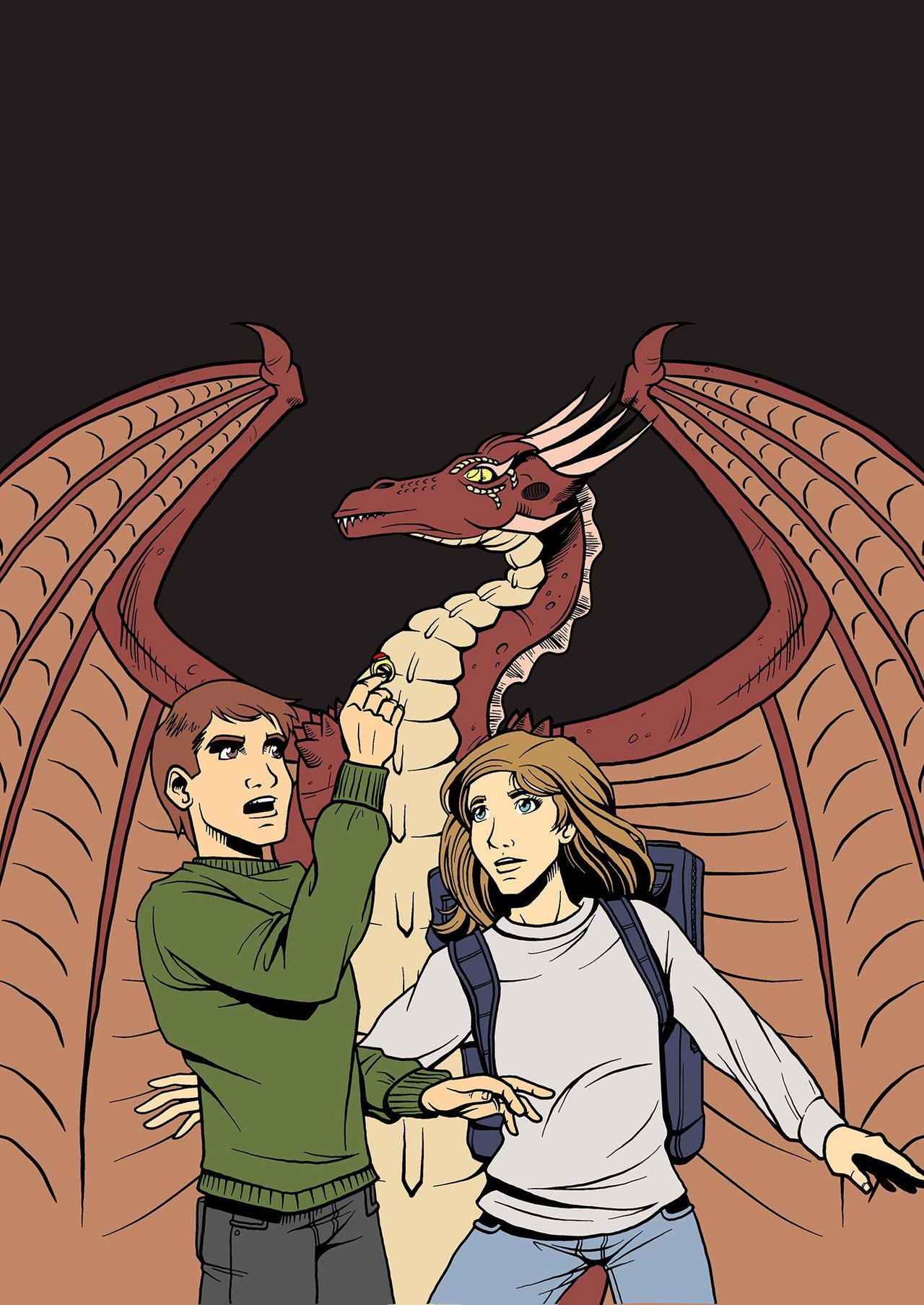 I'll be the first one to admit, I'm not very fond of drawing backpacks. The way the straps hug the shoulder and armpit always throws me off. During this time I was using Corel Painter Essentials and Adobe Photoshop back and forth to ink and color my illustrations. Nowadays, I prefer the all-in-one Clip Studio Paint.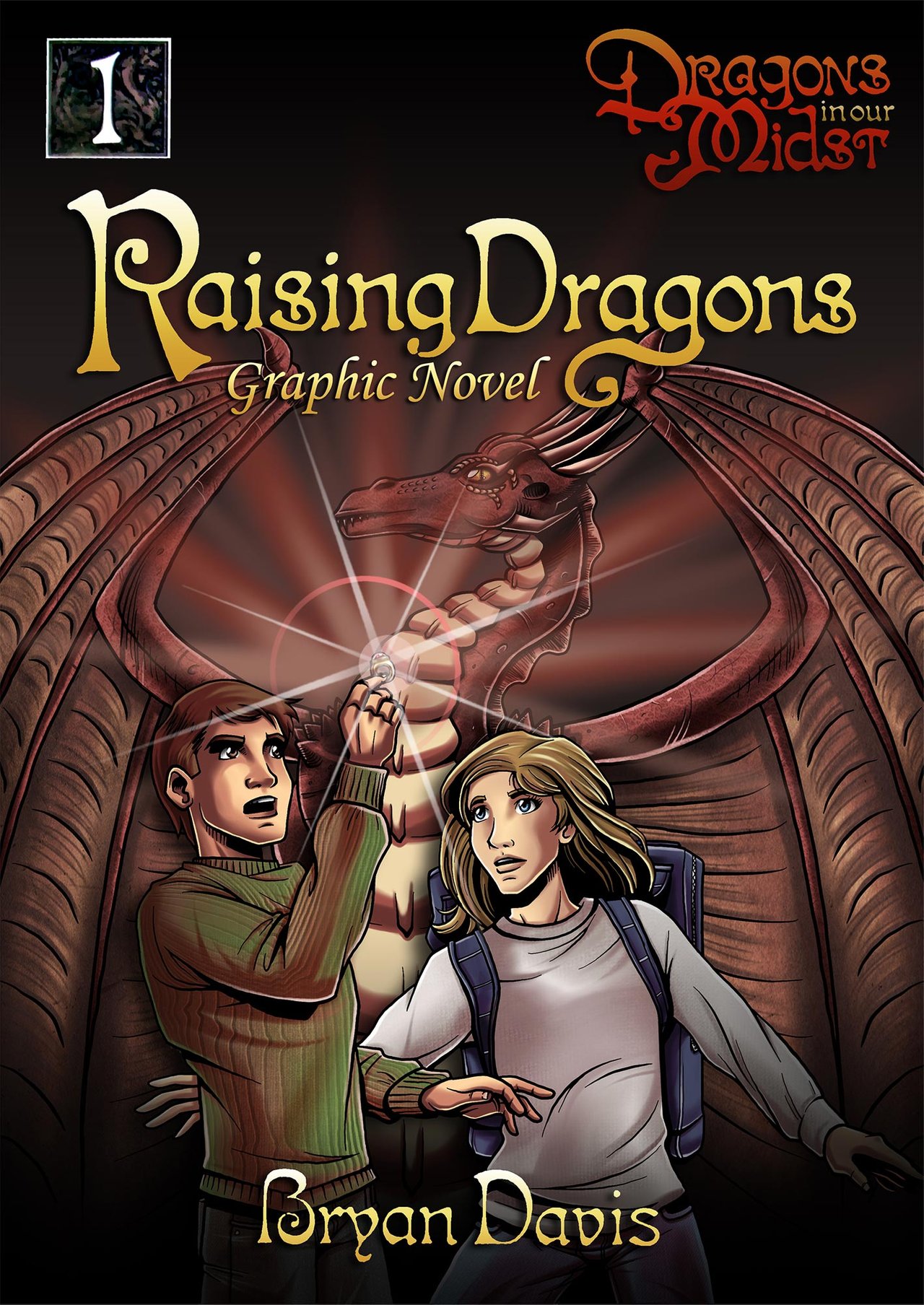 I added the title and author name to my artwork to really complete the look of the original book cover. Had I illustrated every panel on every page of the graphic novel with this level of detail, it would have taken me twice as long to finish the project. It's not uncommon for book covers to feature more detailed artwork than the content itself. I am more happy, however, with the newer designs for the characters as I was able to insert more of my style and interpretation.
Raising Dragons Graphic Novel was released in December of 2015 and is available for purchase on my website. Your patronage is really appreciated and helps me to keep making art like this and sharing it with everyone. Thank you very much!