I'm back with a bang! How are you Steemit fam? Today I will not only show you my latest painting and photos of progress, but I will also show you a timelapse how I created it while talking about my mindfulness practice!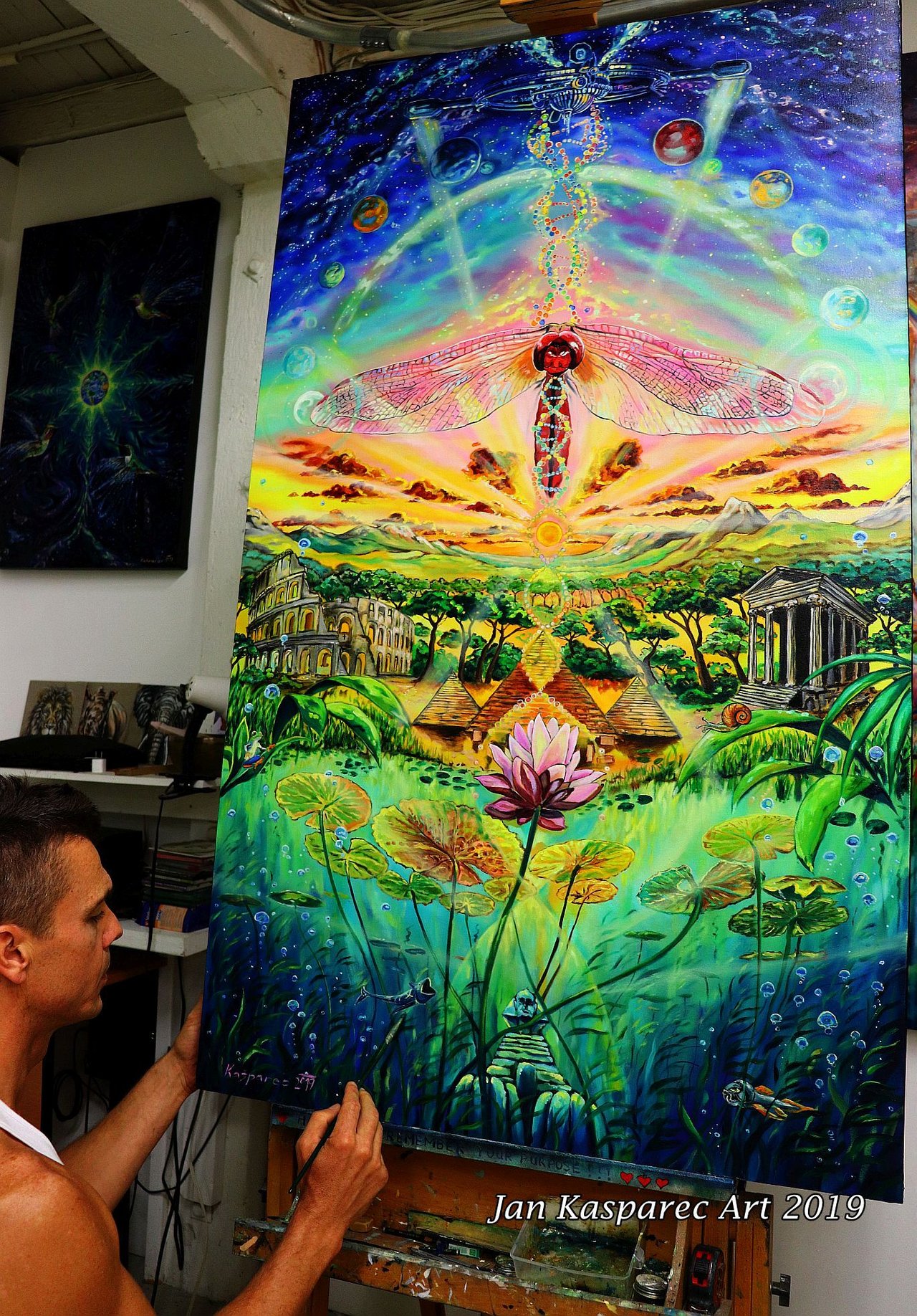 Two weeks ago my buddy Austin (who I met in Sovereign Man Academy of Simon Black in Lithuania this August) replied to my bi-weekly newsletter telling me how inspired he is by my work and that he'd love a commissioned painting from me on theme of Evolution. I was happy that he left me freedom to do whatever I felt like, that's exactly the type of clients I like the most. And I always do my best to exceed their expectations.
Speaking of newsletter, I think that if you like my art it might be a good idea to get your name on it. It's free, it only comes twice a month and it's filled with a dose of light and love that I hope to convey to this world not only through my brushes but also though my word and insights. I also offer juicy discounts exclusive to my subscribers. Not even mentioning that 1 free painting I will give out when I reach 1000 subscribers. Any cons being on it? You tell me :D
Next one is coming out tonight, so don't miss it. It will have two ridiculously discounted offers.
This being said, let's have a look how I created the "Evolution piece step by step" and then let's deep dive in the time-lapse video!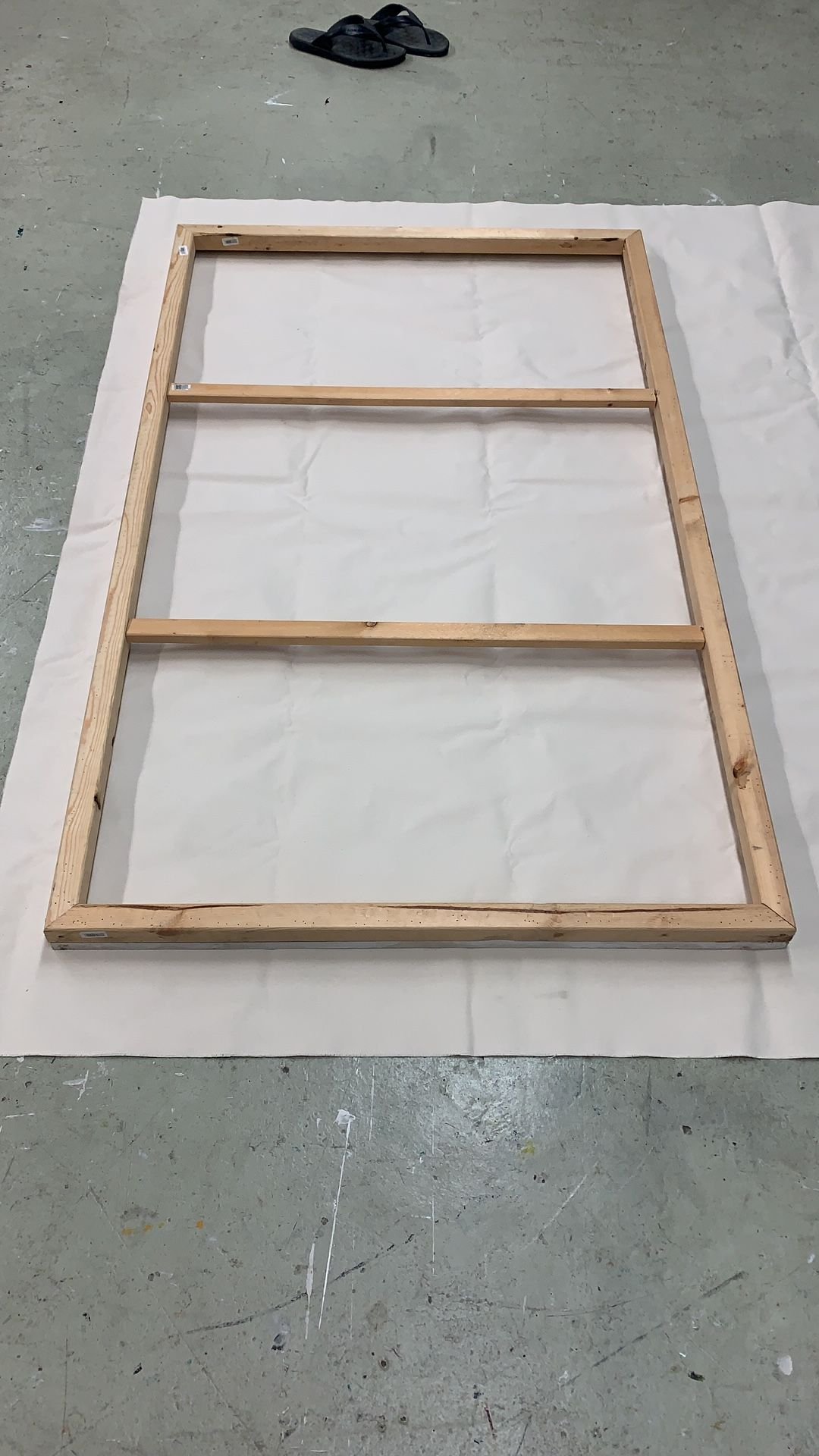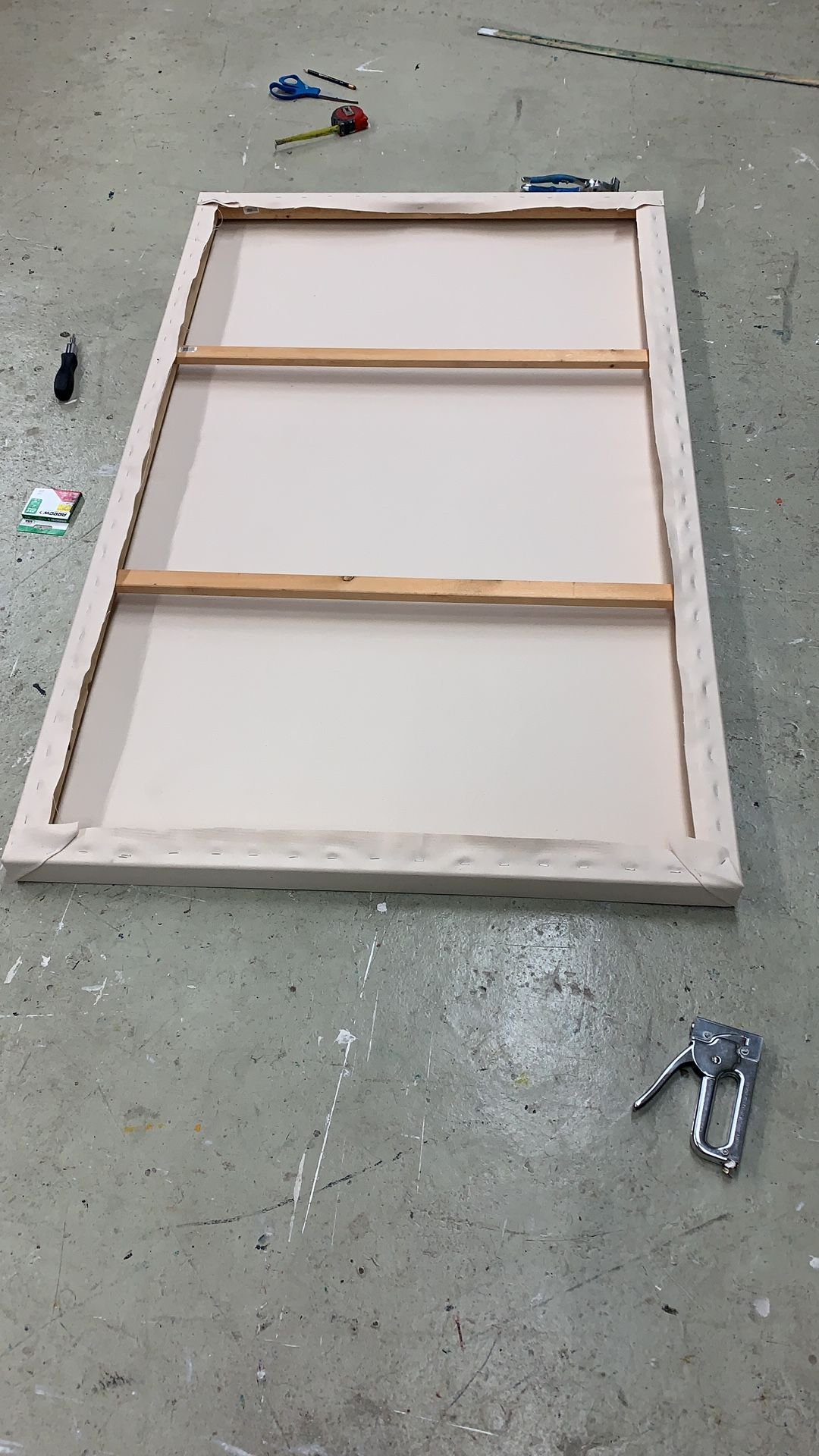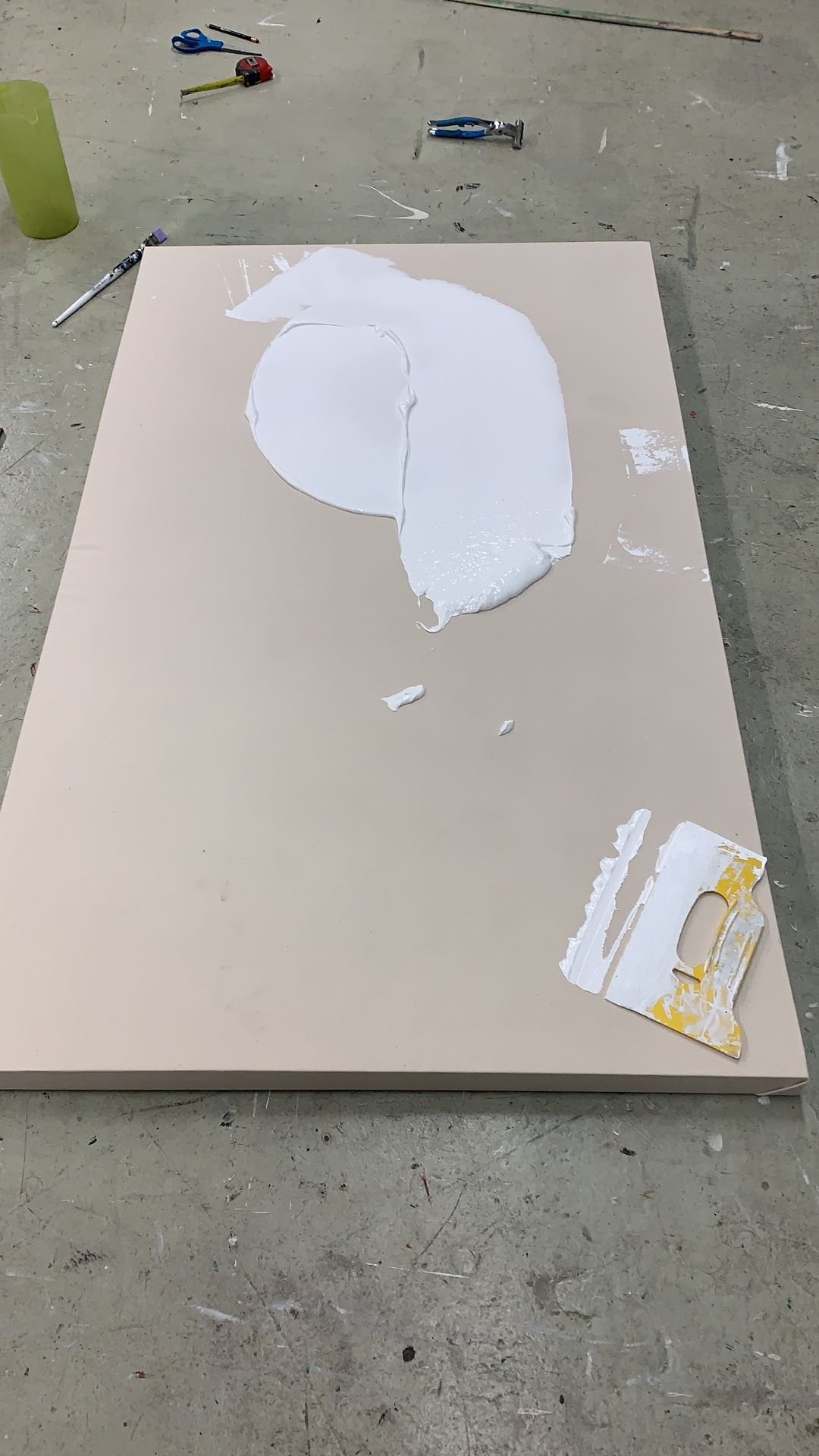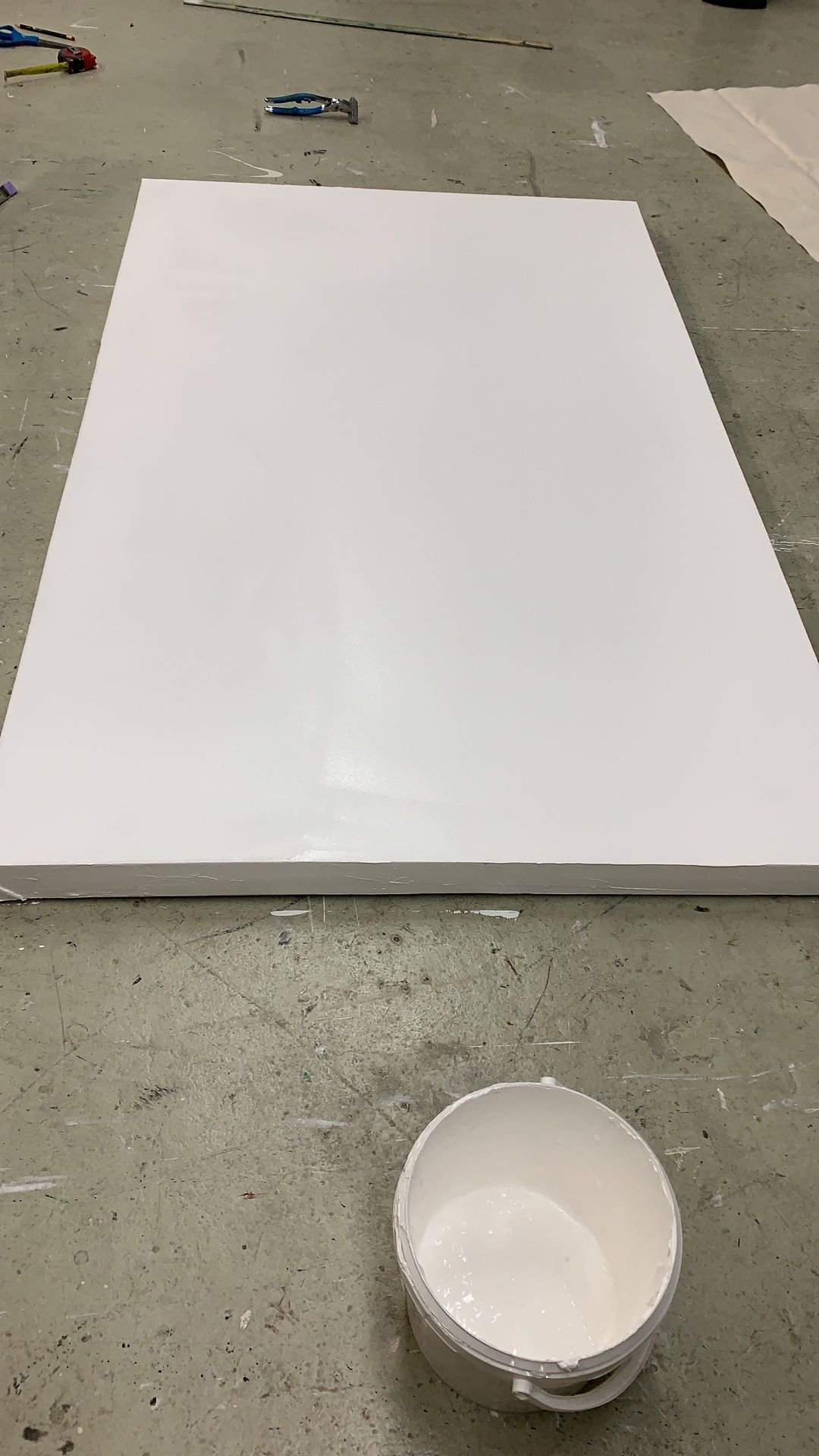 These 4 above pictures show how I cut , stretch and prime the canvas. I prepare my own materials as you can see, especially with large canvases, because the end product is MUCH higher quality than already prepared canvases sold in art stores (horrible canvas and gesso quality)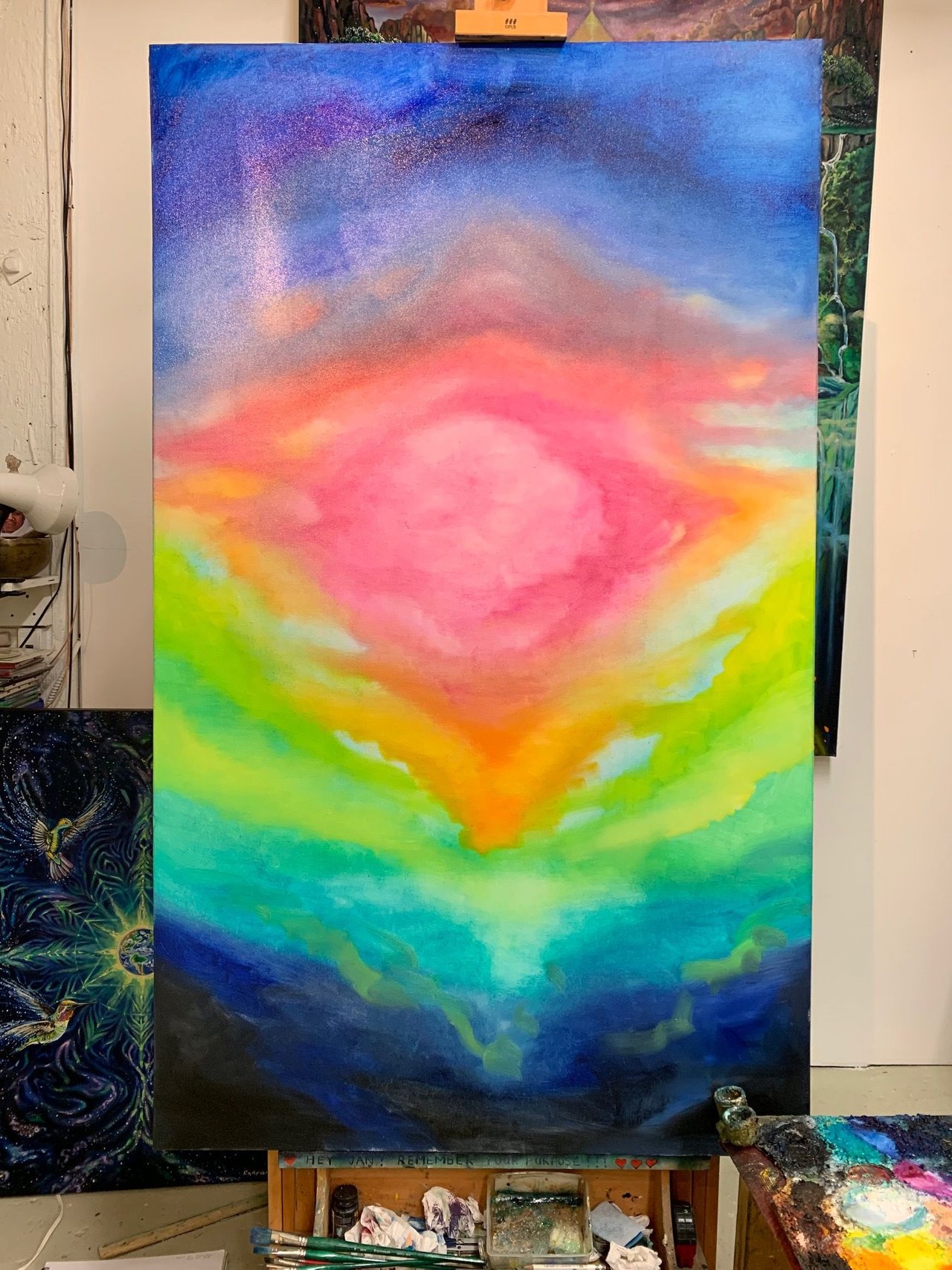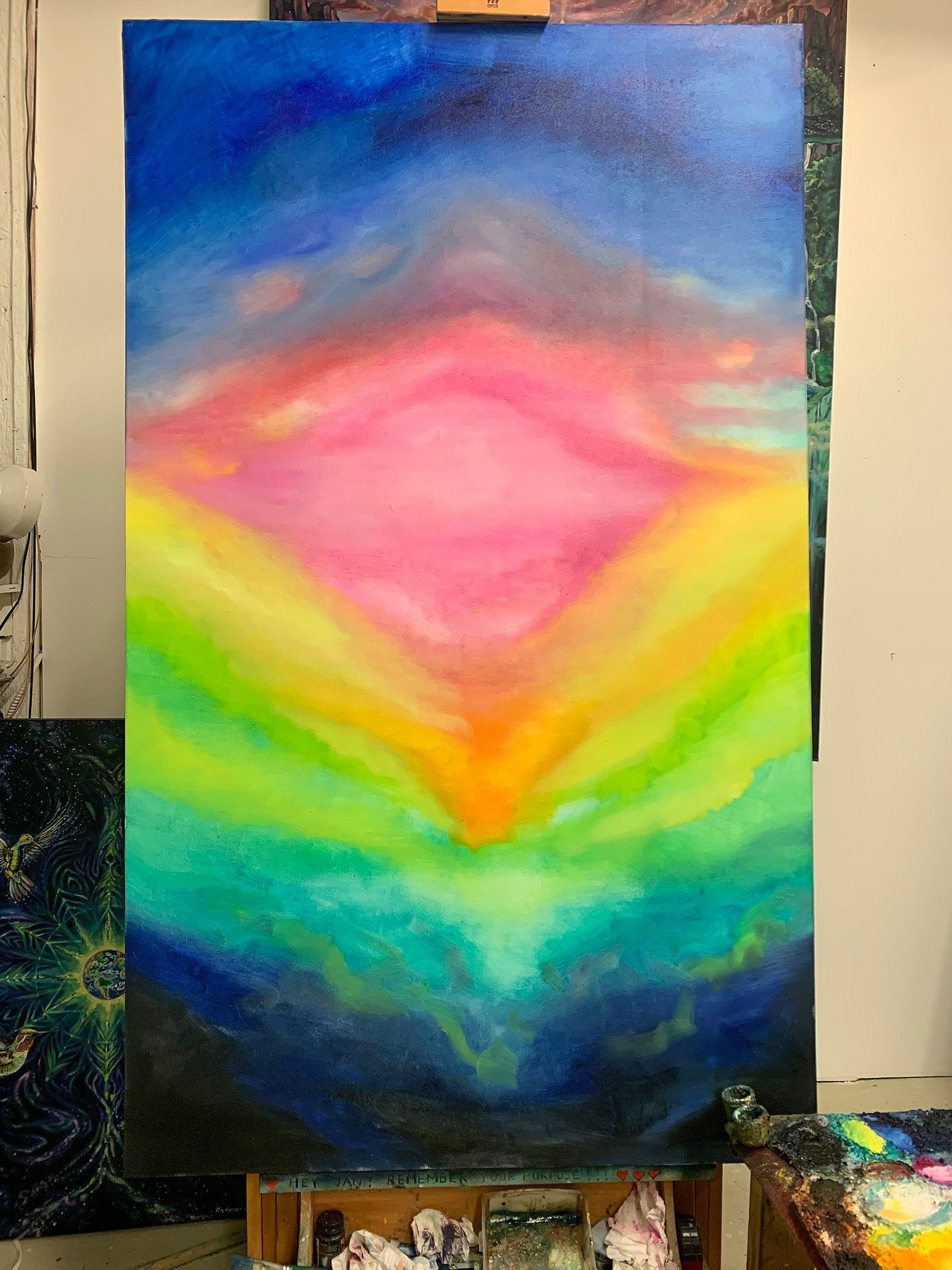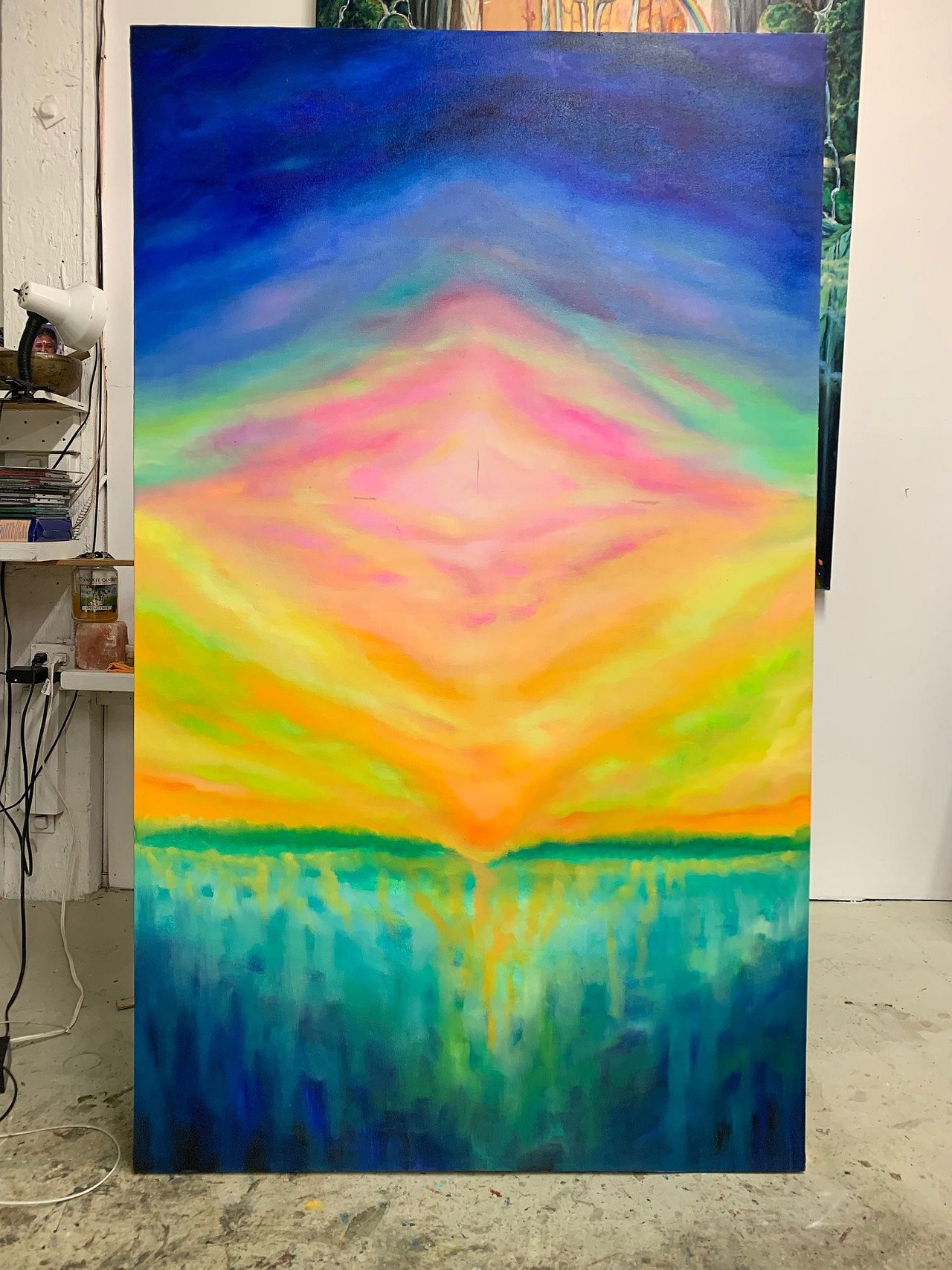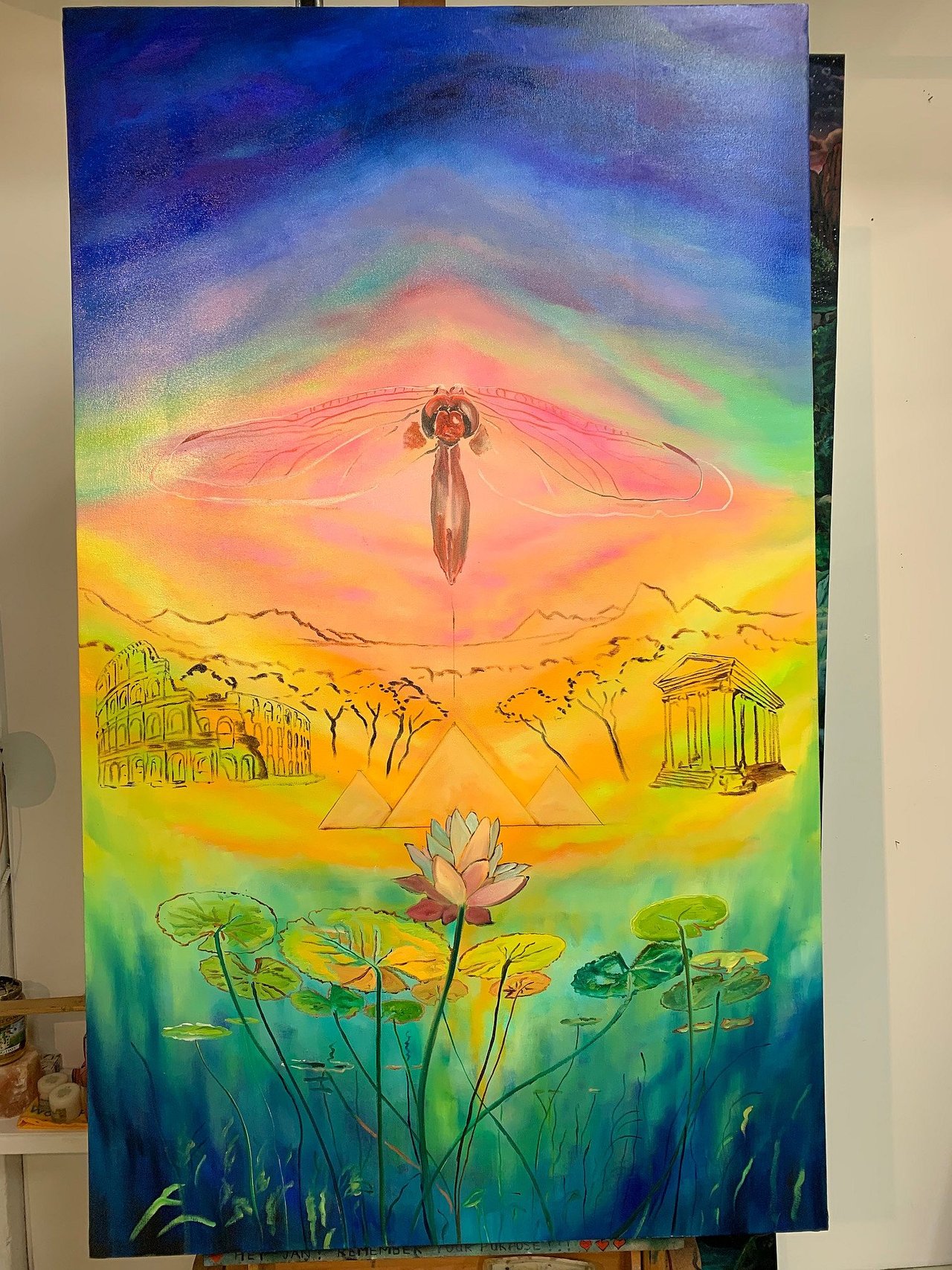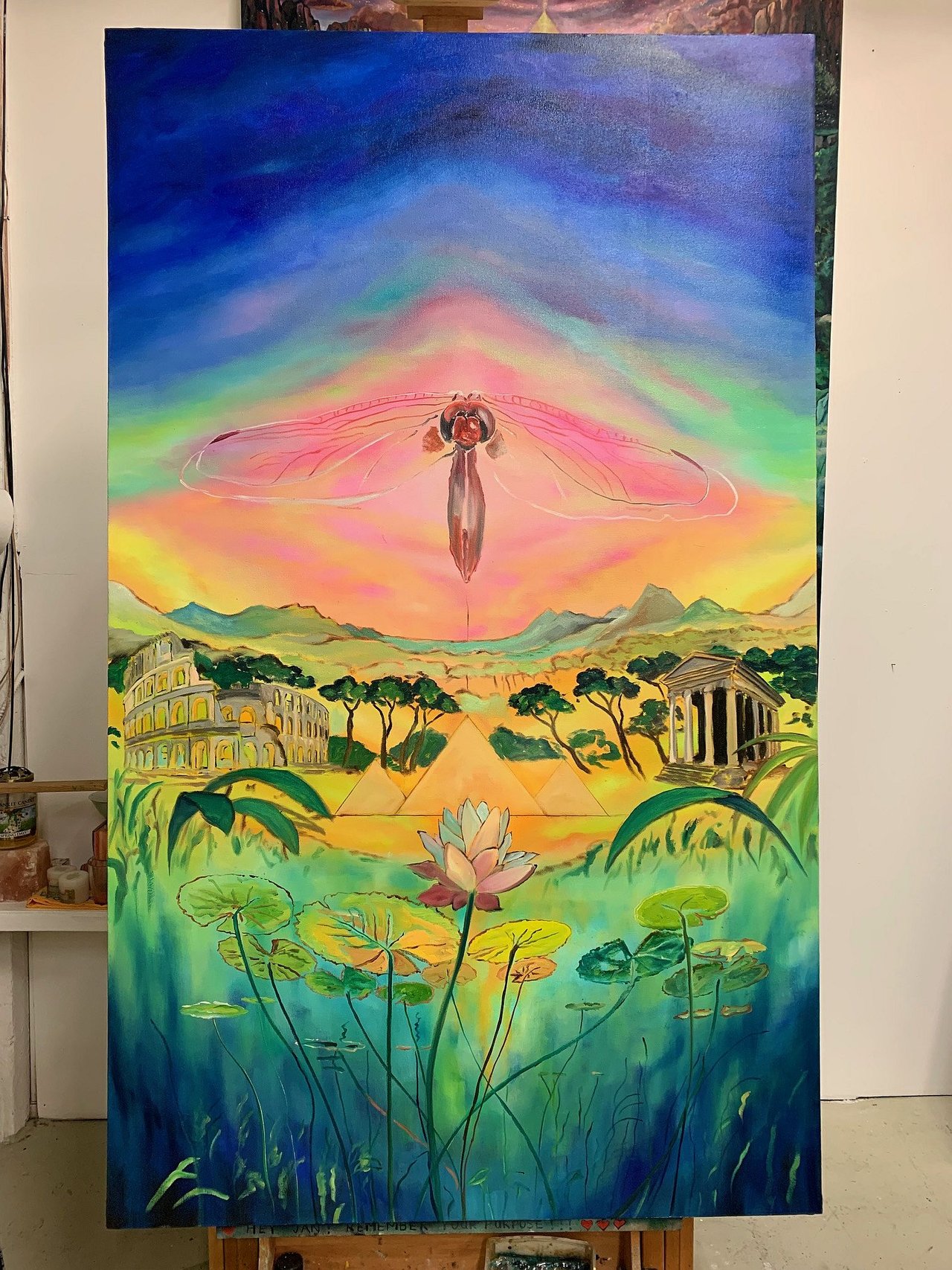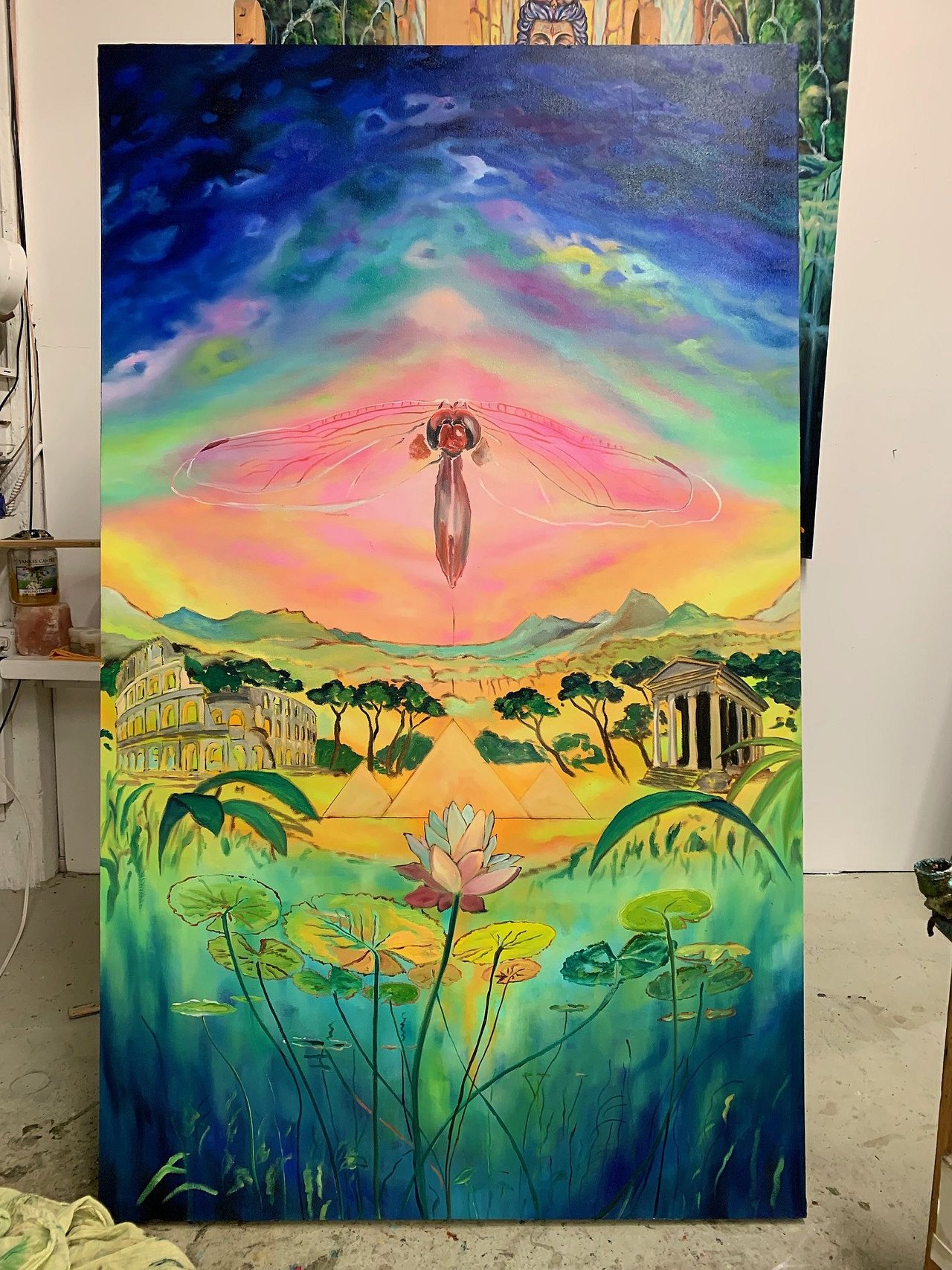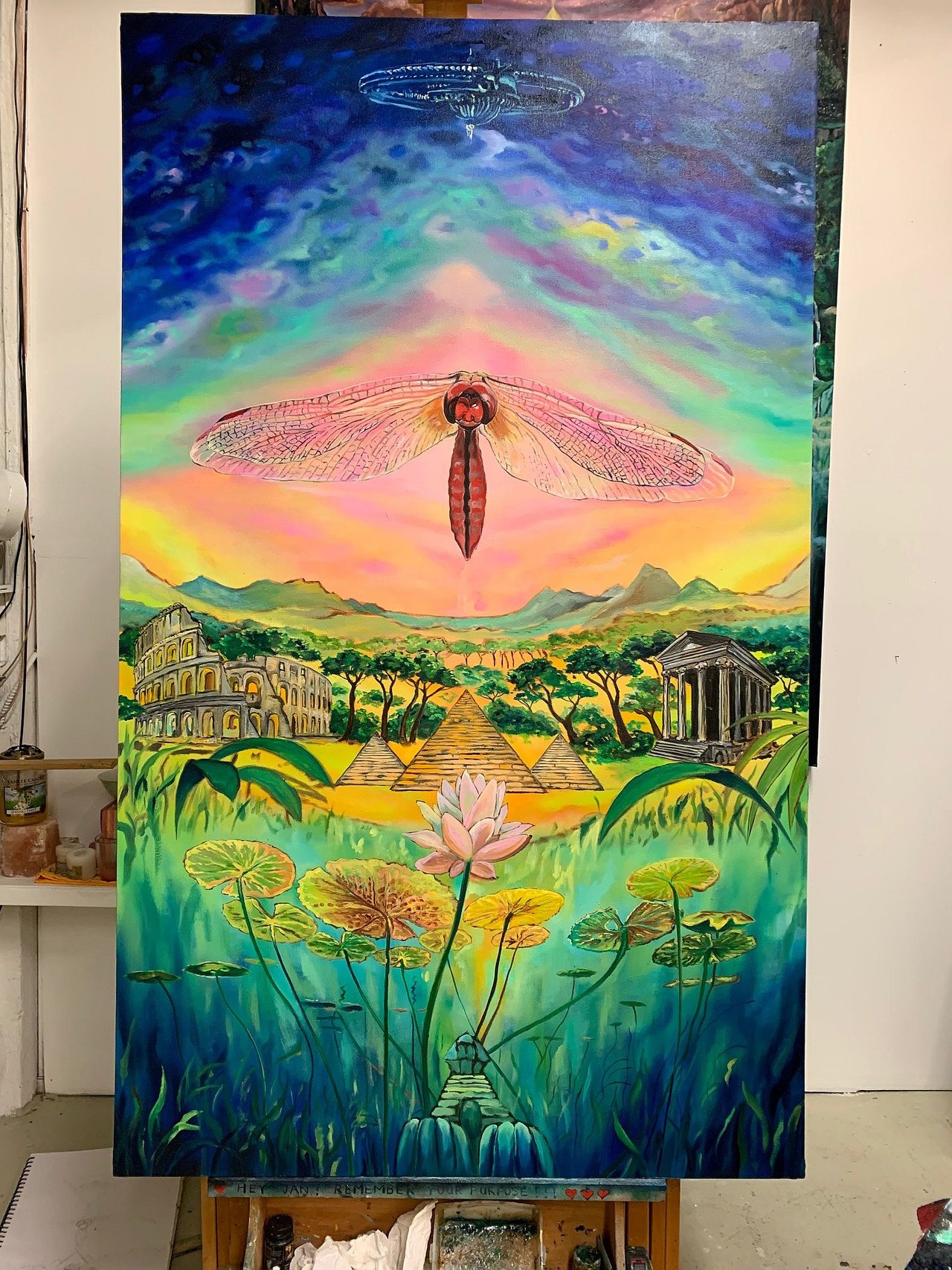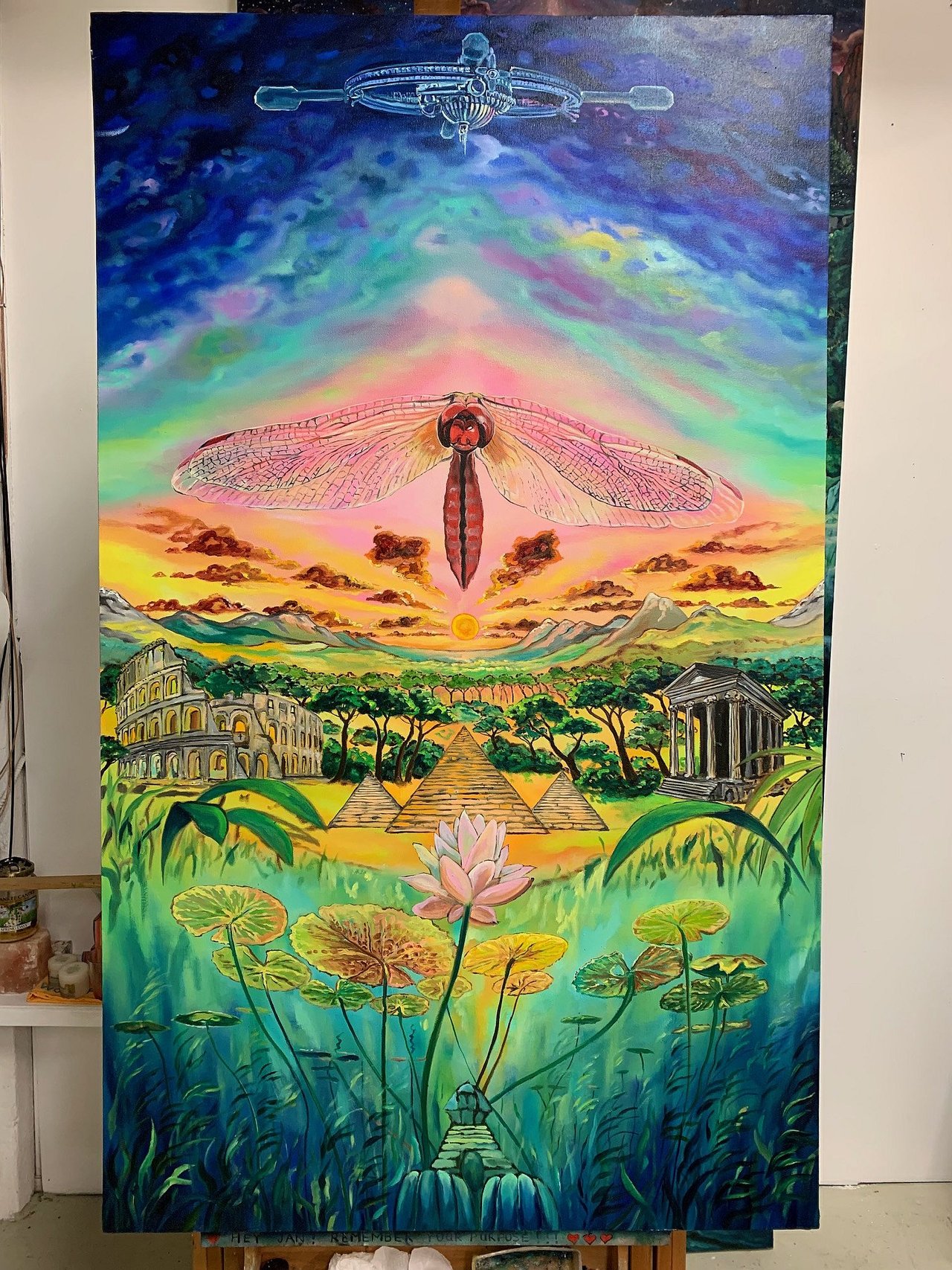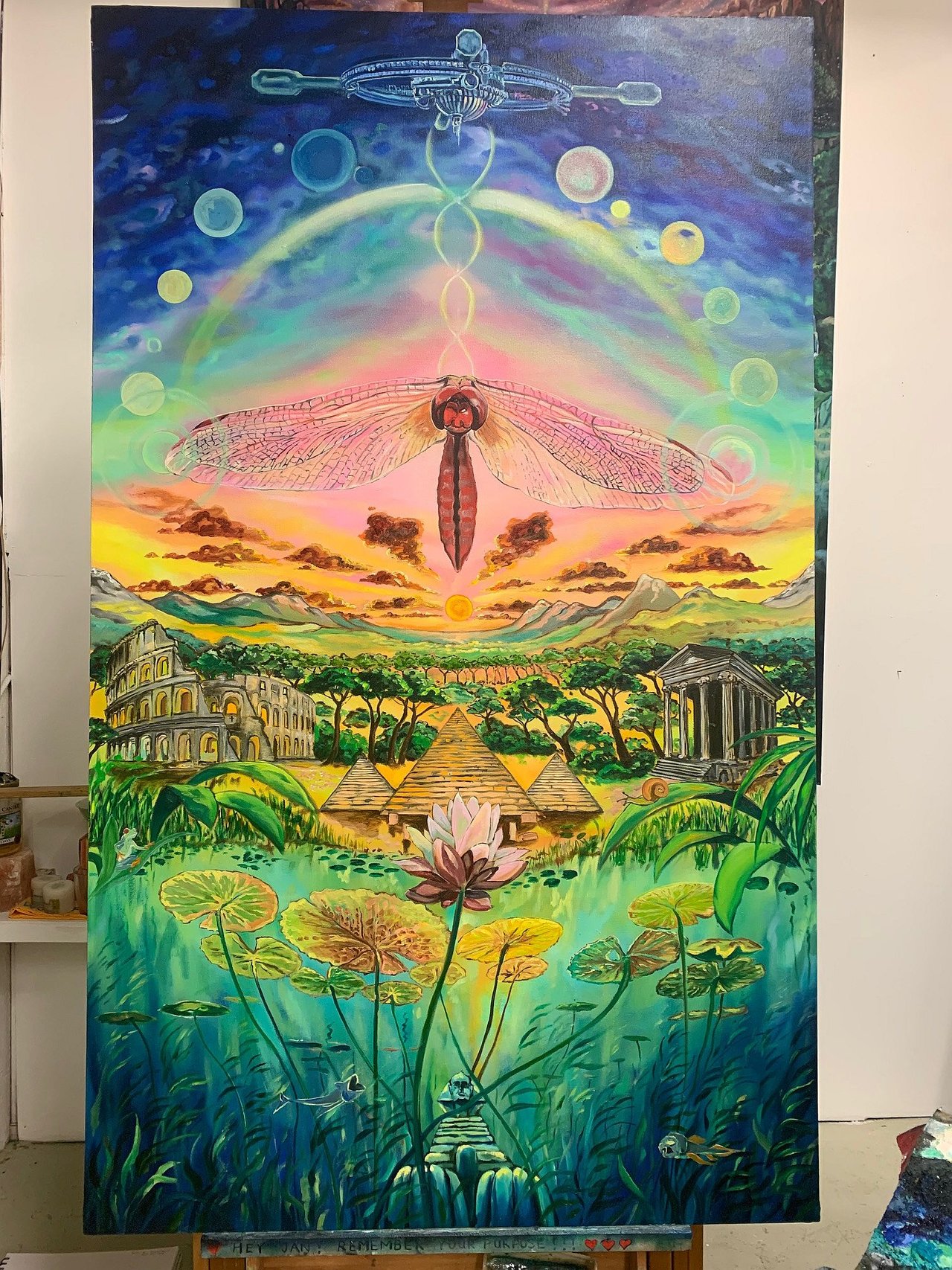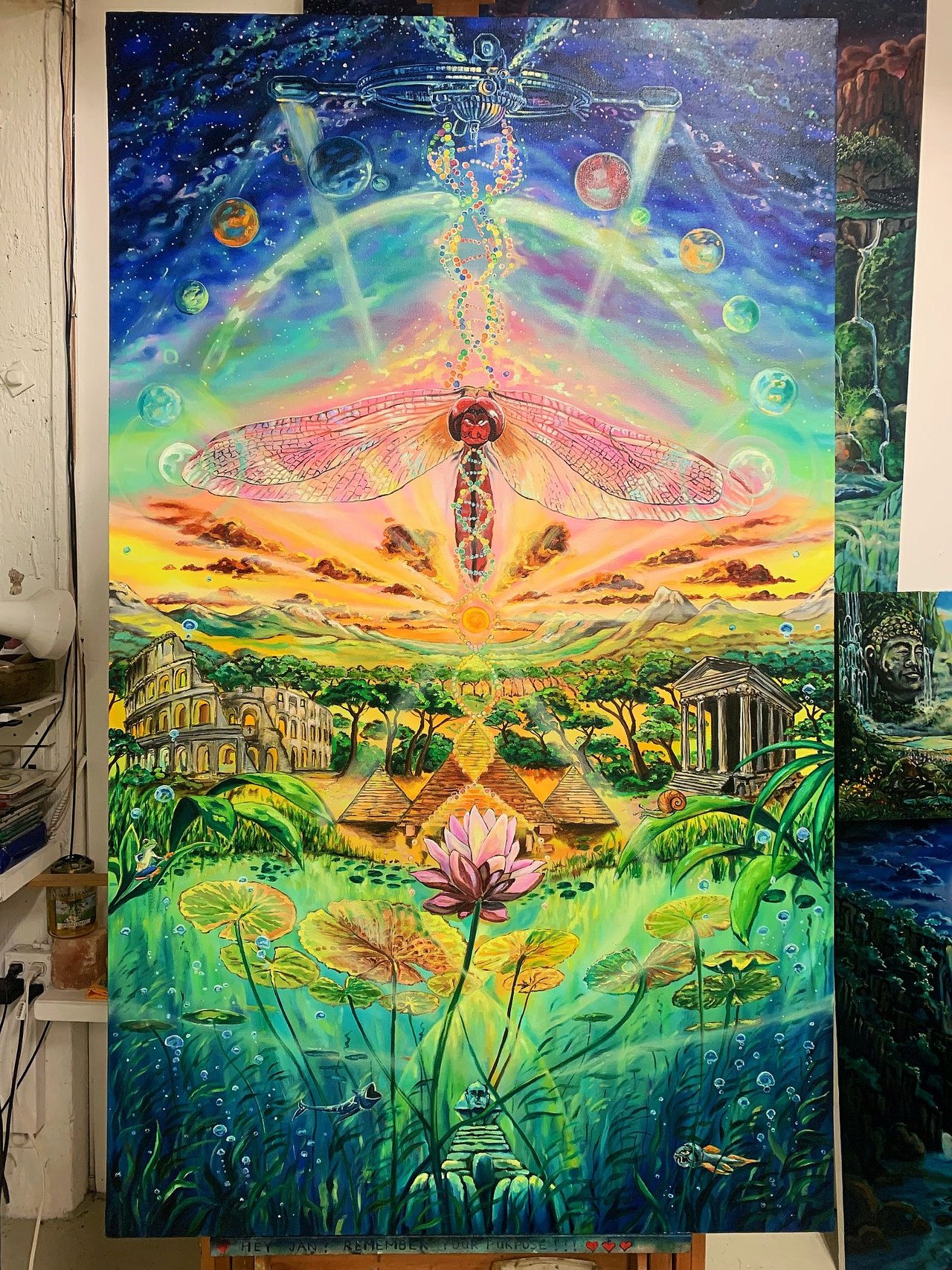 This is a simplified step by step painting process. And the final result here below. Dragonfly has a special significance in the animal world, it is a totem of transformation, for reasons that I mention in my timelapse video.
Final Result!
: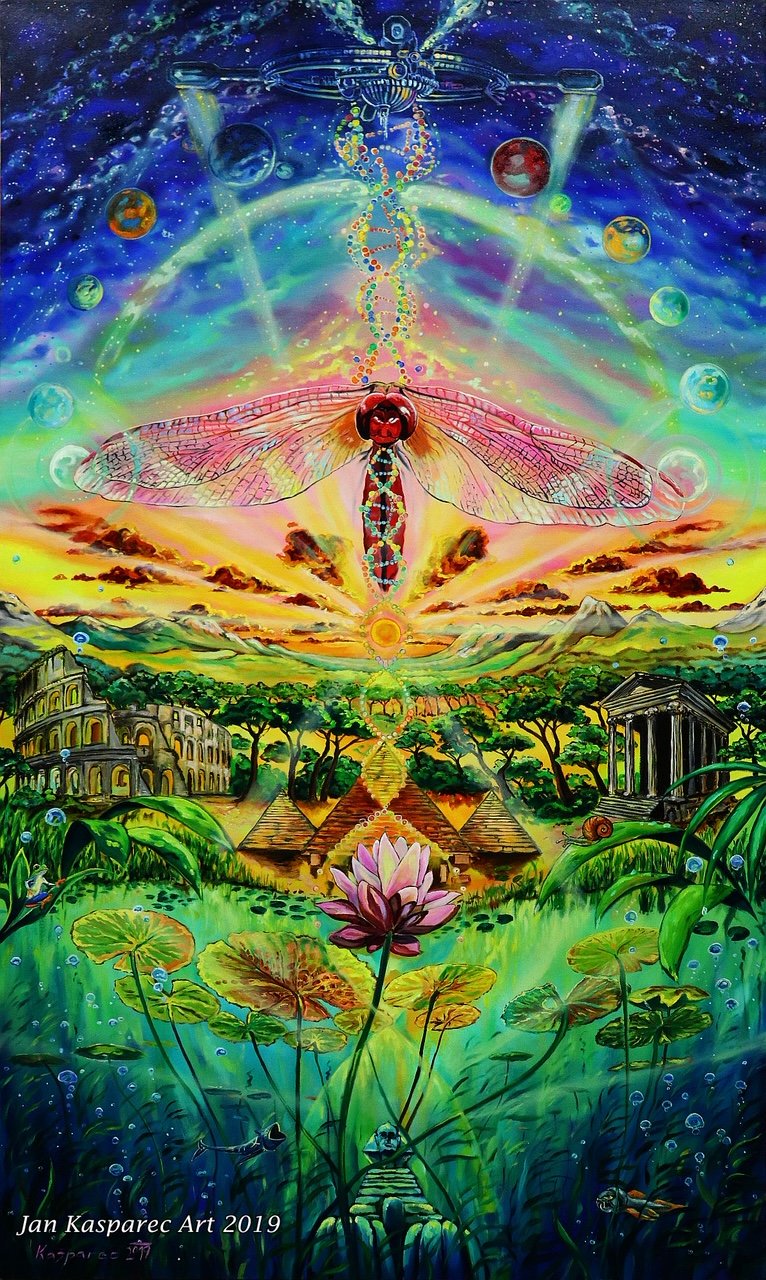 Now that we saw all this I can finally drop the link to the video where I not only show the whole process, but I also very openly share my journey of mindfulness, what it is to me, and how it continues to improve my life.
Disclaimer: this is a no BS straight honest talk including some "punching the clown" sections, that I hope will not only make you laugh, but also inspire you to make a good use of you E N E R G Y <3
I hope you like it, and if you do, don't be scared to give it a like and a subscribe to my YouTube channel (I know it's centralized shit but the message is nothing but anti-central power!)
I do one video of similar type (time-lapse plus consciousness talk) every two weeks.
Thank you kindly!!
Well, It's been a while since I posted here and it felt good. I hope I can reconnect with you my dear readers on the above mentioned channels and of course here on steemit! I'm gonna take my time to read and answer all your comments!
Much Blessings and Love to you all!
Peace,
Jan