Hi there! This time I want to show you a little piece of work made with blender: a 3D cartoon version of myself! Yes, when you're learning to draw or sculpt (digital or traditional), it is hard to find someone who agree to pose for you. So, you begin with self portraits. Didn't you? I began with box modeling. Here is the head's topology: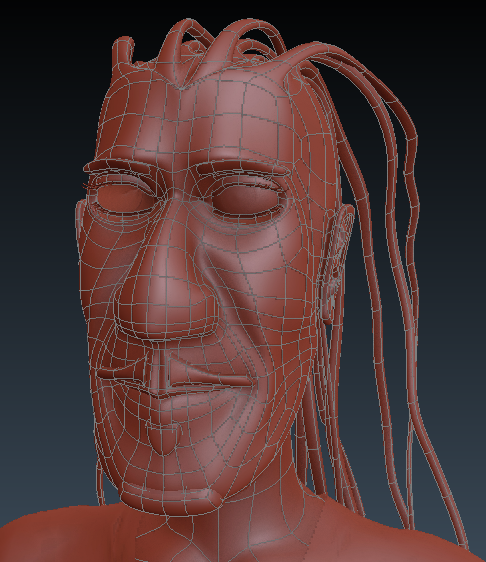 As you can see in the next image, the shape of my ears is poor. I'm not satisfied with that. Evidently, that's something I've to fix.
I used simple materials for the model and a couple of images as planes for the floor (and the wall in the final image). All of this with blender render.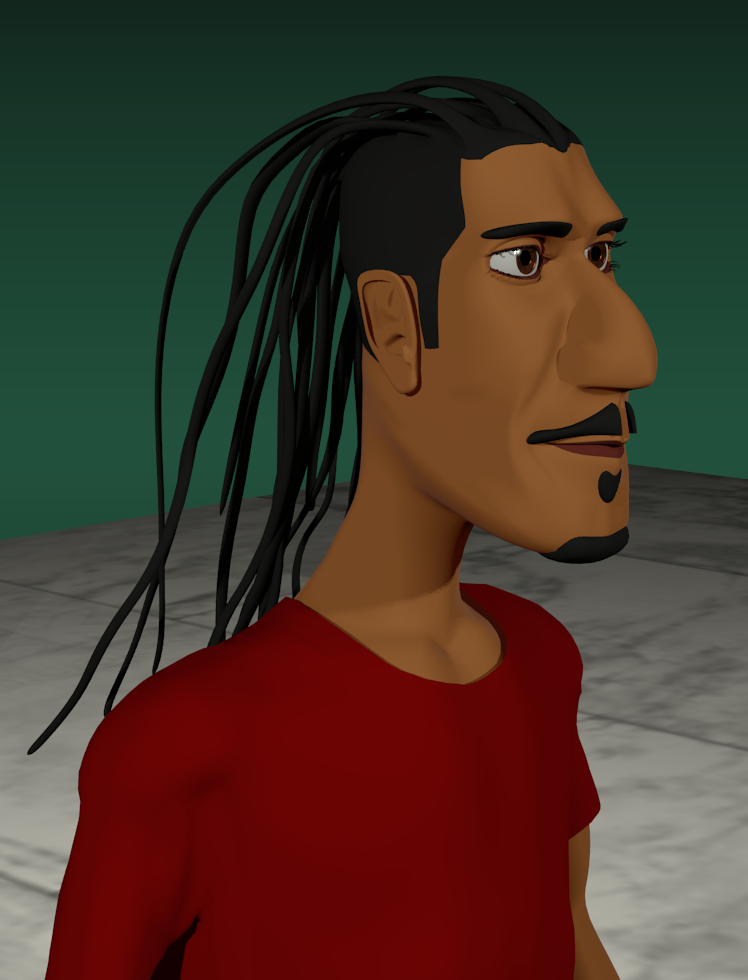 Now, full size! For the t-shirt, I used the clothes simulation modifier. I love that tool! By the way, have you seen those shoes before?
Yes! one of them is in this blog's banner image.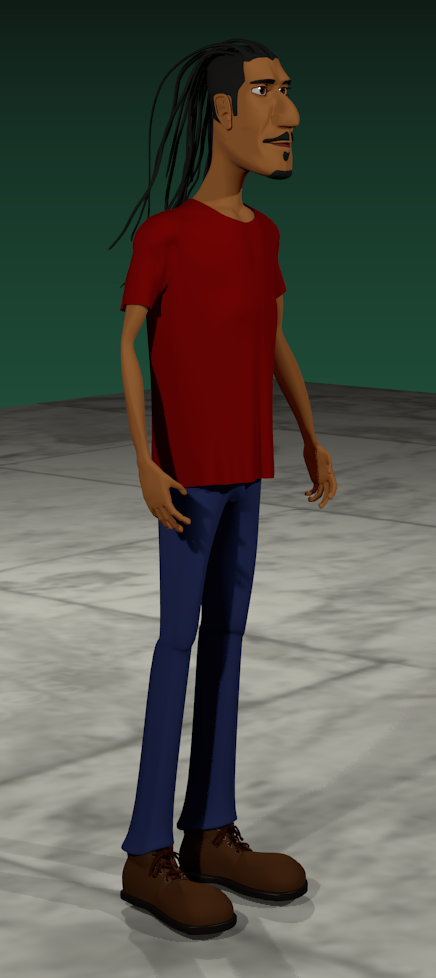 For the eyeballs, I used UV mapping and I painted the iris by hand with gimp. Of course, the images rendered by blender are bigger than these.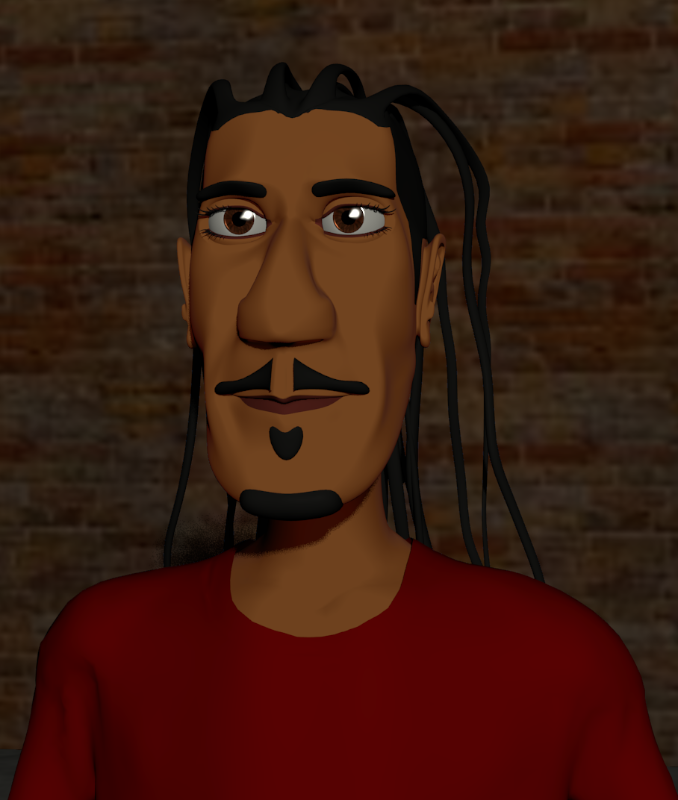 Finally, here you have the (almost) front side full body version. Don't hesitate in criticizing me. Every suggestion will be gratefully welcome!
See you!