I did some Photoshop work today while I was at the office. There was not much working coming in today so I decided to have some fun of my own.
I made up a "music album" by using an old photo that I had taken in my apartment. I added some grain to the photo to give it a bit of a distorted look. But after that, I knew I needed more.
What says rap like straight outta Compton?! The answer is nothing. So I added that, yet made it, of course, adjacent. Street tough but not that street tough.
I finished it off by adding hands that spell out the letter A, to imitate gang signs, if you will. It has a similar look to the logo for Run the Jewels, but this represented the "A" in adjacent.
Overall, a fun project that made me laugh. Here's the finished product: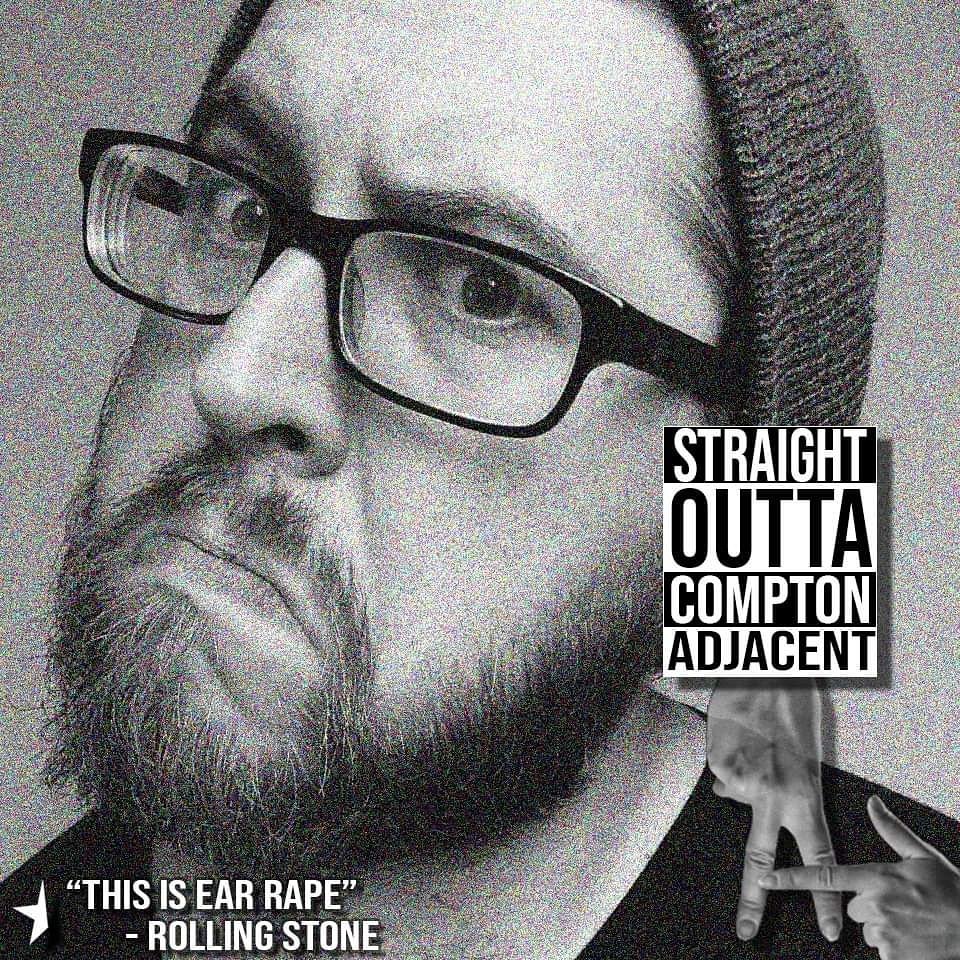 Don't look for this album in stores! It is, for goodness sakes, only a half-star rating!