Moar Cyborgs🤖😻!!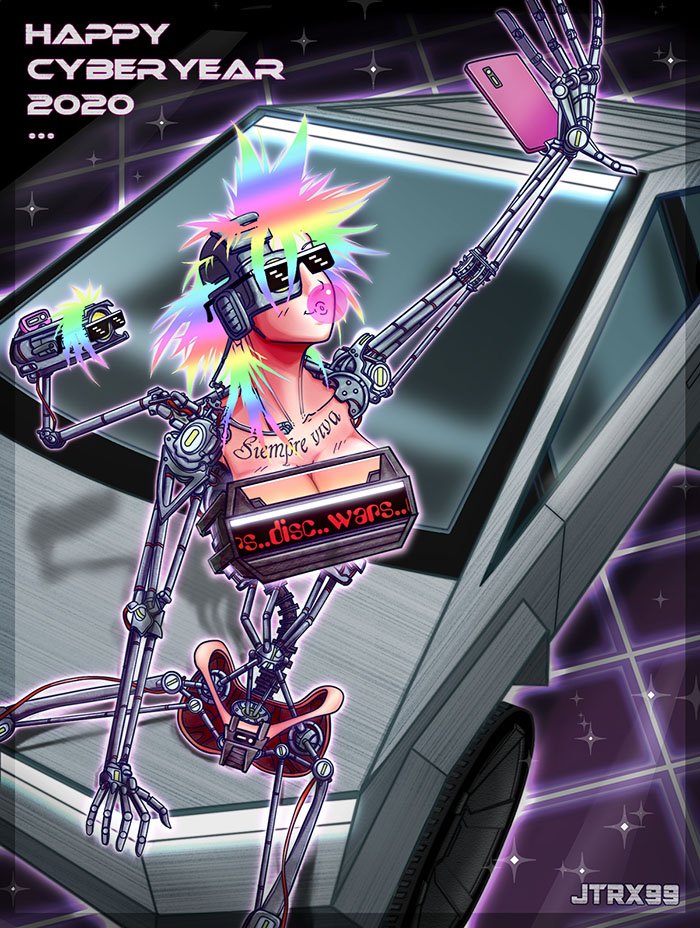 Happy CyberYear Everyones!!!

In this illustration, I took CyberMay and I send her back to an holographic 80s cyberspace, with a Cybertruck of course! Cyberpunk paradise! oh! and there's a Cylon too 🤣🤣🤣
So this is the result of spending so much time in drawing Cybergirls last year over the first part of my calendar -january/june- (nsfw):
january - febuary - march - april - may - june - I plan to draw the second part -july/december- later this year (probably).
Drawing process
I've spent 47h on Cyberyear, detailling the mechanical part took me a lot longer than I thought...
Space Cybertrucking
For the Cybertruck I used a 3D model to snap a reference image that I layout and render. You can find the [3d model here], created by hashikemu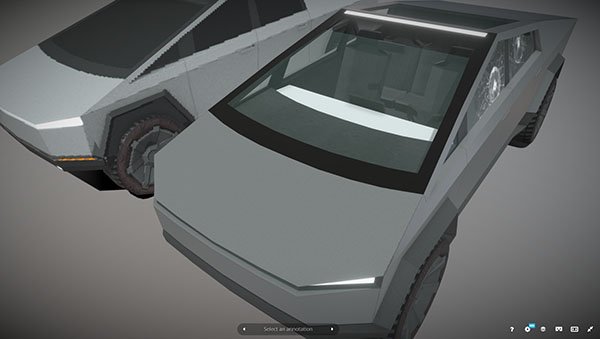 3D model reference




layout and rendering

In fact that was the easy part! this rendering is really basic as I only used one brushed texture on a gray color to obtain a stainless steel feel. For the lights this is a white form blurred and for the interior, a black seats for also blurred. And to finish you just lighten some areas to give a reflected lights impression, human eye is so easy to fool xD
CyberMay
the idea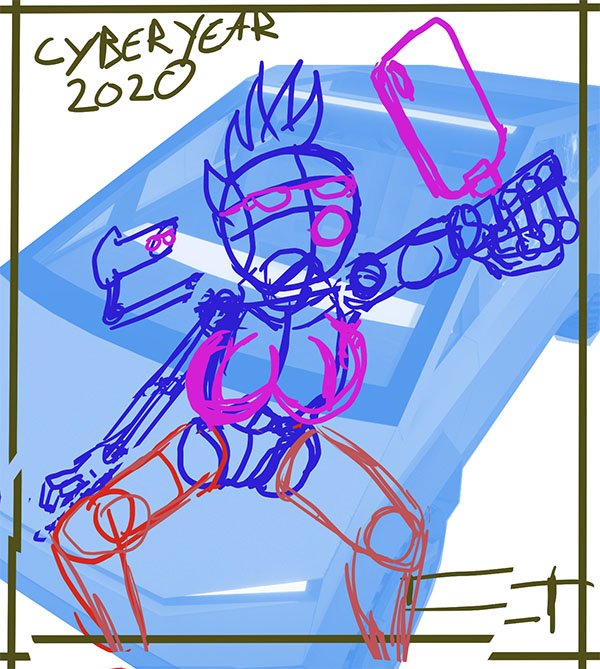 mmmmmmmm.... mmmmmmmm... oh yeah that a great idea!!

sketch


let's say she's a giant ok...

breaking arm
at this point the right arm felt ridiculous so I decided to break it


you break my arm!!

first draft
then I push a firt draft to get the idea of where I was going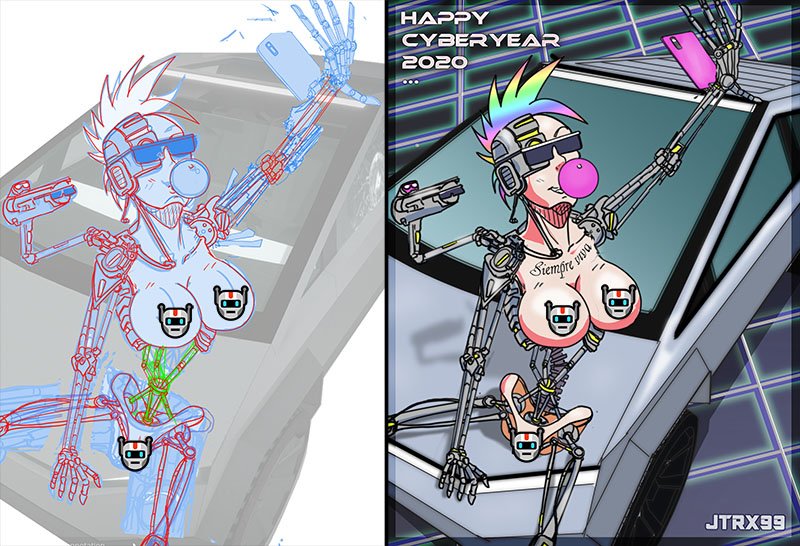 launching censor protocol🤖!!

second draft
now I have a guideline for the final vesrion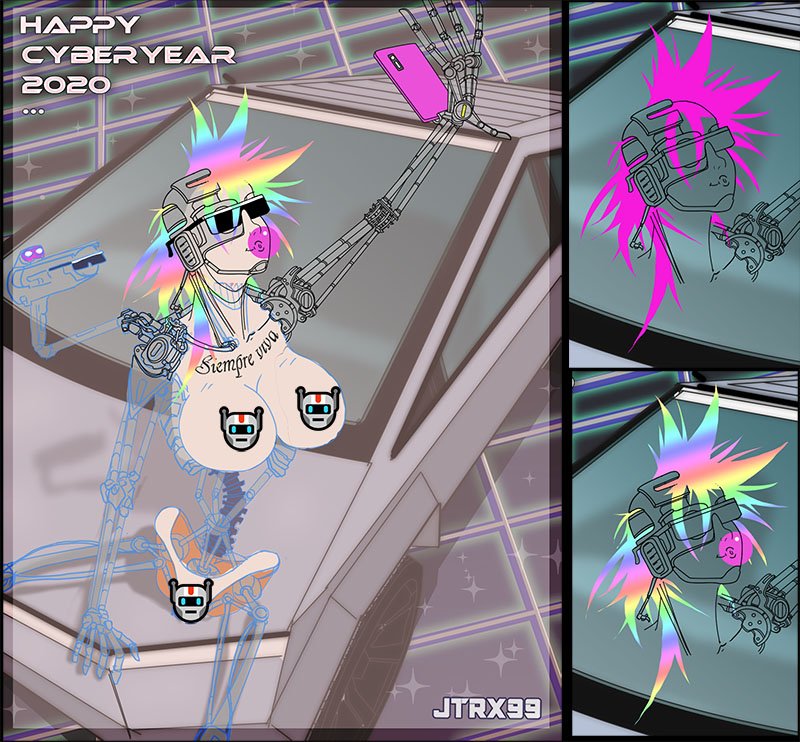 the hair are just a rainbow gradient🌈

linework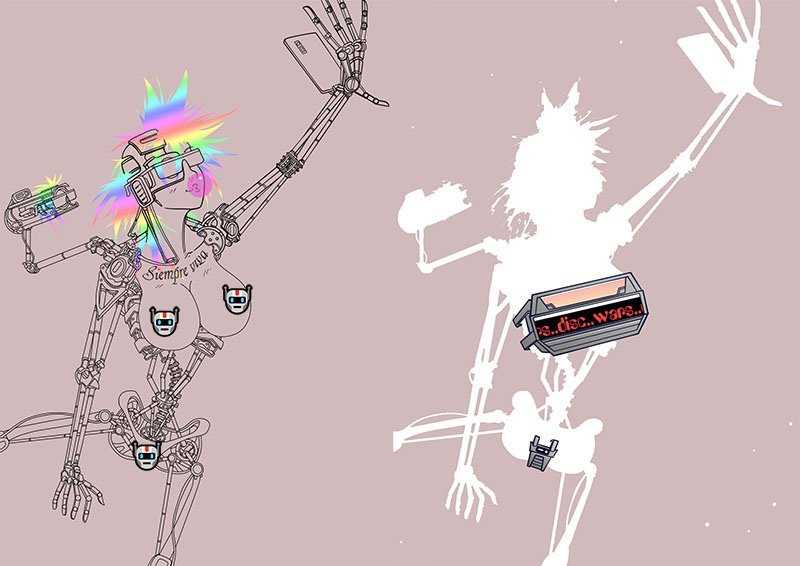 the linework and a Cylon 🥴🥴

color
the usual: flat/shadow/light/filters...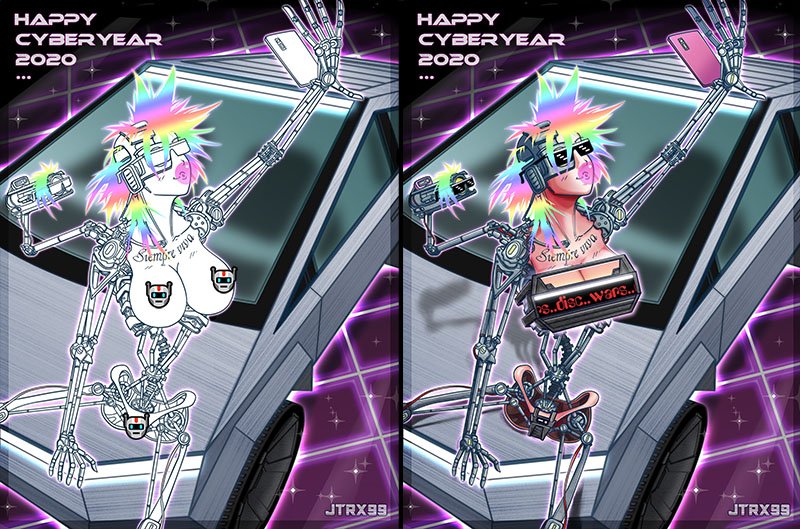 Fusion!!

--
Bonus
For those who came for the Cybertruck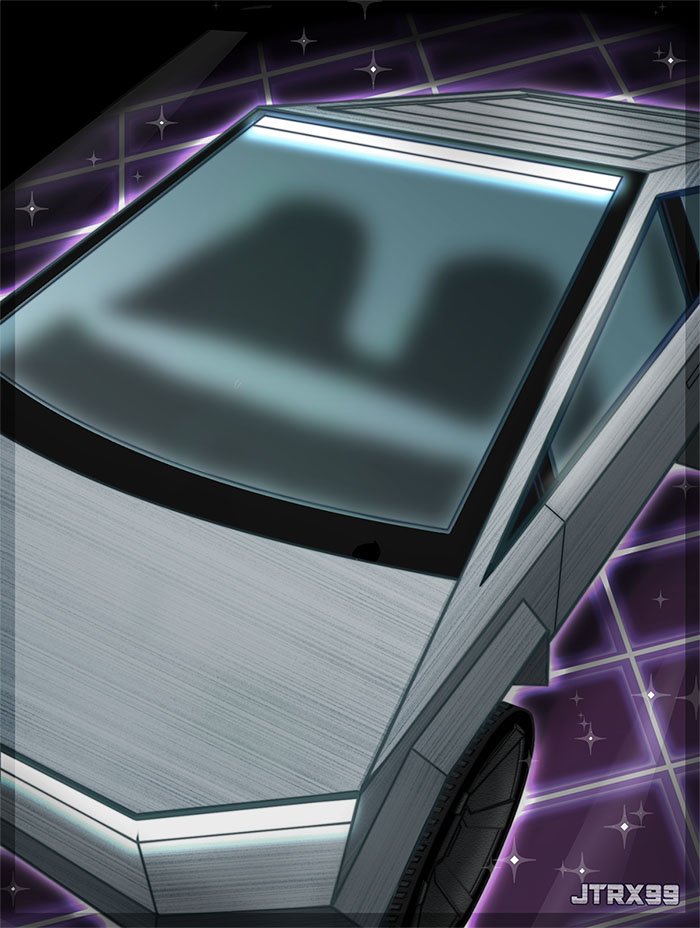 For those who came for the Cybergirl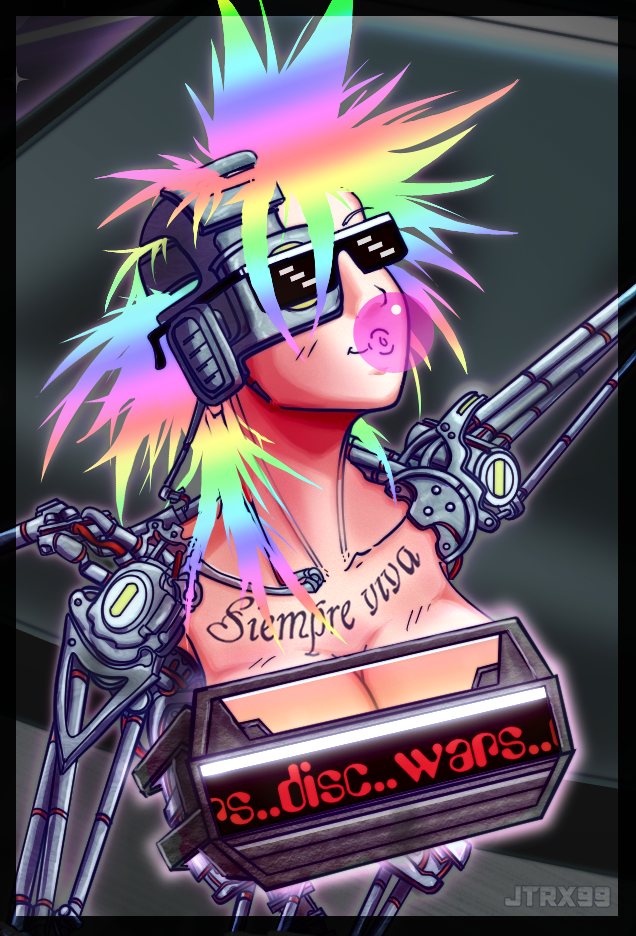 ---
DON'T ASK ME ASK GRINUK!
---
Hope you've enjoyed this drawing post!
And if you want to tip (I like Money!):
BTC - 35PmvhT8ubch11DFyDcikBQjajkdNpBEep
ETH - 0x83507A4d57C01a19449a51AADab8D1AB198562F5