Ok, I've said that I won't post my jtrx99 H-drawings here anymore but I can't resist to share my last illustration as I thinks that's my best work so far!! So brace yourself for the "FlowerBoy X37B Type-3" 🤣🤣🤣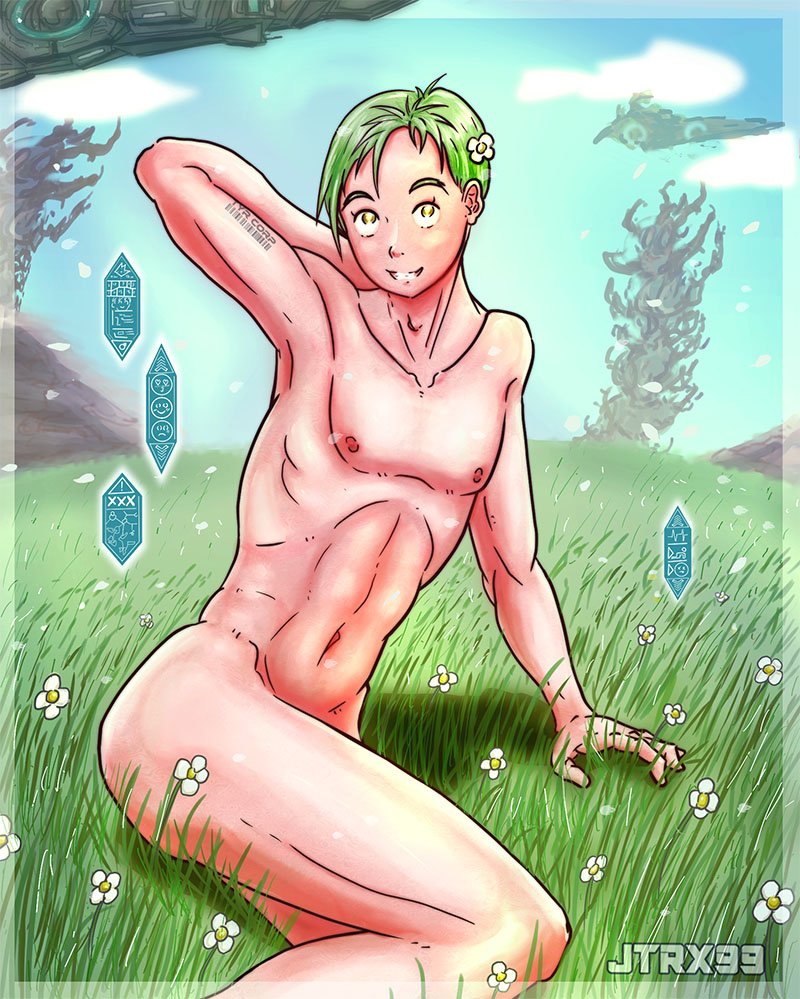 ZOOM you want to ZOOM
Drawing process
It all began with a random anatomic study as I try to progress in this field for my HammerJack Vampire comics project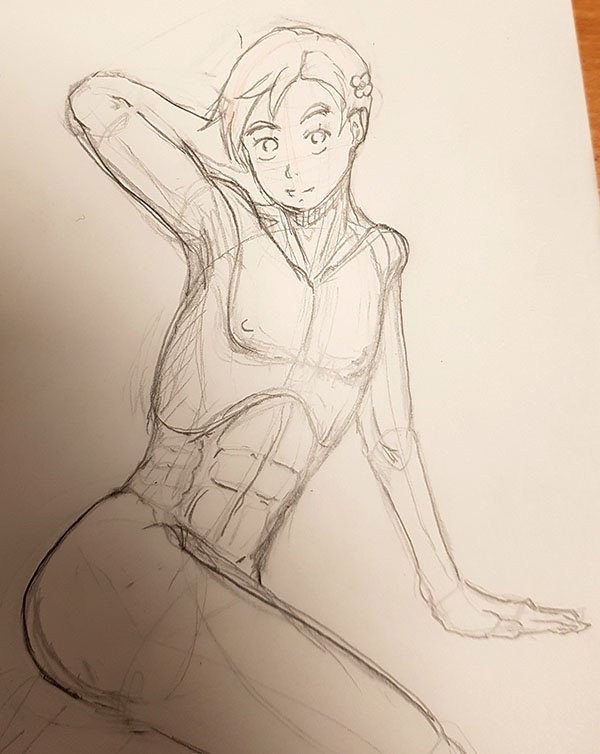 first pen and paper ✍️

I liked the facial expression and the flower so I've decided to make a draft for a CG version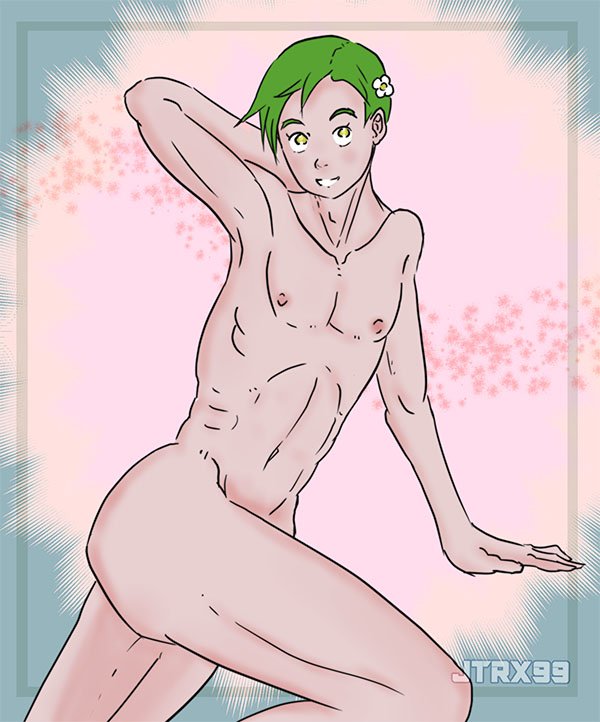 quick sketch version 🙊

Now that we know where to go, let's make serious lines and put flat colors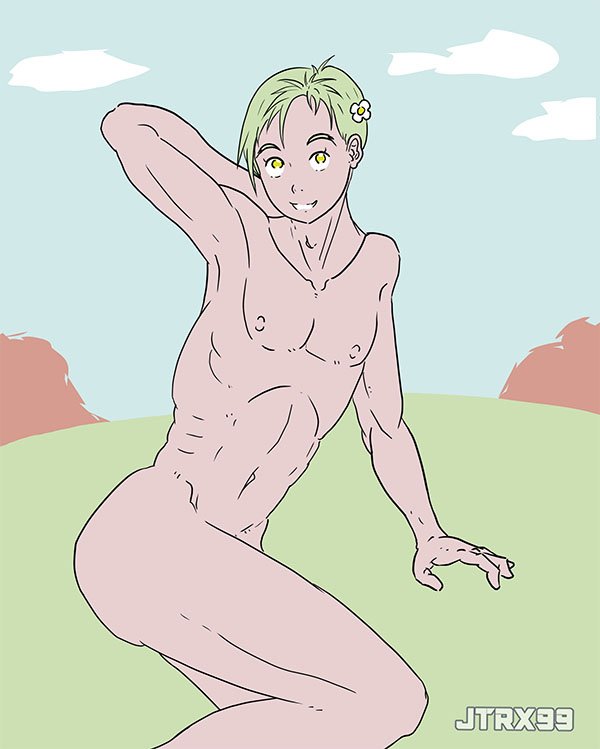 so clean!! 😳

Then I add a bit of background and worked on lines weight. A nice trick is to blur the lines a little to make them smooth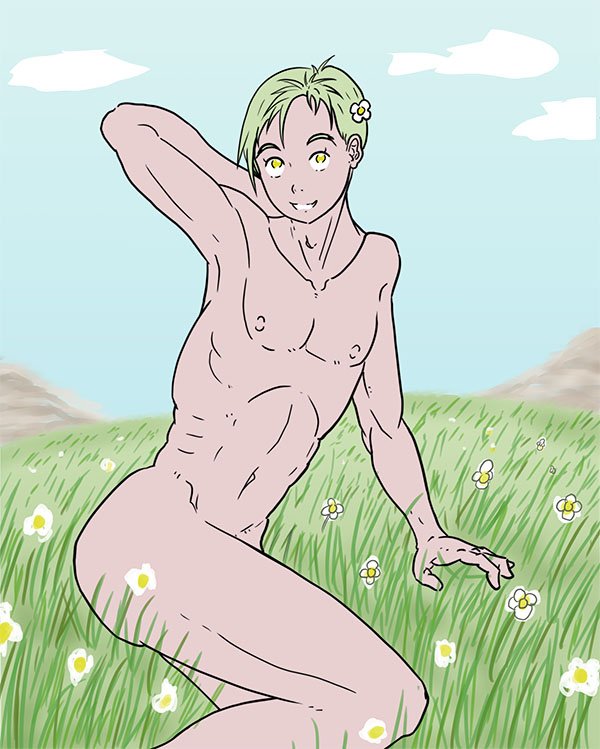 flowersssss 🌼🌼🌼

After that I tried to figure out the lighting from a general source and from above (sun) and use some overlays to create my first render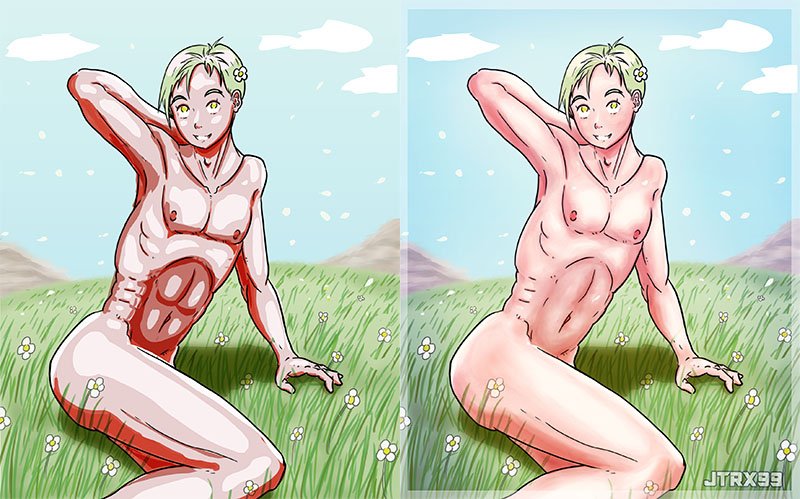 🤩->🤔->😱

But the render revealed that's the midsection of this flowerboy was all messed up!! So I had to go back and correct the lines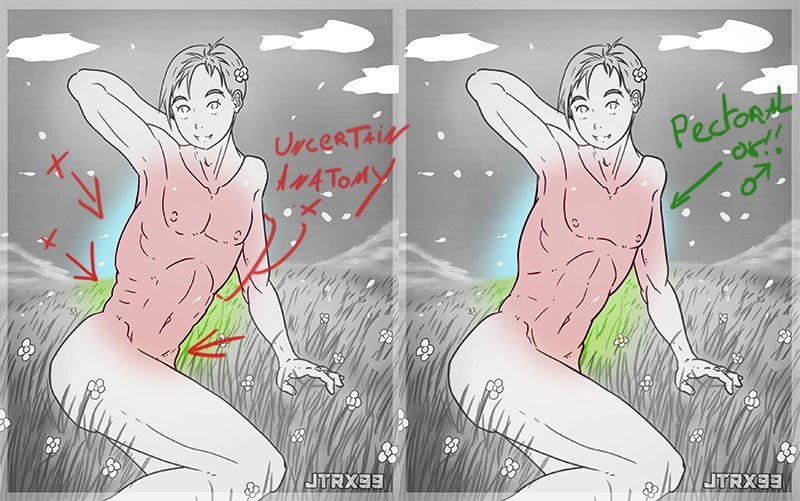 no one will ever know it was a monster... 🐙

Adapting the render was tedious but the result felt more right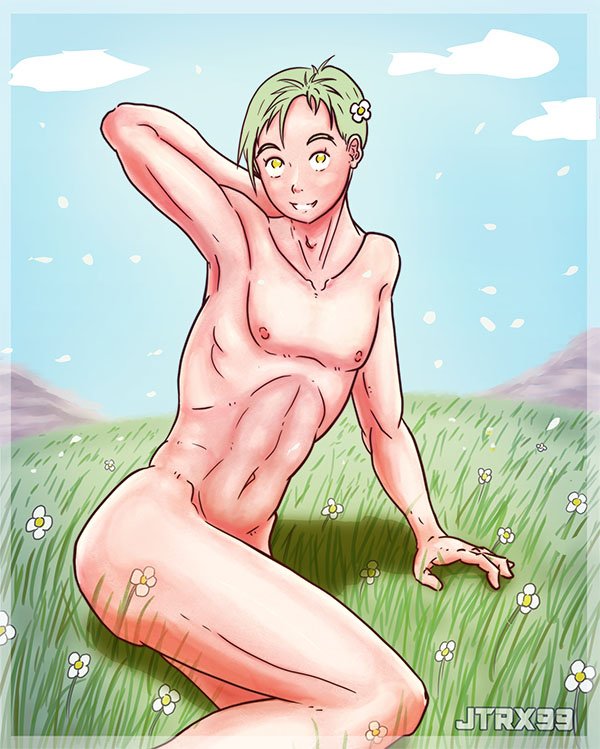 perfecto! 👌

To make it more soothing, I pushed the horizon back and add streams of warm light. A this point, something happened ⚡
I was trying hexagonal shapes to create crystals of light for a lens flare effect but after putting randomly four blue forms the Sci Fi nature of this scene struck me!🤖 So this FlowerBot could have been a Tyrell Corporation's pleasure product on an off-world and all I had to do was to add spaceships and giants worms attacking spaceships!! 🤯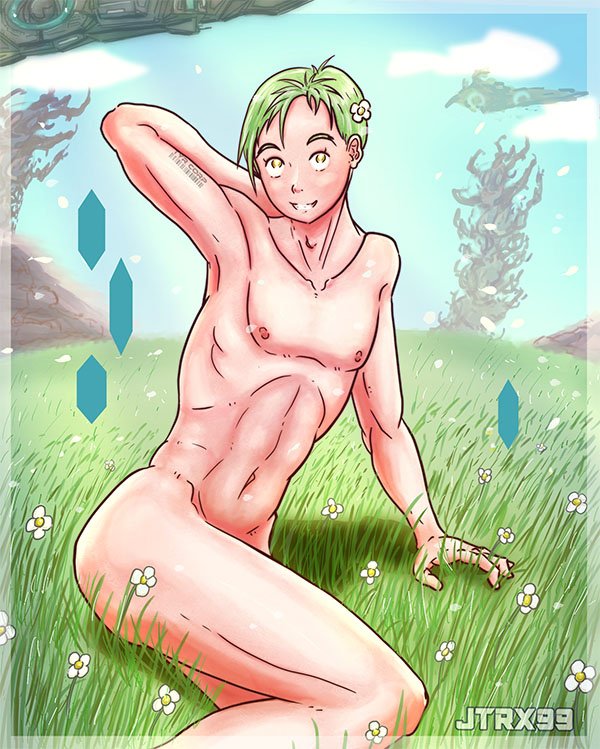 and so I did ✨✨

After that, I just had to work on UI design and tweak a dozen of Photoshop filters to tame the crazy brightness and make the green hairs pop-up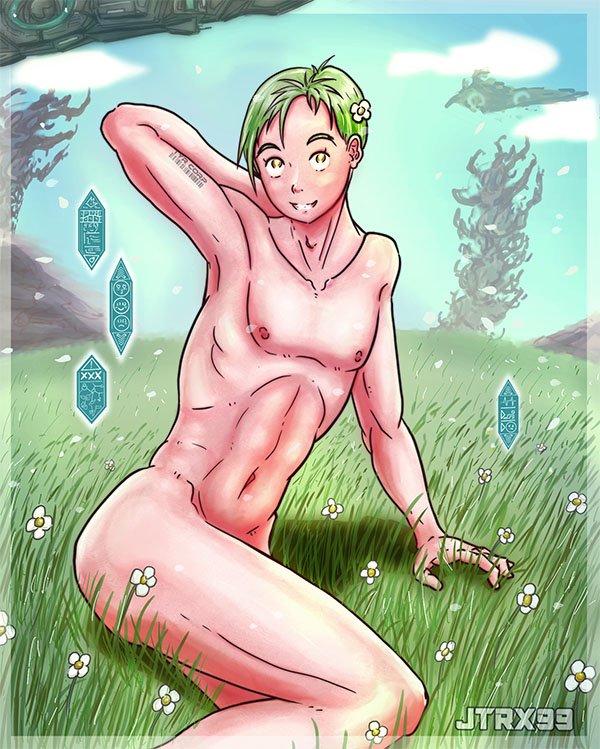 and that's how you draw a FlowerBoy 😍😍😍

---
Bonus time!!
I'm thinking about redrawing this character with a green and white futuristic armor, and maybe assembling a strike team of Flower Boys but meanwhile here's some alternative colored off-world and skin tone colored versions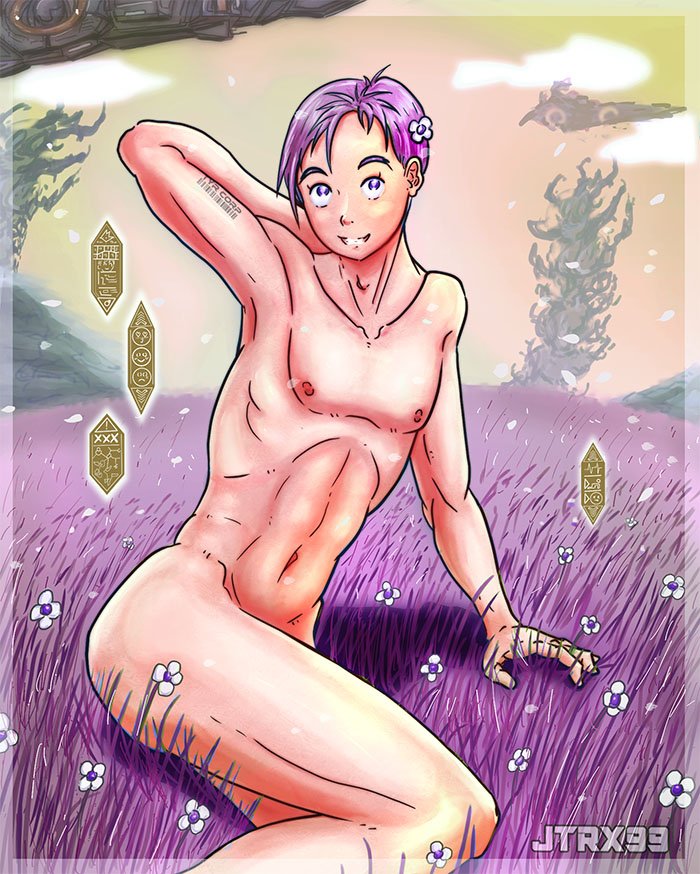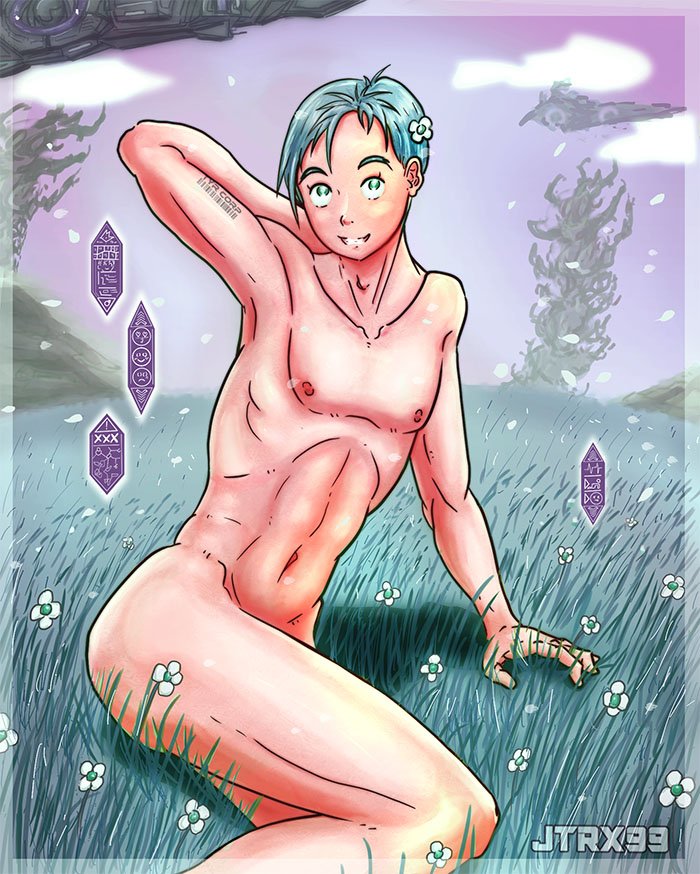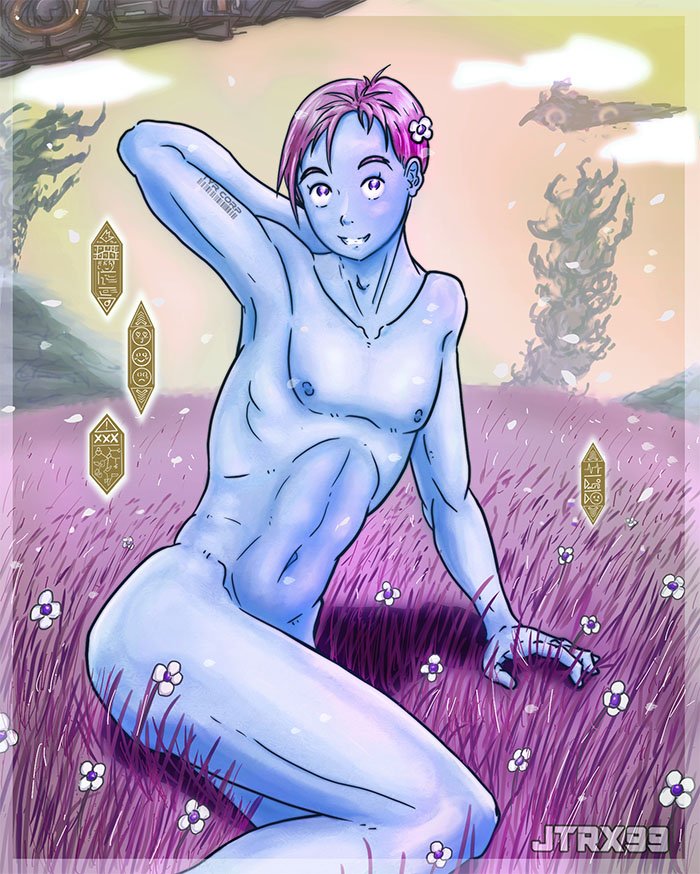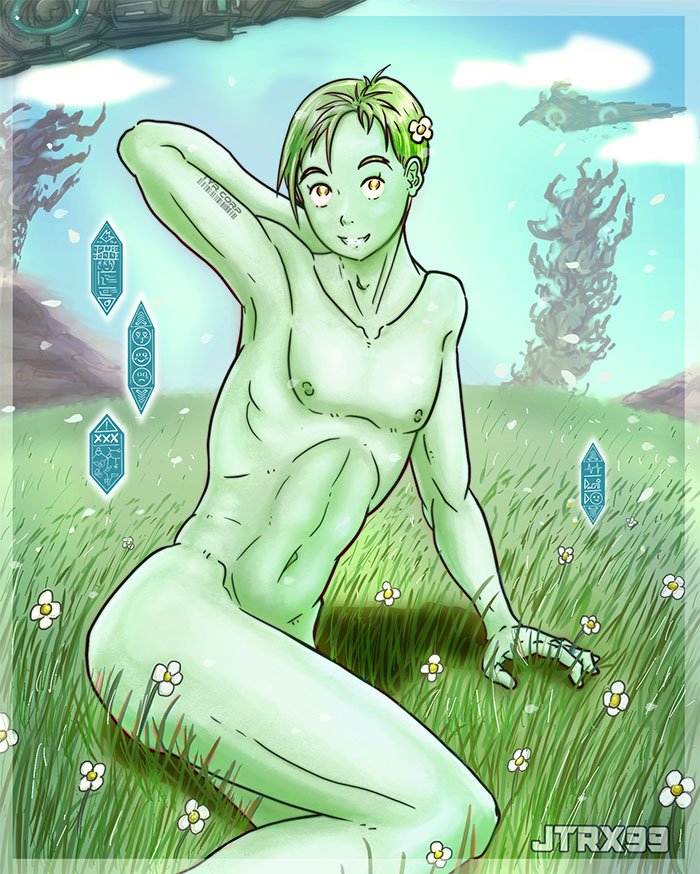 And lastly, my favorite, the ero-manga version 😆😆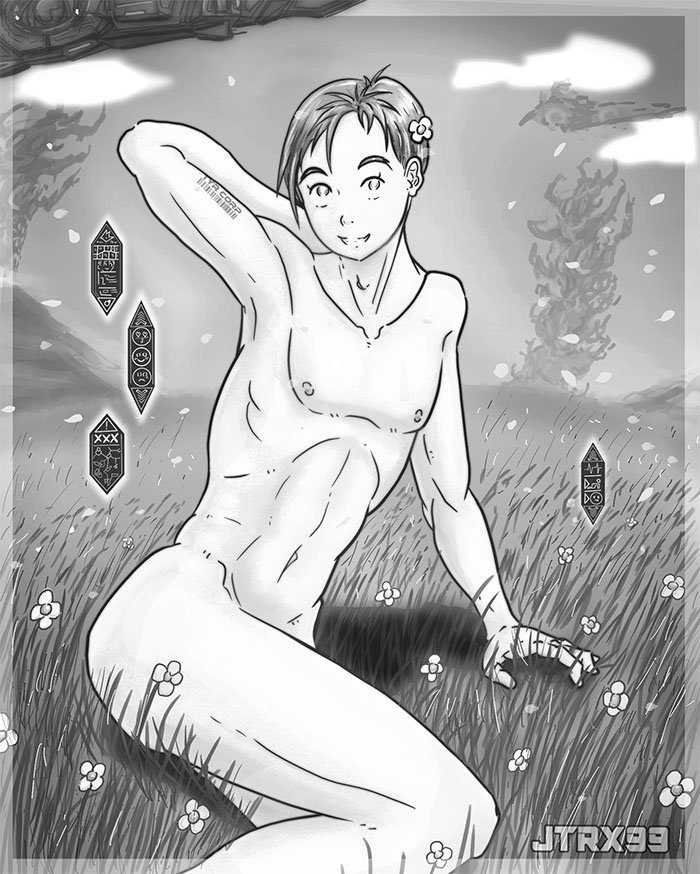 boku namae wa Gurin!

---
Hope you've enjoyed this drawing post!
And if you want to tip (I like Money!):
BTC - 35PmvhT8ubch11DFyDcikBQjajkdNpBEep
ETH - 0x83507A4d57C01a19449a51AADab8D1AB198562F5