Finally, here's the last page of Shapes Of Things to Come in inking phase 1 😀😀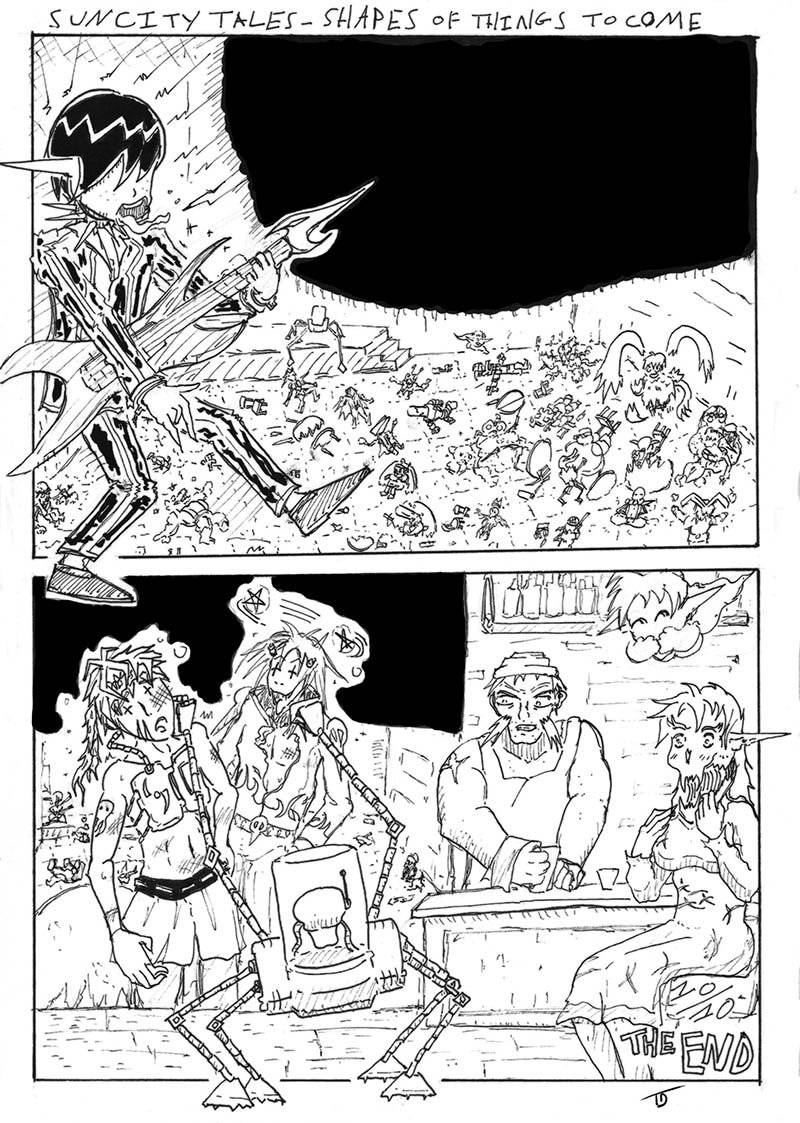 The End!!

Next phase consist of adding dialogue, correcting some wrong lines (not all obviously 🤣🤣) and coloring all the 10 pages in my Lazy Color Format (whit three level of brown to convey a minimal sens of deepness). 😀😀
This last year project helped me to stabilise Suncity Tales characters and my page making process so I can, this year, work on the big story : Hammerjack Vampire!!🧛‍🧛‍🧛‍
I've started to put down the mains ideas and I'm currently
in a layout battle to frame my synopsys (which have many aims and sub-stories) into chapters an pages and that's where Shapes Of Things to Come becomes handy as I will rehashe these 10 pages into a 3 pages introduction for the Dropout tone, guests and the relation between Hammerjack and Birdmaster!
More on Hammerjack Vampire soon!!🤣🤣🤣
---
Hope you've enjoyed this drawing post!
And if you want to tip (I like Money!):
BTC - 35PmvhT8ubch11DFyDcikBQjajkdNpBEep
ETH - 0x83507A4d57C01a19449a51AADab8D1AB198562F5