---
---
This lady kept me busy for several weeks.
I was working some other things in between, but she was present all the time.
It took lot of preparing for it, finding details and looking for composition.
I had idea in mind but this time I thought of bringing it to another level.
To stay in my way but make something more complex this time.
---
---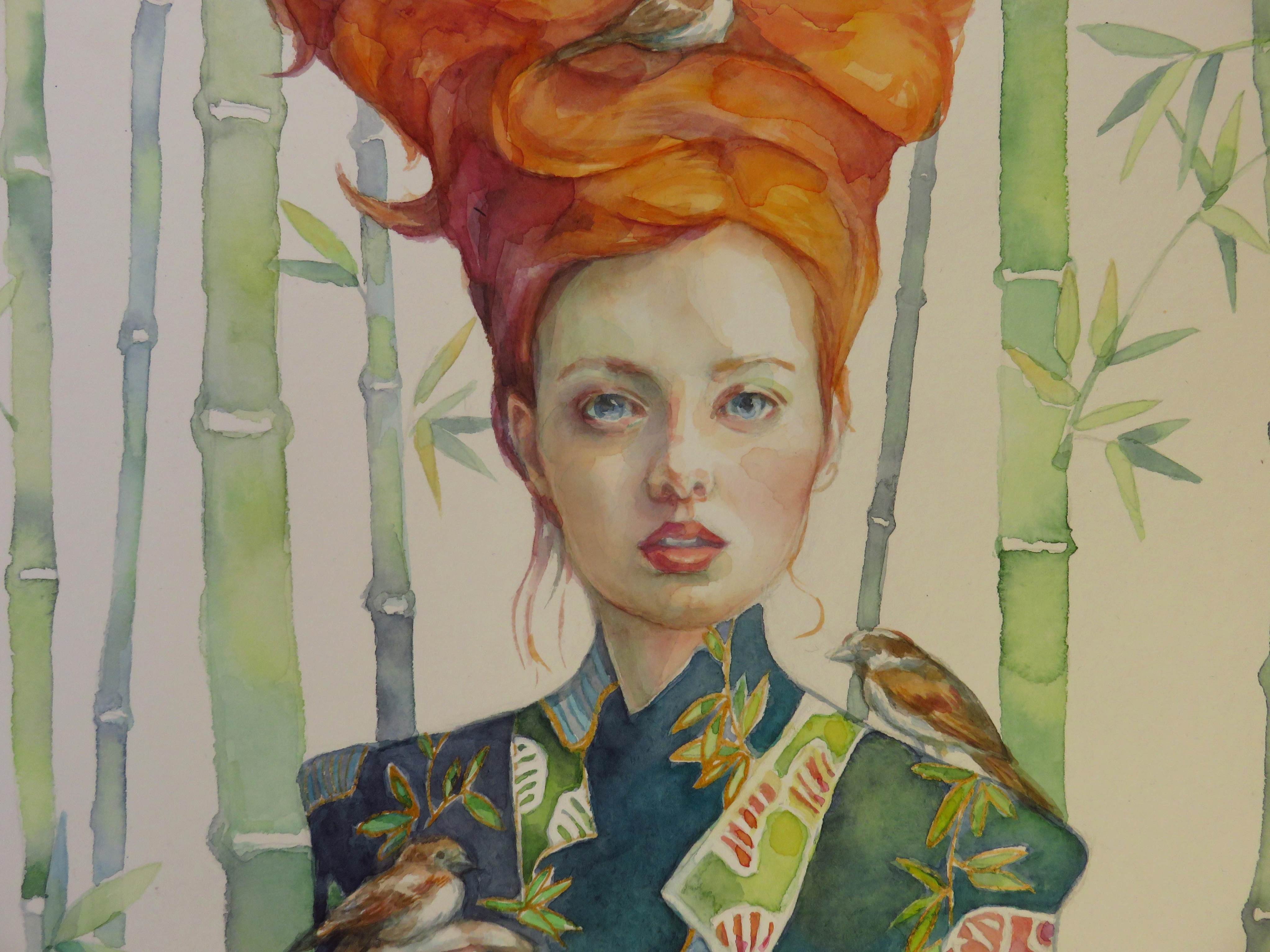 ---
---
As those who are following my work here know, I have love for patterns, especially those coming from far East.
Something about those details make me calm and peaceful when painting them, sort of meditating.
You can see below that as usual first was pencil sketch, and for this kind of work it's essential.
Adding so many details needs to be put in correct way so pencil is best tool for something like that.
---
---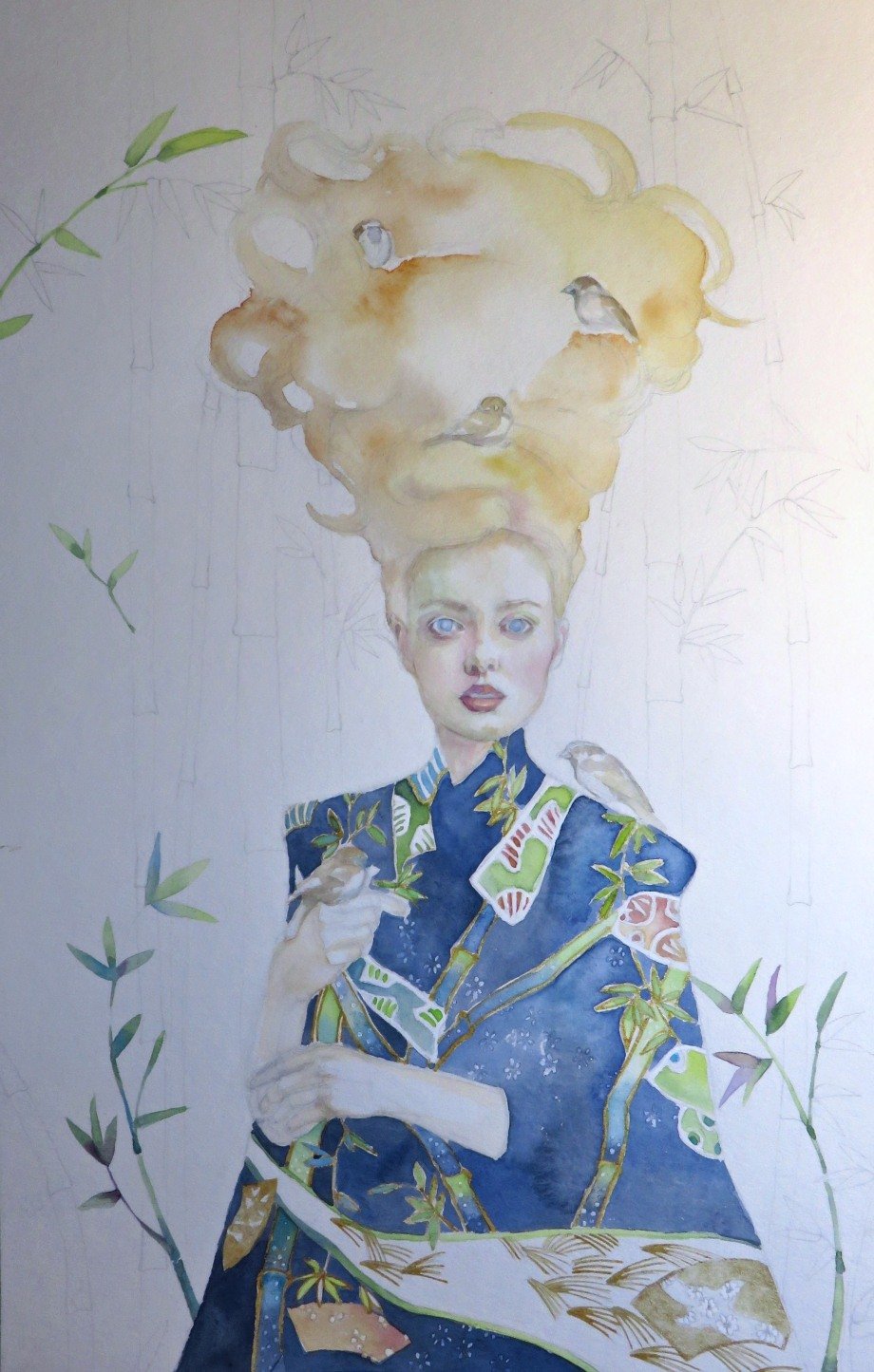 ---
---
Sparrows are small fellows I observe every day at near tree I have next to office. They have their morning chit-chats and flying around I just adore to observe.
For some time I was thinking of bringing them into my art, so you can say they were triggers for this one.
---
---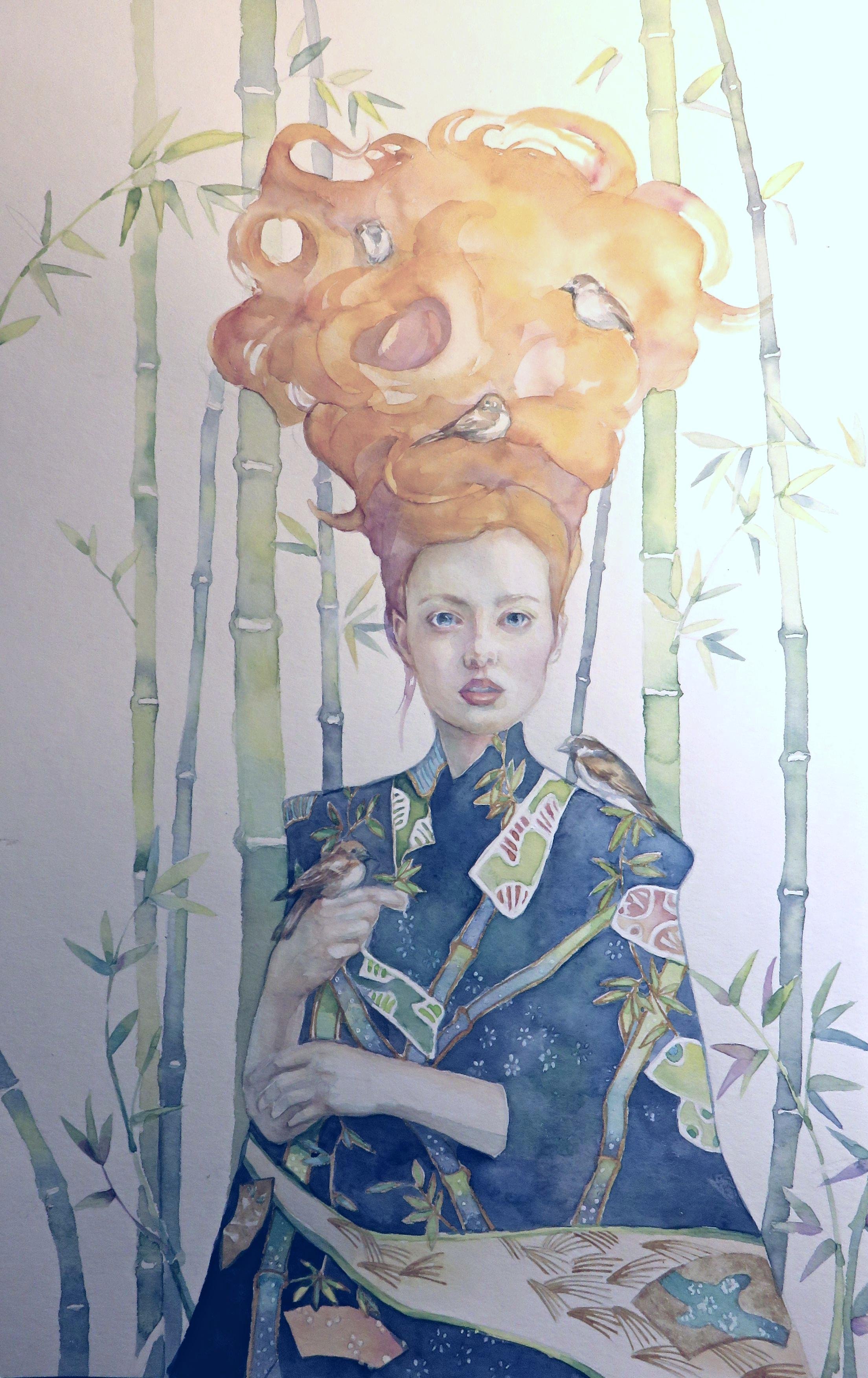 ---
---
Watching and searching for patterns on clothes I came to some images of Japanese kimonos with bamboo trees with sparrows.
That was final detail to finish story about this Sparrow Keeper.
---
---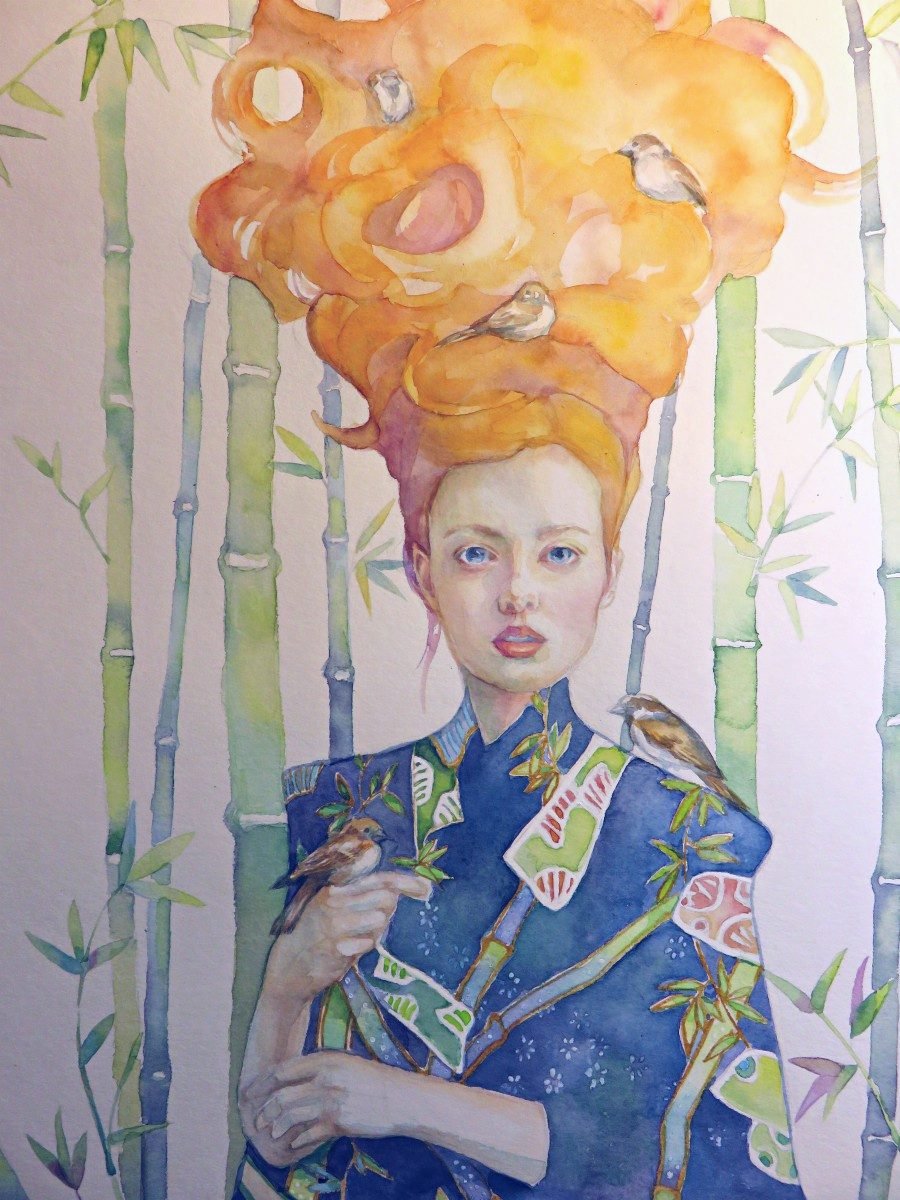 ---
---
Here are close ups of finished work.
Watercolors are mix of several I use, White Nights, Van Gogh and Schminke brands. From each of them I have some favorite colors so I mix them. Paper is Hahnemuhle Bamboo for mixed media.
---
---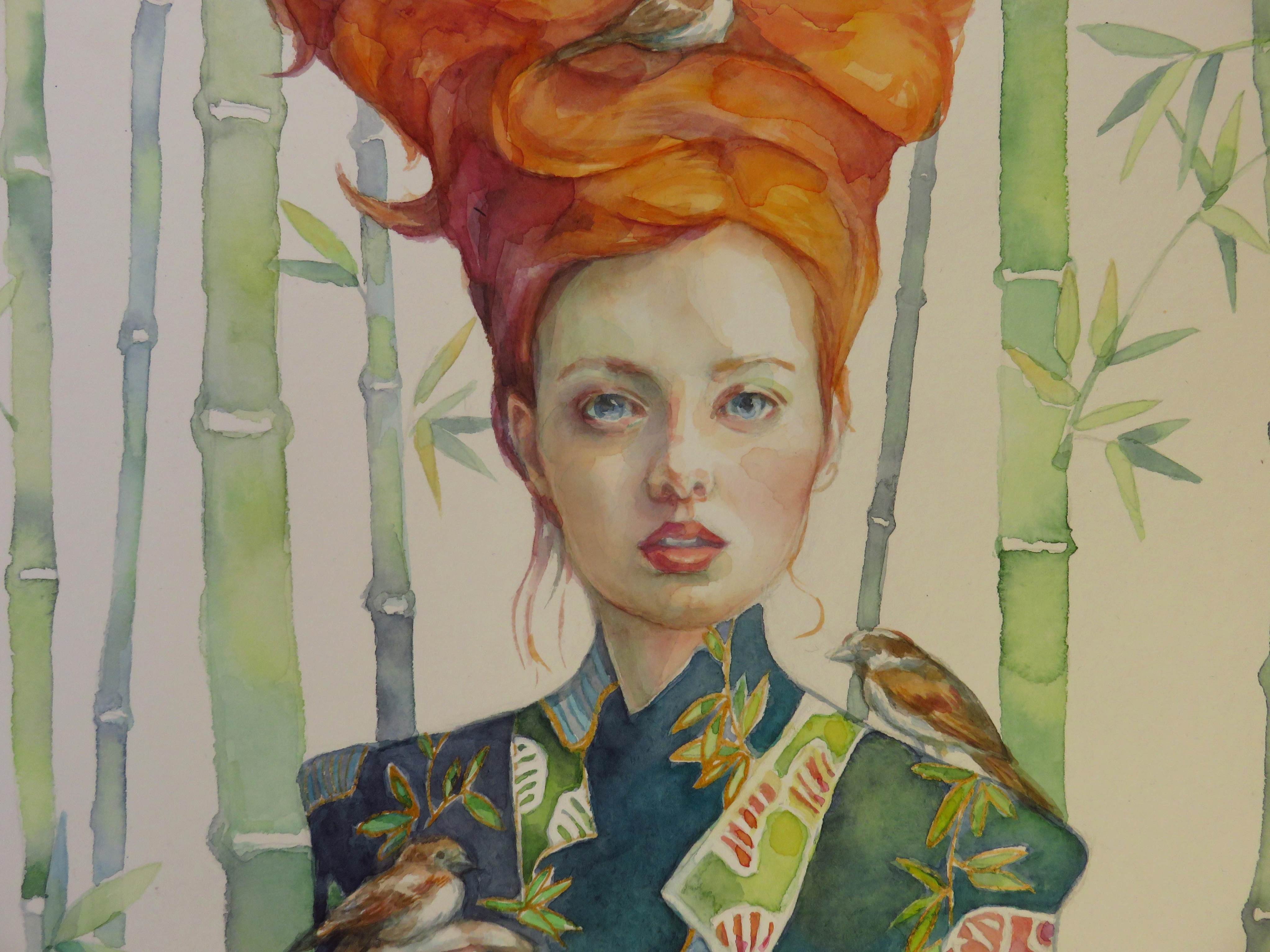 ---
---
Working on hands took some time, trying to make them as delicate as I could.
---
---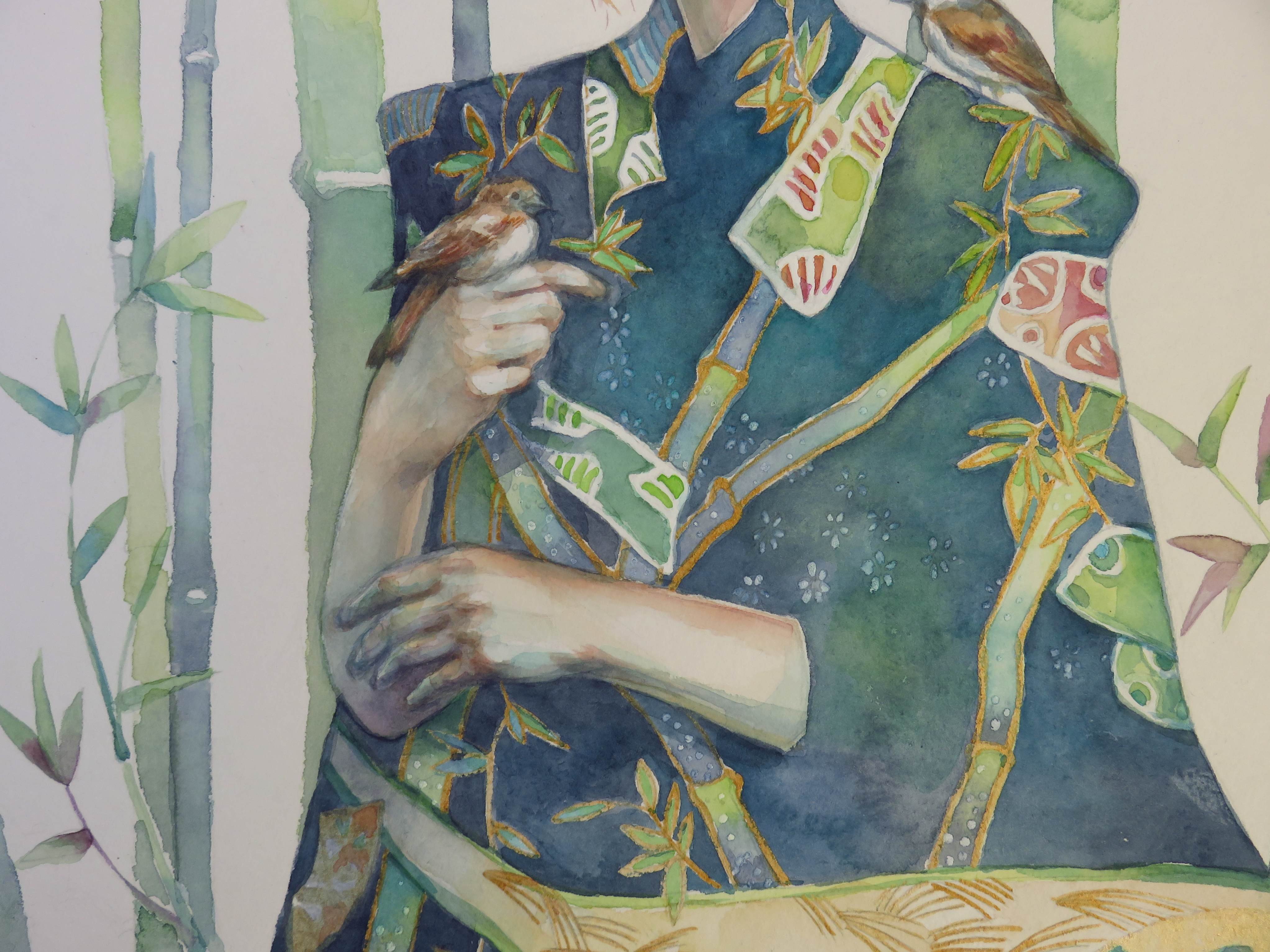 ---
---
And here she is finished and already going to new home :)
Lucky for me it's going to one customer who already have my watercolors, so I am happy she is going to be loved in her new home.
---
---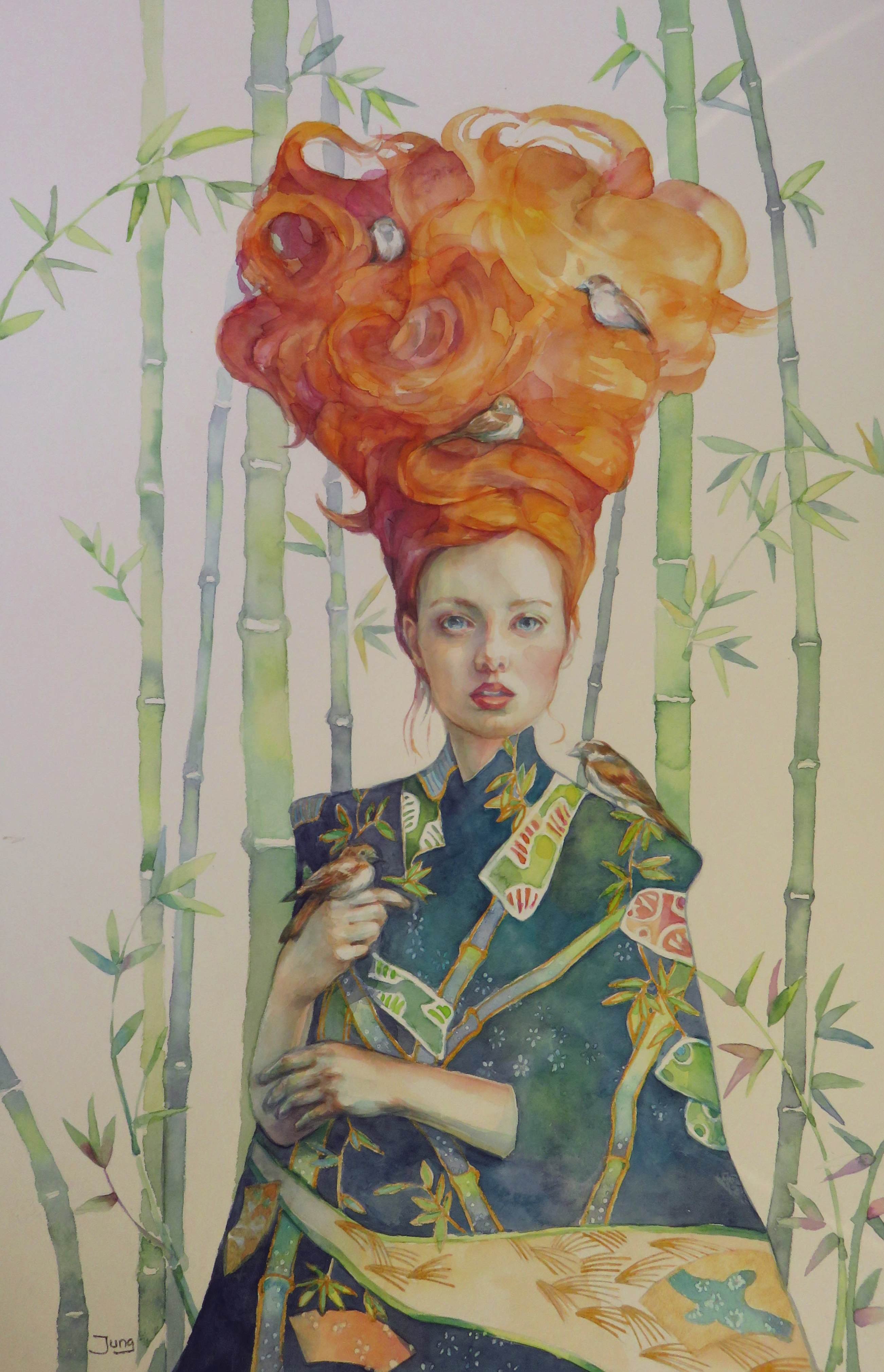 ---
---
Thank you for watching, leaving comments and upvotes guys, off to something new, this time thinking about sea and whales..