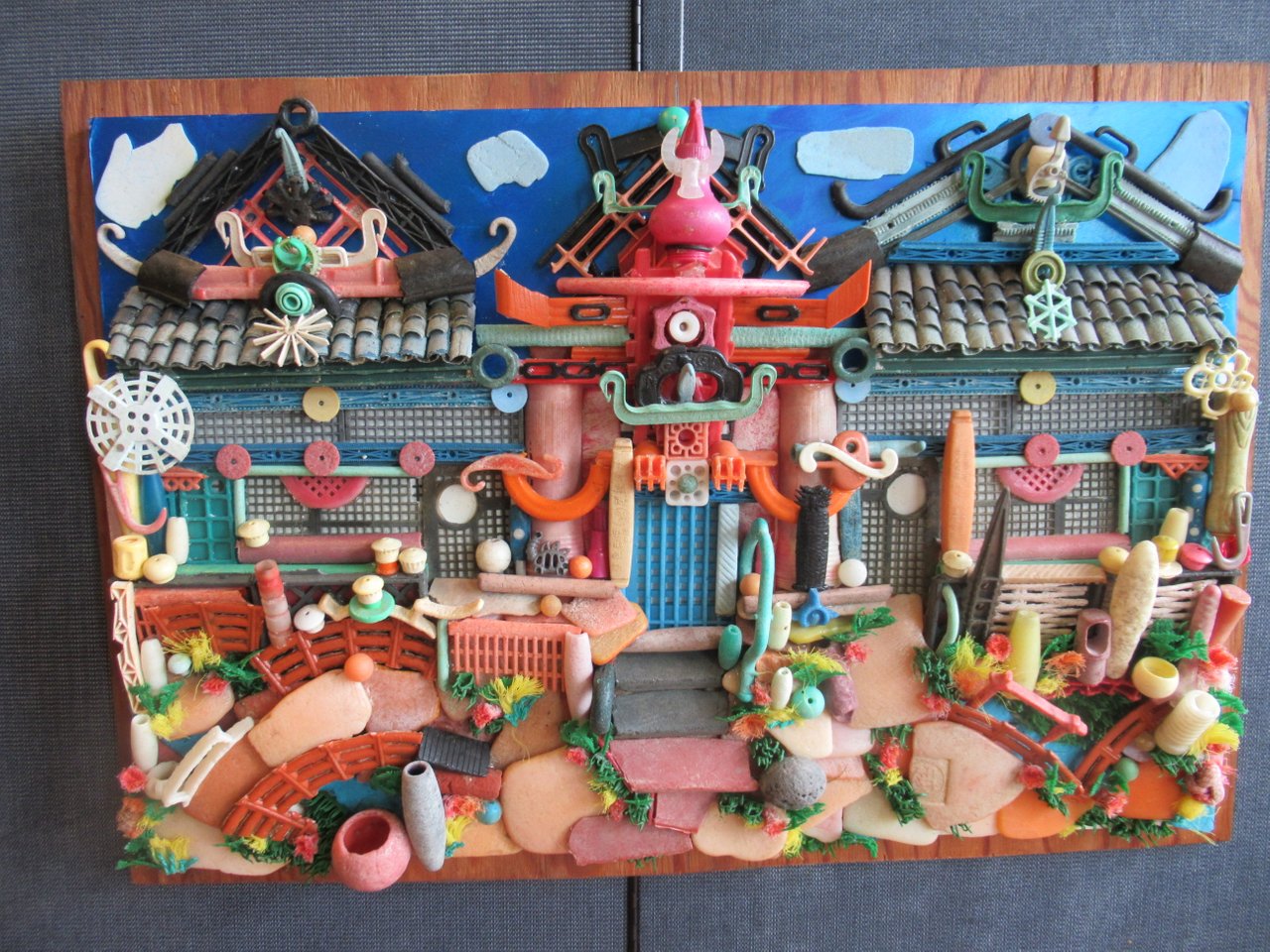 Upstairs in the Mokupapapa Discovery Center, Hilo, was an art exhibit fittingly comprised of art made from reclaimed ocean garbage.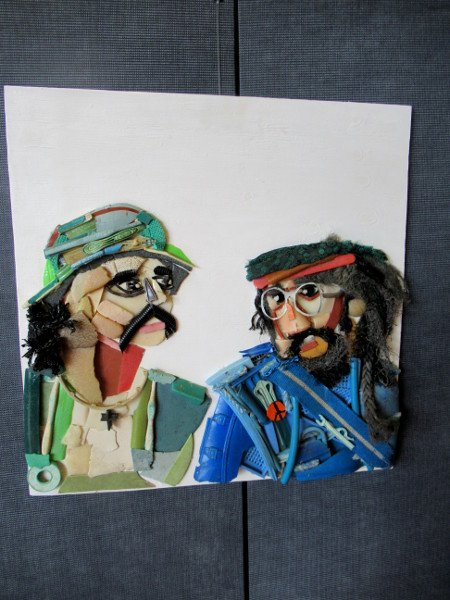 Any Beatles fans?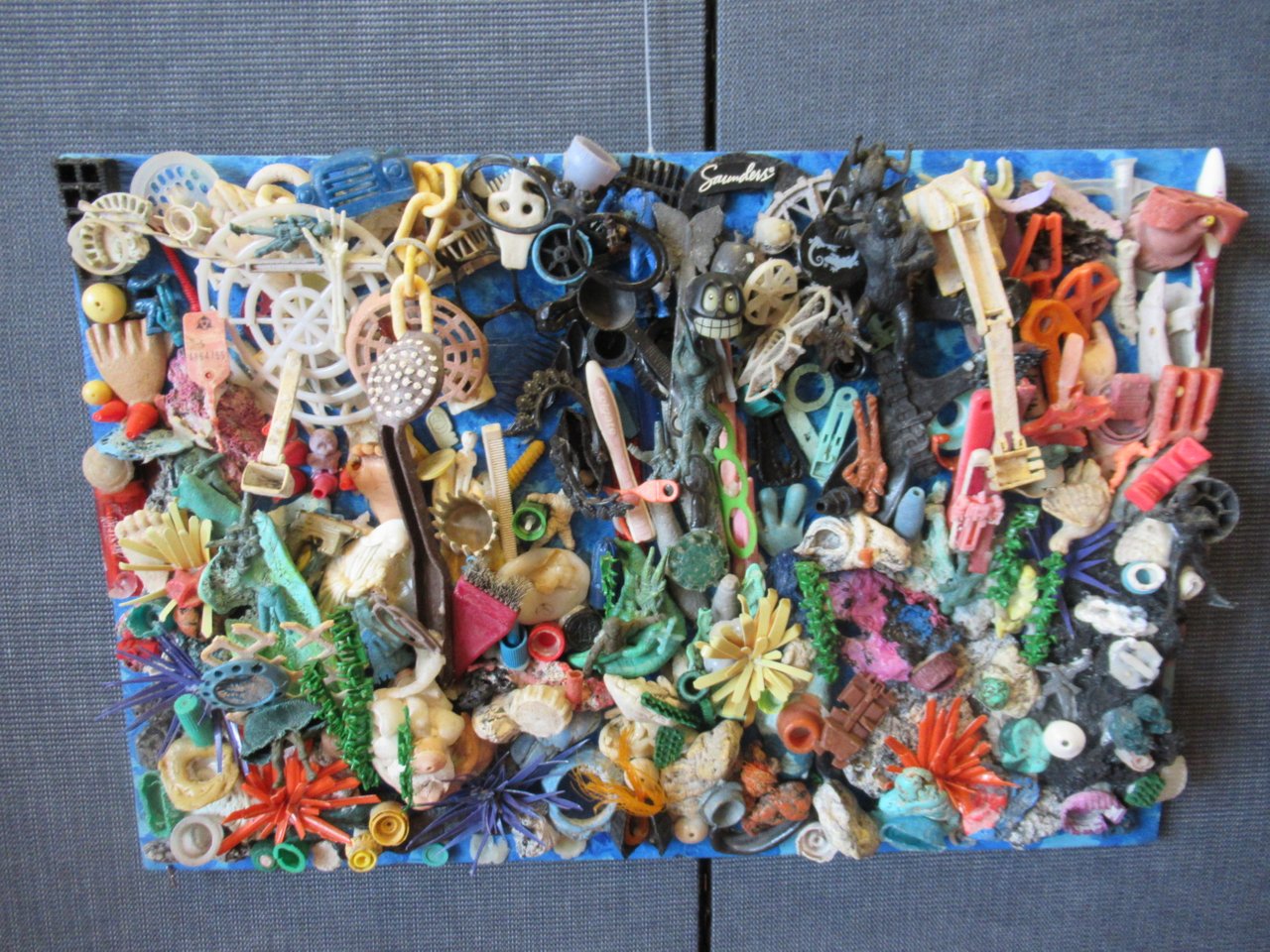 The variety of man made pollution was stunning. Some exhibits contained deadly pieces of abandoned fishing nets.
It was a fitting tribute in a center whose purpose is to educate the public on the remote marine park.
References
Images
Photos taken with my Canon SX620 HS in the Mokupapapa Discovery Center, Hilo, The Big Island, Hawaii, USA


Mahalo
until next time,
@kansuze