REALNESS! the final frontier!
Often, when I browse the independent and decentralized network communities I am part of, the question of who the persons behind the profiles really are arises. For the most part it doesn't matter of course - this person calls himself @slobberchops - that person @nyarlathotep. I know something about them from their communication and that is really all I need to know. But sometimes it does matter if it is a man or woman, a human or a bot, an artist or a plagiarist. Especially when you work in my profession.
Being an artist working behind the protective wall of a pseudonym is one of the best setups I have had in my long career as an artist, but it does, and especially in these times of internet, create a necessity to once in a while prove that you are the creator of the works you present to the public. So about New Year last year, I decided (in a work induced endorphin intoxication) to create such a proof. I know that people here in general trust me, but as this place is full of newcomers and people who leave, I found it to be a good idea to let people make wishes for a drawing or painting they liked to see and then create that drawing or painting. Seemed to be a very good way to prove your skills.
Today I made the last drawing, and therefore I thought it better to wrap it all up in a post full of links to the original artworks and a bit of comments when I think something ought to be said.
You can see the original post here: From all of me to all of you! Free wish for a drawing.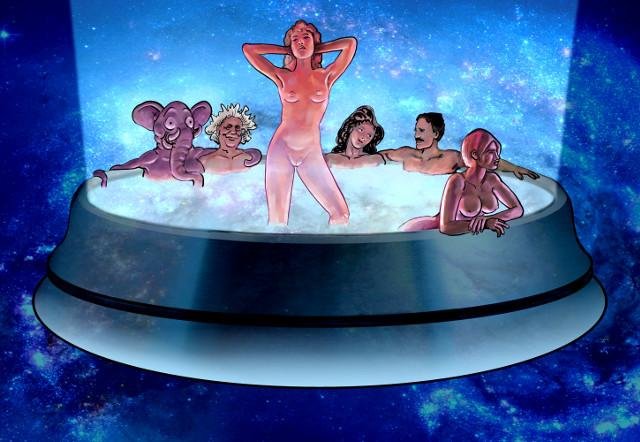 @roused sadly left the site. He is a brilliant writer specializing in music, but with a large common knowledge that Steemit for a while could benefit from. It was a fun digital painting to make.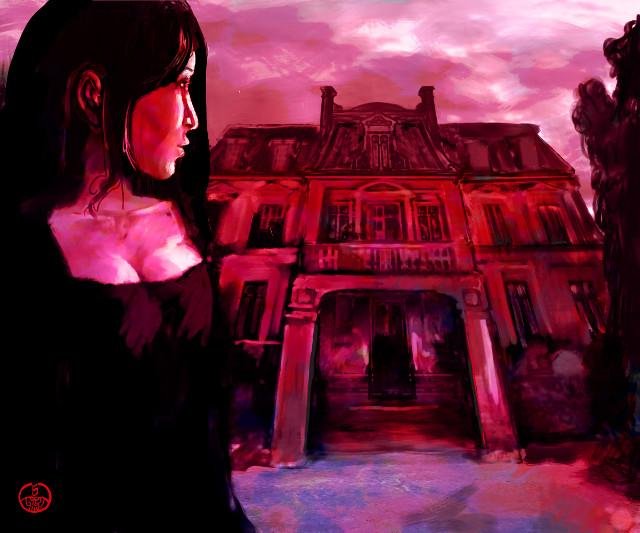 @marty-art is a great Belgian artist that makes some fascinating WWI inspired paintings. All very grey and brown. He haven't posted for three month, but I haven't given up on him yet. The haunted house painting looked like a front cover for a romantic pulp novel and I asked people to make up titles, which I in turn created small back cover synopses for. You can see the result in this post: The big Pulp title contest winner!!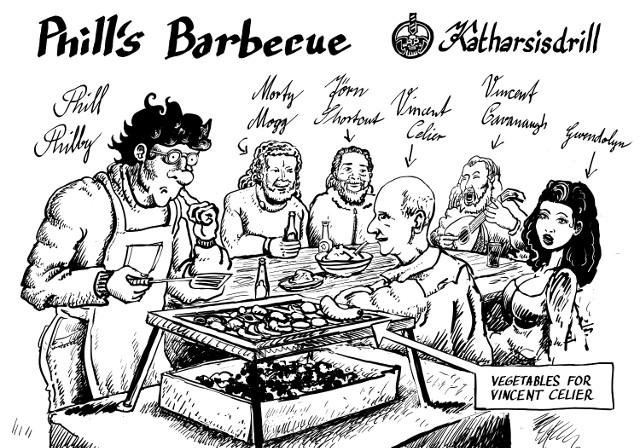 Phill from GCHQ is a comic that I have been publishing here on Steemit since the very beginning in 2016. I am about to continue the story, but in the meantime I have been writing grant applications so I can print an album of the first 48 pages. Vincent (@vcelier) has been translating the comic into French, and his portrait is there together with my German translater @shortcut. I owe those two a lot!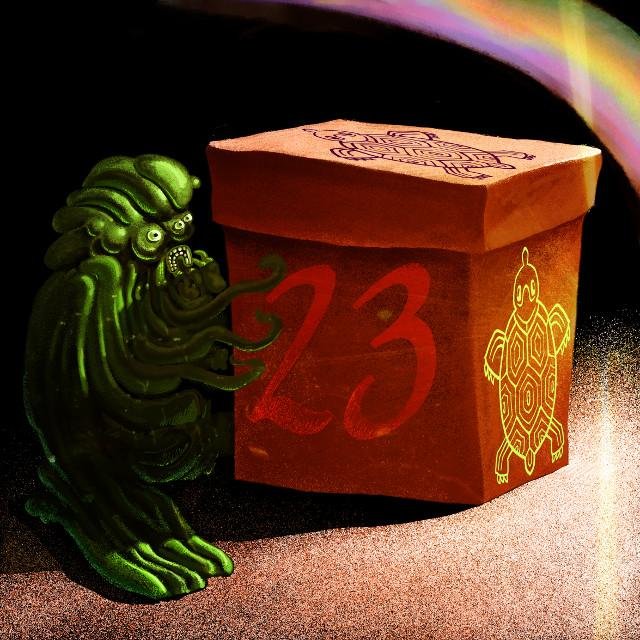 This was one of the more complex as @nyarlathotep with whom I sometimes meet in a strange forest behind the Wall of Sleep sacrificing shrews, harvest mouse and little Greek hamsters to a very pretty Goddess with five eyes that has promised us... well, forget about that. In reality the rumours about us trying to end the world is just fake news that some Albanian hackers made up just before Trump got elected. We are just two nerds. Nothing to see here, move along!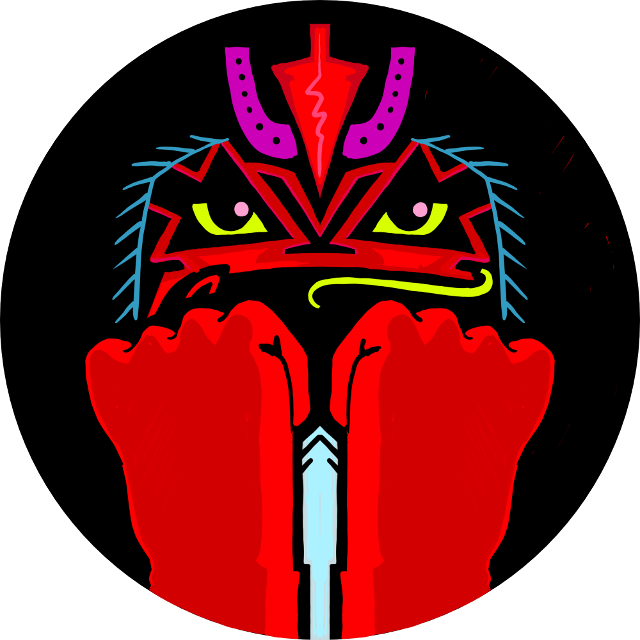 @luegenbaron had a simple wish. Make a new version of my avatar. Nobody said that it couldn't be useful. The original was a strange photo of Baron who had dressed up.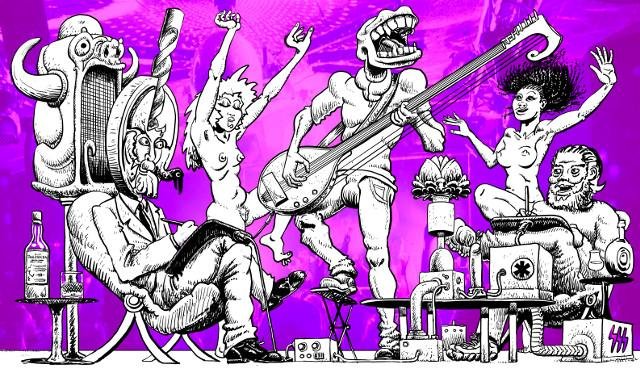 @shortcut has translated my comic into German and I am very grateful. So it was an honour and small payback to make this drawing. I have tried to make him look as close to the real person as possible so I scrutinized photos from the 2018 Steemfest and such. I added some naked dancers as I personally much prefer art with naked dancers.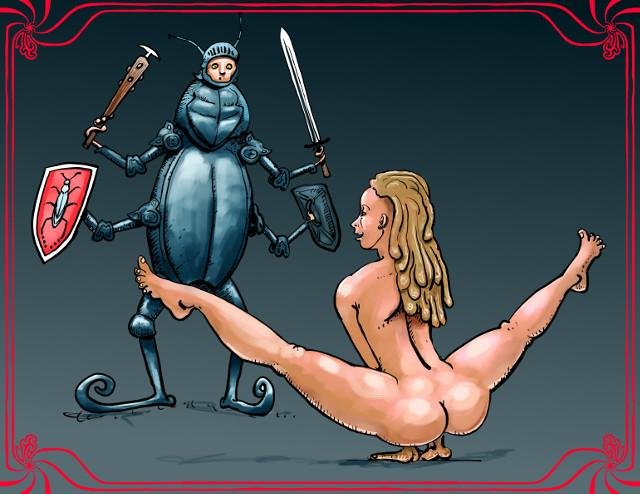 @schabenstolz couldn't really decide if a cockroach in a knight armour or a voluptious, naked yoga teacher was best, so I volunteered to make a combo.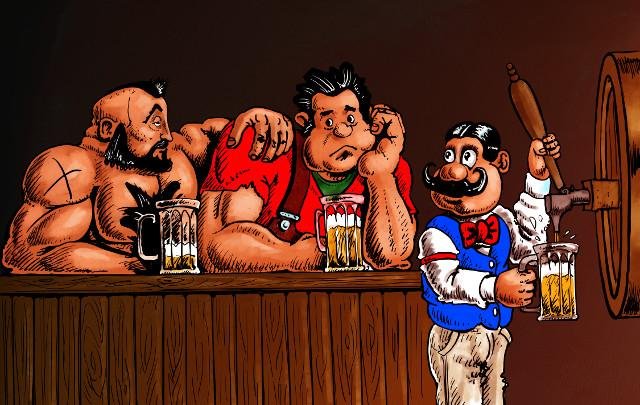 @cryplectibles is one of the really old school Steemians and I was happy that he asked for a paiting. He sells vintage comic books for crypto and if you in any way are interested in comics you should follow! Interesting and strange comics show up on his profile and he is one of the stables of the little comic community here.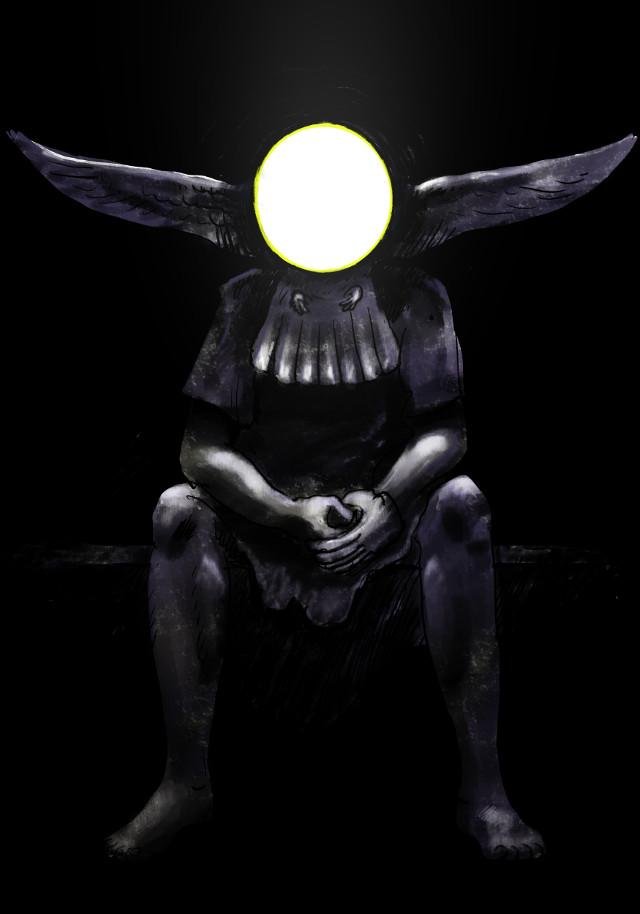 This was a real challenge! Jesus Christ himself. I had a lot of thoughts about how to go about it and finished with this combining the three aspect where his face should have been.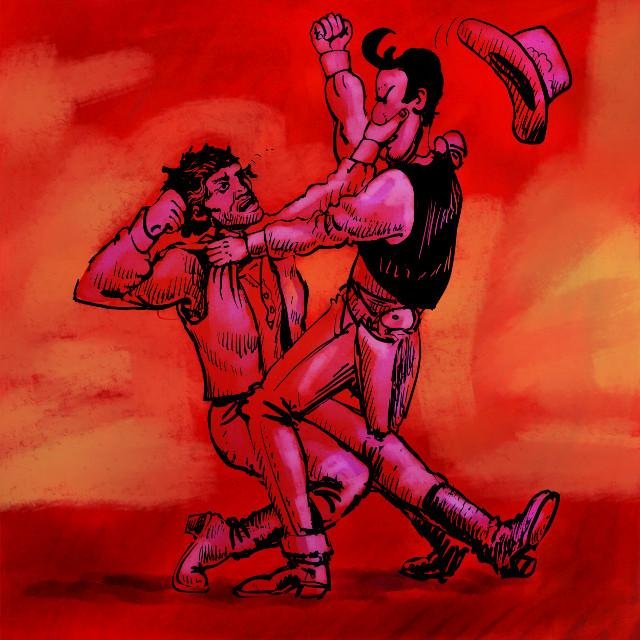 @skovclaude hasn't posted much yet, but I am sure he will in the future. He is one of the few Steemians I actually meet IRW and one who I have introduced to Steemit. As you can see European comics are something we have a common interest in, so much actually that we are making a comic together with a strange little man who calls himself Lill'Kim.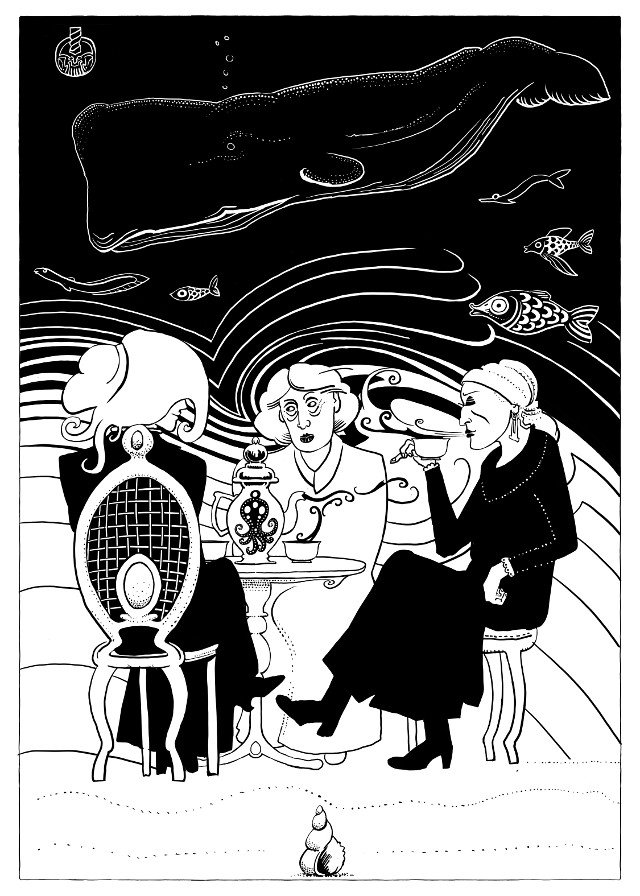 And then many, many, many month passed and people strated to wonder if I had forgotten the whole thing. But yesterday I made this for the lady @donnadavisart who is a accomplished artist herself doing dogs and witches like no other. It was first when I saw that she had returned that I decided to finish the project. A literary piece in the style of Aubrey Beardsley.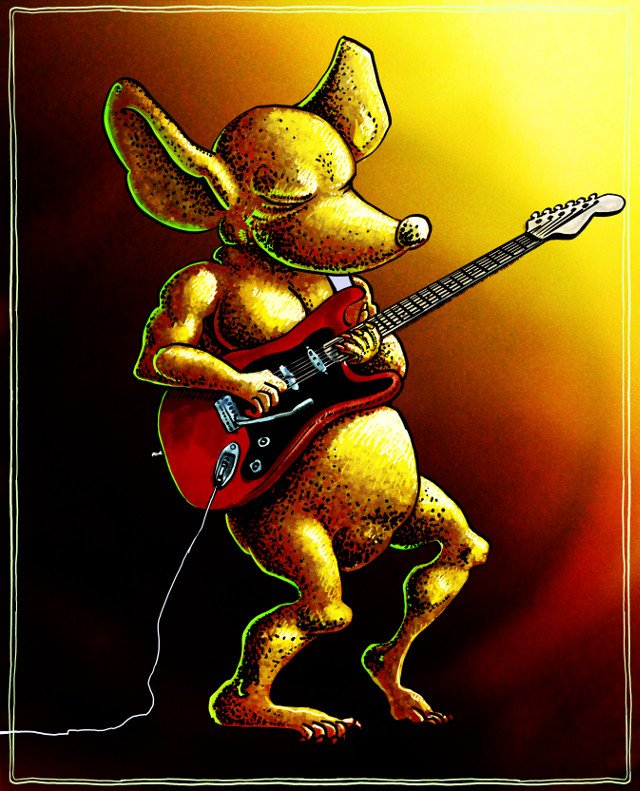 The last piece was made today, or actually most of it yesterday, but finished today. @steevc has been here a bit longer than I have and I like and respect his large work for this community. Glad that this last painting was for him - and of course it had a guitar in it.
So, is my realness now proven and indisputable? I most definitely think it is, but maybe I will, if I can manage it make another proof of realness in 2020.