Hello steemians, how are you all doing? Today i wanna show you venom pencil art i have been working for the past few days now and how i go about achieving my result.
Its quite obvious that venom is one of the hottest movies in town now,the internet and the media have been taking about it. Without saying much, i will try to list out materials used and you can always get them in stationery stores.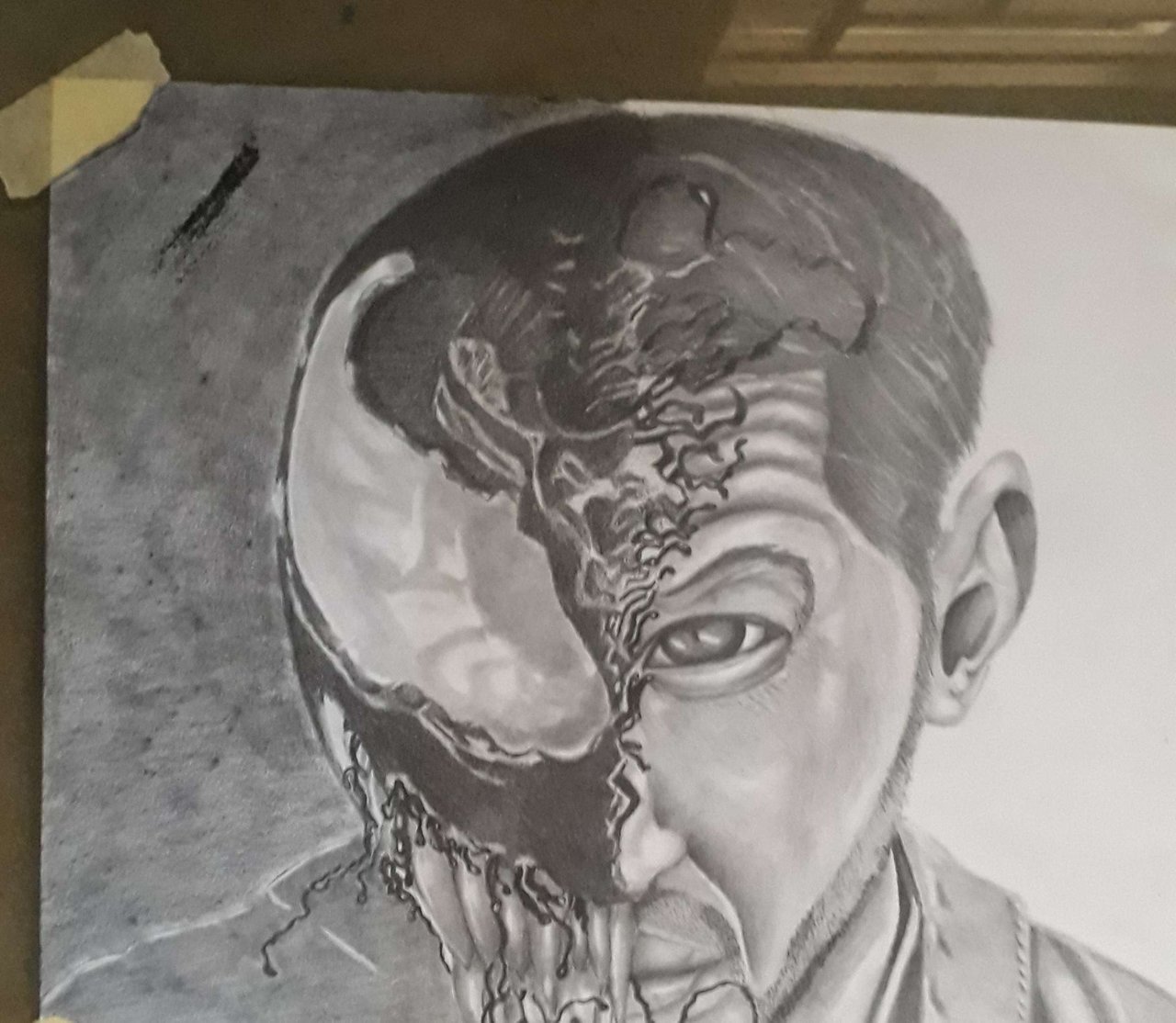 Materials used
Hb pencil
2b pencil
8b pencil
Cardboard paper
Q-tips
Eraser
I gave my eraser pointed tip in other to be able to strokes with it where necessary.
My process shot clearly illustrates the steps in to making the art.
Process shot.