Hello steemians and most especially my posr visitors. Today i want to show you all i came about illustrating water drops and flows on a face.
In this art i decided to make the part the flow of water is on on display since thars the main subject of the art. So i thought it'd be less important to put that on display..
To achieve this, i make use of a reference picture gotten from a friend's WhatsApp profile picture.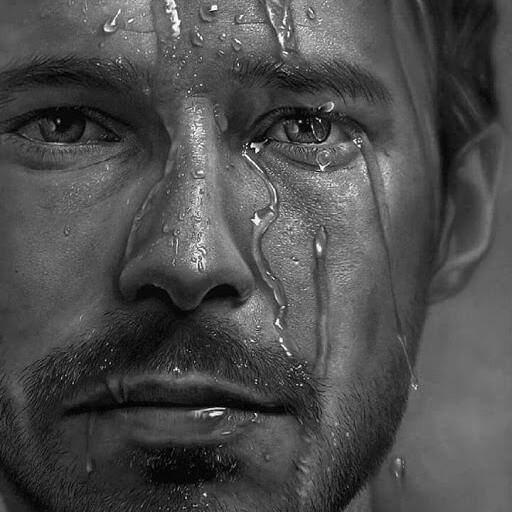 I divided the face in to two and bring the water parts to screen.
At first when i saw the art,i was like this image represent steemians trying to get steem but the market really is not encouraging. So i thought...
"Could that be sweat, could that be tears? Oh it's water droplets." Even getting some steem requires taking some water else you arent brain storming.
Check the process shots for more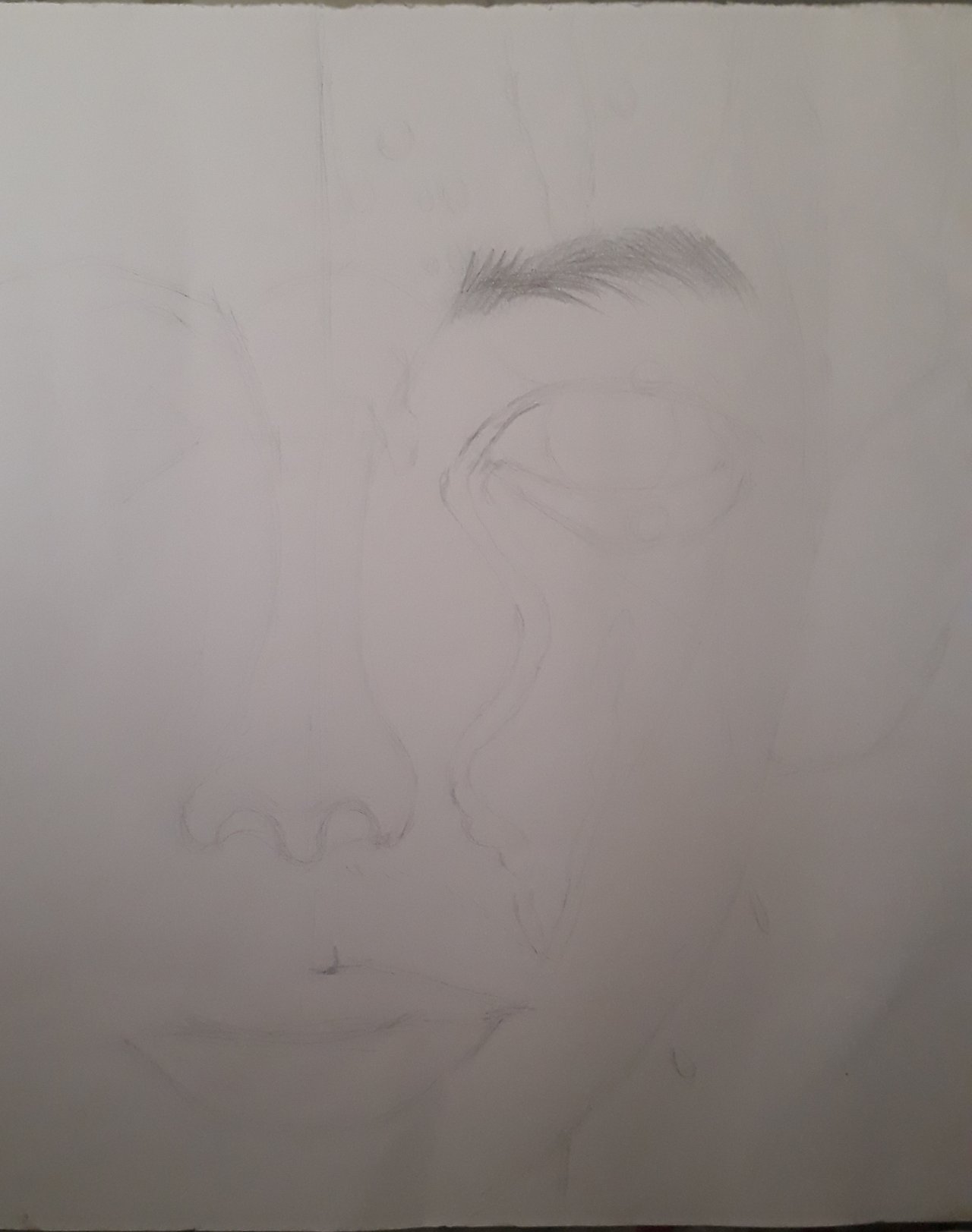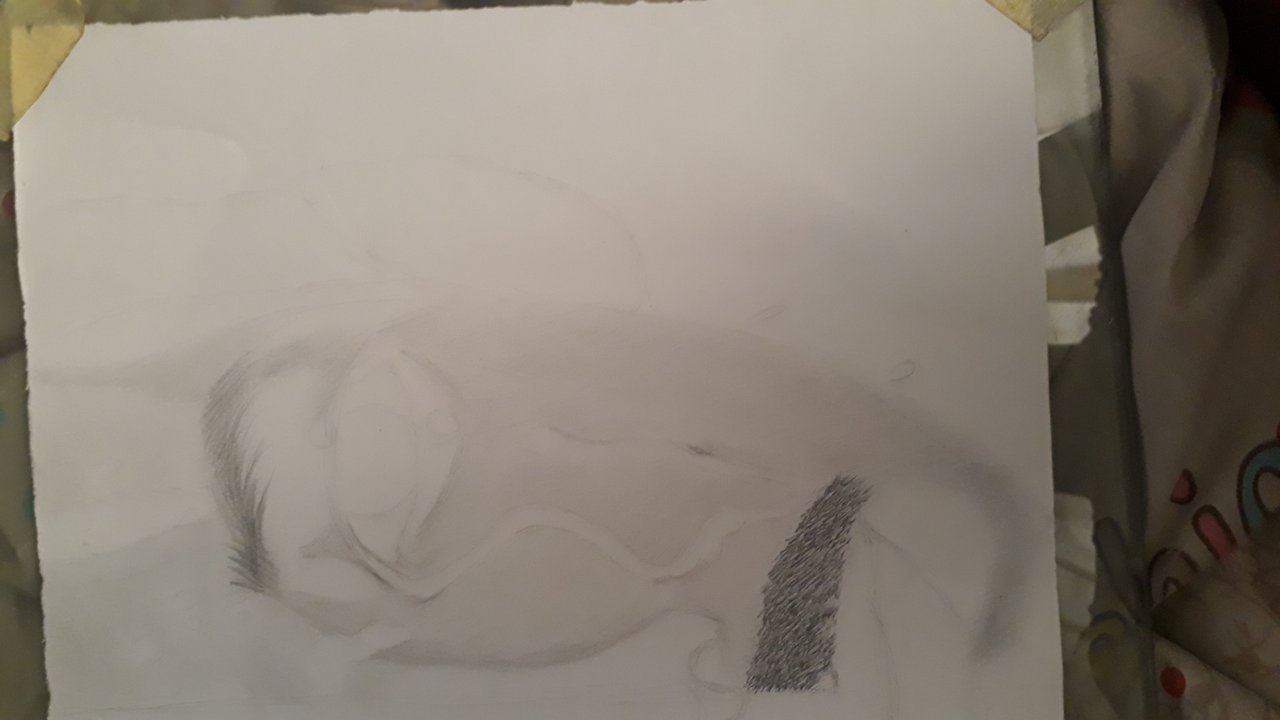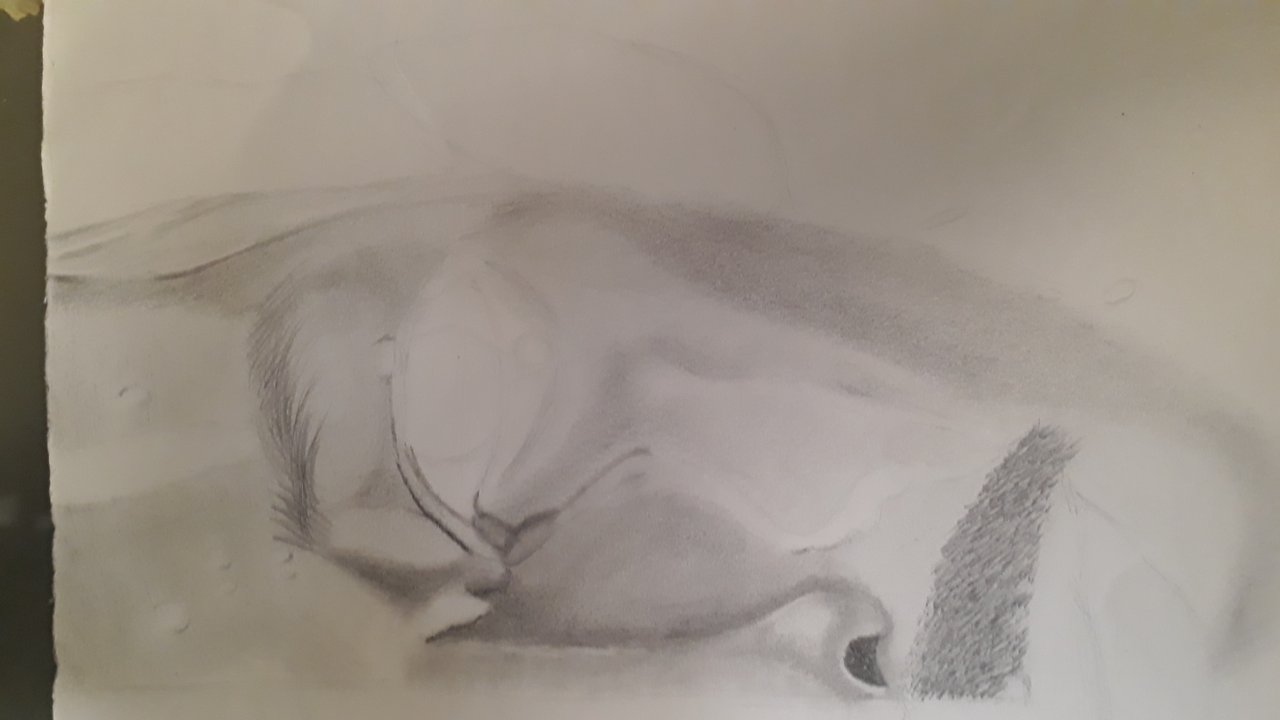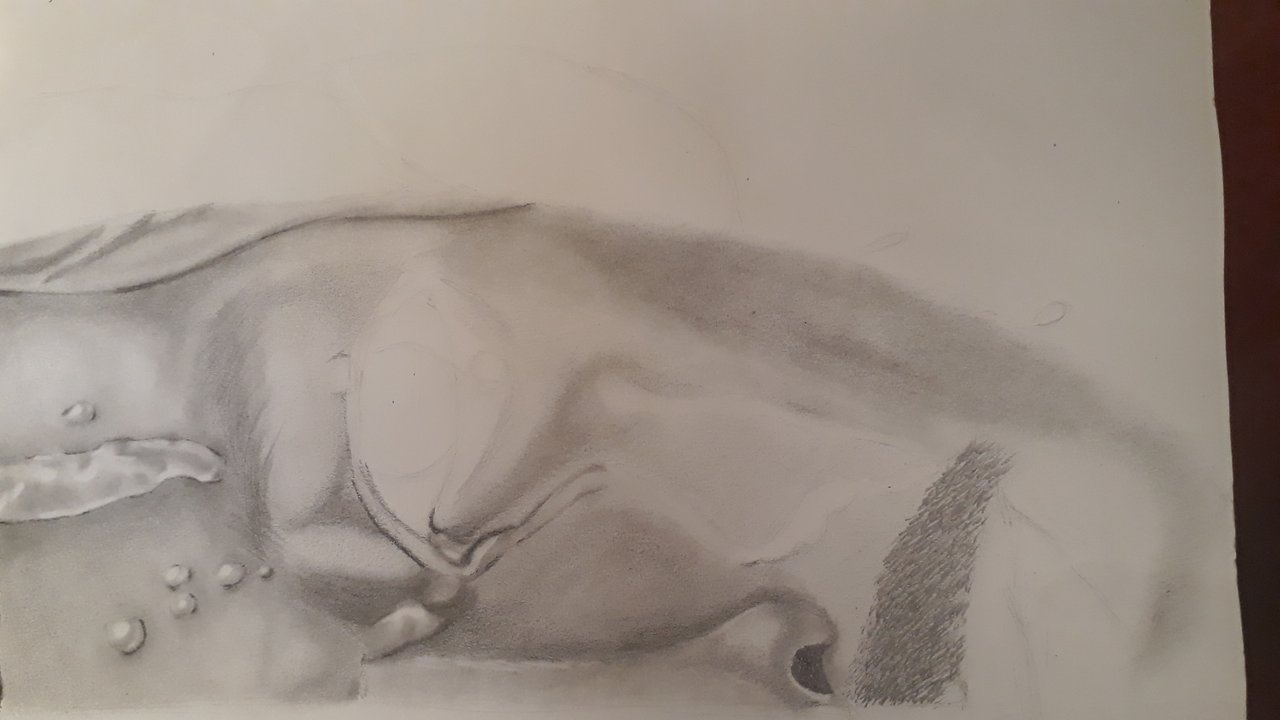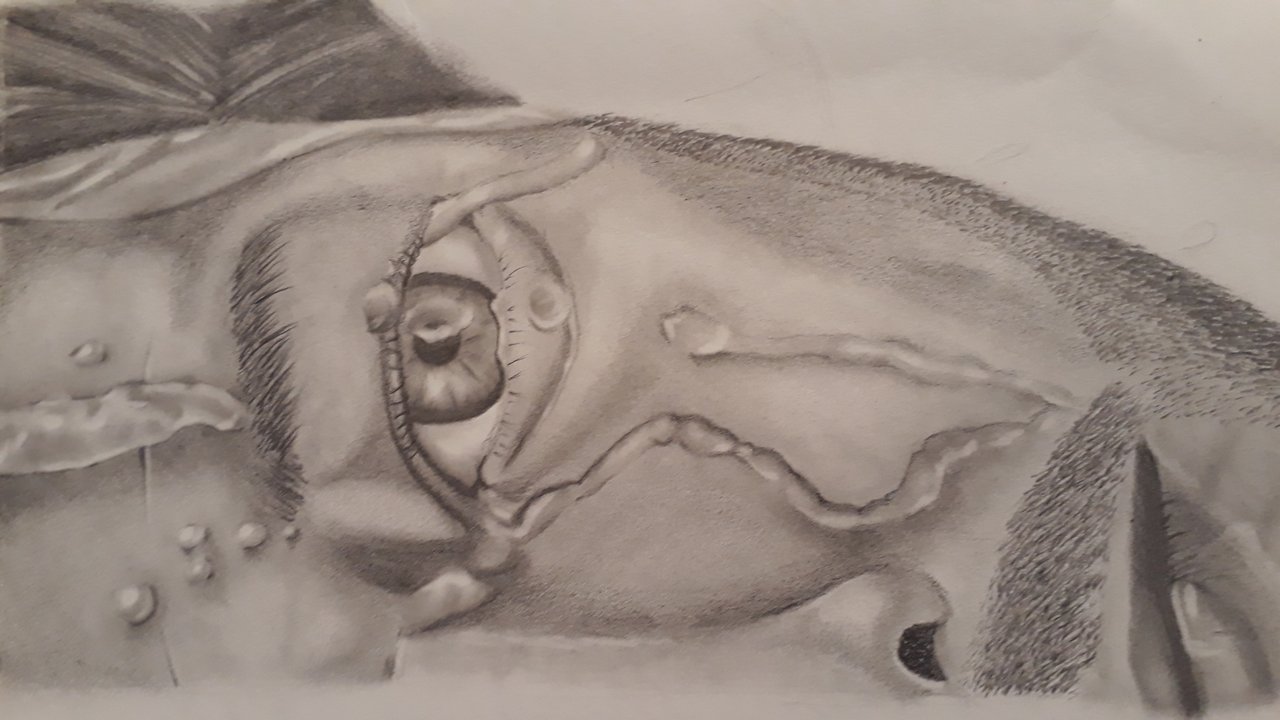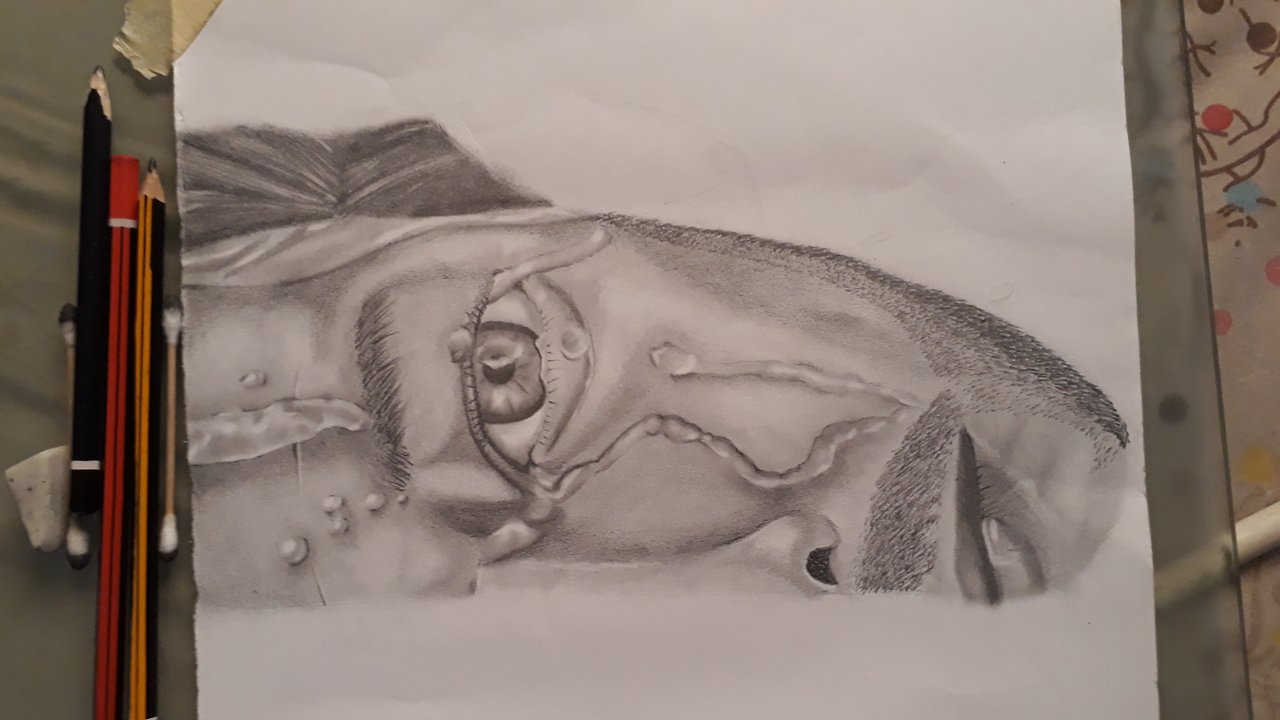 The maim oblective of this art is to show droplets of water on face. I can see the main face is more darker compared to the art and some areas of the water..
Hint: to better achieve a closer look of the reference art,a charcoal pencil would be best to achieve. I used a graphite pencil to illustrates droplets on face.. remember that the shape of the flow needs be understood and roplest always drop some shadows on the materials theyare formed,so to achieve these,always determine the shape of the flow(its always free or flexible) and never forget to drop shadows and highlights depending on where where ligth is falling from.