Life is a strange thing, sometime the very thing we love the most, or someone we love the most is right by our side, but some other times, we have to cross stars to find our love and passion.
But there is another thing, which is alway certain. That is our inner demons, we all have them, and we all have to face them all the time. Sometimes, they beat us down and make us their slaves, but other times, we triumph and own them.
As a life long video gamer so far, my first big computer game experience was doom, I still remember its magic and badassness. At the release of doom 4 and doom 4 on switch, I want to do a doom 4 cover art inking work to honor one of my favorite video game franchise, and dedicate it to all my friends and nice people out there, for whom needs a doze of courage to fight their inner demons.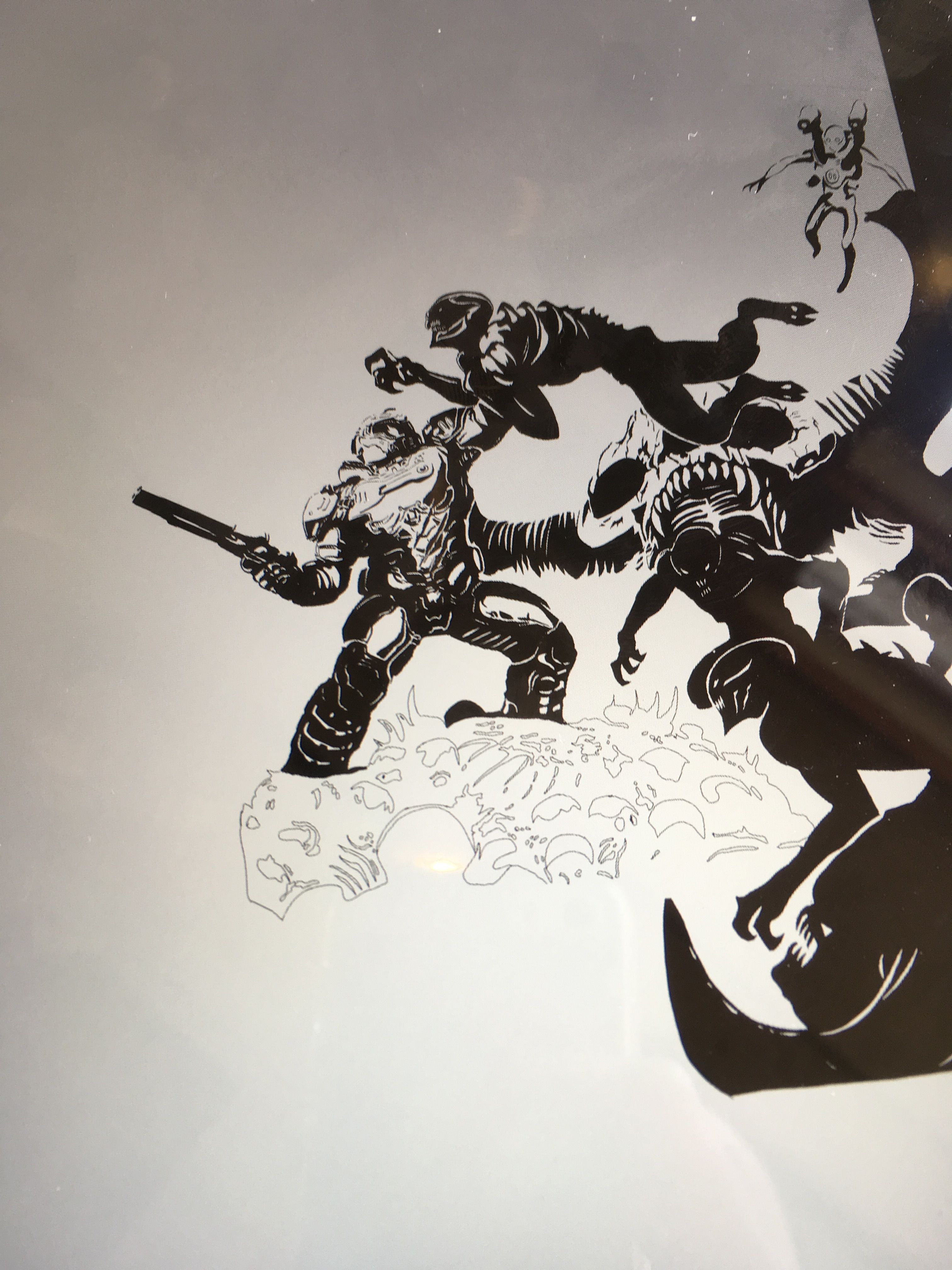 starting inking.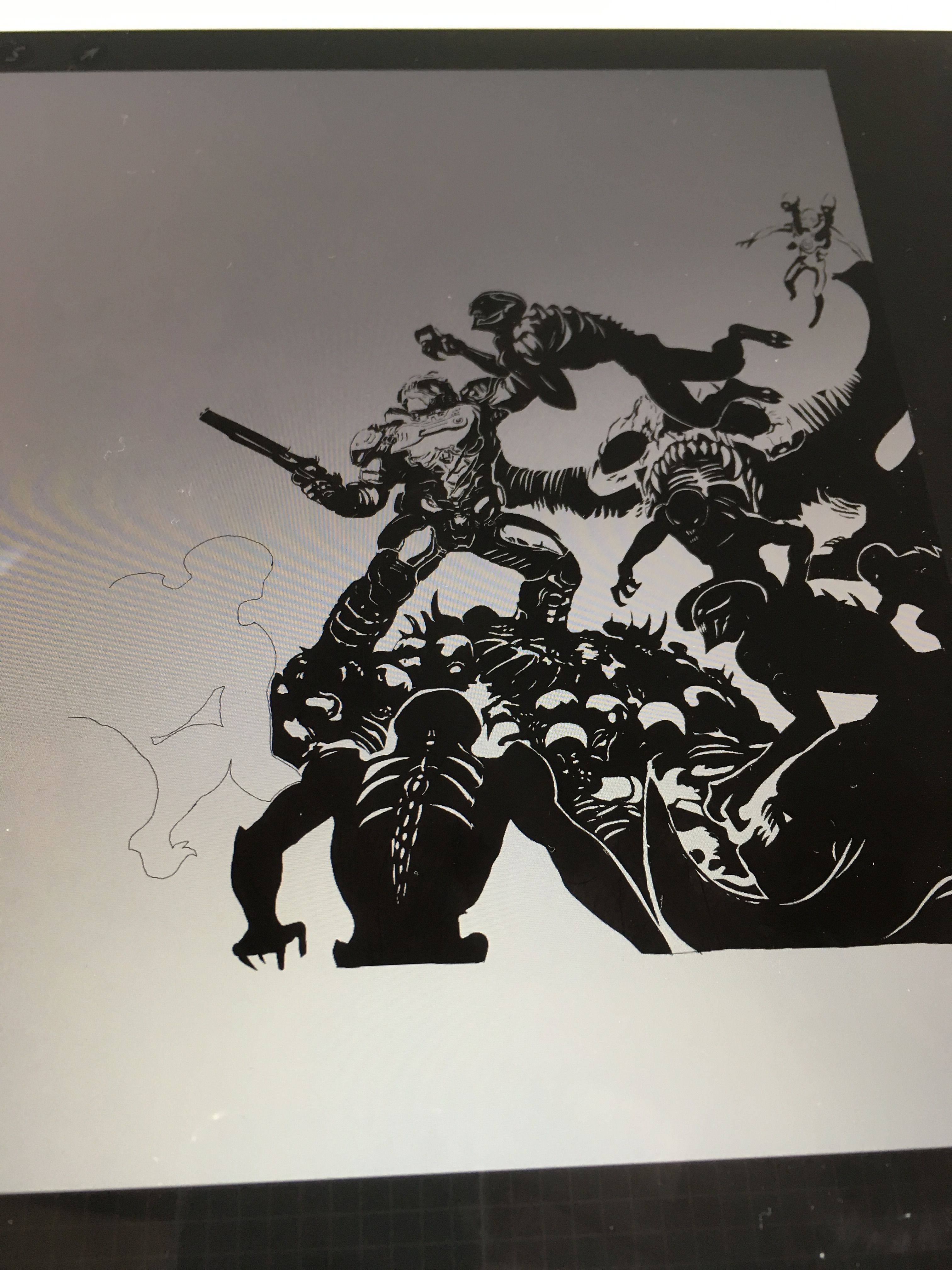 half way done inking.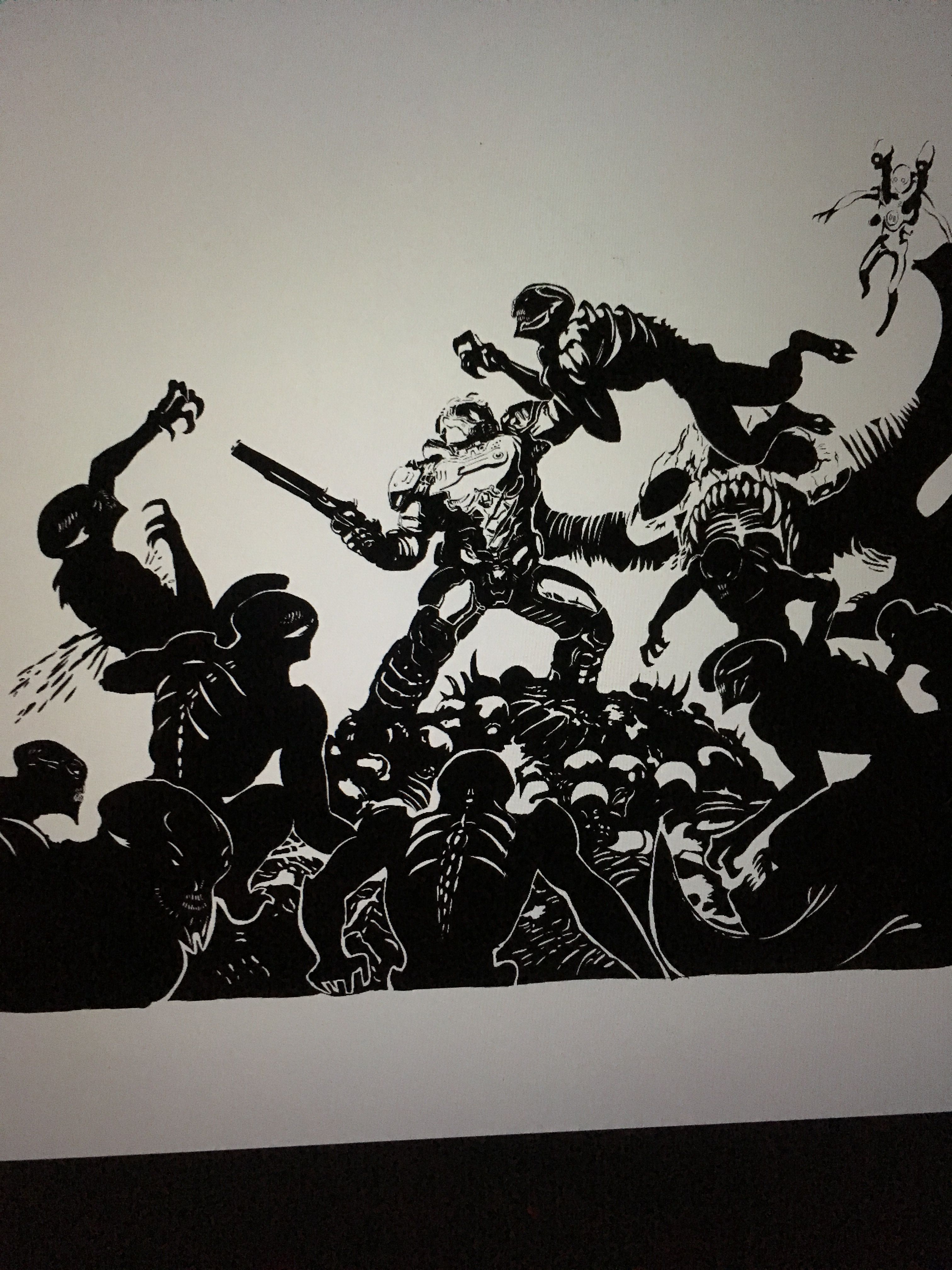 almost done inking.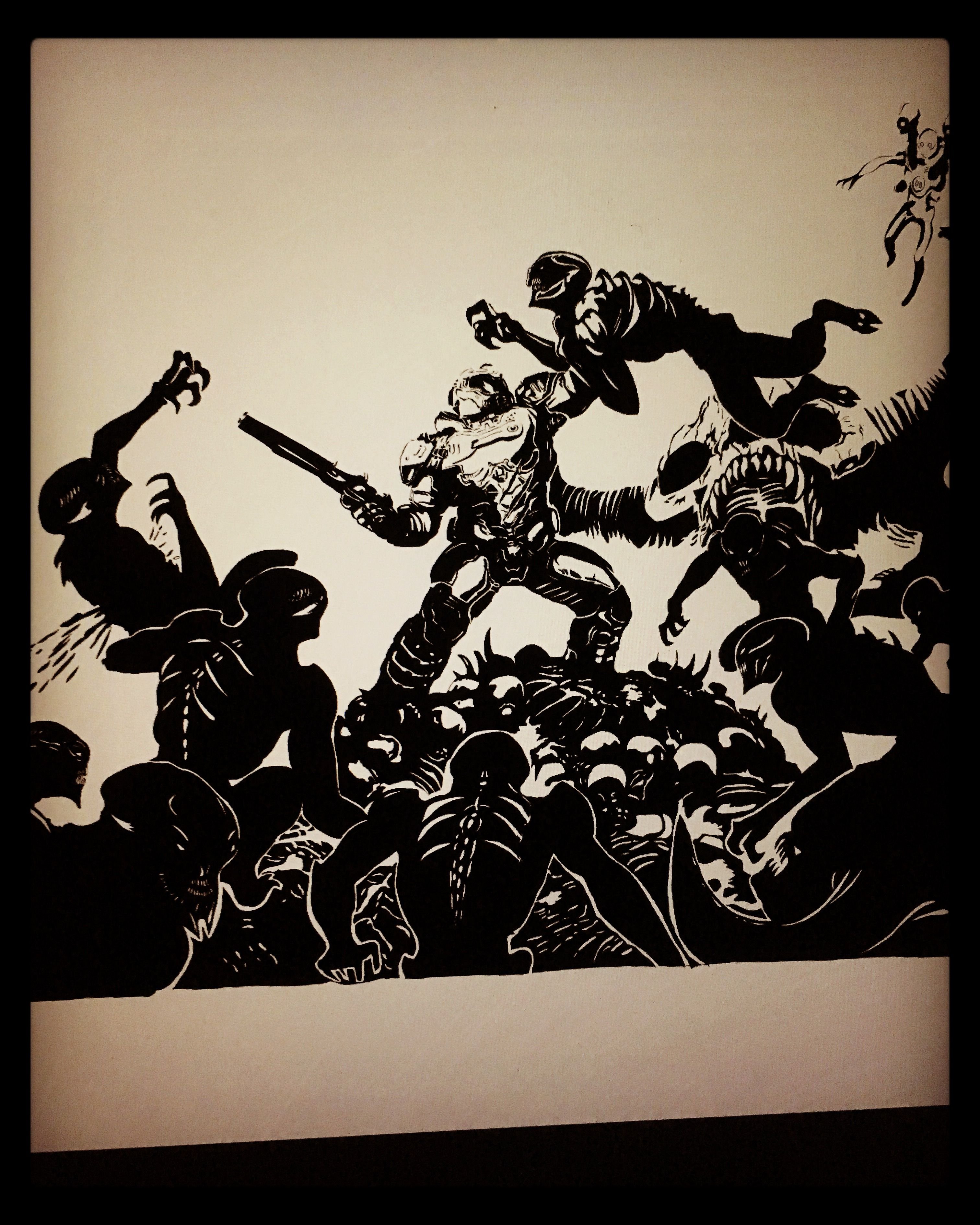 slightly different tone.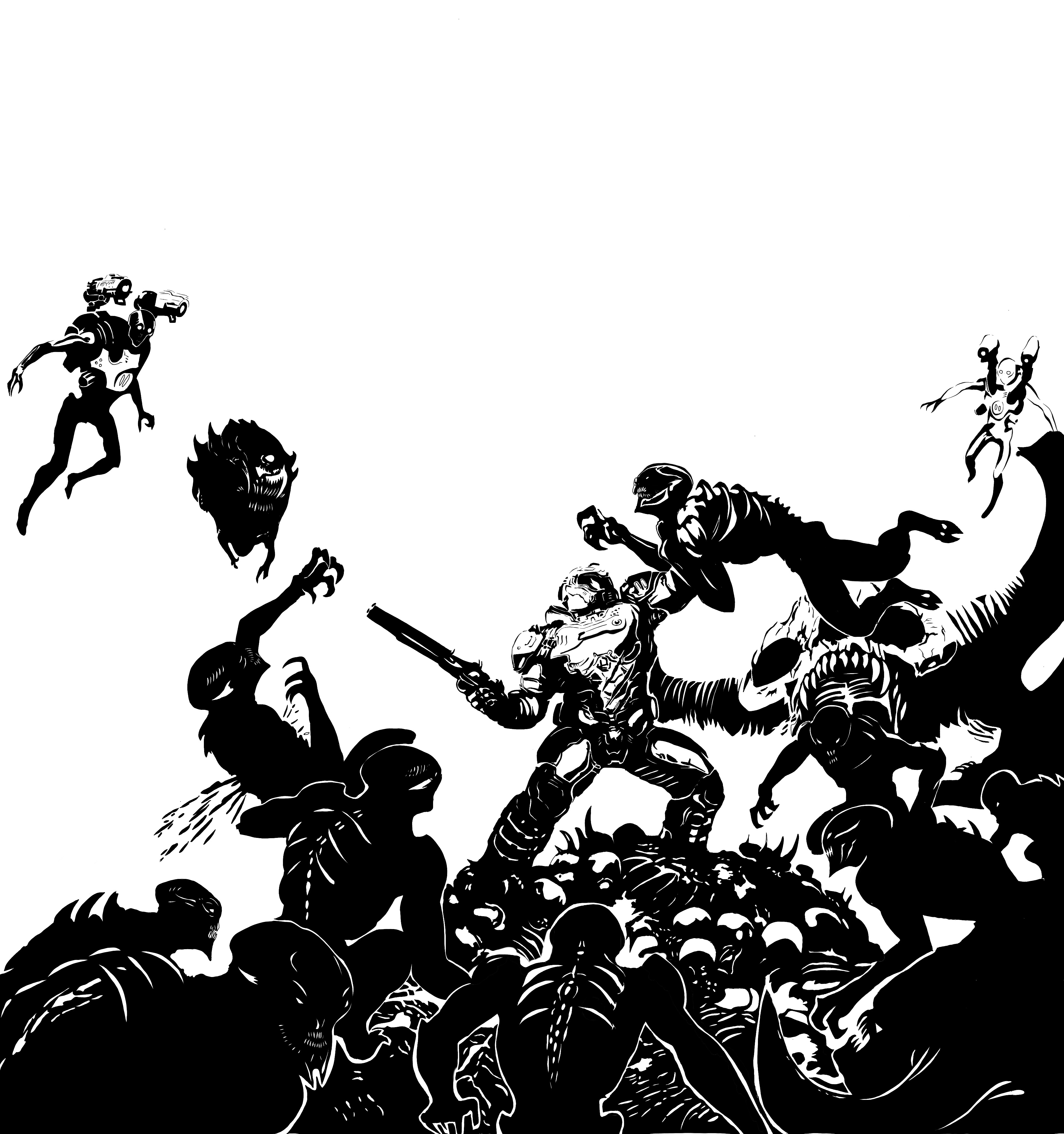 finally done!
I hope you all enjoy this work, have a nice weekend!
Cheers