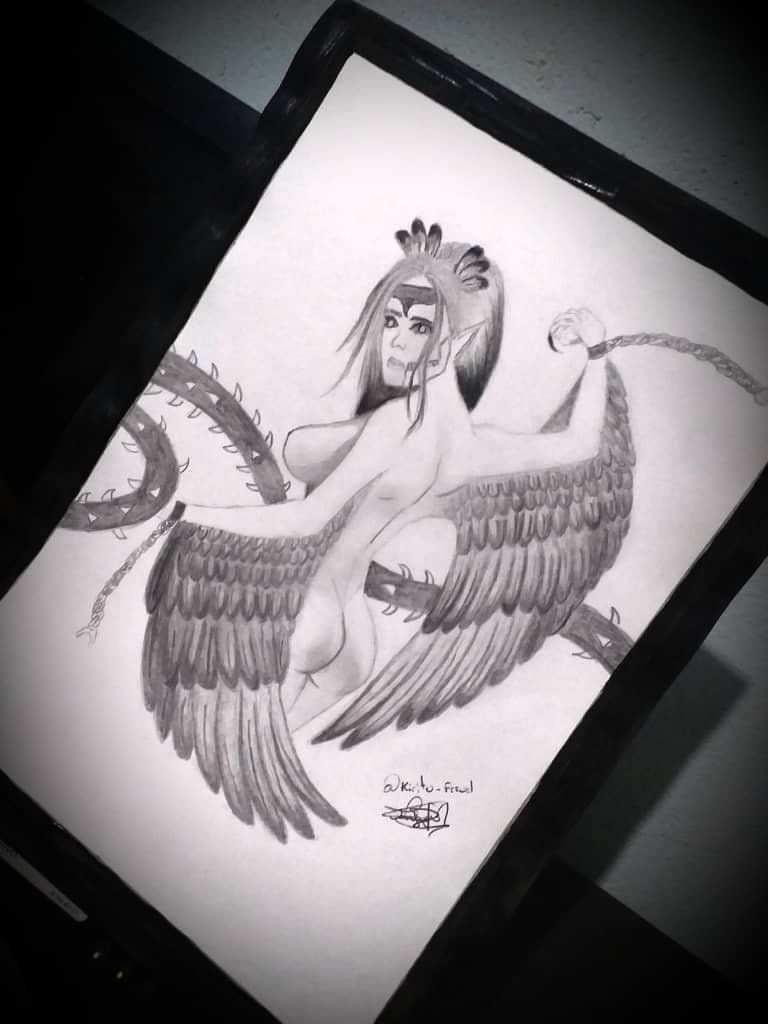 La arpía (diseño original) trabajo a lápiz de grafito y carbón cuyo atributos serían tipo aire y sonido, ataques: ráfaga de viento, cuchillas de viento, encanto y lujuria de melodía , los humanos son su especialidad. Diosa hermosa, que se convierte en demonio, buitre capaz de hechizar con melodías mágicas, todo esto pensado mientras la creaba, por lo que para efectos de ser una posible carta en steemmonster tendría una habilidad aleatoria según el contrincante, seria la primera carta con diferentes habilidades pero que se activa al azar, por lo que formaría parte de las cartas neutras.
La duración de este dibujo fue de 3 horas.
The harpy (original design) worked with graphite and carbon pencil whose attributes would be air and sound type, attacks: gust of wind, wind blades, charm and lust of melody, humans are her specialty. Beautiful goddess, who turns into a demon, vulture capable of casting spells with magical melodies, all this thought while creating it, so for the purpose of being a possible card in steemmonster would have a random skill according to the opponent, would be the first card with different skills but that is activated at random, so it would be part of the neutral cards.
The duration of this drawing was 3 hours.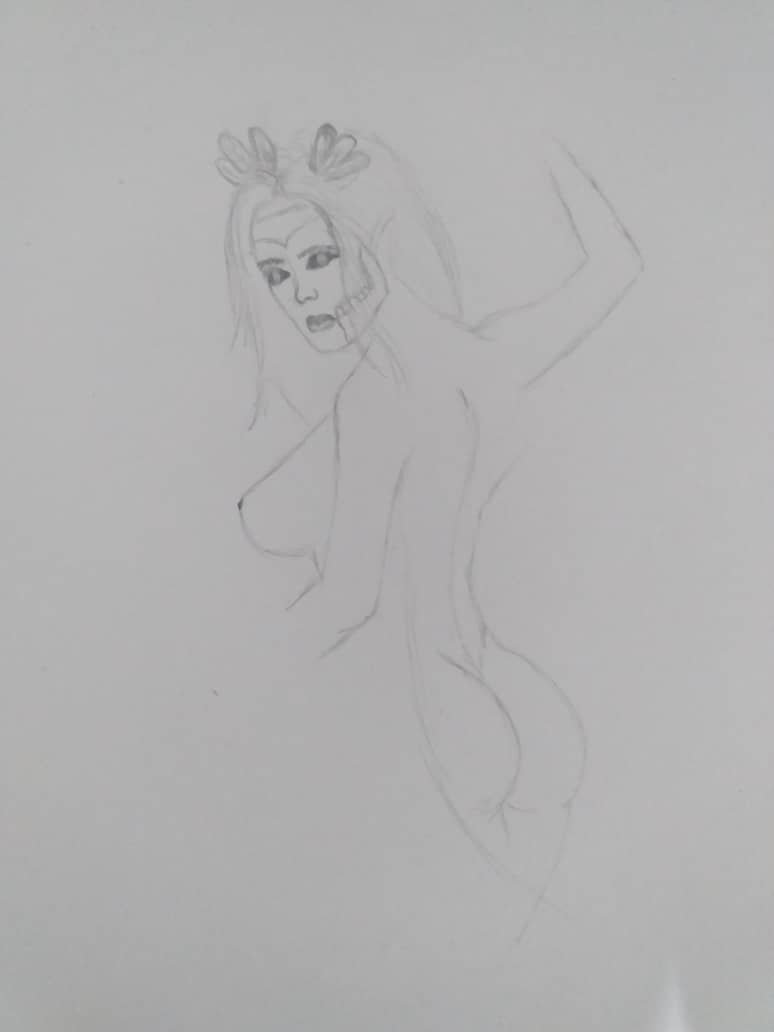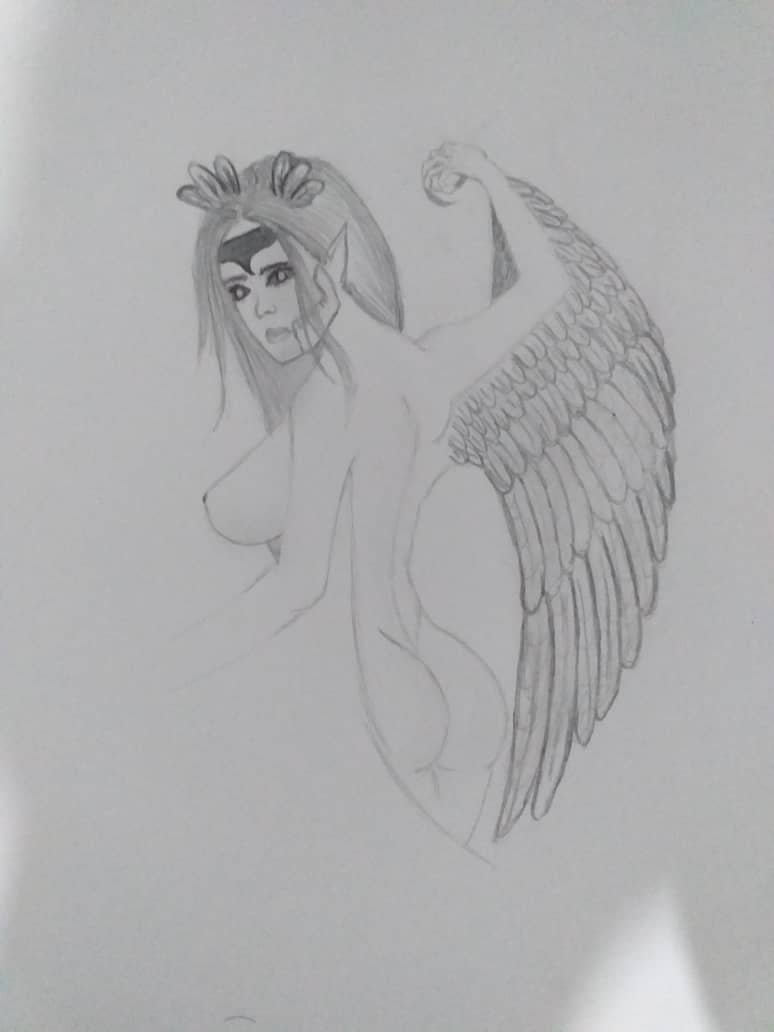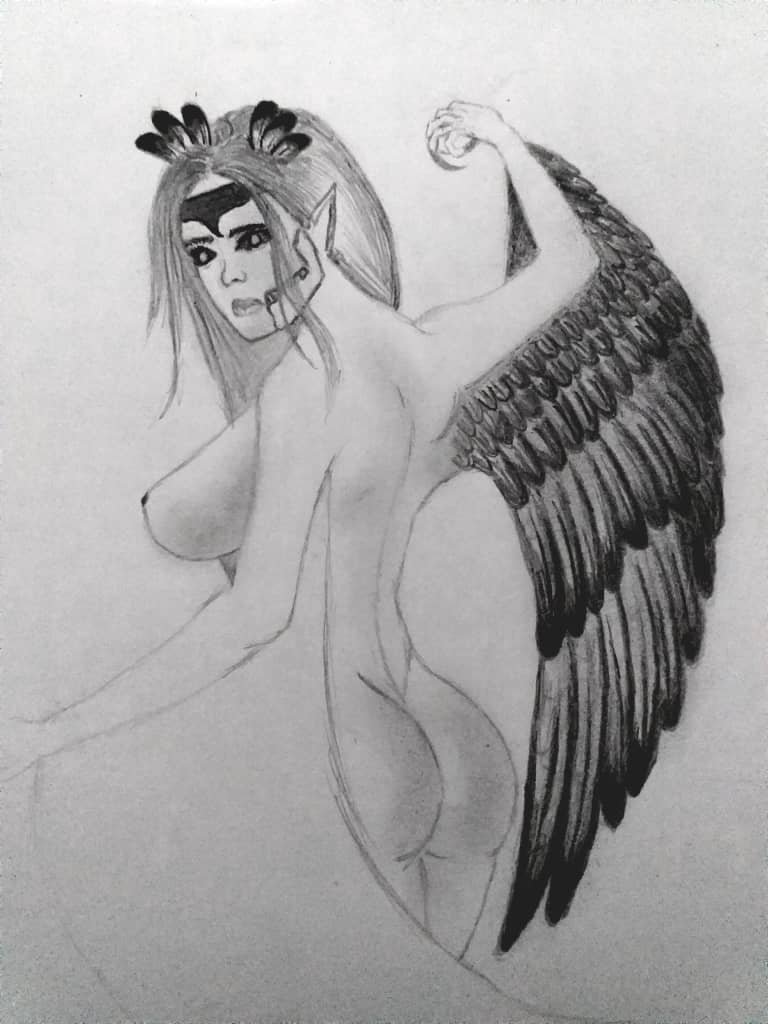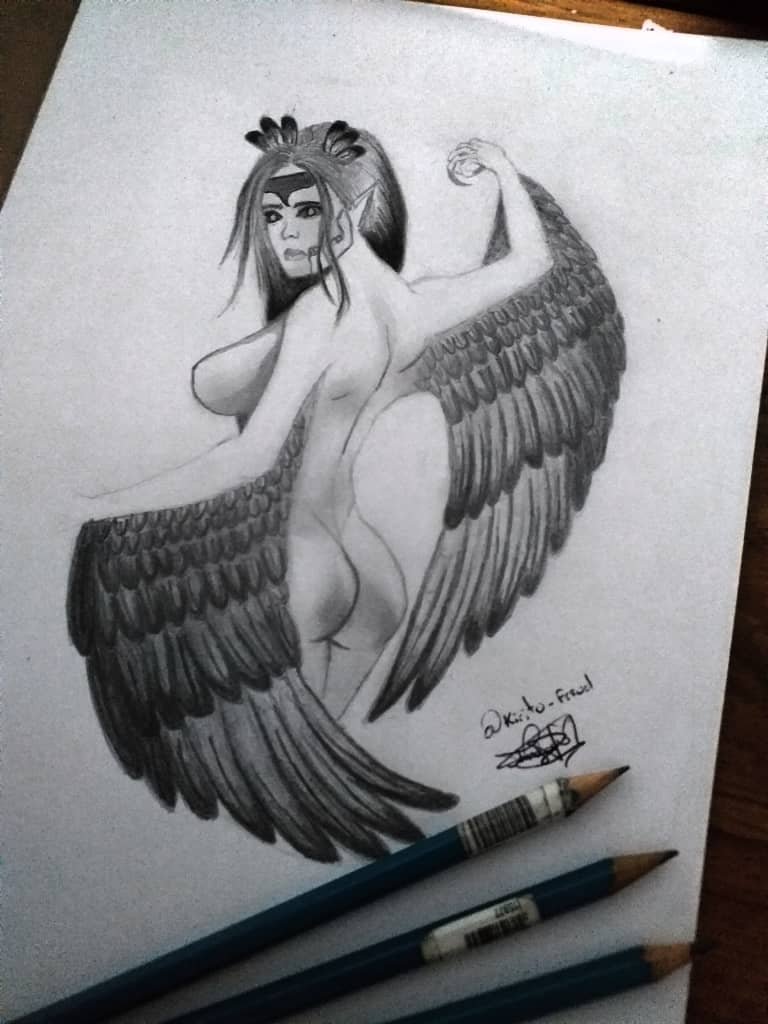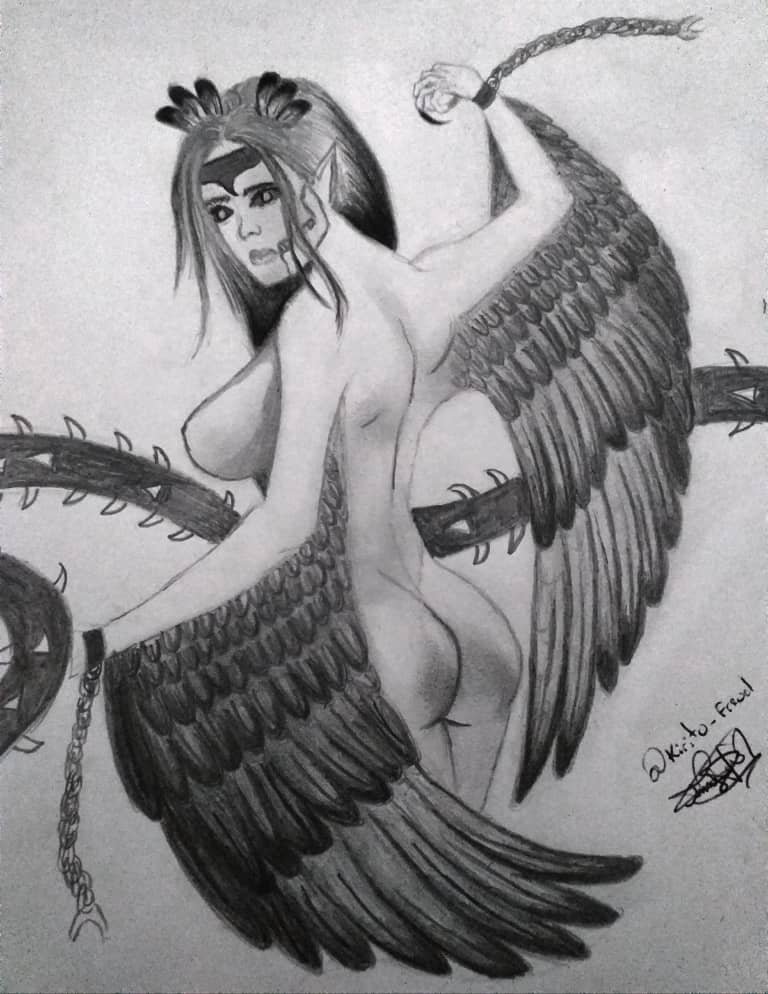 Gif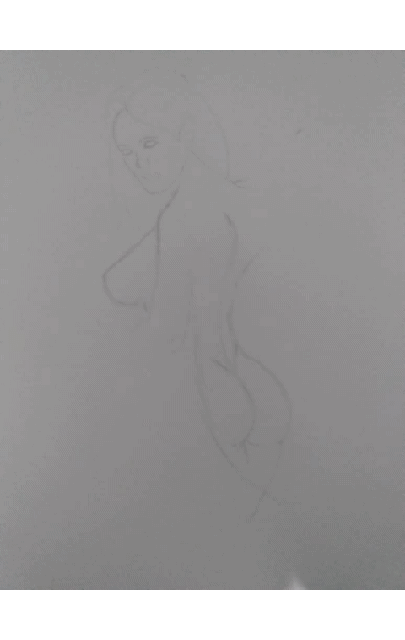 Splinterlands Art Contest! // Week 70 // 15 Booster Pack Prize!