End Gun Violence Together
"I'm proud to support @TOMS' #EndGunViolenceTogether initiative that @BlakeMycoskie is spearheading, which is about nothing more than supporting universal background checks and will result in saving innocent lives. Blake and his team are investing $5 million into organizations across the country who are committed to ending gun violence. If you've already sent a postcard to your representative, you'll receive a custom design that I created as a free download. It's not too late to take part in this campaign! Visit TOMS.com (link in bio) to get started. I'll be releasing a print on my site soon. Stay tuned for more on that later!"
by Shepard Fairway (founder of Obey Giant)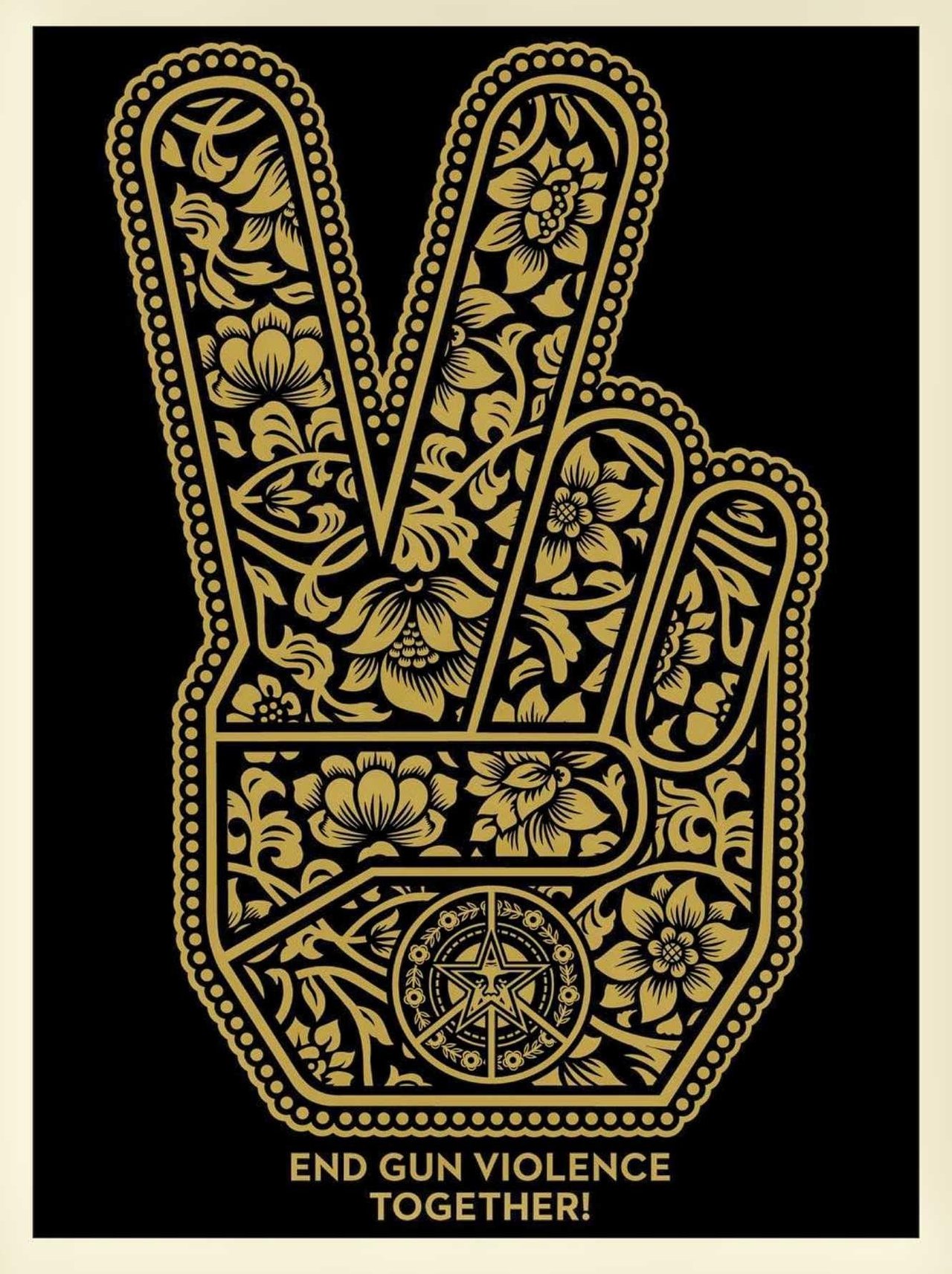 Image Reference : https://www.obeygiant.com
Shhhhh (this print will likely be released in a week or so on obeygiant.com and will sell out in less than 60 seconds - and finally the prints value will increase by 150-200% guaranteed within hours of the print release.