Tyle Stout's "True Romance" RELEASED EARLIER TODAY AT 12PM EST
Regular Edition of 750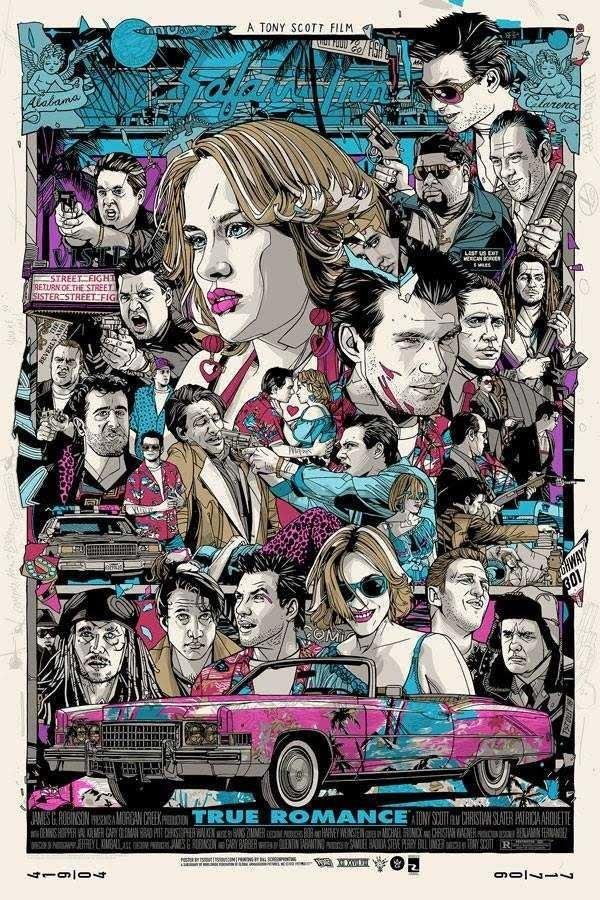 Image Reference: https://wwwgreymatterart.com
After waiting 25 years since 1993, Tyler Stout rose to the occasion to remake the classic cult film movie poster of True Romance.
In an interview with Grey. matter Art, the company whom released and collaborated the movie copyrights to be allowed for Tyler Stout to create this Movie Poster, GMA owners stated that for decades theve wanted the exclusivity to releade this poster
Variant Edition of 300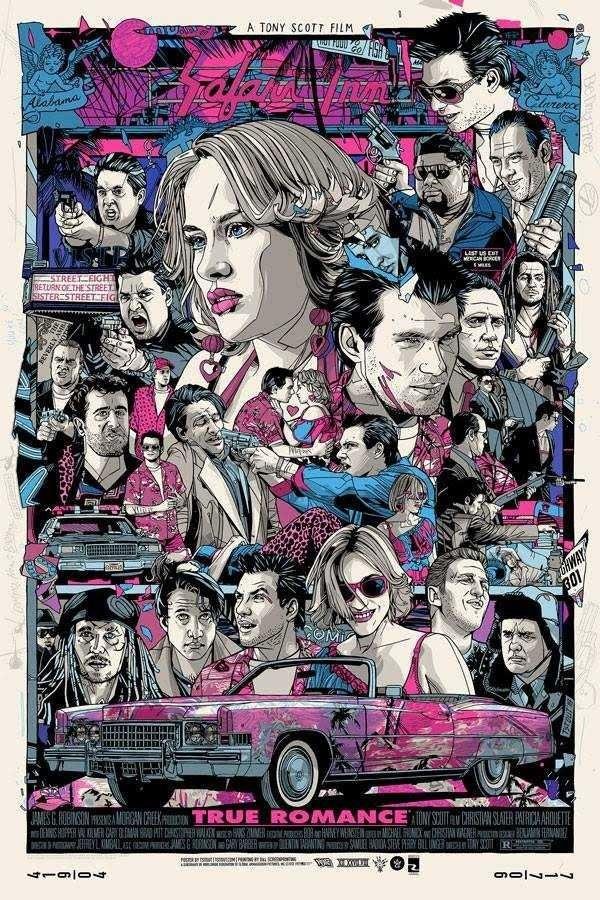 Image Reference: https://www.greymatterart.com
####### Grey Matter Art, a printing company specializing in releasing remade Movie Posters by the world's most talented modern artists released "True Romance" the regular limited edition of 700 and one of the variant editions with an edition size of 300.
Gold Variant Edition of 300 (Sold via Tyler Stout's Shop TBA)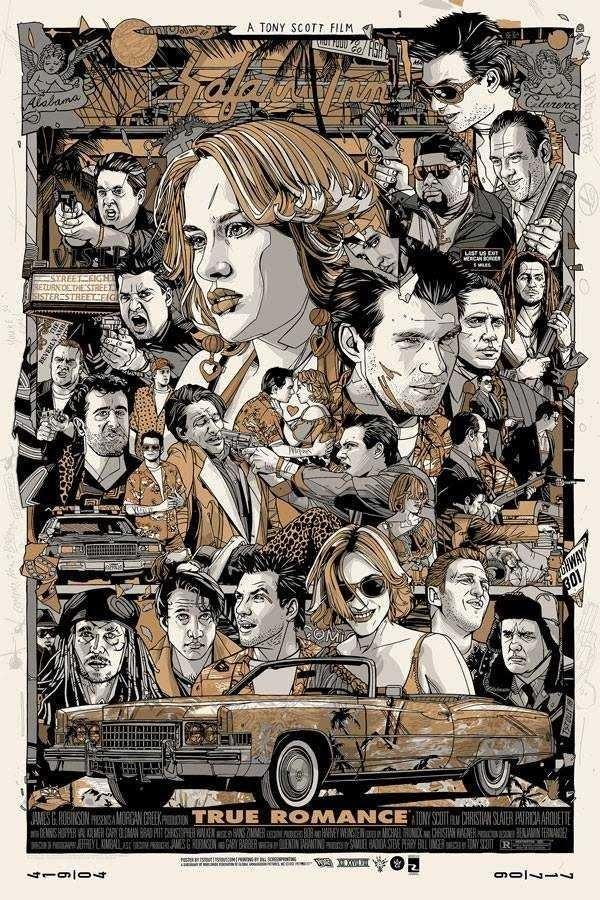 Image Reference: https://www.greymatterart.com
The poster shown above will be released on Tyler Stouts website at a later time that will be announced
####### Needless to say... The regular and variant released on the GMA site today at 12:00pm EST were ALL sold out by 12:01pm EST -by over 30 different reputable sources all of which are art print abd movie poster collectors
"True Romance"
by
Tyler Stout
On behalf of all of us here at Grey Matter Art, we would like to wish everyone and their families a very happy, healthy holiday season! Over the years we have been so lucky to have the opportunity to work with many talented and incredible artists, but we are thrilled to reveal to you that for the first time ever we are working with one of our favorite artists, Tyler Stout! So here it is, Under license from Morgan Creek, an officially licensed, limited-edition screen print for the 1993 romantic crime film, "True Romance." Written by Quentin Tarantino and directed by Tony Scott, we are honored to celebrate the film's 25th Anniversary. "True Romance" goes on sale this Thursday, December 13th at 1 pm (est), in the GMA Shop. - Tyler Stout