THE APOCALYPES ART WORK
"Abandoned Bankerohan Bridge"
Concept Art
Location: Bankerohan Street, Gen. Douglas MacArthur Highway
-This might be my last piece of the series for now. Need to move on and work on some other stuff. Had fun working on this.
The story could be that the road was blocked by residents to prevent unwanted "guests" crossing the other side of the bridge.
#bankerohanbridge #davaocity #conceptart #environment #bankerohan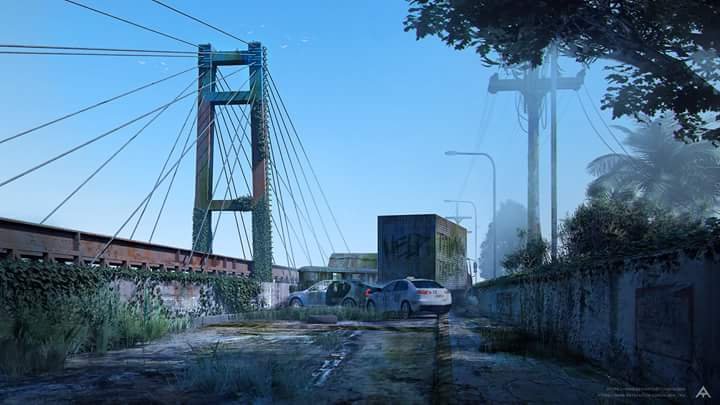 "Abandoned" People's Park - Concept Art
Location: People's Park Davao City
-I just realized that I still don't have a night shot for the series so I went with this one. I was thinking that the park may be one of the last safe stations for people before it got overrun. That's why there are fire lights set up inside.
#peoplespark #davao #conceptart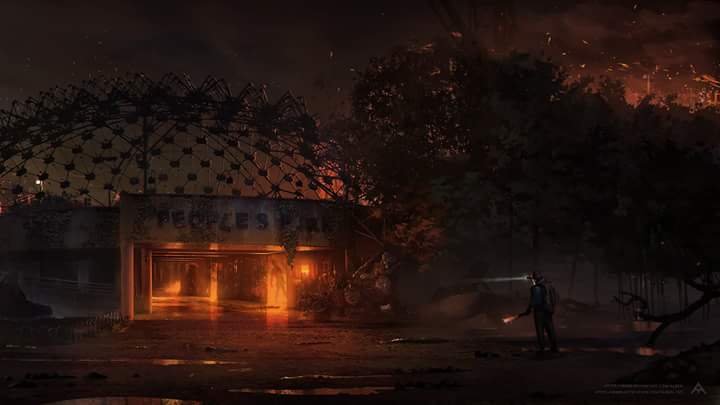 "Abandoned Sanggunian" - Concept Art
Location: Sangguniang Panlungsod ng Dabaw
-First practice modeling bases using Blender (3d software) and just painted over Photoshop. I find Blender easy to learn but requires a lot from your PC hardware.
Side note: I'm still a week old on Blender so I'm very sorry if the structure is not modeled accurately. XD I just used the Sanggunian's structure as inspiration instead.( alben says)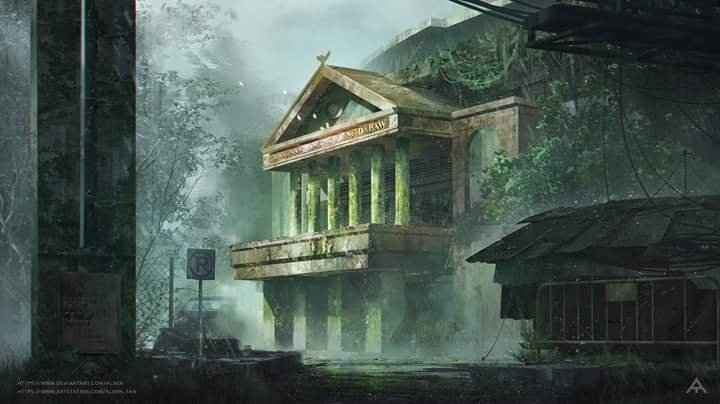 "Abandoned Shanty Town" - Concept Art
Location: Somewhere in Davao
-Lately, I've been busy practicing a lot of environment compositions with no base reference. Never thought it's going to be that hard and challenging to come up with a good compo. For this one, I just imagined what a shanty part of Davao would look like.
Medium:
Photoshop CC
Sketchup 2016 (for pespective only)
Wacom Intuos 4
P.S. I just want to say thank you again to the people who appreciated the "Uyanguren Street/China Town" artwork. I'll be doing more of the iconic places soon.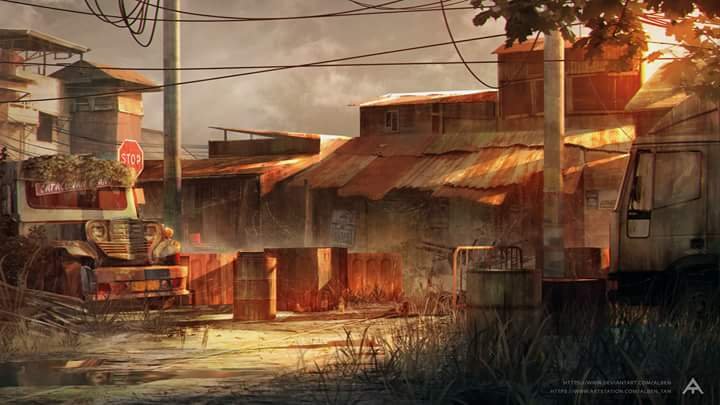 "Abandoned Uyanggurin Street/China Town"
The Davao Chinatown is the Chinatown of the city of Davao and the only one in Mindanao. It is the primary residential area of the Chinese Philippine community in the city. The area is bordered by Santa Ana Avenue, Monteverde Avenue, Ramón Magsaysay Street and León García Street. It is the Philippines' largest Chinatown by area with a total land area of 44 hectares and is part of four barangays.
source
-The concept and composition. This is my first matte painting of a city. I've wondered what Davai would like if it was abandoned for a long time. Or it could be possible as early zombie apocalypes time.
If you want more art work from Mr. Alben Tan just Follow on his instagram acct: https://www.instagram.com/alben.tan/ and facebook acct: https://m.facebook.com/albentan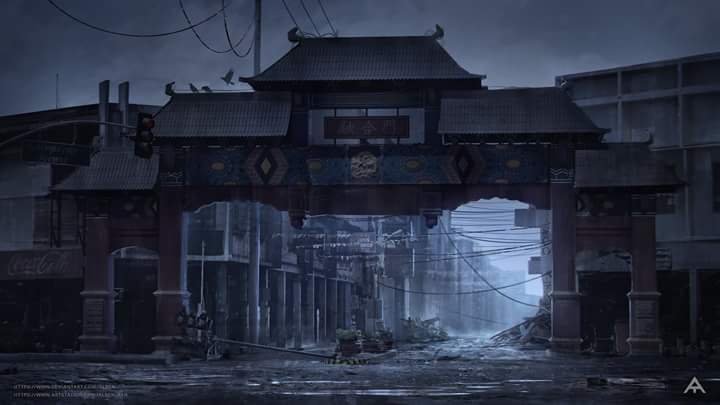 thank you for droppiń by
---