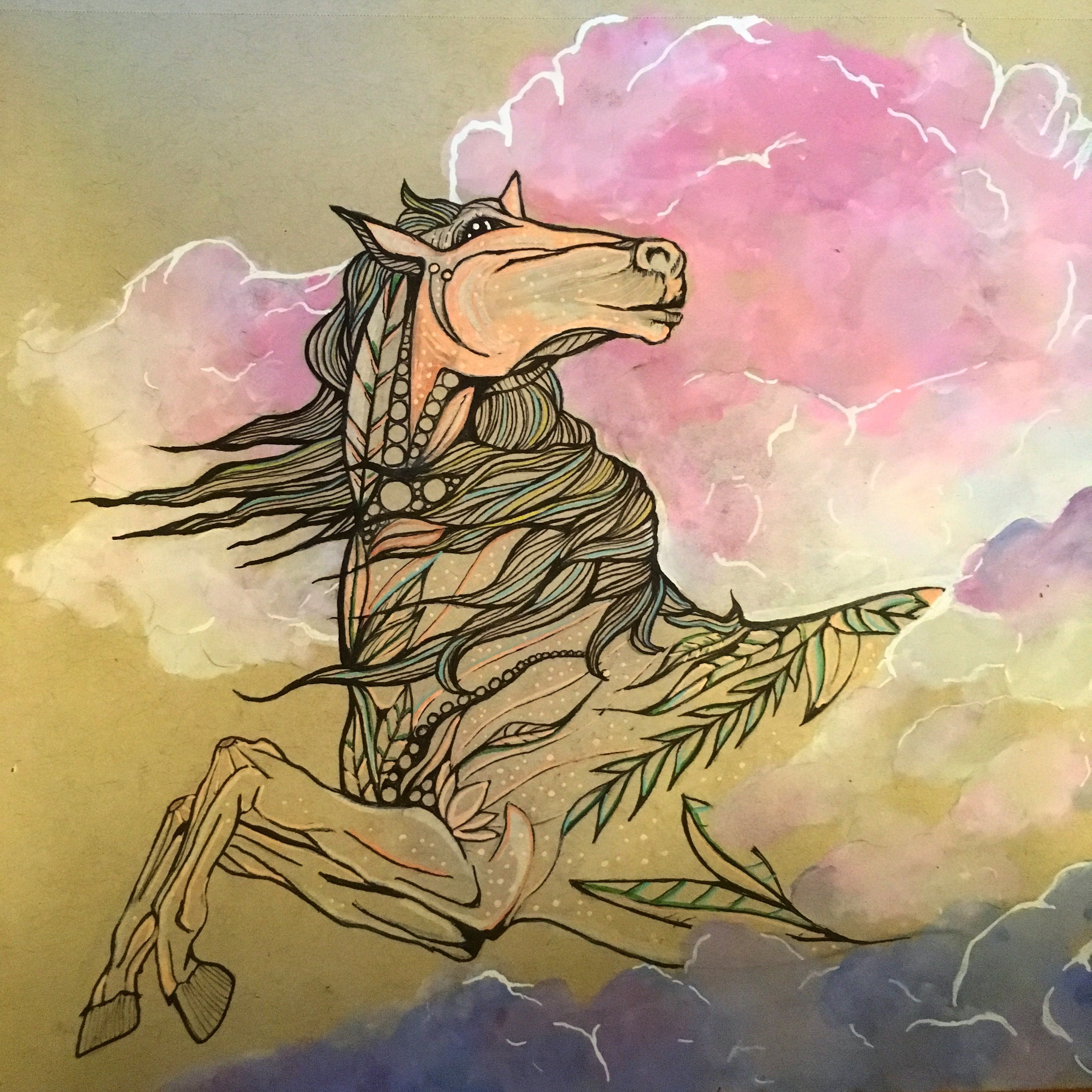 Horses hold a majestic, mystical quality, so I decided to start this piece as the horse galloping out of a cloud. For this I used my fingers with white, blue and pink paint to create the cloud effect.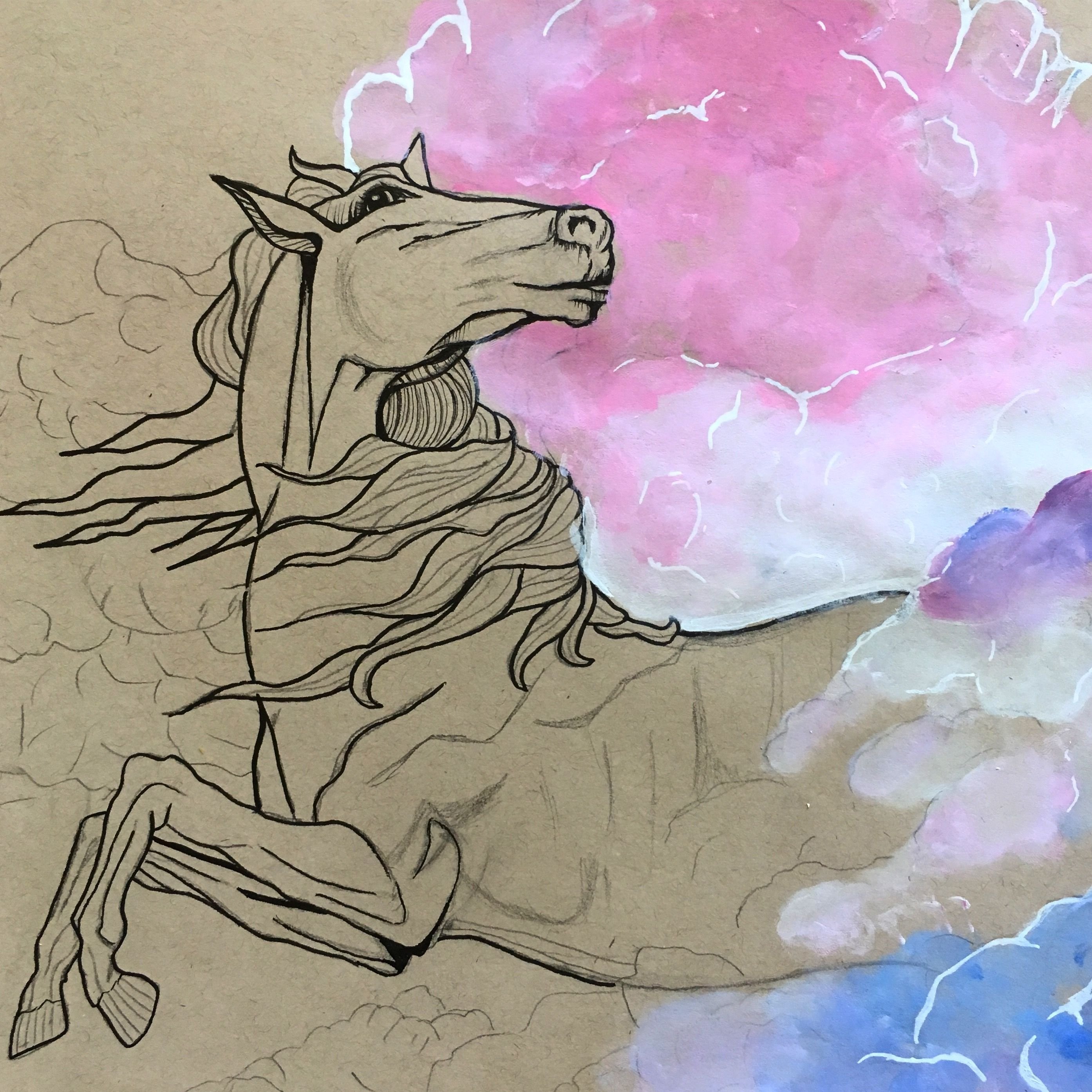 I then made the simple outline of the horse, drawing attention to the movement of the mane. Once you practice having the correct anatomical figure, that's when the creative fun starts. I then added some more detail and colour such as plants, lines and circles, which adds further interest and a personal style favourite of mine.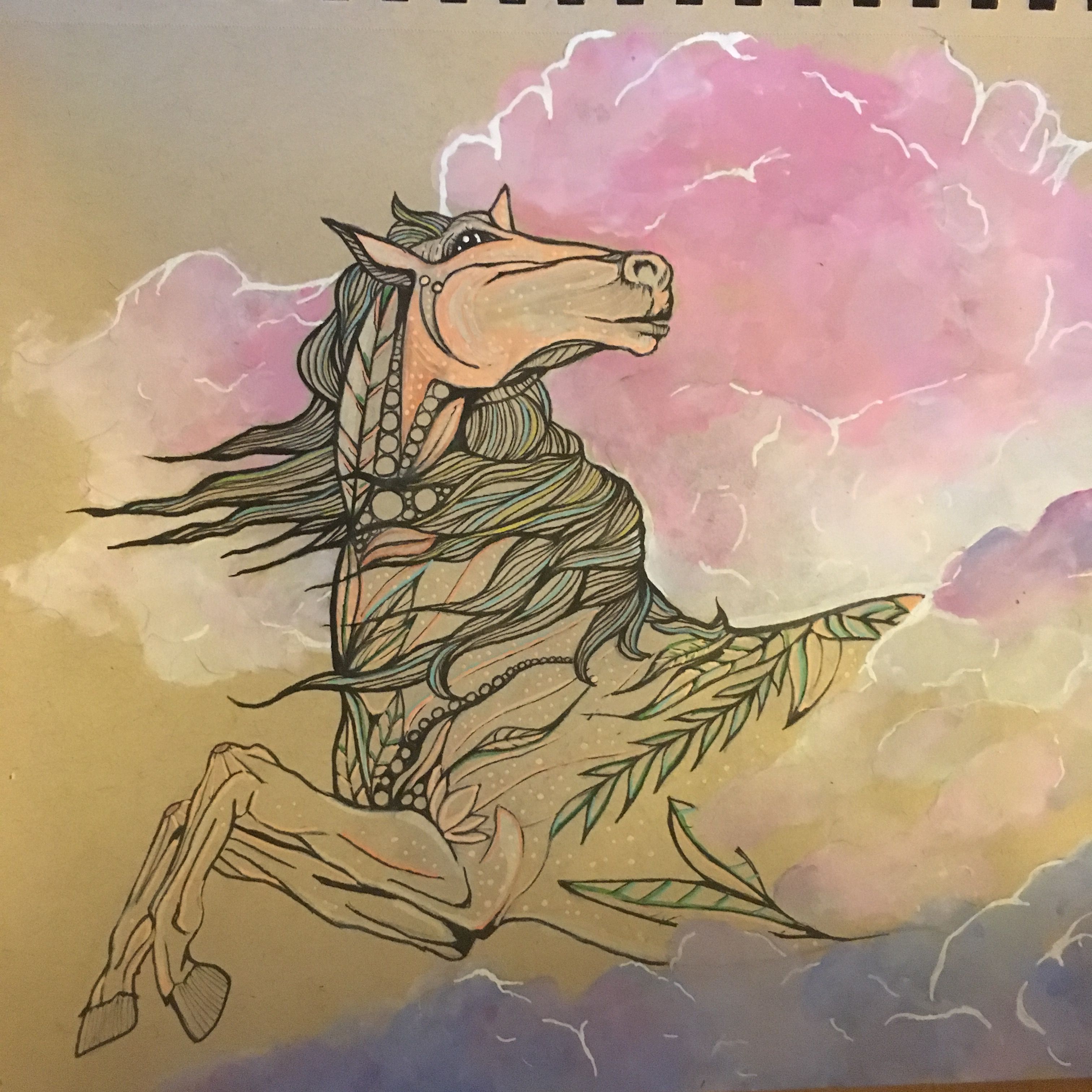 I then decided on a whim that I would make the horse all white...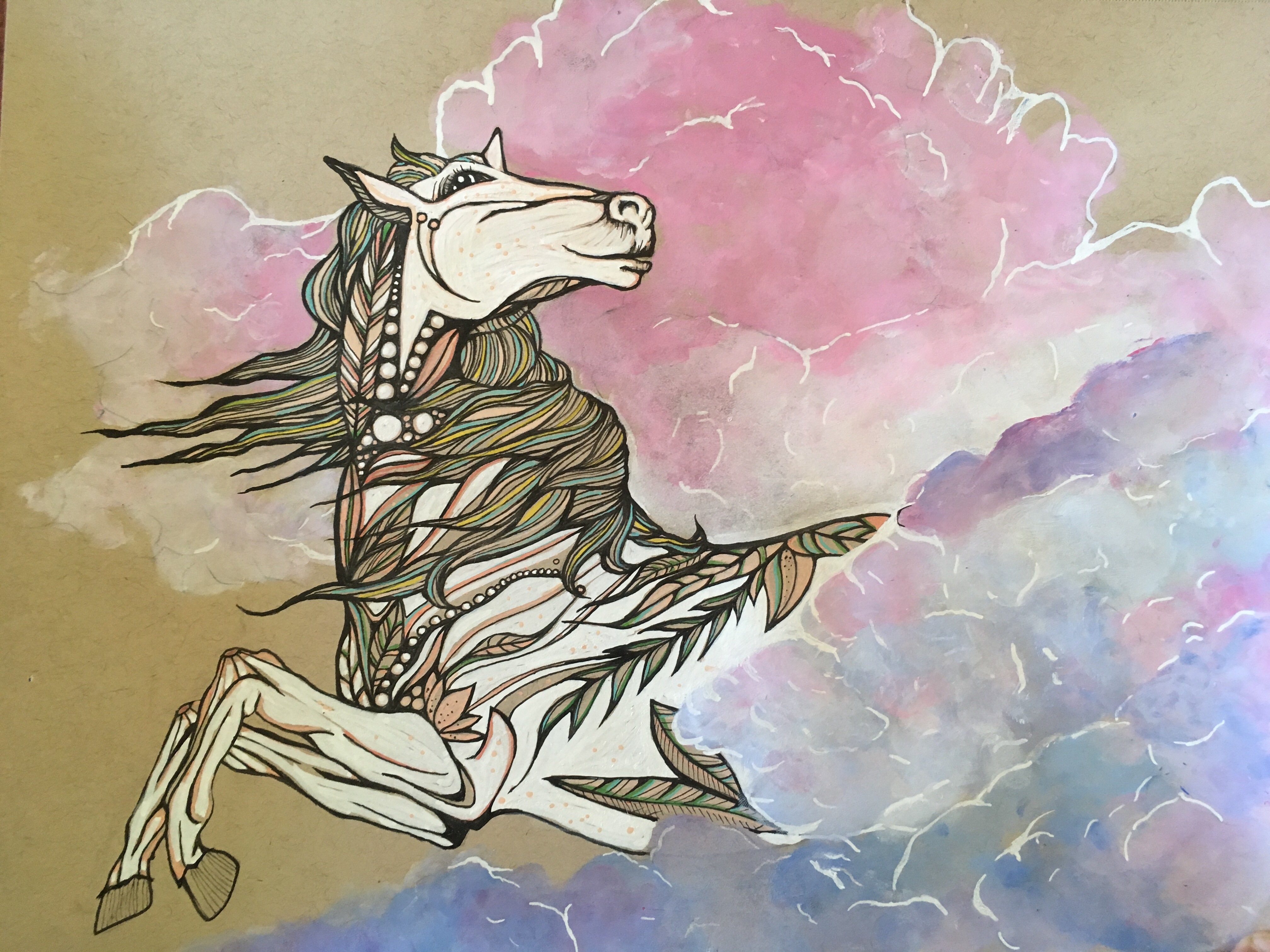 And then I didn't like it and changed it back to the bright sand colour instead. That's the beauty of these acrylic pens, it's easy to change your mind and modify.
These are the pens I use.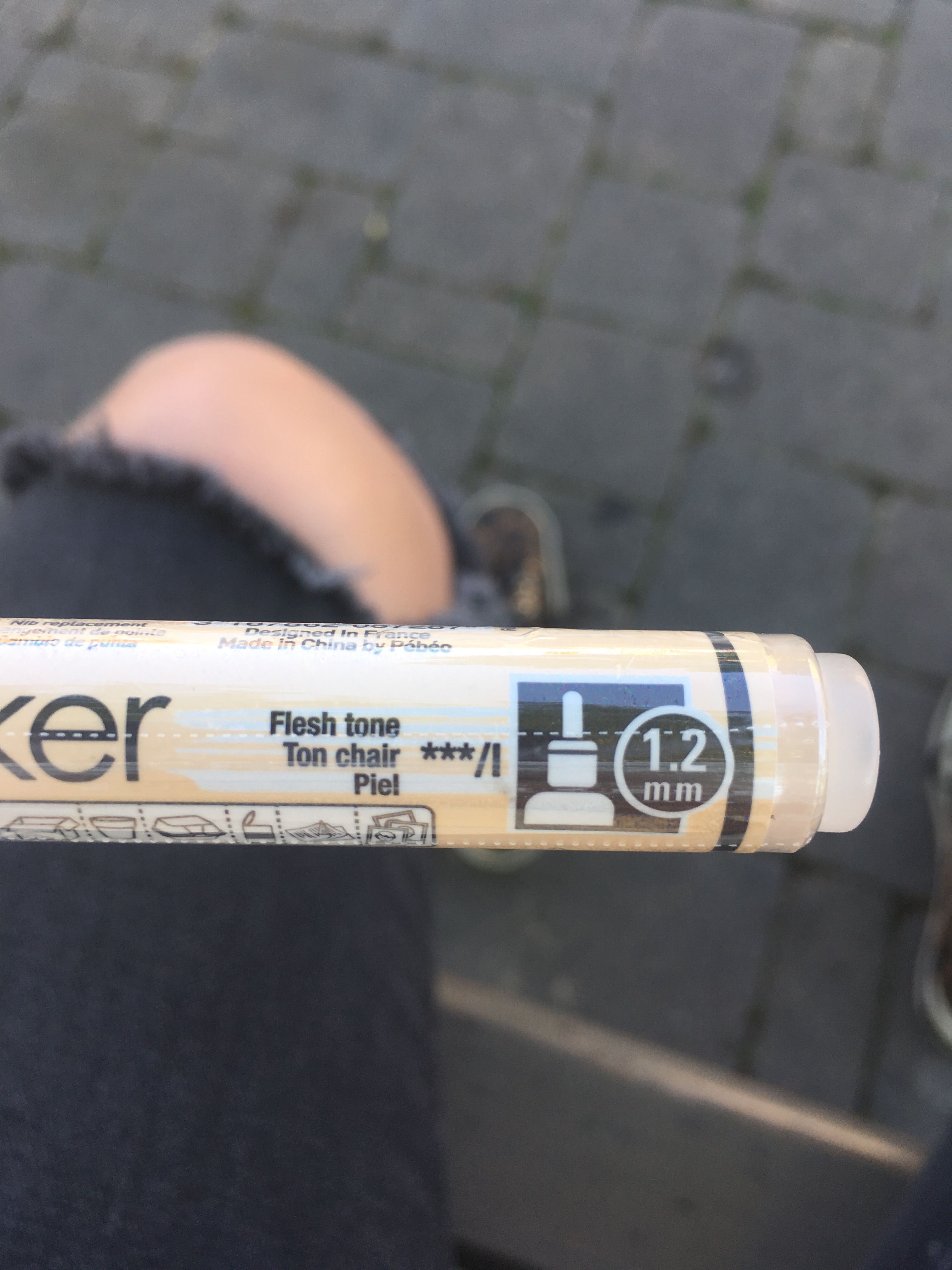 And this the final piece. Thanks for checking this out. Hope you enjoyed seeing the process!