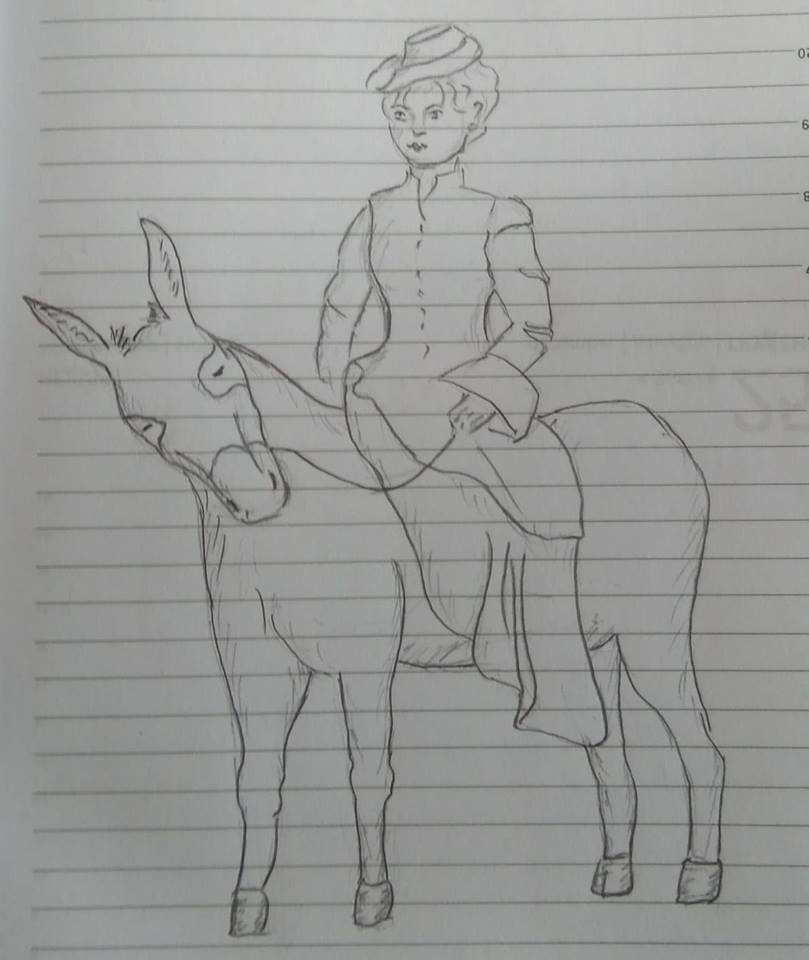 Sometimes when I read a book I can not stop thinking about the picture that comes to my imagination.
This was such a story with Mary Thorne from "Doctor Thorne" by Anthony Throllope. When she came as a guest to her aunt but asked not to buy a horse specially for her. And so she made her everyday trips on a donkey.
Even though she was not from a rich family the idea of a girl brought up in gentleman's home and now riding a donkey is really a strange one. So I thought a lot about the way she looked like.