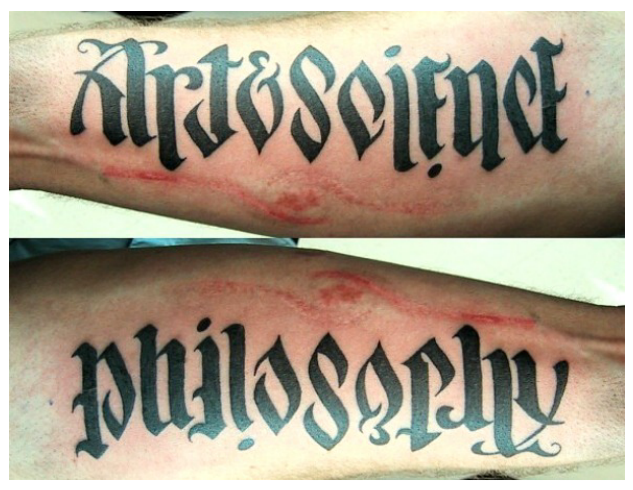 So, is this one of the best tattoo ever? I really like it. When you see it from one side, it says ART & SCIENCE but when you flip it, it says PHILOSOPHY.
Very nice creative artwork merging 3 things that are very special to me.
LOVE FOREVER, LOVE IS FREE...