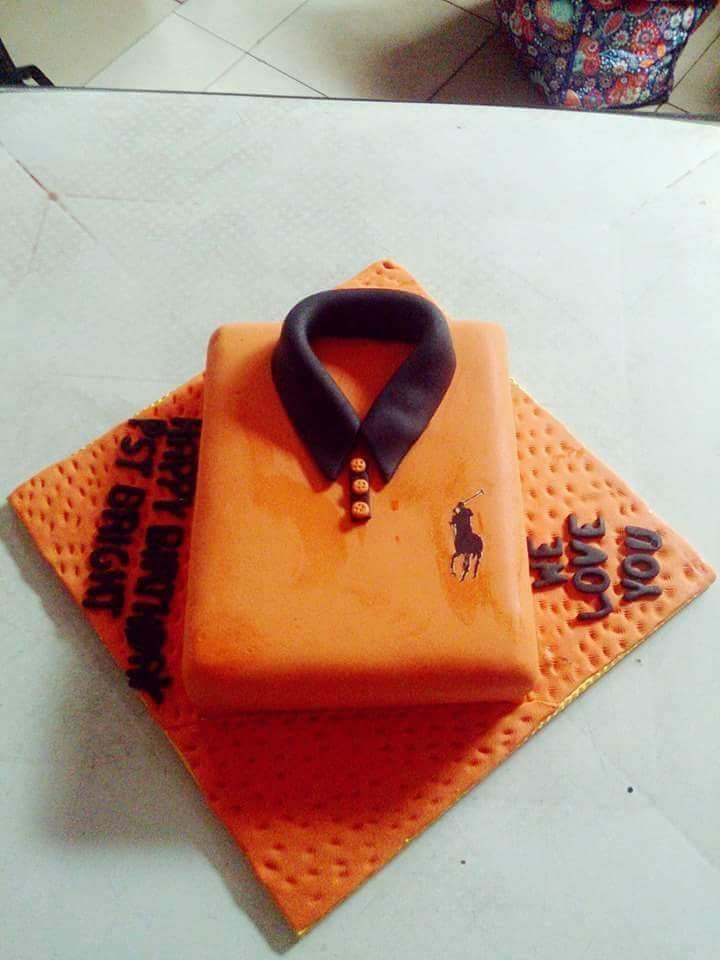 Am very excited to be here. For the very first time, I will display some of the things I have been learning from my classes as a fashion design and catering student.
Just last week, we started our sugar craft lessons. Here, they teach us how to make cakes; molding them into different objects. So for our class assignment, we were asked to make our our sugar crafts. So I decided to use our shirt uniform as an inspiration. I made a sugar craft of our shirt and I decided to share the results with you.
You can see me and my colleagues taking a picture after I finished the assignment.
I hope you love it. I will be sharing more with you as we make them. Thanks for sticking around.