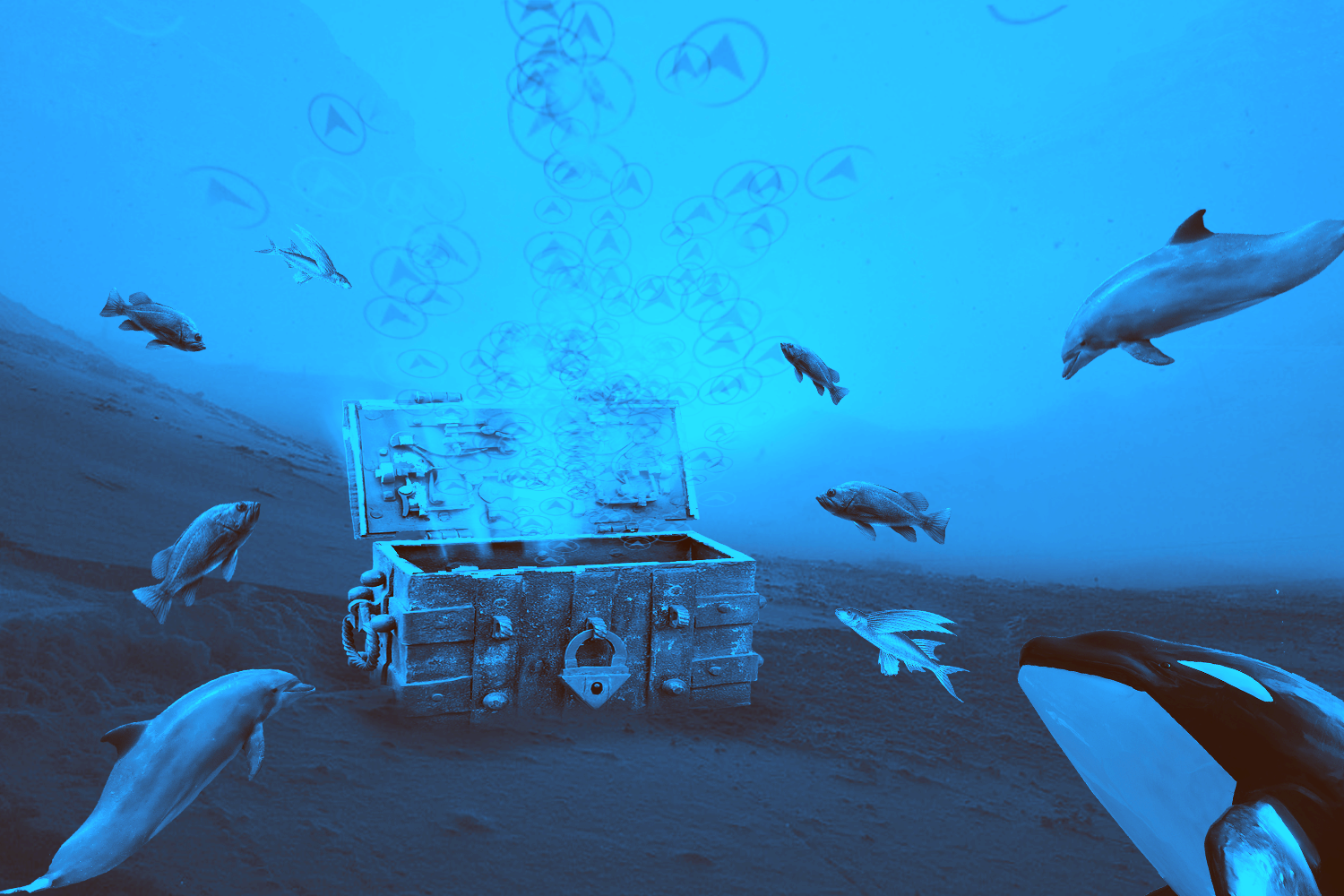 STEEMIT inspired Art. Somehow I connect lost treasure, sea and fishes with Steemit. But it seems like it's already connected.
Lost treasure at the bottom of the sea are always the most valuable. This minnows, dolphins and whales found it. It's treasure of upvotes.
How it's made?
Two backgrounds and color fill between them.
Ark with shadow at the bottom.
Fishes and upvotes added.
Main thing! Gradient map and curves with blue color like bottom of the sea.
Tool:
Adobe Photoshop CS6