Something that is becoming clearer and clearer to me is my patterns of creativity and production. Like tides in the ocean they rise and fall. Some days I'll pop out a dozen drawings, others days, maybe 3 or 4. Occasionally there are prolonged periods of output where it feels like my engine is sitting in the sweet zone on everything. Of course a lot of this is influenced by what other life activities happen to be going on, if friends invited me out, dropped, or I happen to alter my normal schedule, but, even when there are interruptions there seems to be a pattern and things just seem to get done no matter what...if it's the right time. If I was smart, I might start keeping notes on what's going on so I can more accurately chart out my days, hehe.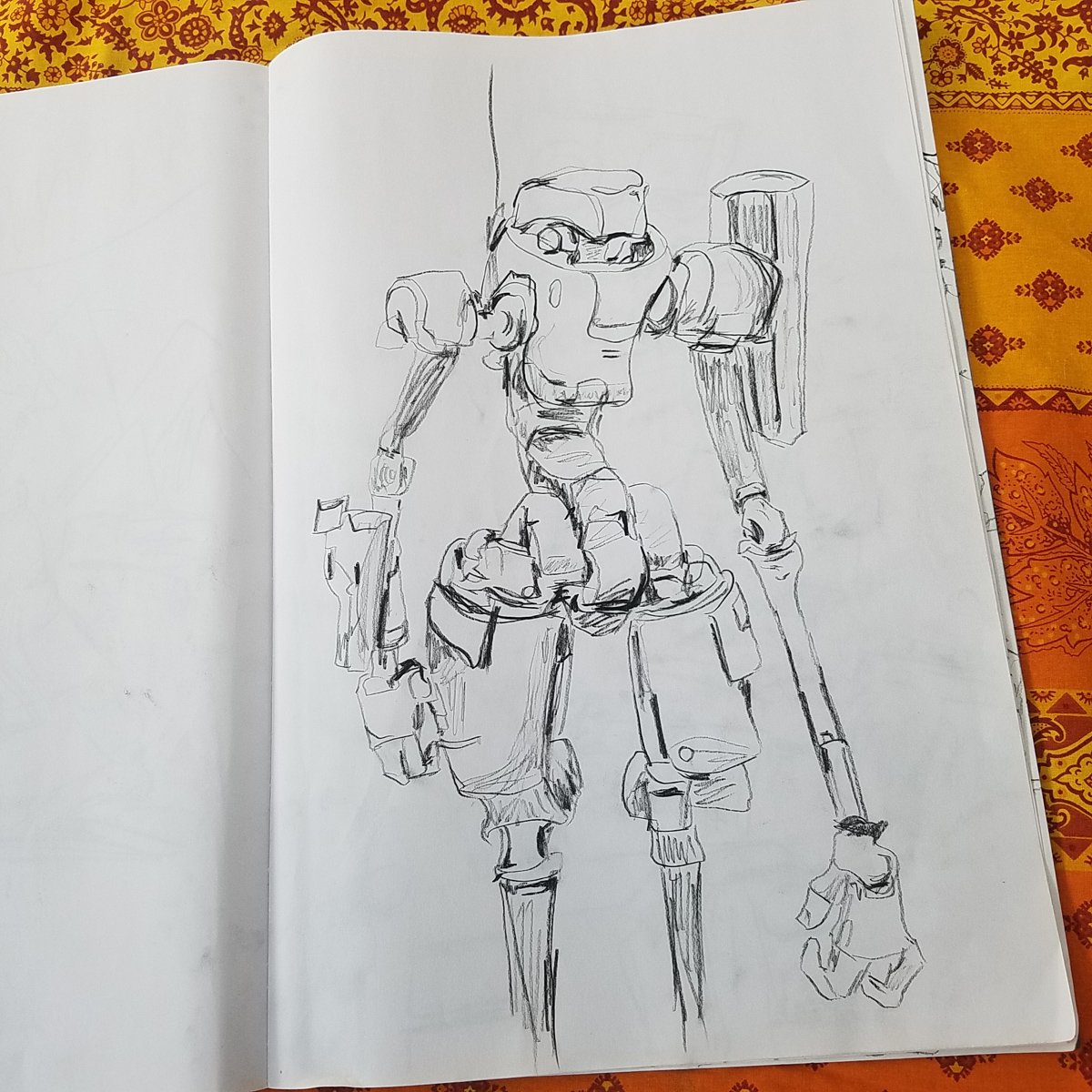 The reason I bring this up is because of the last post I made. I talked a bit about the frustration of not being able to fully realize the ideas in my head with my current skill level, but understanding that this frustration is just a reflection of the commitment I have to what I'm doing and that I must have the patience to work through it. I also get frustrated on occasion because of my output. Why can't I do more?
I want to be putting out a lot of stuff every day, pushing further forward as fast as I can. I want to be able to look back on yesterday and see an improvement from the day before. I want to drop a dozen drawings in various media without blinking an eye, living up to the expectations I have inside my own head. I'm not easy on myself...well, I should say I'm in the process of learning to be easier on myself, and part of that is realizing that I do have creative and productive cycles. That, I shouldn't be frustrated when I only put out a couple things in one day, while on others it seems like finished work drops like leaves in Autumn.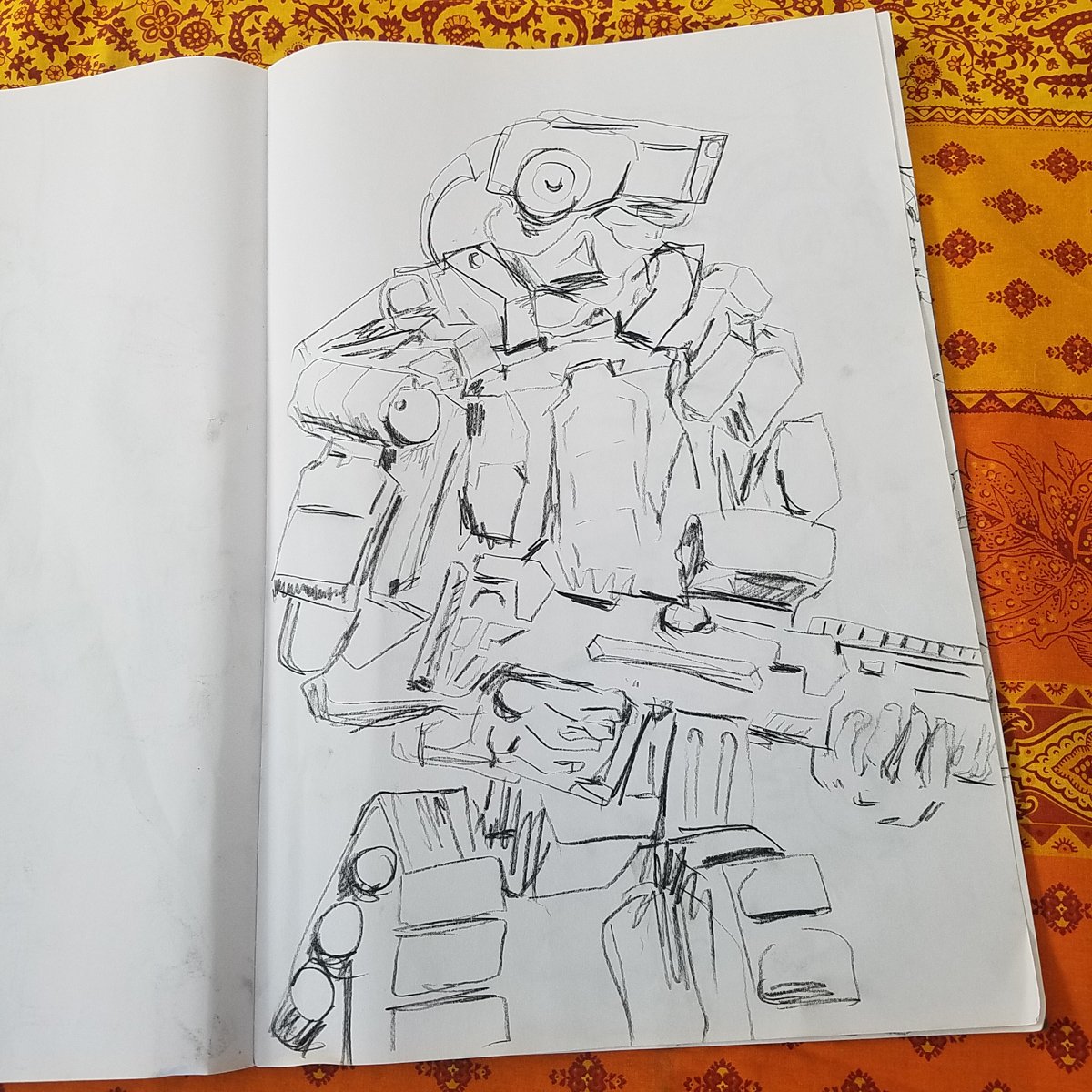 It's all part of the learning process...and not just the learning how to do art bit. It's learning about myself, learning that I have strengths, weaknesses, that there are 'tides' that I need to be aware of, comfortable with, and work with. That seems like such common sense, but, maybe it isn't.
In the rush to do everything I need to do everyday I feel that I forget that I'm only human. That my body and mind will not always run in parallel, that what I want to do may not be possible at that exact moment. Not because of drive, intelligence, or whatever, but, because it's just not the right time. That, as much as I need to learn how to be creative, how to execute the techniques, and whatnot, that I also need to learn more about myself.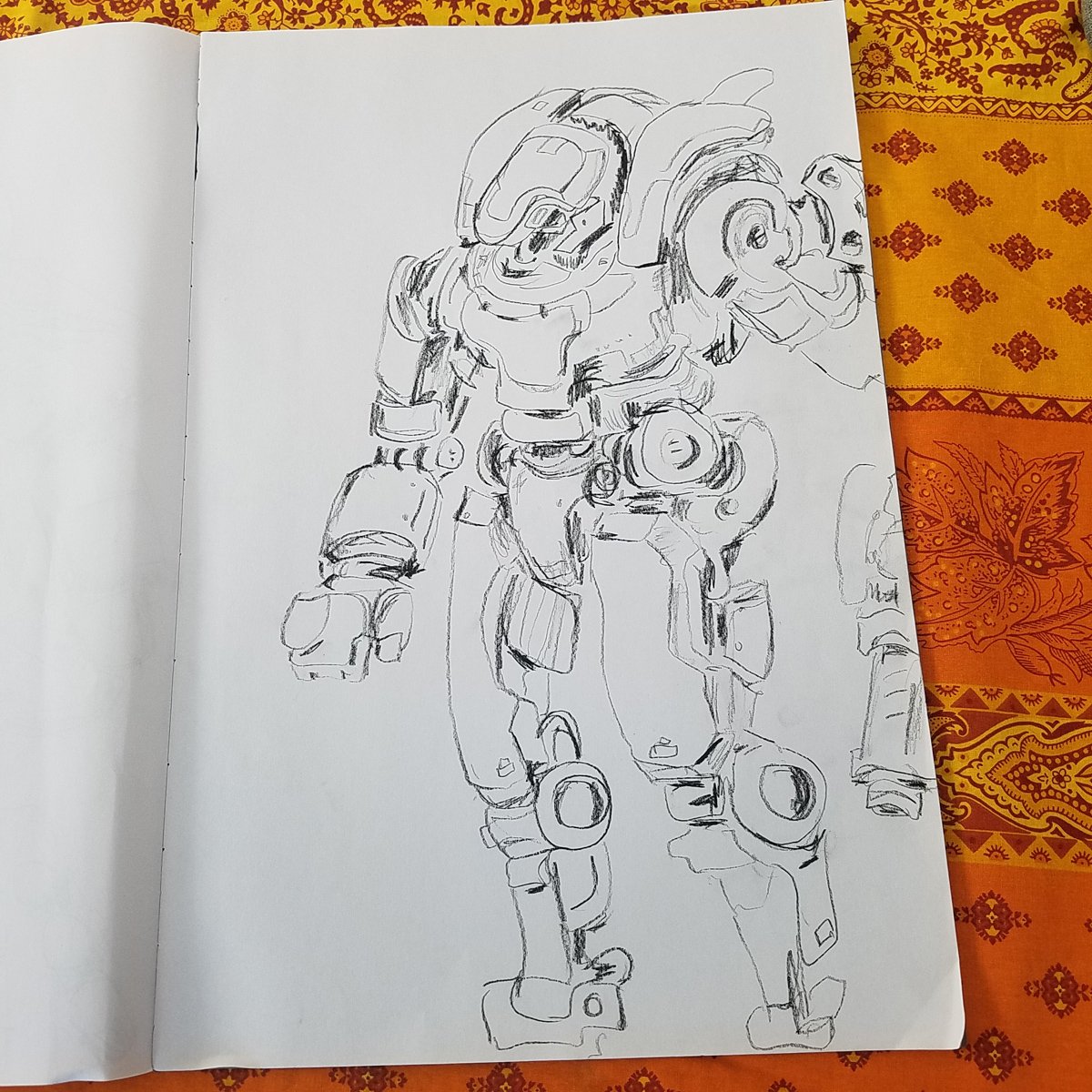 What famous philosopher said, 'know thyself?' LOL I think those were some of the most powerful words ever uttered and should be the starting line of every self-help book on the market. I mean, if you don't know who you are, how you work, and all that jazz...how are you ever supposed to succeed. Not knowing about yourself just seems like a path leading to the greatest frustration of all. Not knowing how to make use of your strong times, not knowing when to rest during your off times, yet still trying your hardest...ugh.
But, enough of my philosophical ramble, about the pics that have been in the post before and after this.
The first several images are robots...I got a bee in my bonnet about them the other day. Maybe it was a conversation about distopian cyberpunk futures I had with my buddy about a concept sketch he wants me to do, maybe unconsciously I realized that drawing these robotic forms could help a lot of figuring out how to put lines together to help create the illusion of 3D as well as understanding the placement of joints between limbs. Maybe it was a fortuitous combo of both, hehe. Either way, that's where I started.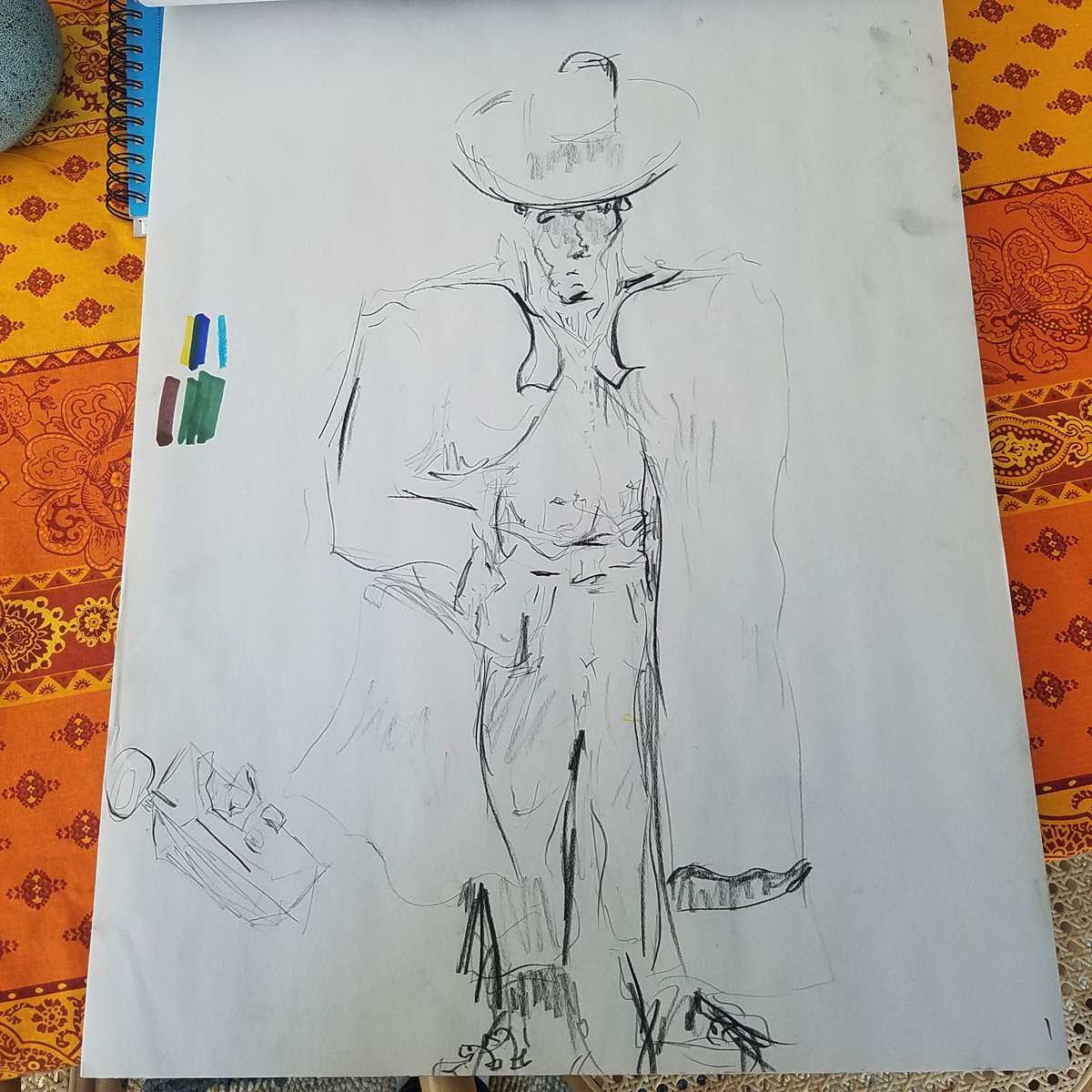 The last two were the character sketches I kinda roughed together from some images I had in my head from how my buddy described the figure he wanted drawn. Really rough, but, at least recognizable. Thank goodness I don't have problems imagining things...just, like I've been hitting on lately, the ability to actually execute...hehe. But, patience. The more I draw, the more I practice, the more I try, the better I get until I get to the point where I want to be.
Nothing too crazy, small steps forward. But, I can see bit by bit the improvements that are going on in my techniques...so, again, patience :) I've no idea where today will take me, maybe more robots to work on the stuff I talked about, maybe back towards the samurai thing for my other commission (watched Sanjuro last night with a friend for inspiration), maybe...hell, no idea. It's not that part of the day yet for me. I still need to do all my business stuff that will make me the money so I can do the art that will eventually make me...well, more money. I can't believe how cool it is people pay me for the stuff I draw...that people have already paid me...and that in the future could pay me more...that really blows my mind.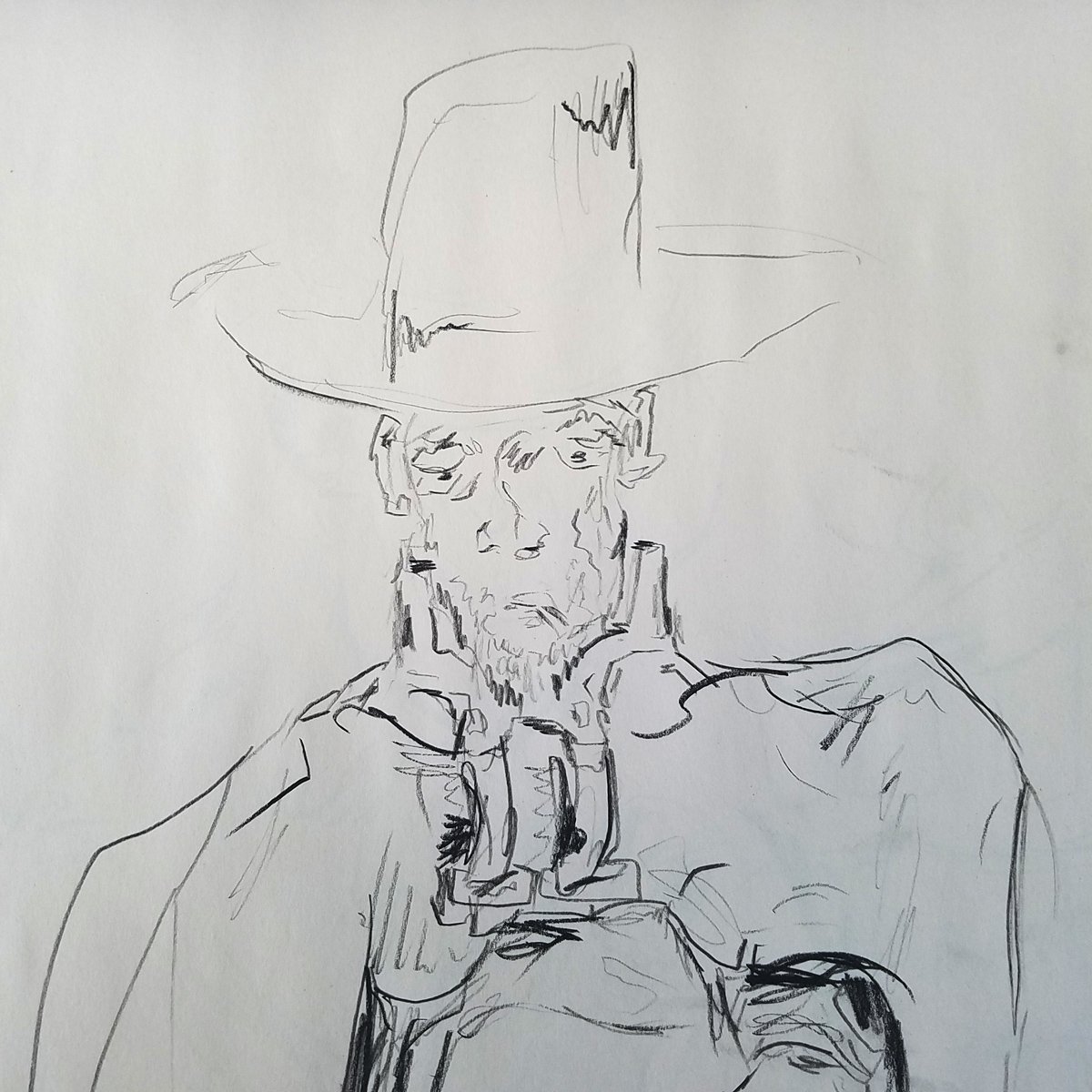 But, time flies and I have a lot of other things to get to so I gotta end this here.
Thanks for stopping by and checking my work out and reading my ramblings. I hope in some way you either found it interesting or helpful :) If you have any questions about anything, except winning lottery numbers, feel free to ask in the comments below. If you want me to sketch you, leave a pic of yourself in the comments and I'll give it a whirl. Hope y'all are having a great week!
WESSEL
---
Find me on Instagram at IAMSTONEDWESSEL and watch my new work, videos, and occasional LIVES :)
---