This weekend I got a bee in my bonnet about dragons. I've been getting more and more interested in ink and watercolor as I've traveled down this creative path and so the logical thing for me to give a try is Eastern dragons. Cliche, symbolic, eye-catching. So, I pulled out my sketchbook to start figuring them out.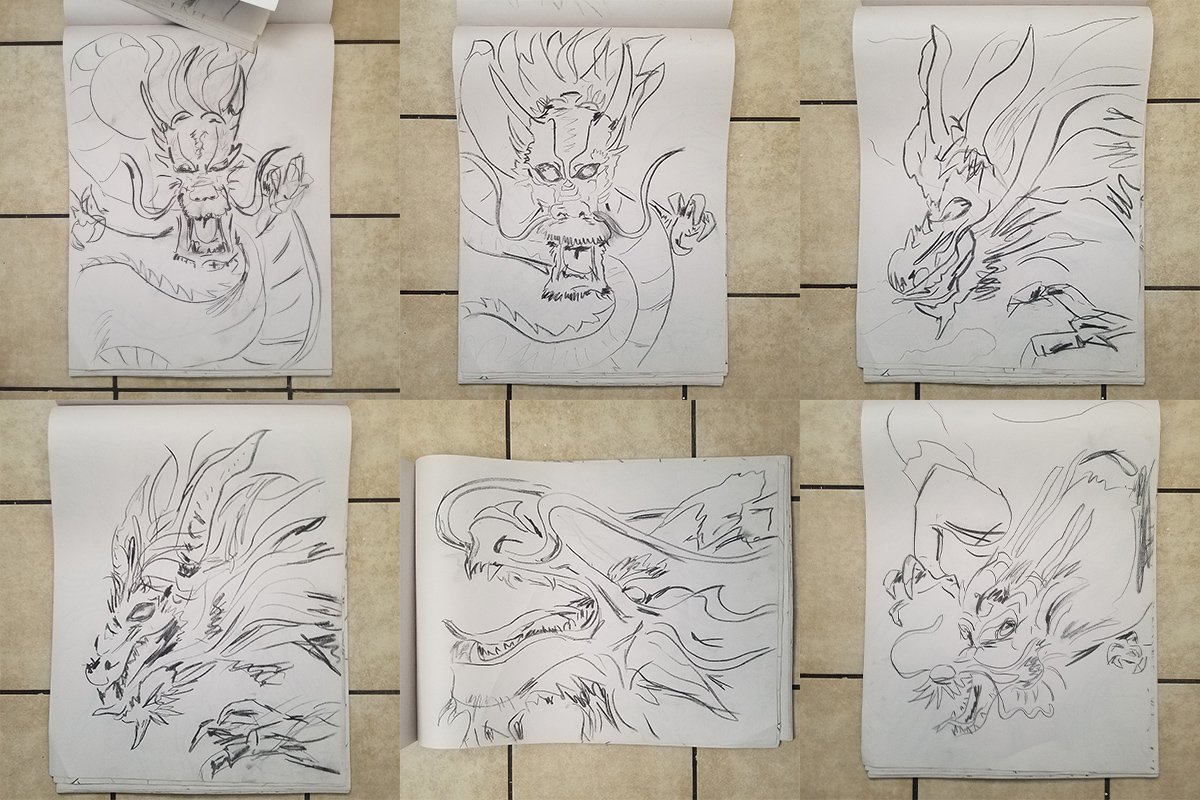 I wanted to make sure I had an idea of how they worked. I mean, when you look at a good Eastern dragon there are certain aspects that always stand out. The biggest being how it flows. Like wind or water the lines of the body, and even many aspects of the face, seem so fluid. If you're not sure what I mean, compare them to Western dragons. The snakelike wisp of Eastern vs the staunch muscular Western. Unfortunately I don't think even the 24x36 could contain the dragons I tried to draw, hehe. Either I gotta work on my sizing, or find bigger paper.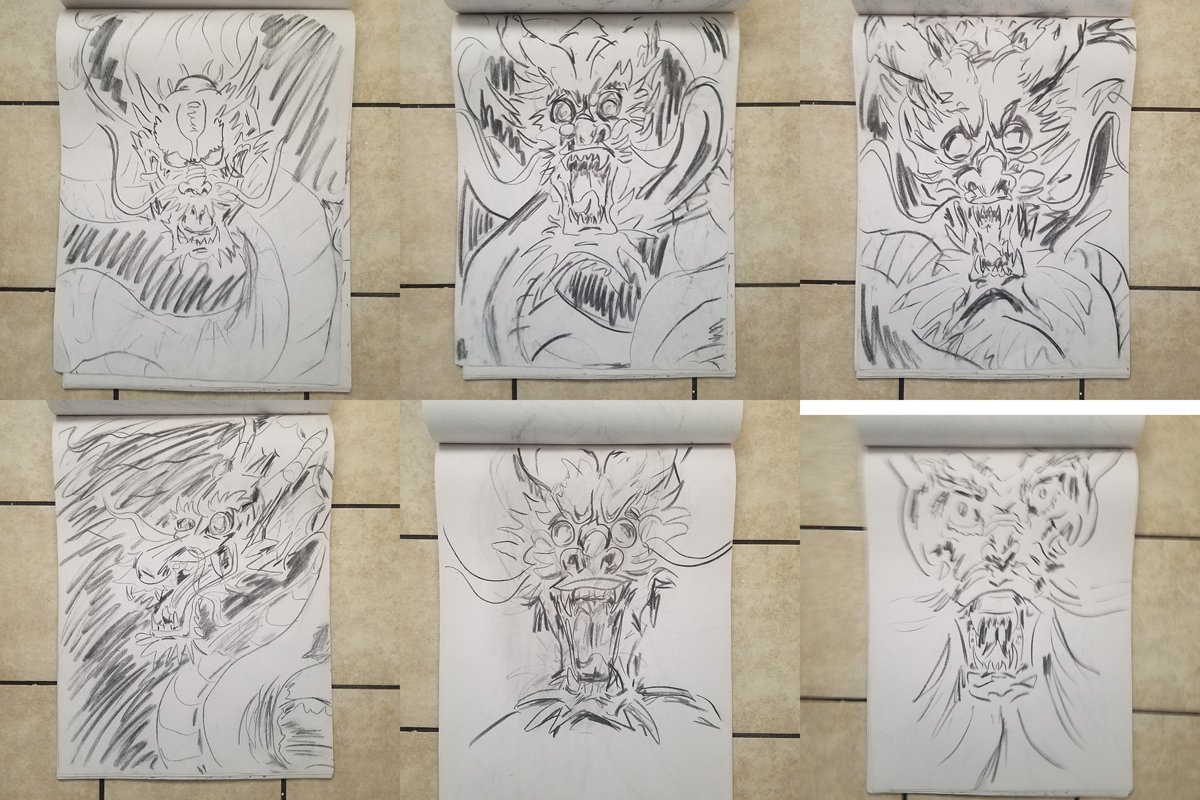 I ran through a bunch of different inspiration images, trying to grab different angles and different looks. I was kind of surprised how little variety I was able to find in terms of looks, but I'm sure a little more digging will reveal a greater variety. Hopefully, hehe. It did make it a bit easier when trying to figure out the lines, which was nice.
I also switched up where I drew. On Friday I had the urge to get out of the coffee shop so the first logical place that came to mind was my roof. Weird, I know. But, it was close to sunset, the weather was beautiful, and, really, who doesn't enjoy a good view? Even if you're supposed to be focused on what you're doing, hehe.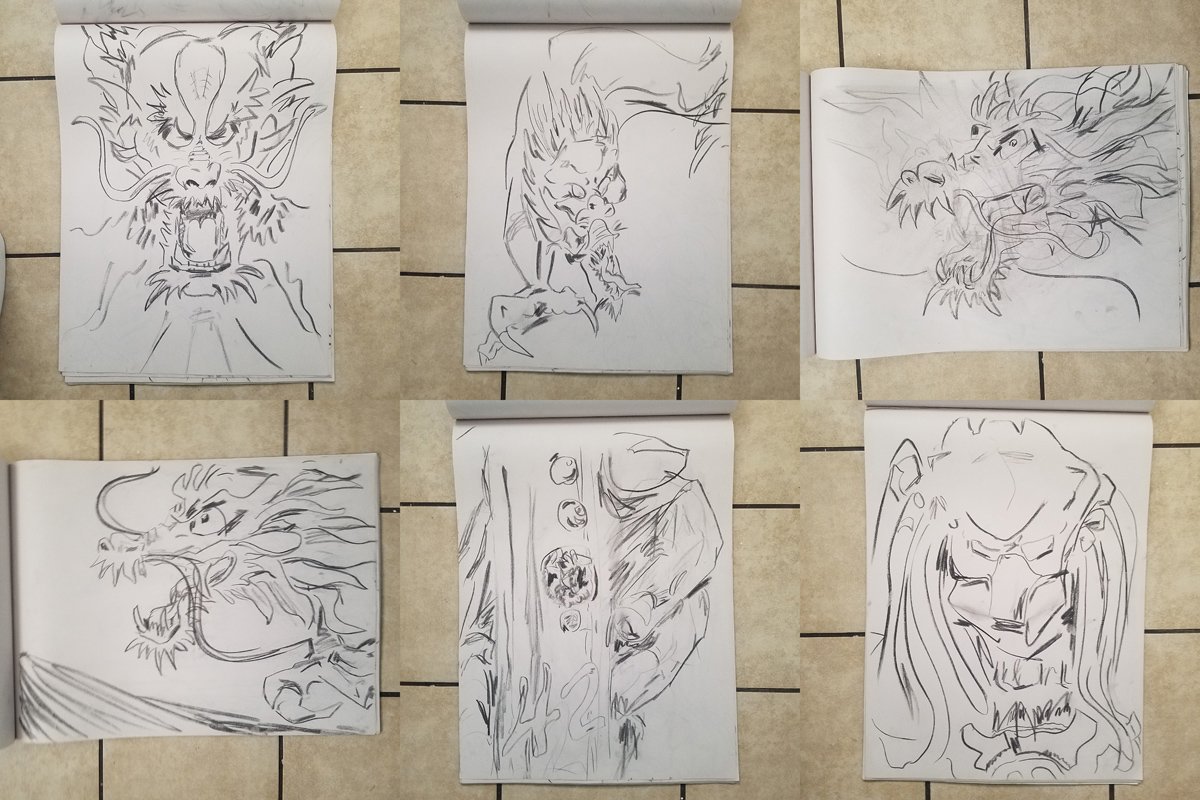 I wish I had some great epiphanies while doing these that I could pass on, but it was just a bunch of grinding. Fun grinding, but, still, grinding. Doing it over, and over, and over again makes things a lot easier as your hand learns to follow what your mind wants it to do.
Last night I did take a bit of a break from dragons...as you can see, and ended up drawing my hand holding my pipe and Predator, just before heading to bed. I figured that would be a cool way to end the night.
I'm way far from being happy with dragons, but I am pretty confident I have the basics down. Some of my upcoming goals are to fit one on a 24x36 page, and then shrink it down so I can begin to put them on watercolor paper that I have. One of the big things I need to keep in mind as I'm going along and learning is money. It's shitty, but I need to be able to support myself. So, part of my time always needs to be dedicated to making something I can merch or sell. And being able to draw some dope watercolor ink dragons...that could be useful. Not very artistic, but potentially profitably.
God, the question of what is art and what isn't. I won't even begin to tell you how much that question is rotating around inside of my head. More like spinning out of control, lol. So many pressures, so many stresses, and a whole bucketful of doubt, lol. But, I guess that's just part of my path.
Thank you so much for dropping by. It's crazy how far I've come in the last several months and it's even crazier to think about how far I have to go...or will be able to go. I appreciate everyone who stops by, even if it's only to look. I hope everyone is having an awesome weekend! I might actually try and take a break today (total lie). Or at least I'll try to switch up my surroundings, hehe. Be well!
Wessel
---
Previous posts:
My Creative Journey - watercolor days
My creative journey - sketching sketching sketching
My Creative Journey 52, 53, 54...55? Do numbers really matter?
My Creative Journey 51
My Creative Journey 49 + 50 (shit tons of art...)
My Creative Journey 48
My Creative Journey 47
My Creative Journey 46
My Creative Journey 45
My Creative Journey 44
My Creative Journey 43
My Creative Journey 42
My Creative Journey 41
My Creative Journey 40
My Creative Journey 39
My Creative Journey 38
My Creative Journey 36 + 37 + Watch me Paint! Ep. 16
---


---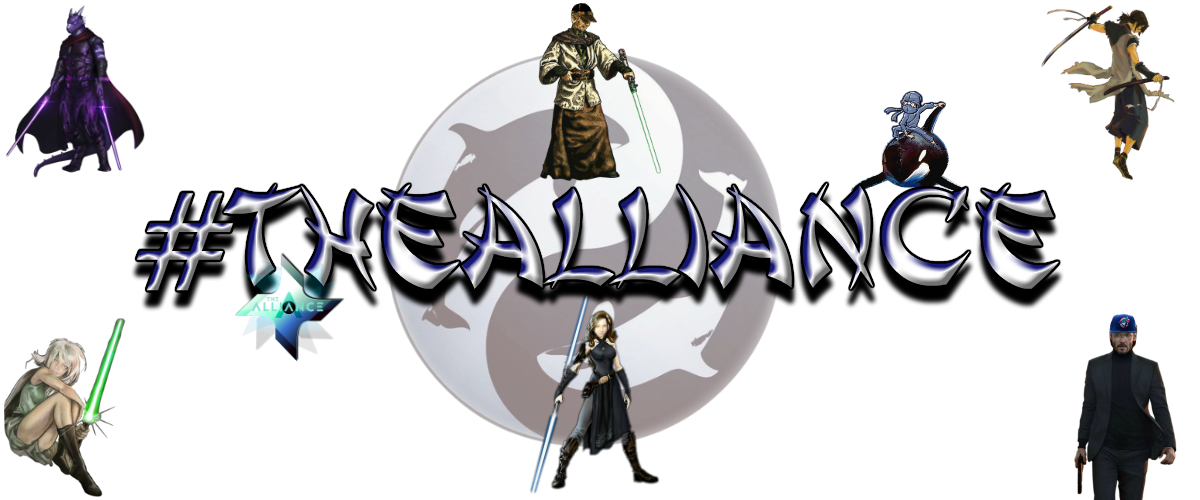 ---