THE POP UP BOOK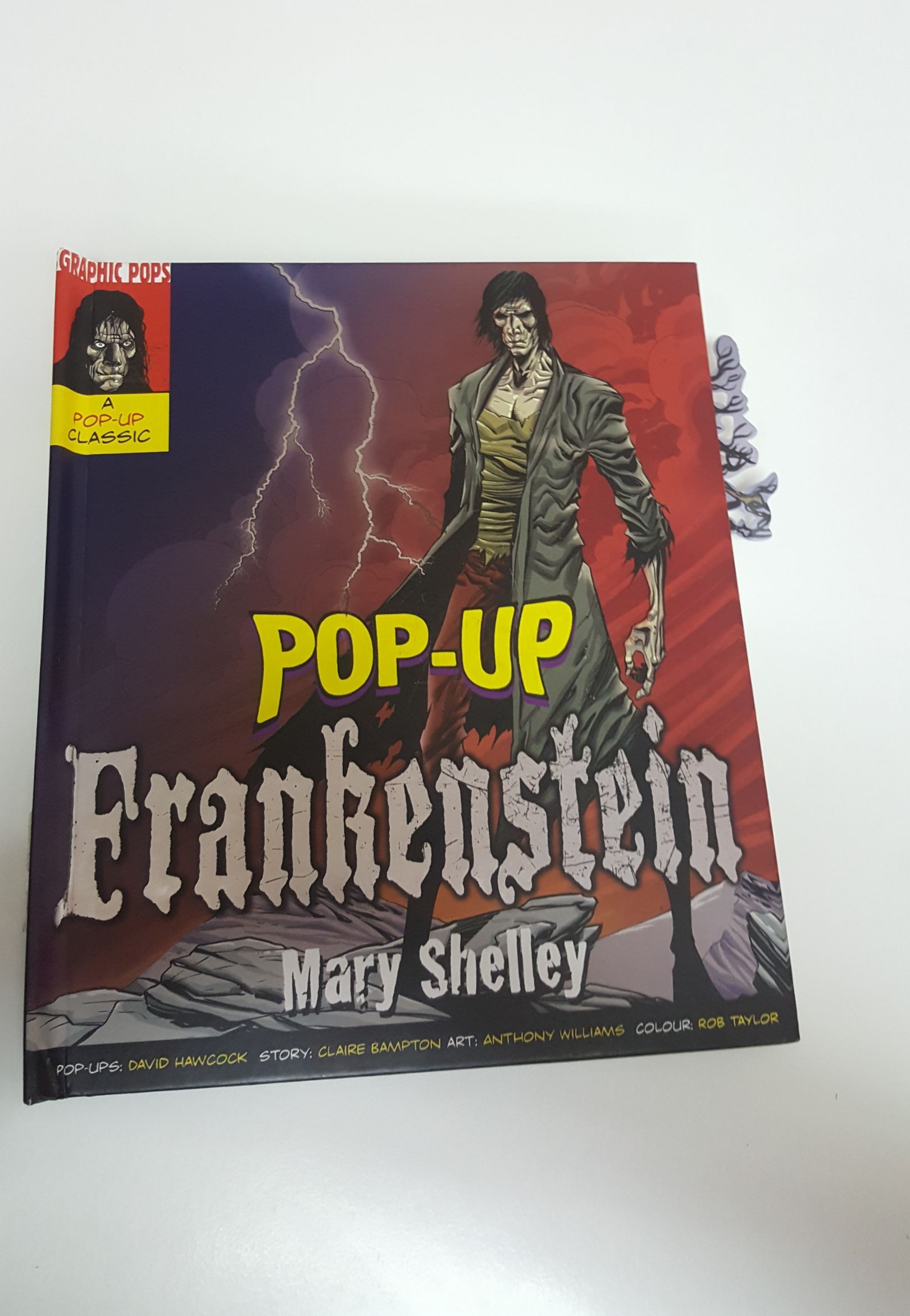 In The library of my varsity i found the pop up book. This one is the only pop up book exist in there. Thus the library belongs to varsity there is a reason to keep the book hence to learn how to make a pop up book, because there is so many subject realted with graphics designing and implementation.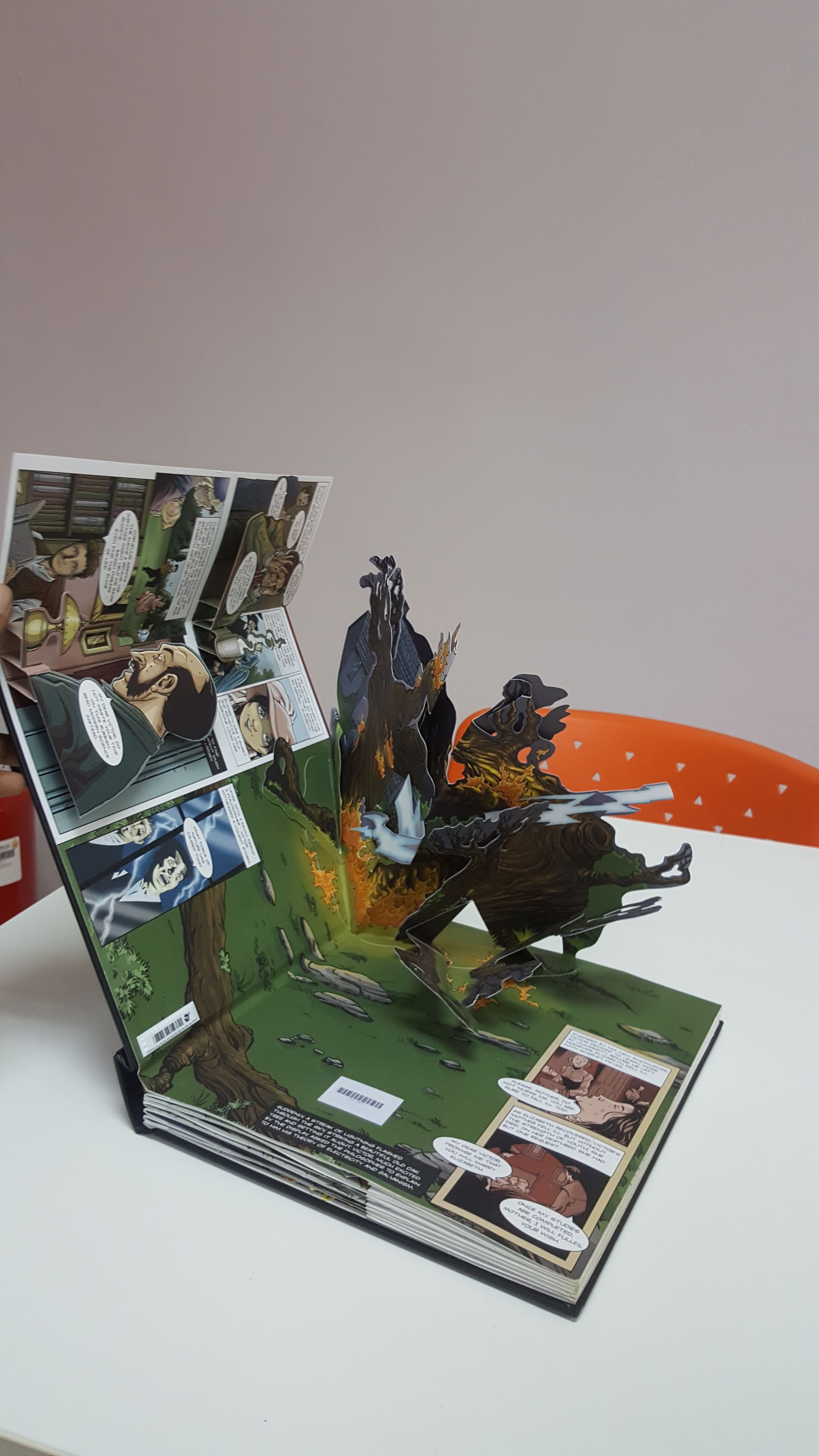 The interior of the book is really cool. Its well finished and perfectly working as popped up, even the side pages are working smoothly hence i didn't found any fault at all.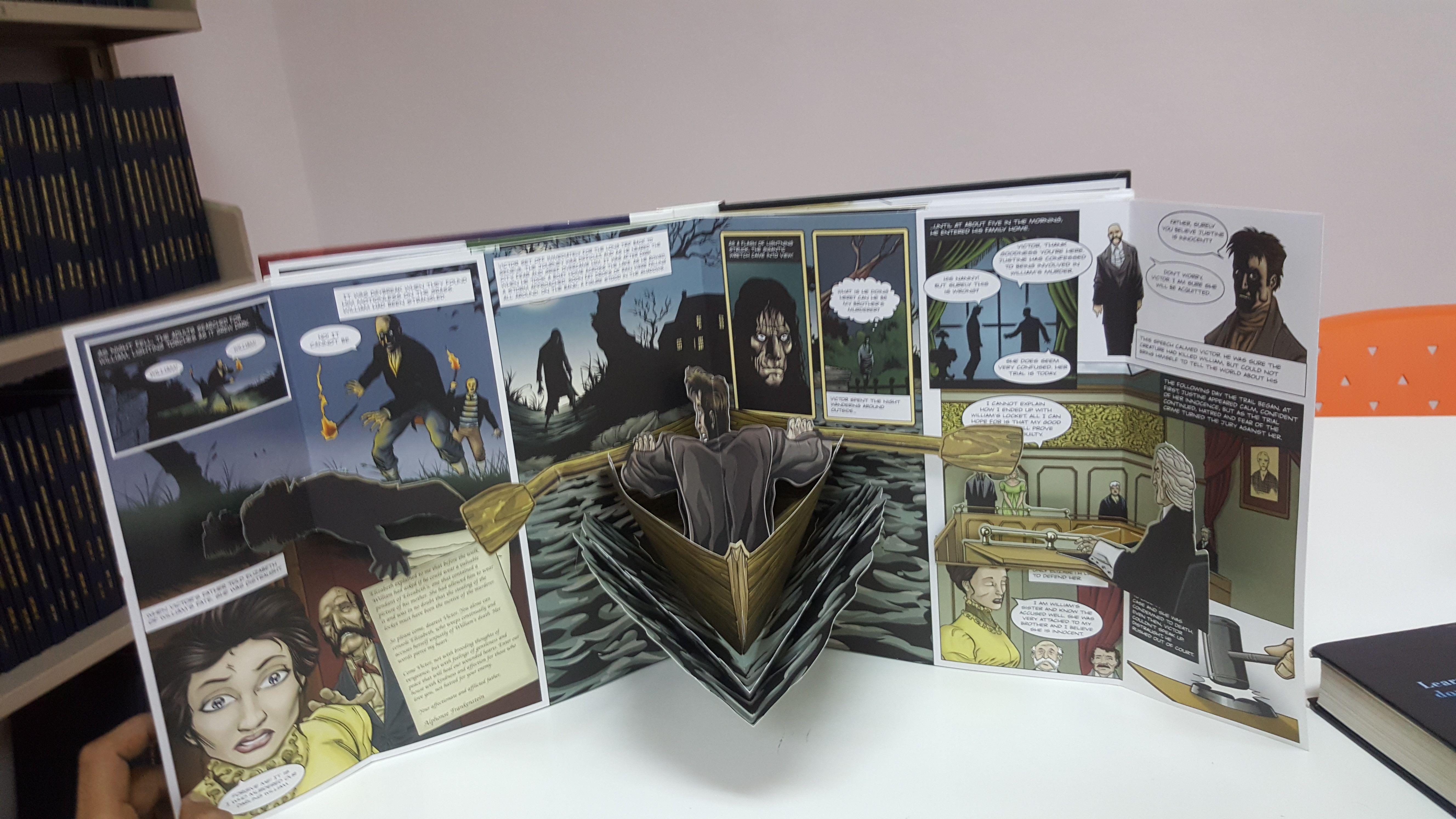 The story is about legendary Frankenstein, who made a dead corp alive by the help of thunder shock, unfortunately the peraon who brought to life from the death was so arrogant because he suffered so much pain during the death hence he started to murder so many people because of the pain he suffered.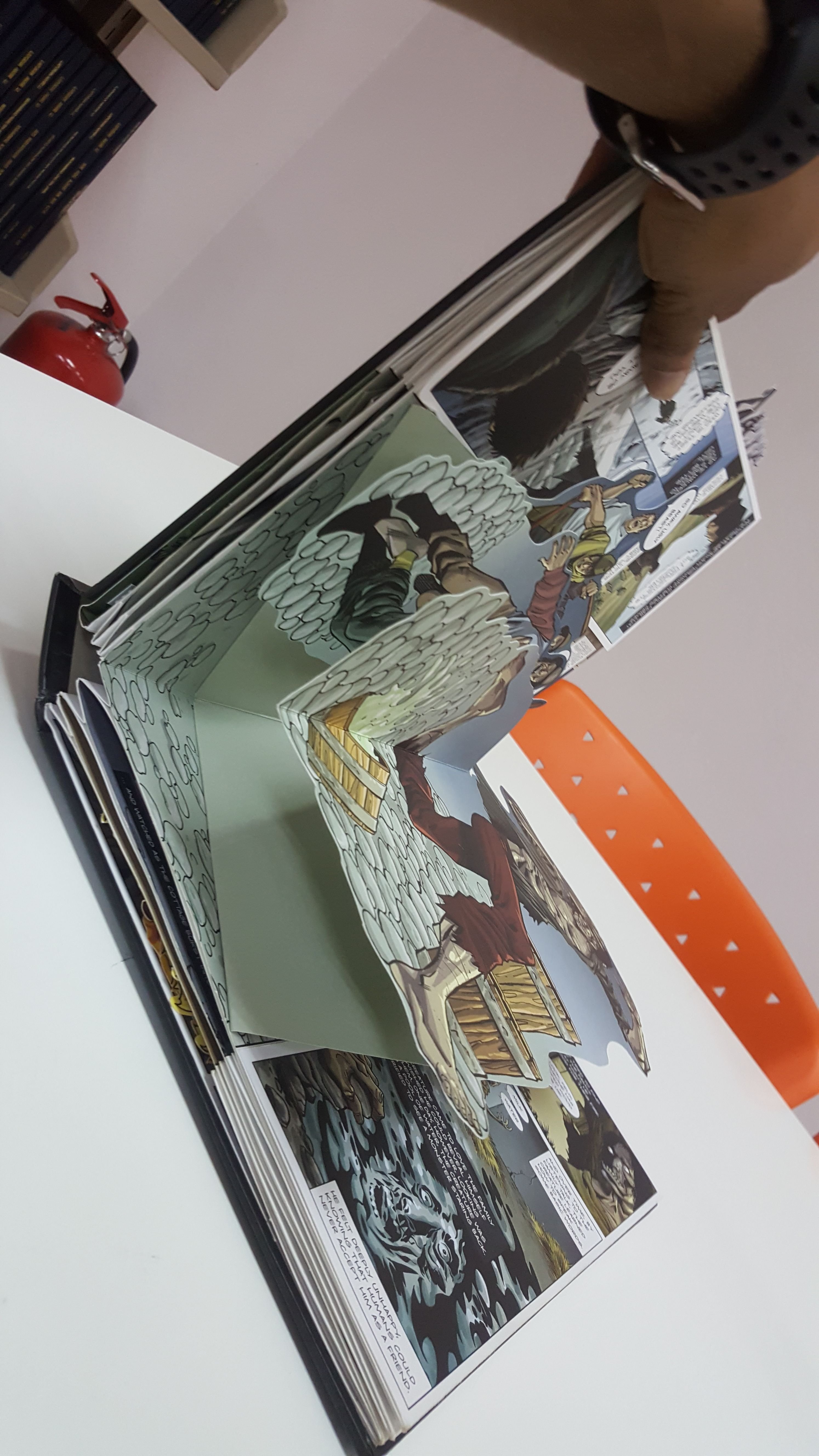 The story is same as usual like other Frankenstein books, but the difference is pop up effect. Every paige contains the effects and its really so cool when you will see thoae effects. The mechanism looks like simple but actually the maker of this book had to struggle a lot during the book was made. He must had to measure the hole part of each small detail and set them up perfectly. He also needed to be careful about the durability, because its a book, eventually this one is very attractive book that so many person will feel interested to read it.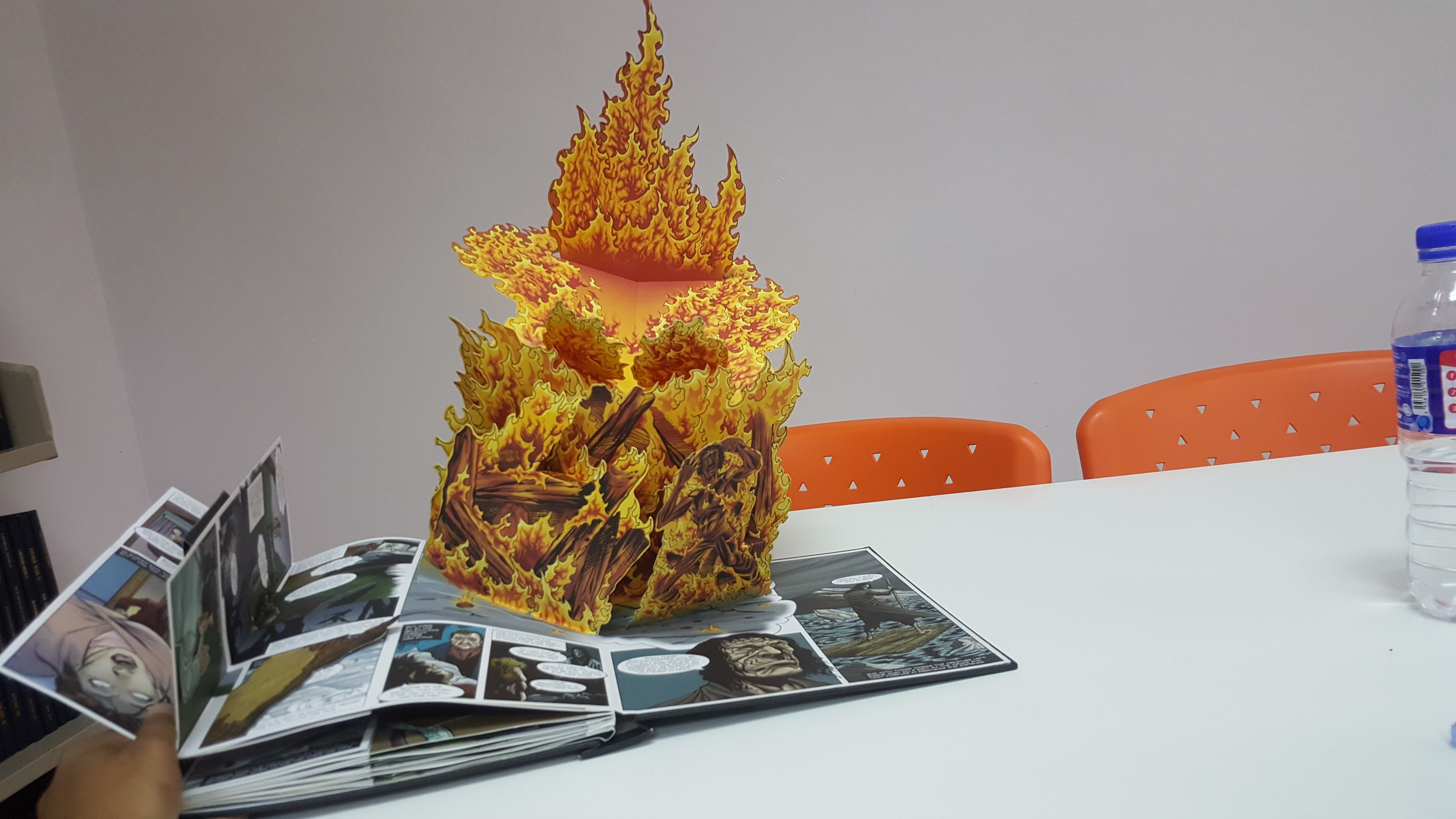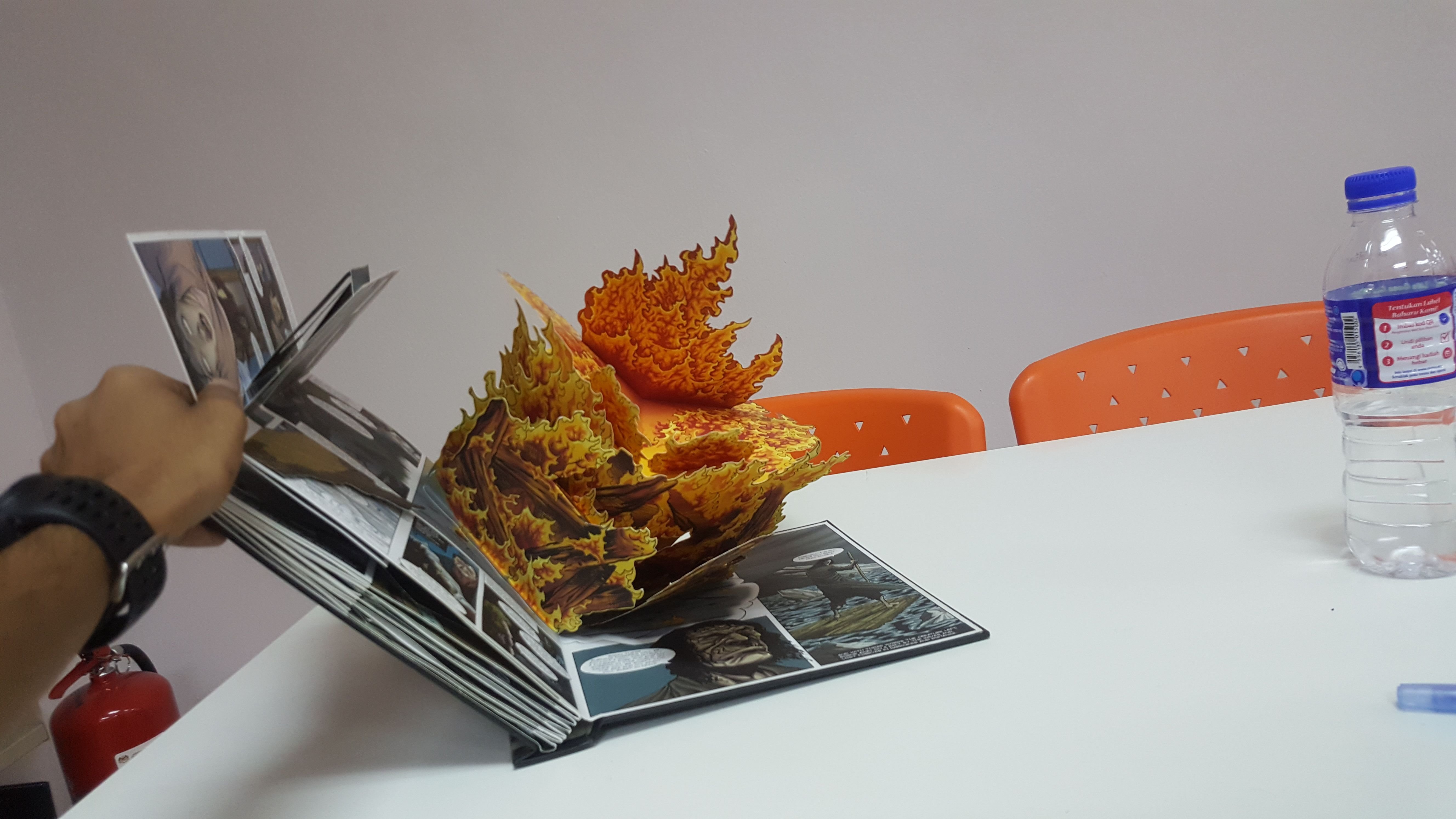 The most favourite part to me is the last Paige of this book. When the villagers burt the house of Frankenstein(it's also the lab where the dead corp was brought to life). In the pop up book a big fire flame popped up when i open this paige hence it looks so much attractive that i opened the paige again and again. The story ended here in the mean time Frankenstein devil(the person who brought to life) left the village, Actually the dead person who brought to life is not a devilish person. His personality is good, he did those murder because he had a very hard time, come on he was dead!!! Who knows how much pain he had to suffer! !!! ....
Frankenstein story is a very mysterious scientific story which can be explained some how by scientific theory, there are some theories about bringing something alive from death which is shown in the story, and also the bad effects are thoroughly described
OFF TOPIC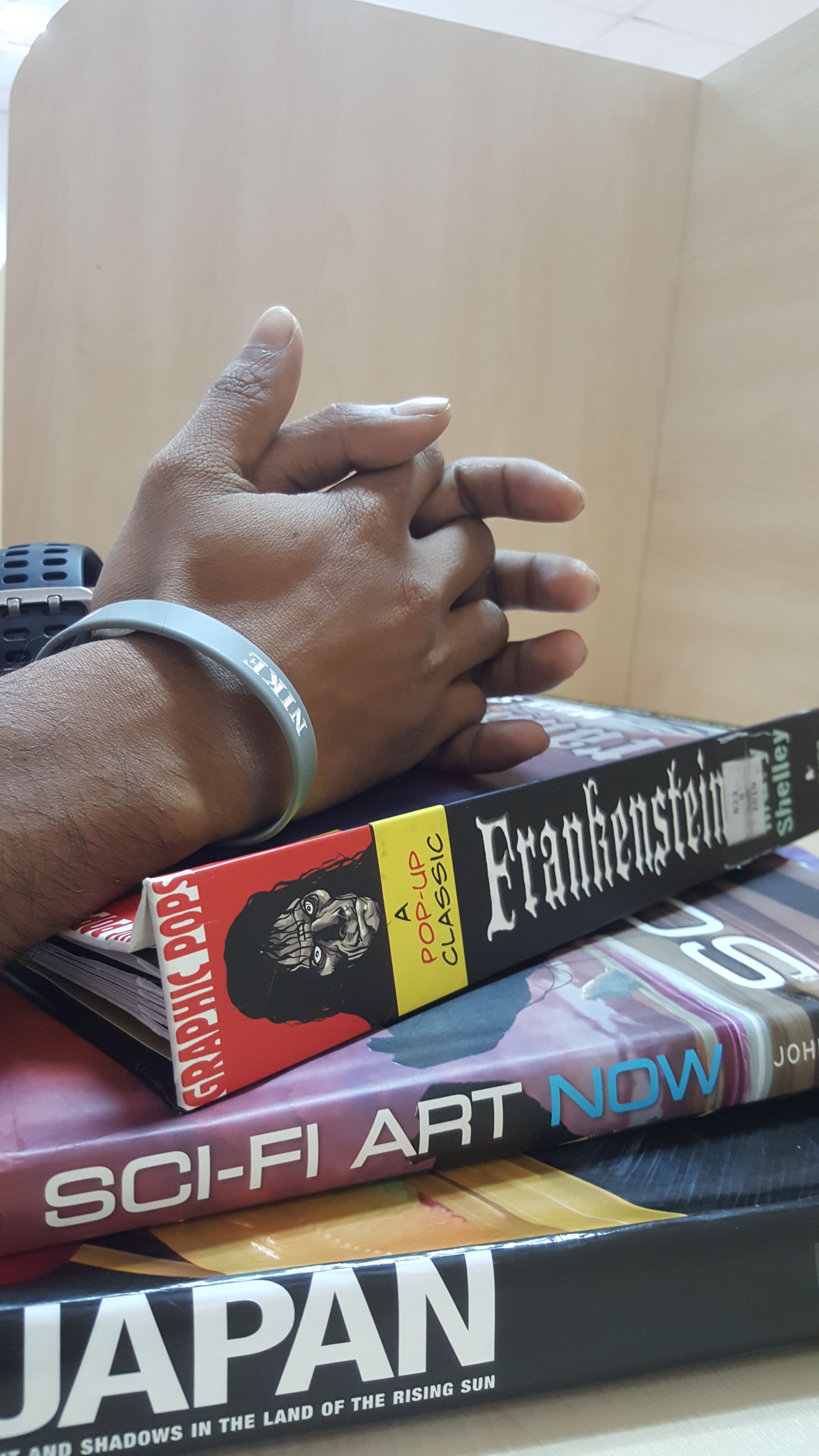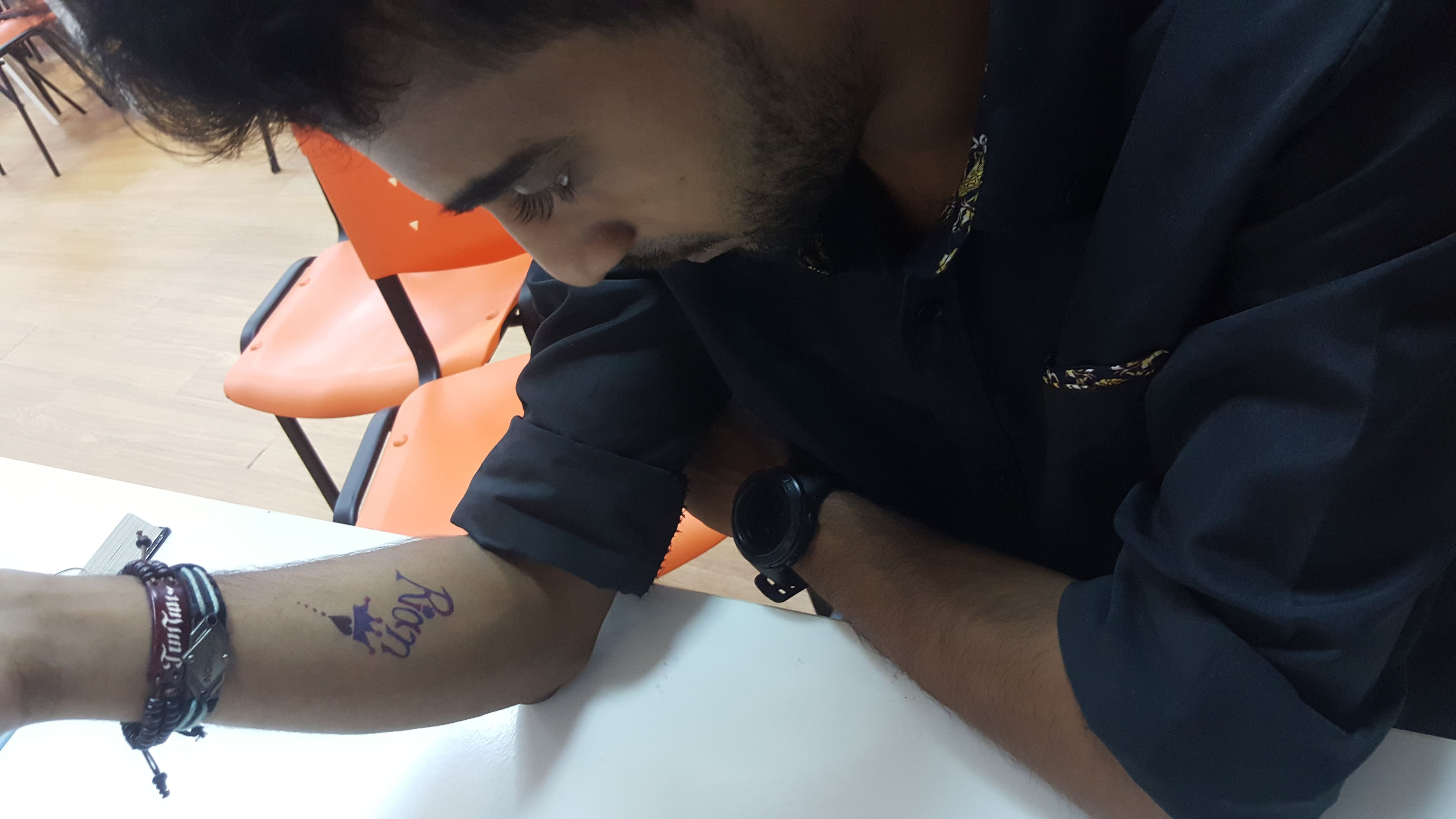 My fiancé helped me to take all of these photos,and she was so inspired by these art books that she drew an art tattoo on my hand 😂 ... i love it though.. thank you my
Love 😊💙 .
Thanks for reading the post, if someone inspired by the book to make his/her own pop up book or diary, i think its so cool to make a personal pop-up diary. So what are you waiting for, start it already 😊