Greetings, Steemians 👽
Here's today's daily doodle.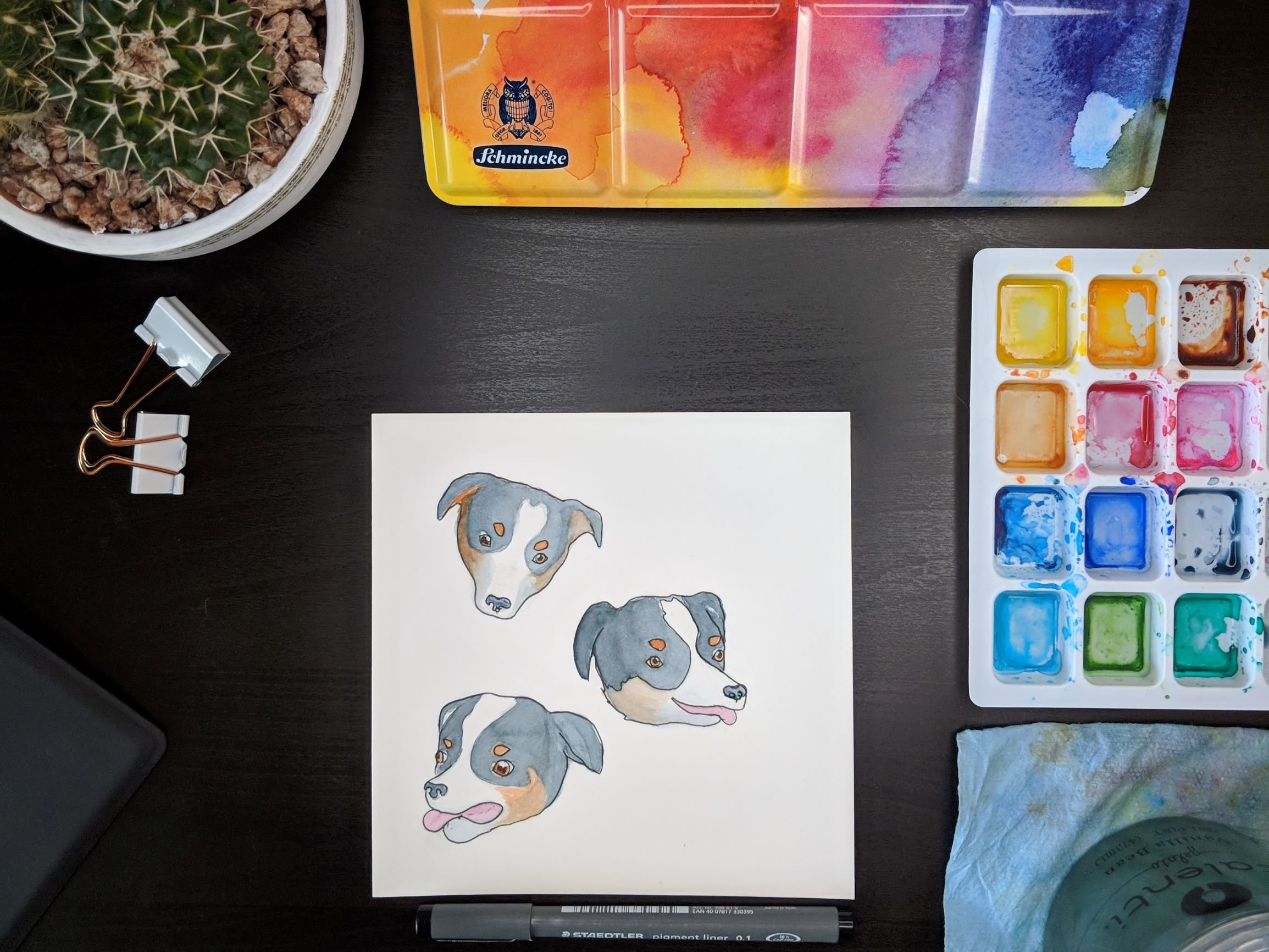 Portraits of Finnegan
And over on D-Tube for a time lapse view (:
The Palette - I preordered mine from Blue Rooster Art because it was the lowest price I found.
The Brushes
The Paper
Thanks for stopping in - until next time!


Other daily doodles:
A Little Rocket
Cacti Glazing
Glazing Practice
Simple Peonies
Cacti and Succulent Doodles

All images ©MizaPizza. Please do not use or modify my images without my consent. Thank you.