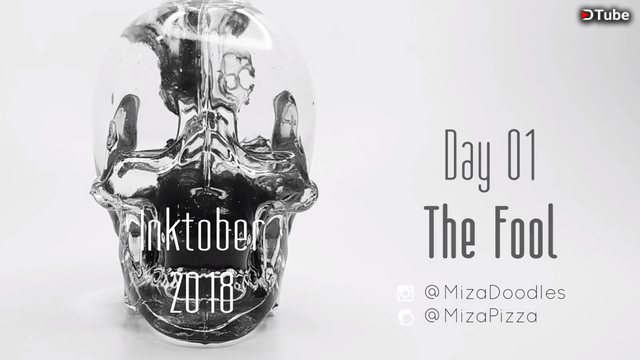 ---
Greetings ✌👽
For Inktober this year, I decided I wanted to study and illustrate the Major Arcana from the Rider-Waite Tarot Deck. (Already wondering how long I can keep this up...yikes)
The Major Arcana is often considered the Fool's journey through life. The Fool represents innocence, youth, and potential. I gave him a daisy instead of the traditional white rose, because it signifies innocence, youth, and purity.
I used Finetec gold metallic paint, which has apparently been rebranded as Coliro
on black cardstock.
Thanks for watching!
Previous daily doodles:
Bagder-mole
White Rabbit
A Box of Tissues
Cacti Doodles
Cotton Candy Clouds
Venom Doodle
---
▶️ DTube
▶️ IPFS