This piece makes up part of a mural on the Aylesbury housing estate in south, London, it was done by Tizer who is an artist who i seem to feature more and more, the piece looks faded because of the wooden surface that it is on which is not ideal, i really like the bold letters and i am sure one would be able to see this from quite a distance.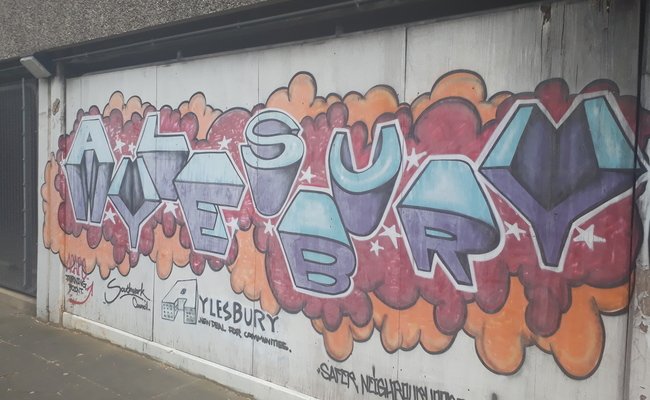 Thanks for reading and if you found this interesting consider upvoting, following and resteeming.
Feel free to click on the links below to compliment your blogging activity look HERE to learn how to earn up to $160 just for verifying your Steem account with OByte.





Previous Blog|Next Blog