This 3d style piece was located in a popular art district in Waterloo, south London, i always find it difficult to make out what these styles say so forgive me for not citing the artist, i really like the background and the solid 3d on this one and it must have taken quite some time to complete.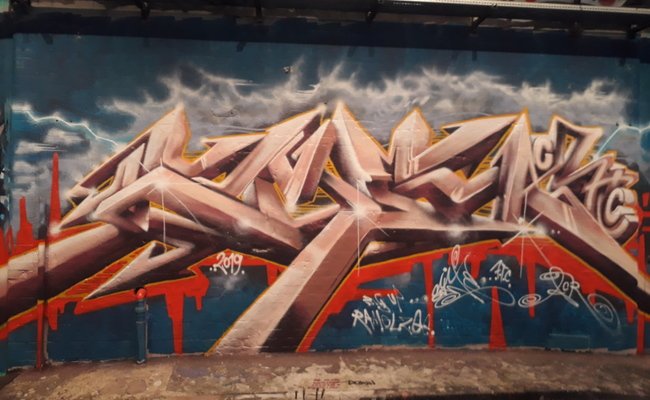 Thanks for reading and if you found this interesting consider upvoting, following and resteeming.
Feel free to click on the links below to compliment your blogging activity look HERE to learn how to earn up to $160 just for verifying your Steem account with OByte.





Previous Blog|Next Blog