I was thinking on what to do next on my art series since it was already a month after the last post I did in my portrait. Now I stopped at the moment and think how would I improved my skill. After seeing many art posted by my co-Steemian about digital painting, I bothered thinking if I could have it also. However, it was a very very bored time for me during the work because I have nothing to do anymore and my task was all done. Actually, we will just work for 2 hours after our log on. 7 am in the mornig up to 9 am is the busy time for us because of editing and flying balloon. After that, we will just keep on sitting, browsing and nothing to do. So inorder not to waste my time, I searched for an application to commemorate my thoughts in digital painting. I have found many but what I chose was the best for me wherein I could have it comfortably since it would be my first time to try digital painting. Just keep reading to follow the process of my first digital painting.
Before anything else I just want to welcome you with a pleasant day everyone. I am here again to share you another interesting art post from me which I did just this past 2 days. I think of more interesting and awesome technique in painting that's why I arrived in making digital painting.
As what I have told to you a while ago, I searched for a digital painting app were I found this Autodesk Sketchbook Application intended for digital paintings. I was so happy and excited after I found this one. I told to myself that this would be the beginning of my digital world. Well I have no intention to stop making portrait arts manually, I just want to explore new trend things right now. By the way if you want to download the app I am using feel free to click the highlighted button above.
Welcome to my digital painting #1
---
The Flow of My Work
---
I have no idea yet on what will I draw on my first attempt in digital painting, until such time I decided to have a gorl character. Why girl? Simply because I dedicated this work for my girlfriend I didn't have it literally its face but I just symbolized her for my work. My girlfriend is a kind of a strong woman no matter how many circumstances may come into her she will never put her pride down and just fight and accept it. That's why about this art I sketched a girl with a smiling face and was heated by glasses which made her arms and legs teared apart. Yet it was a smiling one because problems will never be the reason for her to be sad.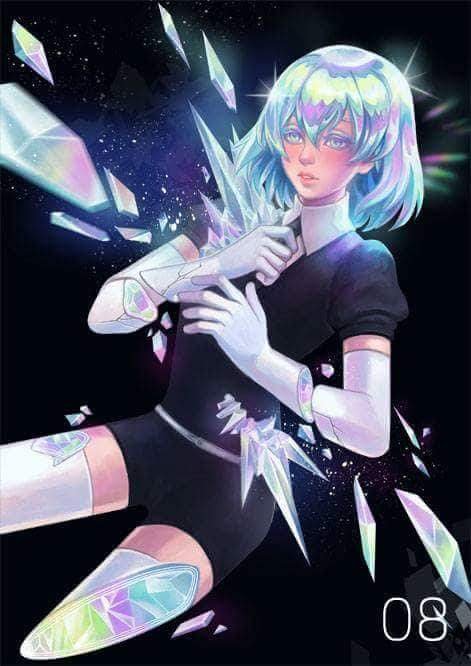 Here is the overall process of my work.
---
The Process..
---
First, I did a sketched of my work inorder to have an outline of the form of my desired art. As expected it would not be that clear because it will be the first time I will try digital painting. I used black color to support my outline.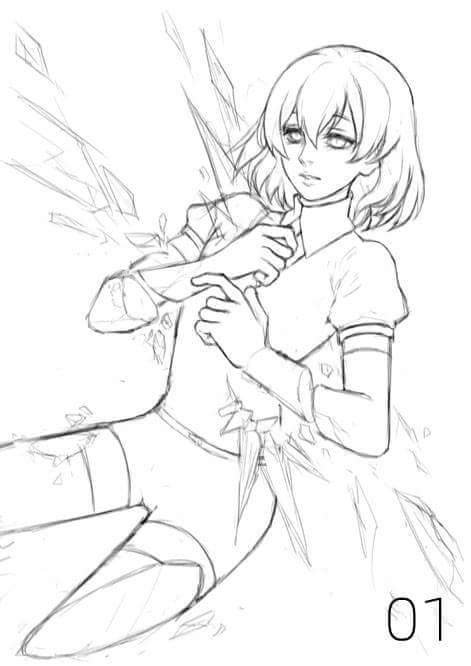 After, I decided to color the hair and the other parts to add beautification of my work. I was so glad that little by little I made it. It will be a great achievement for me if I could made it successfully. I also colored the dress woth dark blue, actually blue was the favorite color of my girlfriend.
Then, I started to color the background with black as well as the glasses. Since it is a glass I put the rainbow effect as its color to emphasized properly its appearance.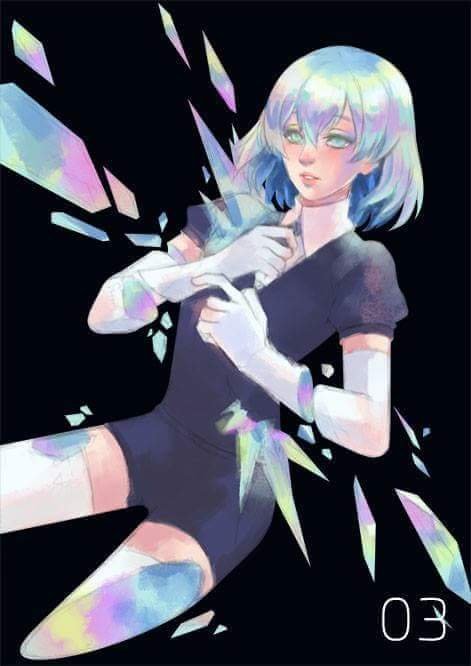 Next, I adjust the color of the dress because I juzst don't like the feature of the dark blue, I tried to adjust its darkness and then come up with this one. It was quite black due to the percentage of the darkness.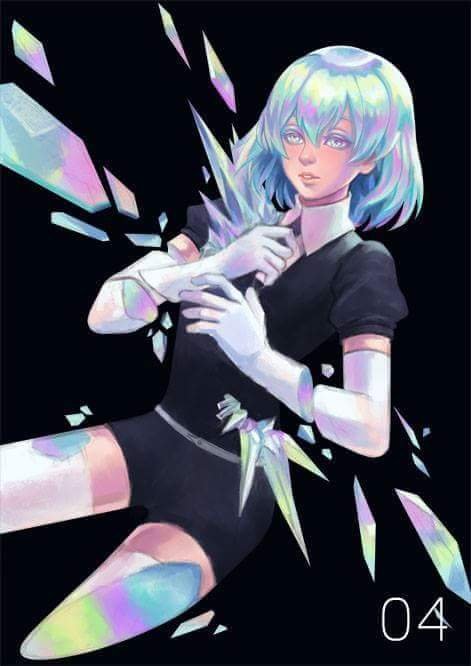 After, I put shadow effects on the broken glasses upper left of the character. I have it still dark blue but compare to the dress it was lighter.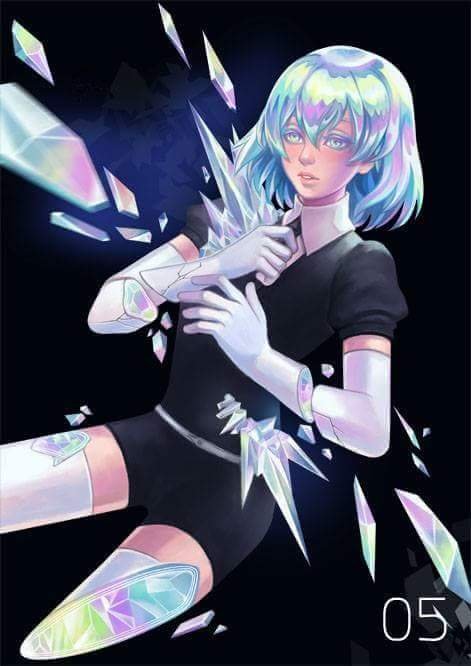 Afterwards, I added effects on its hair, I added shadow to add beautification and reality of the painting.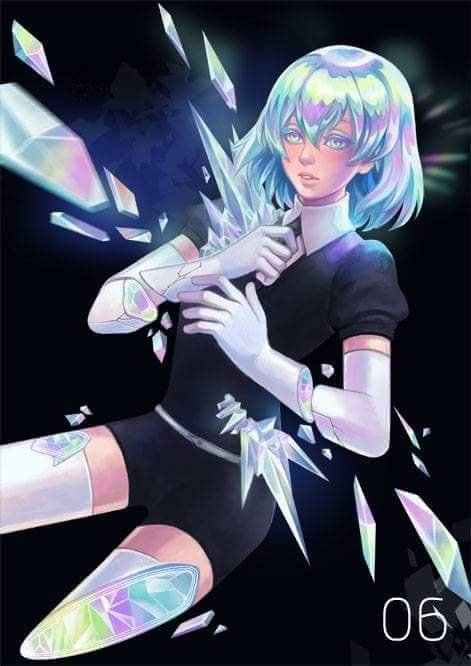 If you would compare it to the other one without effect truly it was improved and more real in appearance.
I continue to add effects to the edges of each outlines to make more beautiful in feature. I added sparklikng effects on its hair to empahsize the crystal feature of the glass and hair.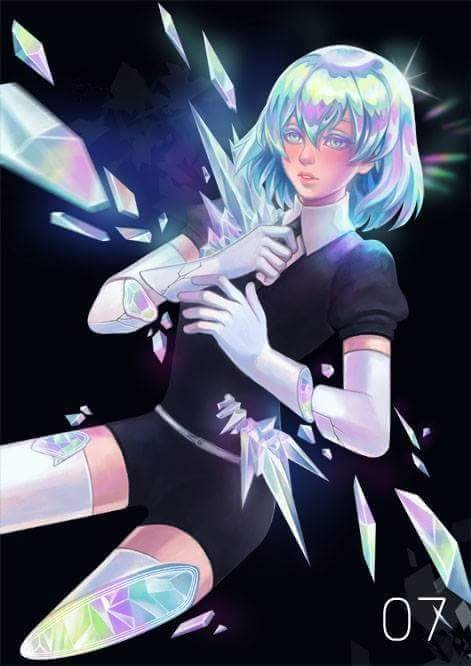 Lastly, the final editing was done already, something new was added and those are the small particles of the broken glasses, to emphasize clearly its feature.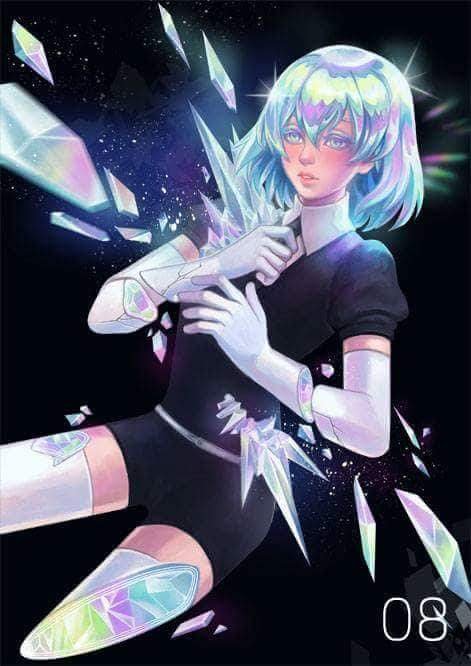 I was so happy and grateful after finishing this work. My first attempt was not that bad and I know I could have more improvements on the next attempt I would do. After finishing this painting I let my girlfriend show it and she was so happy and proud seeing my work. I really love arts much more that I have discovered digital painting.
Thank you for rendering time to read my blog about art. Its my pleasure always to continue sharing my works to all of you. I hope you will learn something new from this article and appreaciate my work. It was a job well done for me. I am so proud for myself.
---
your co-Steemian,