I just finished a new piece of artwork, that, well let's say, took a slightly different turn during the course of it's creation. I intended to paint a longhorn skull, the kind you find in the American desert, well at least in the movies, and I wanted to be a bit psychedelic and trip, very much unlike the ones in the movies.
But when I thought I was done, something was missing, and it took me a while until it finally hit me. No trippy, psychedelic desert skull is ever complete without dreadlocks and a rasta hat! They go together like chocolate mousse and sardines, and this again shows that even seasoned artists like moi sometimes need to search a bit deeper in order to uncover the most obvious. God really is in the details.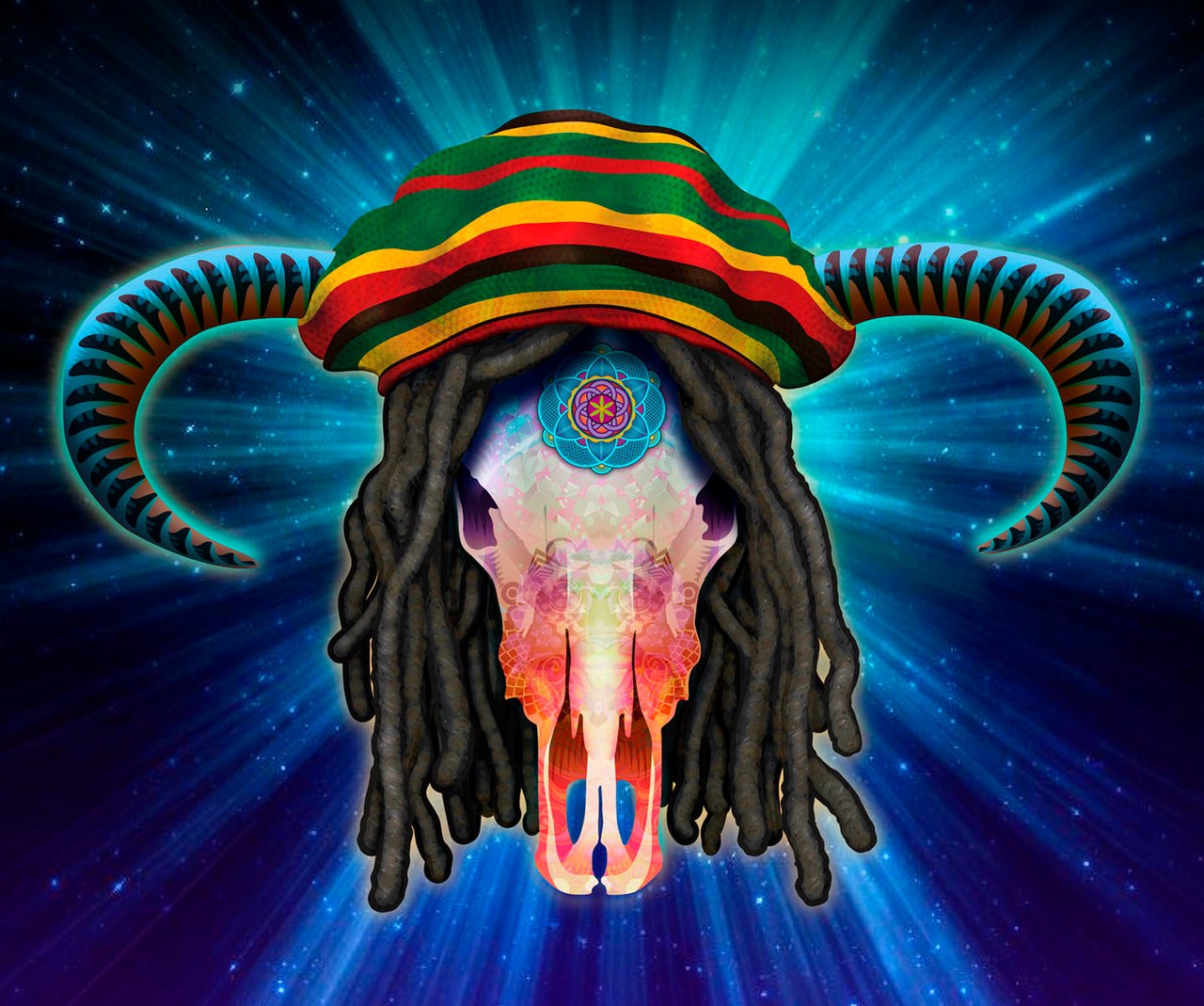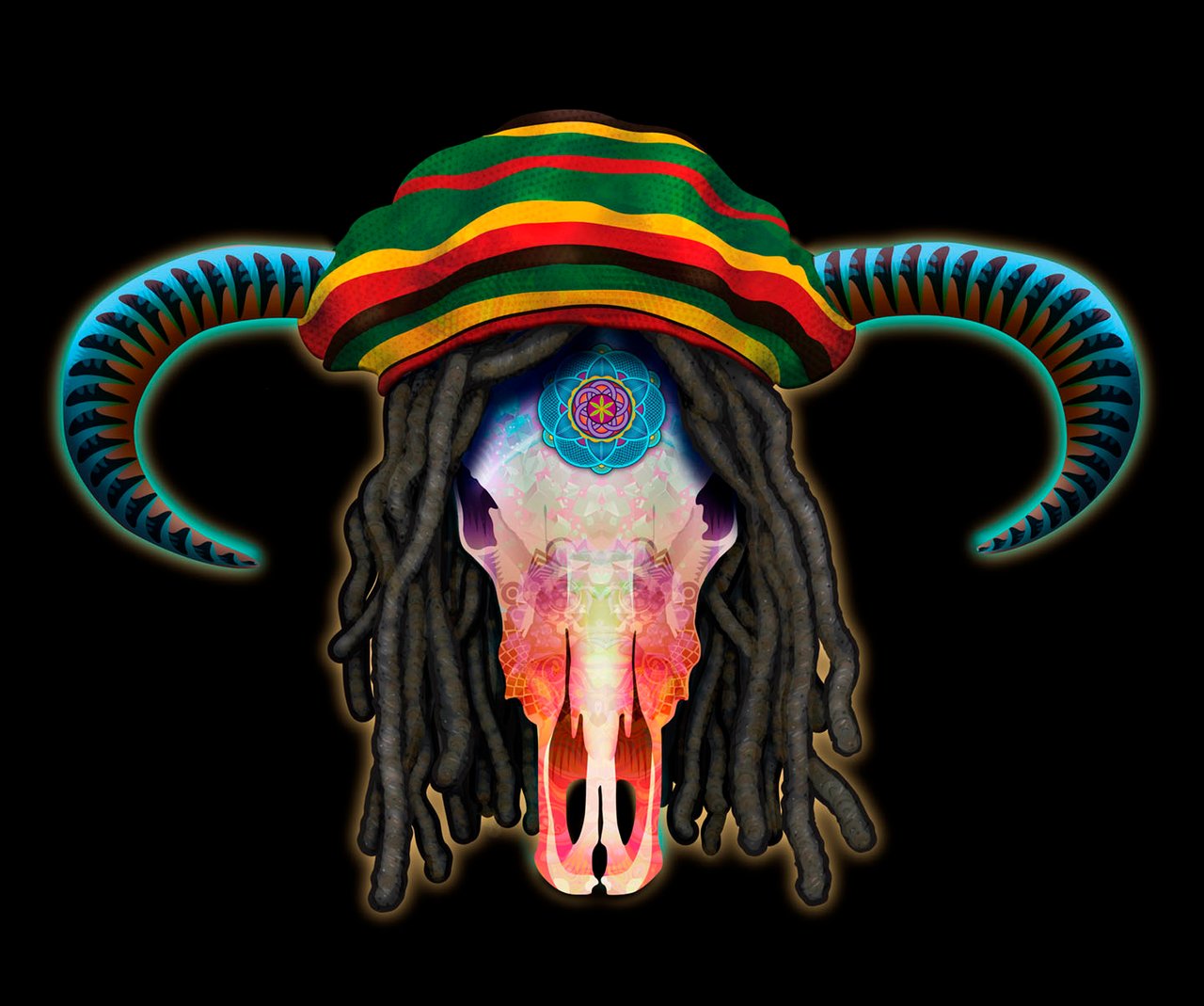 I used a black background on this version, just to see how the image would look like on a t-shirt or hoodie. I'd buy it...