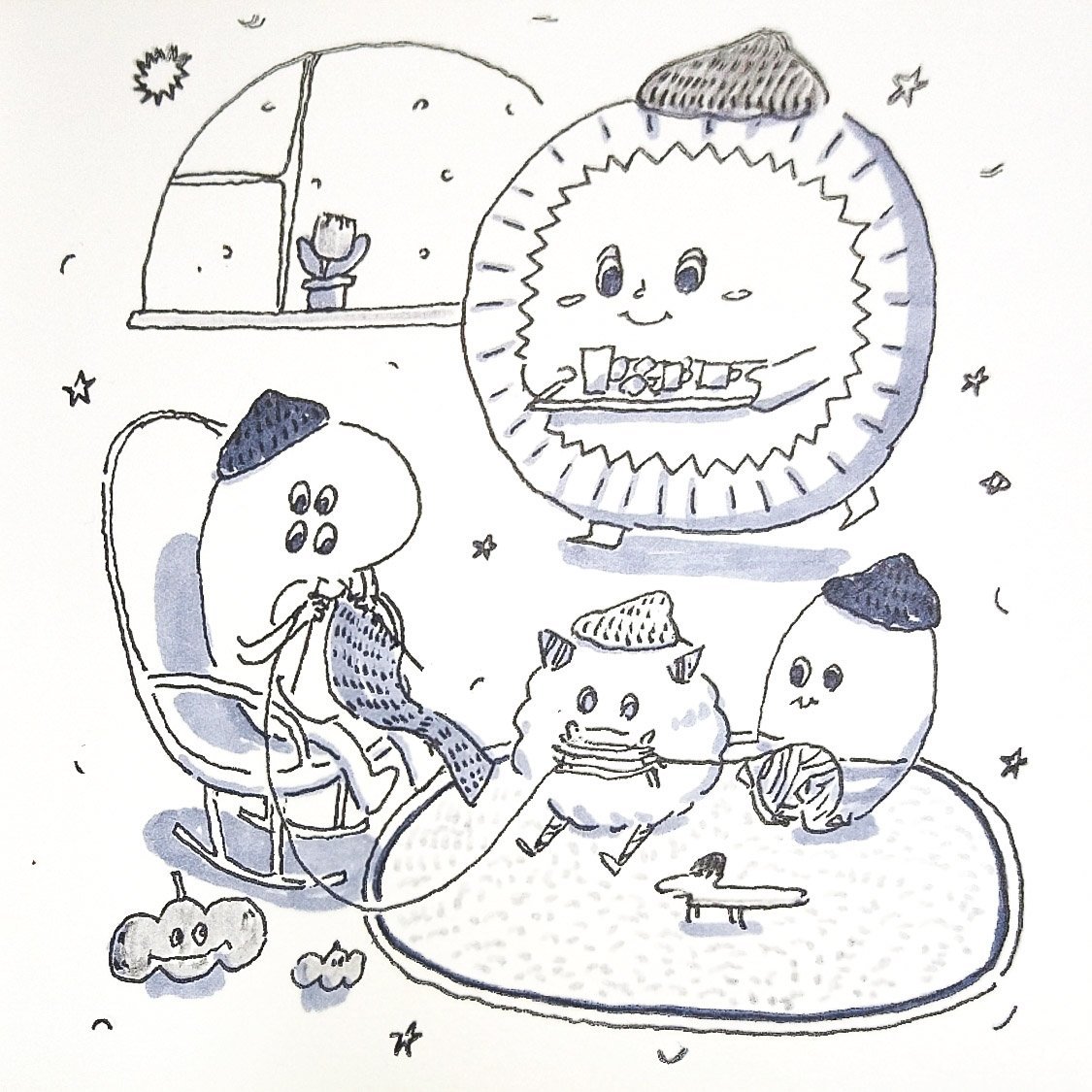 I learnt knitting long long ago when I was a primary student. Because my mother knitted many Winter cloth for me. But I total forget how to knit now xD I can't sit over hours, stay clam to knit. And I am a messy person too, should make many mistake and holes on the knitting.
很久很久以前,當我還是小學生時,我學會了編織。 因為我媽為我編織了很多冬衣。 但現在已經完完全全忘記怎麼編織了xD 而且我也很沒耐心,又混亂,我一定會編的滿是洞洞。
---
Hello , this is my daily little comic illustration.
Thank you for stopping by and see you tomorrow!

---
Posted from my blog with SteemPress : http://nanosesame.vornix.blog/2018/11/06/draw-on-blockchain-knitting-slowly/
---