Nice to see you again, Steemians! How's your Monday?!
Today I feel very energized and I'm ready to share with all of you another of my projects, but still resin and flowers🌲🌻🌺🌹
Why is this different?💥
Till now I only showed you some of the pendants I worked on and I approached only a few workings techniques! But I promised you that there's more to come!
TODAY It's illustrated another process and I will show you how I work with bezels and how I actually make a colorful bracelet with delicate white flowers in it!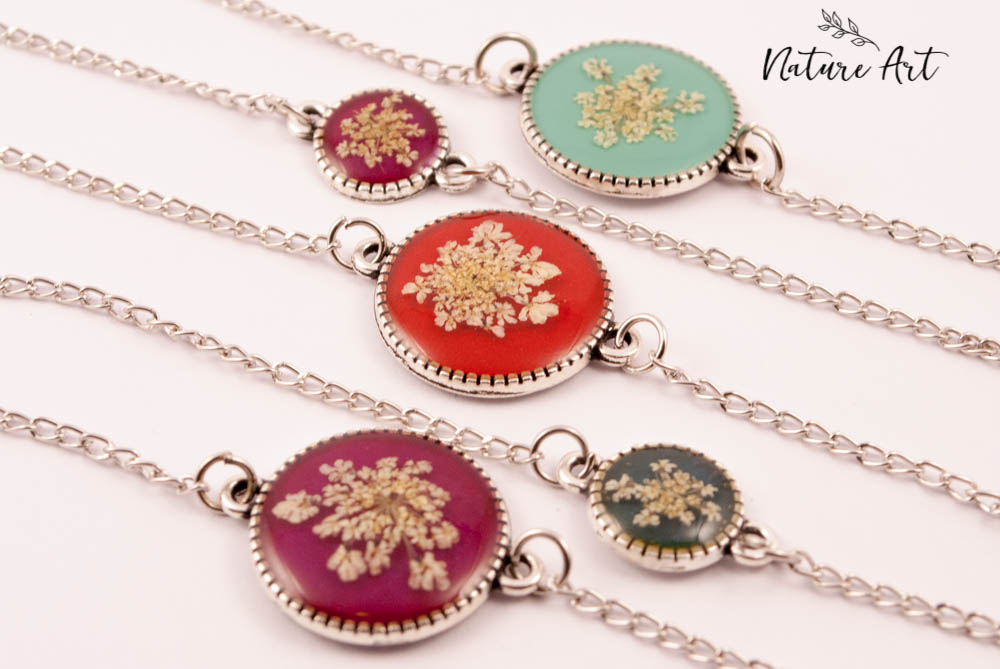 Let's start!
I bought some bezels of different dimensions, preferably round(I consider them being more elegant and easy to wear). I chose two sizes (1 cm and 2 cm), if there are some mother daughter couples who want to fit their jewelry!👩‍❤️‍👩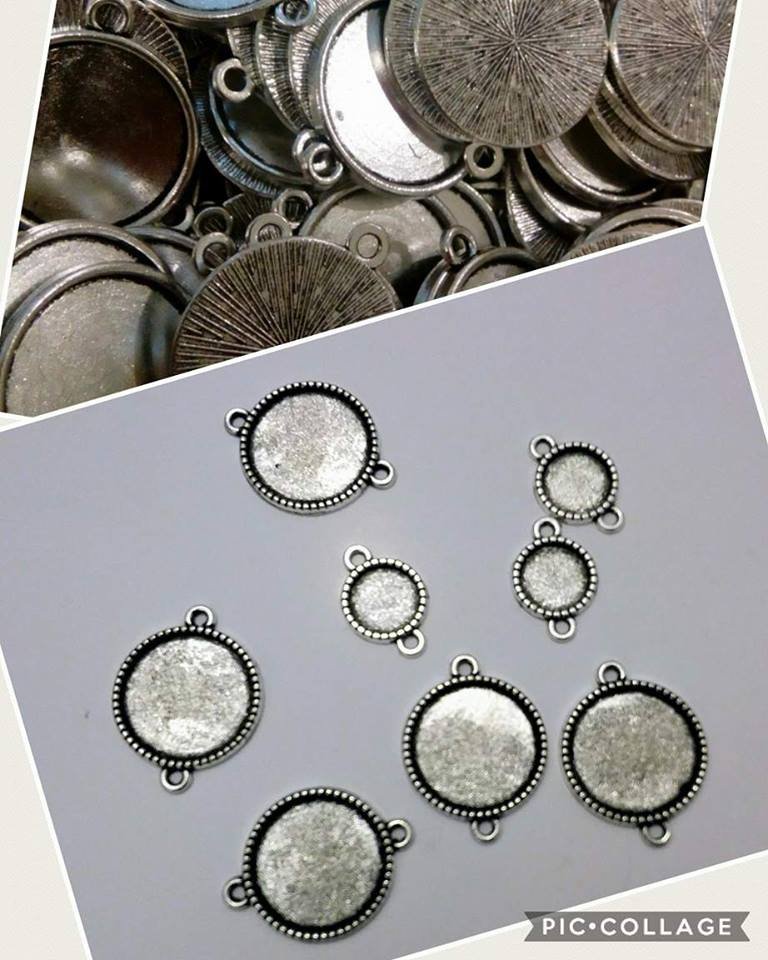 I painted with acrylics their bottom and left them to dry at least one hour, then I used a coat of transparent nail polish to seal the color! It's very important that colors not to blend with resin, to have a final glass effect of resin, with no shades and colored effects.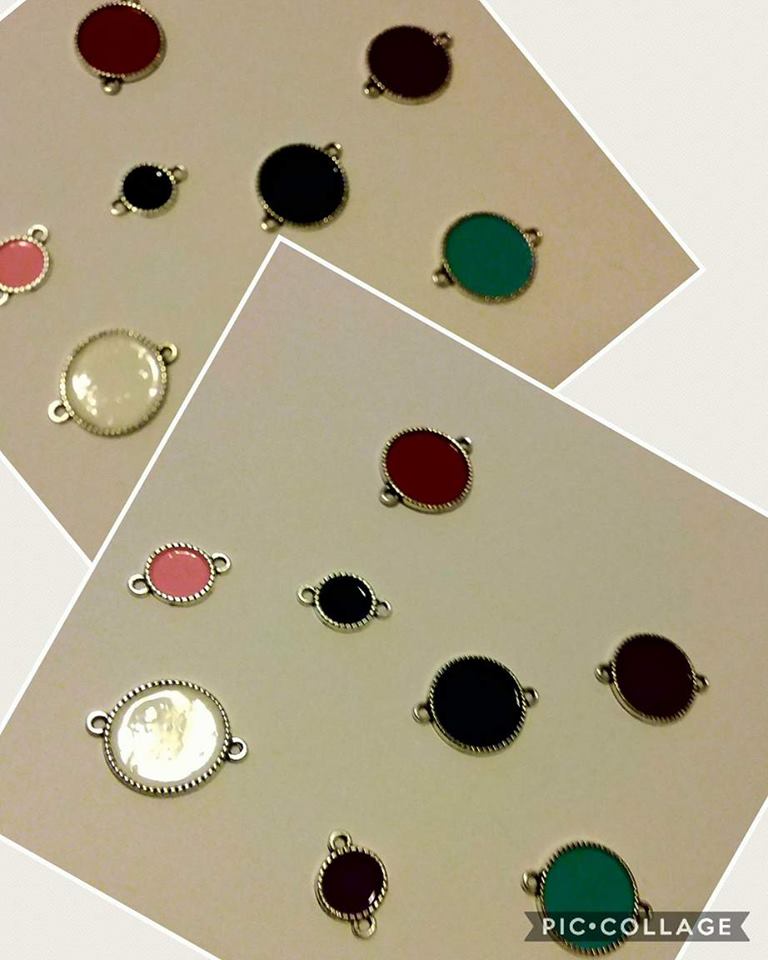 I chose flowers to fit in the bezel and set them immediately after I sealed the color with nail polish, to stick on that surface. I let them to dry completely, a couple of minutes.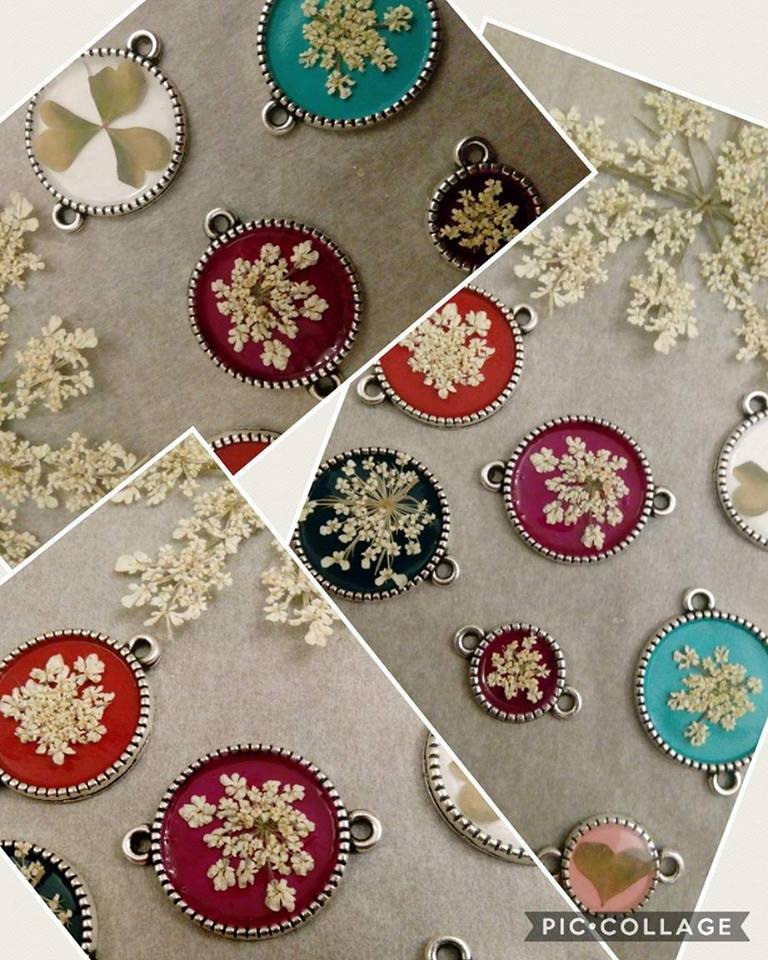 Meanwhile I prepared resin and I poured it very carefully on the bezel, using a wooden or plastic stick, untill the flower was completely covered. If I pour to much, it will leak and the bracelet will be....gone!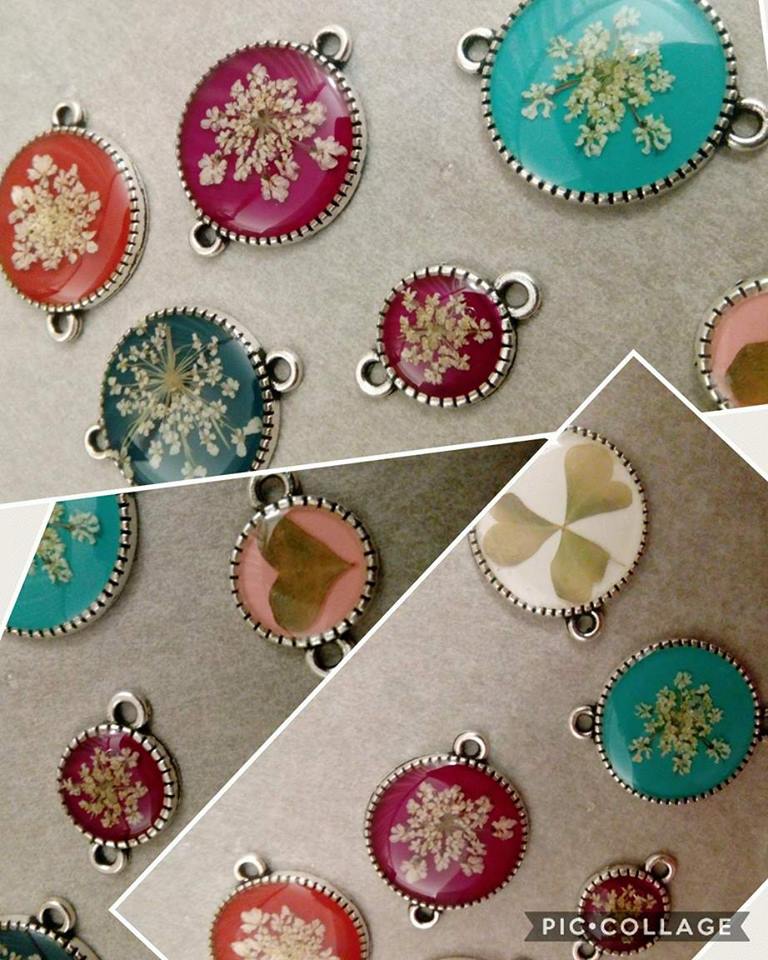 I let them to dry over night and...voala! This are the final bezels already bracelets in becoming, ready to be beautiful accessories!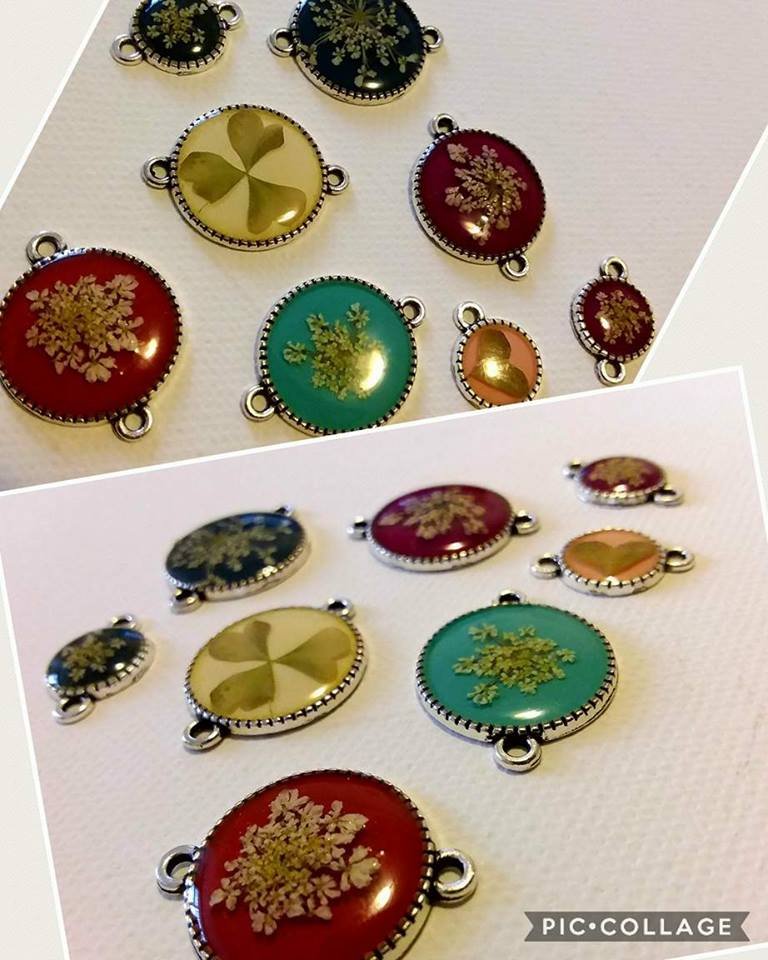 Links and chains are here, willing to transform these beautiful bezels into unique jewelry!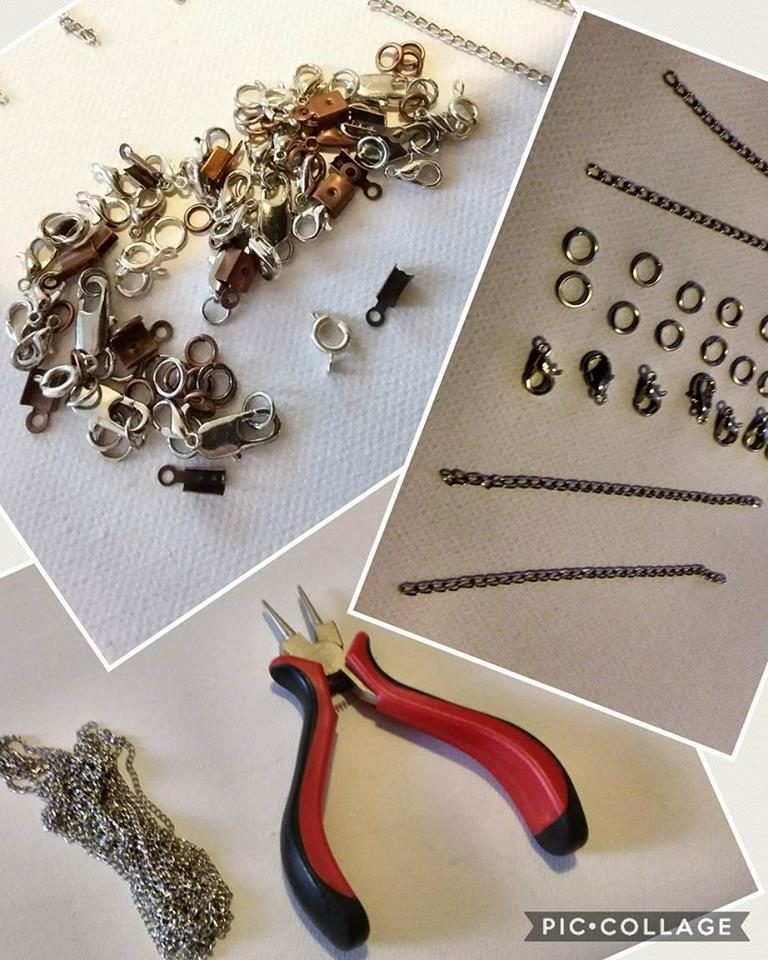 And my favorite part, final result!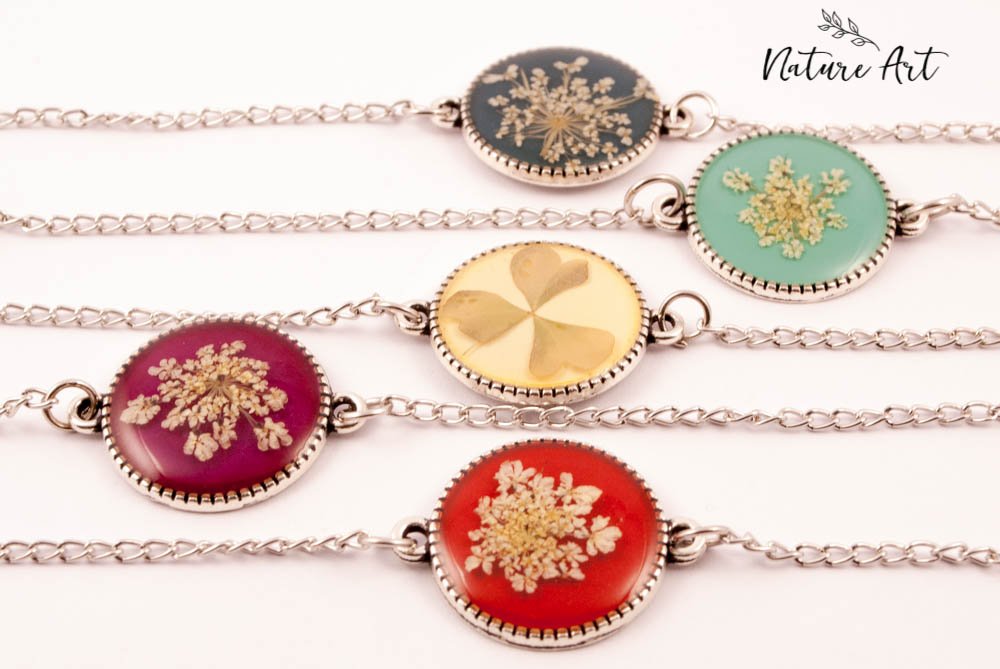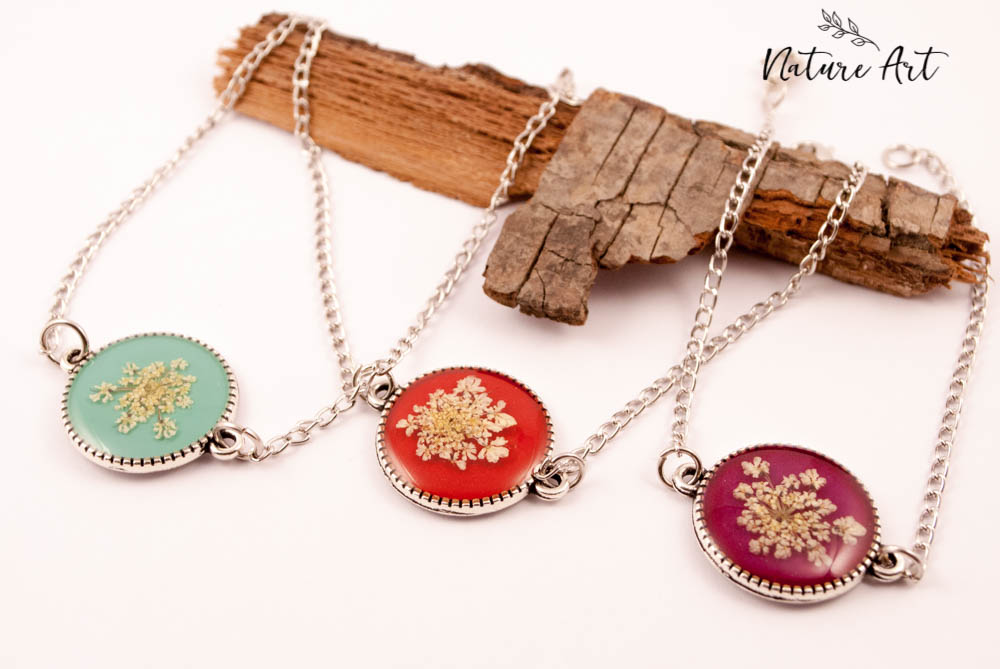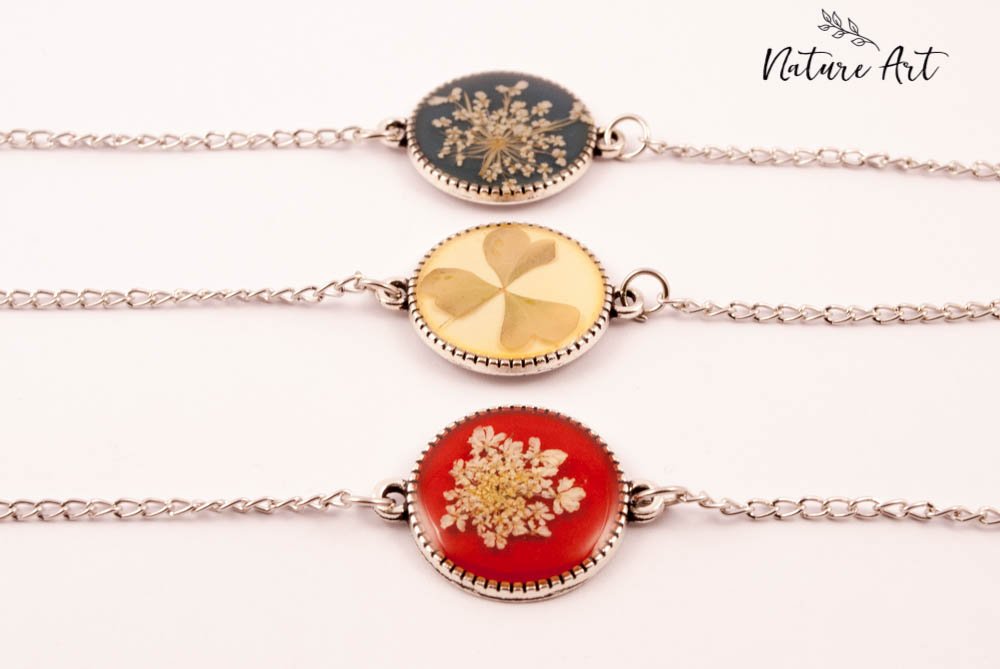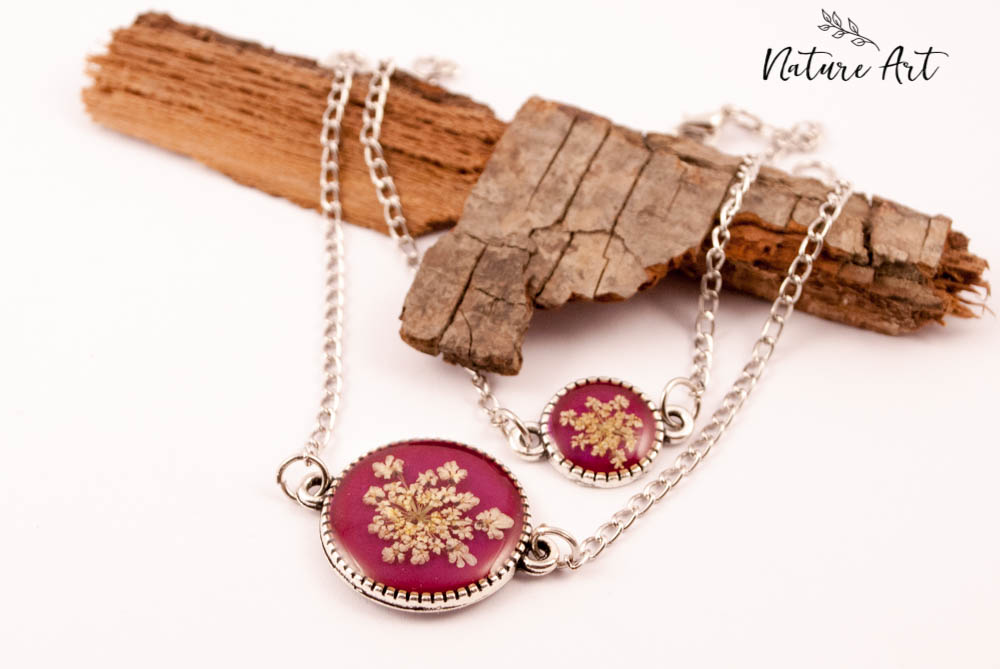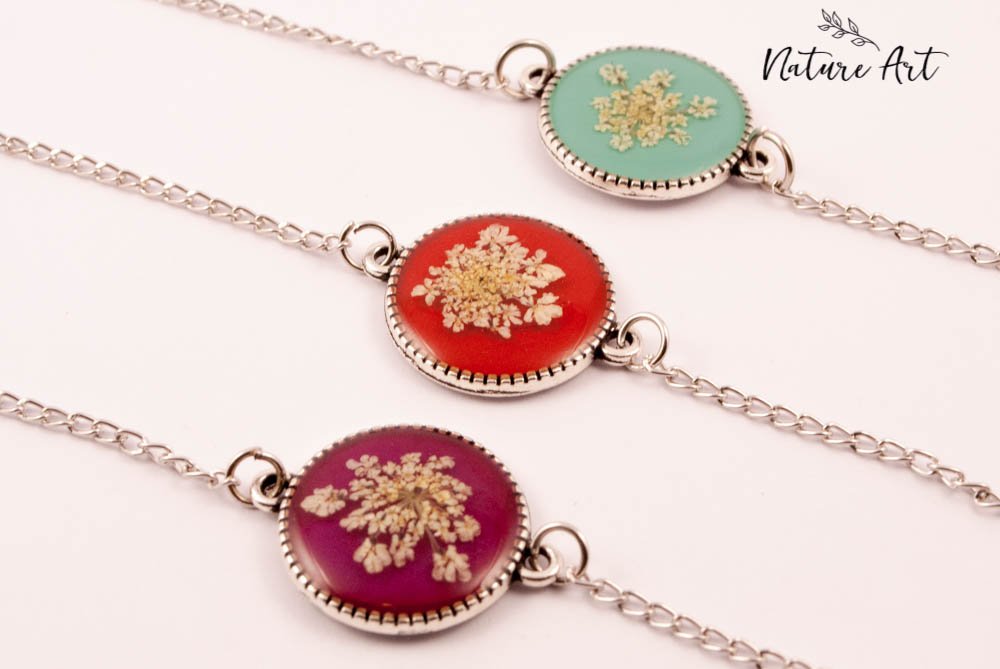 If you are curious about anything I post here just ask 💭 I'm more than happy to share about my passion, anytime!
Enjoy @nature.art and my journey!
Keep inspired!