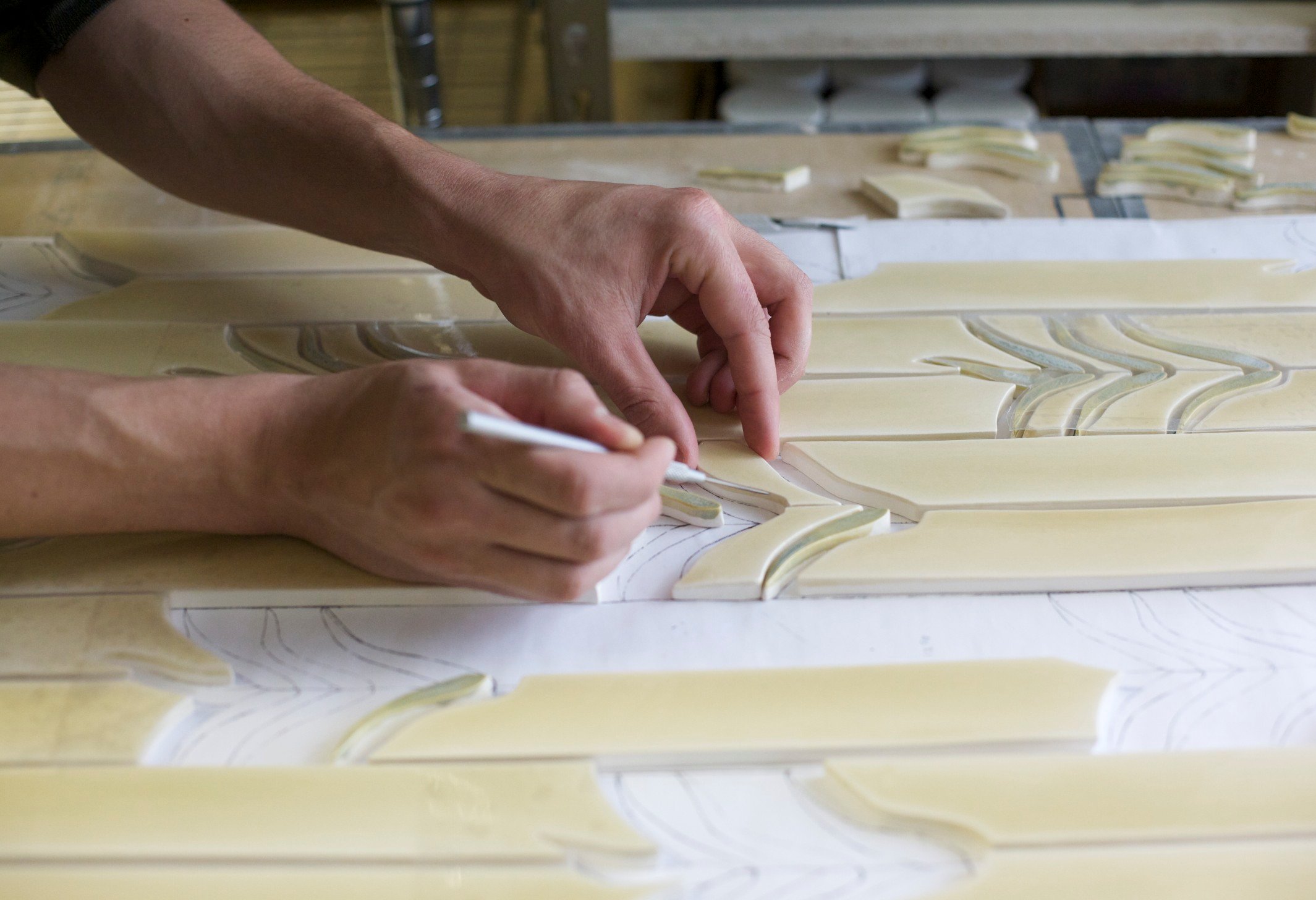 here I'm assembling a repeating tile design
If you're a creative, you have no doubt contemplated the market, the financial end of your dreams and how to balance this with your creative process. I have thought about this a lot and particularly in recent years as the creative economy has changed dramatically both for better and worse.
Sometimes I consider the opportunities as they are, sometimes I think about potential long-term changes decentralized blockchain economies could bring but often what I'm thinking about is how much I see creatives around me struggling, hustling and still not really making ends meet.
When it comes to my own path, I've begun to wonder what would happen if I were to stop fitting into the paradigms available to me as a creative and instead consider what actually works for me! It actually feels like a daring act to even think about this!
Now I know that there is a different formula for each person and what works for me isn't the same as what works for another, but my musing - at least for today - goes something like this: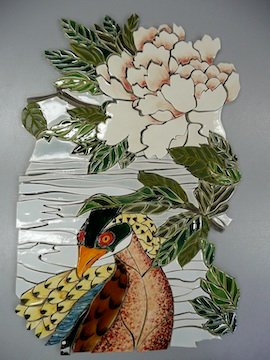 a sample for a large chinoiserie style mosaic I proposed in 2007
In the interest of preserving my creative life force, the quality of my work, of innovation, of further developing mastery, I would say yes only to clients who support what it takes for me to do my best work.
I am an artist who usually has plenty of inspiration, motivation, experience and technical know-how, and what I need most is to be able to work at my own pace and to have sufficient funding.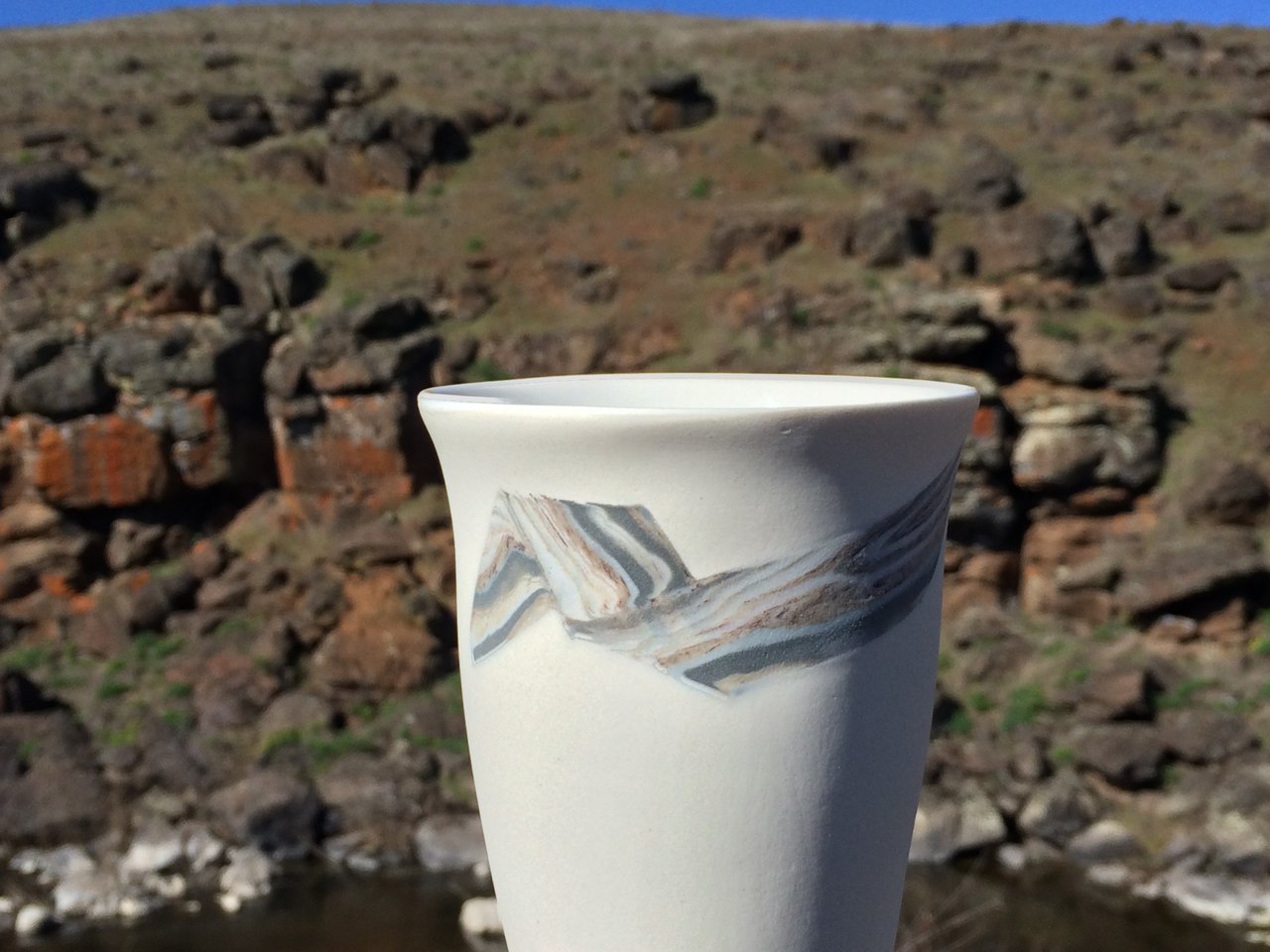 a porcelain cup from the R+R Ceramics dishware collection
@greyhawk and I developed in 2014
Good work, good design, and transcendent creative expression all depend upon adequate time for reflection, experimentation and to make changes (maybe many times!). A piece can take 7 weeks or 7 months. I work diligently but it's done when it's done, not when your installer is ready.
Working like this enables my best potential and would make all the difference in what I produce. I do my best work when I feel valued, trusted and enabled as an artist. Some creatives need to be pushed hard by someone or something outside themselves, but not me. At this point in my career, I really don't need that but instead I need a client to work with me, to trust and support me to reach for my most ambitious expressions and discoveries.
This reminds me of scientists and how they require funding and lots of time to discover, research and experiment to solve life's persistent questions. We all live the benefits every single day of the endless work that scientists have devoted to their explorations.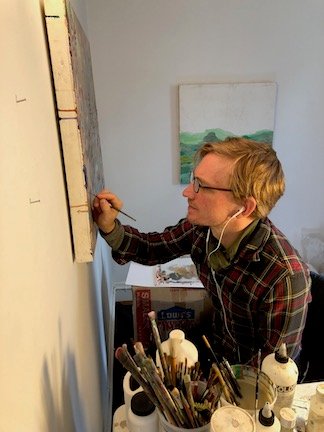 @greyhawk at work in his painting studio
I also believe that creative discovery has equal merit in our world. We are graced every moment of our lives with the ubiquitous influence of musicians, poets, story-tellers, philosophers, visual artists, designers, weavers, architects, inventors, technological visionaries who have devoted their lives to the creative process. We have begun to take this creative equity for granted and often forget its value, but without it life would be bleak.
So this is my creative musing, but the bigger picture is that as a society, we are in real trouble culturally. Many aspects of our world are specifically counter-productive to creating the very content we need most. These destructive forces include:
the breakneck pace that creatives are expected to produce content is causing terrible burnout and brilliant people are dropping like flies. For example, fashion designers need to produce 7 new collections a year, meet unrealistic deadlines, and all for a lower price points than ever before.

As I've said, good work really takes time and reflection and a chance to experiment but if you have to produce constantly just to make a meager living, there's no time nor money for it. This doesn't produce quality work, just burnout.

Meanwhile knock off copies are created from designs that took real time and talent. These undermine creatives top to bottom and are reproduced with no regard for the ethics of manufacture. Unfortunately as consumers we don't really understand the difference. [?Perhaps because the arts were removed from most public school curriculums in the late 1980s? I don't know, just a thought.]
I'd really like to hear what these words spark in you....what do you see as life-giving paradigms for creatives as a whole and what are the destructive forces you observe or experience?
And if you could have your way, what supports your best creative work? What would you need to keep creating for the long-term?
Tell us about it in the comments!
Thanks Steemians for your support, friendship and all the ways you contribute to this platform and a special thanks to @creativecrypto and @sndbox (and so many others) who are working hard to make this a viable option for creatives at large!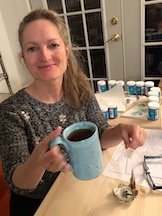 aka Ruth Frances Greenberg, I am a ceramic artist who makes mosaics, tile and all things clay from my home studio in rural Connecticut. I'm here on Steemit to offer my support and friendship to creatives, individuals and projects that I value and want to see more of in the world. The decentralized economy and blockchain technology are promising and I am very pleased to be a part of this exciting new revolution.
Your support means the world to me and enables me to pursue my life and creativity with more freedom and opportunity, thank you! You can learn more about me and my work at www.ruthfrancesgreenberg.com