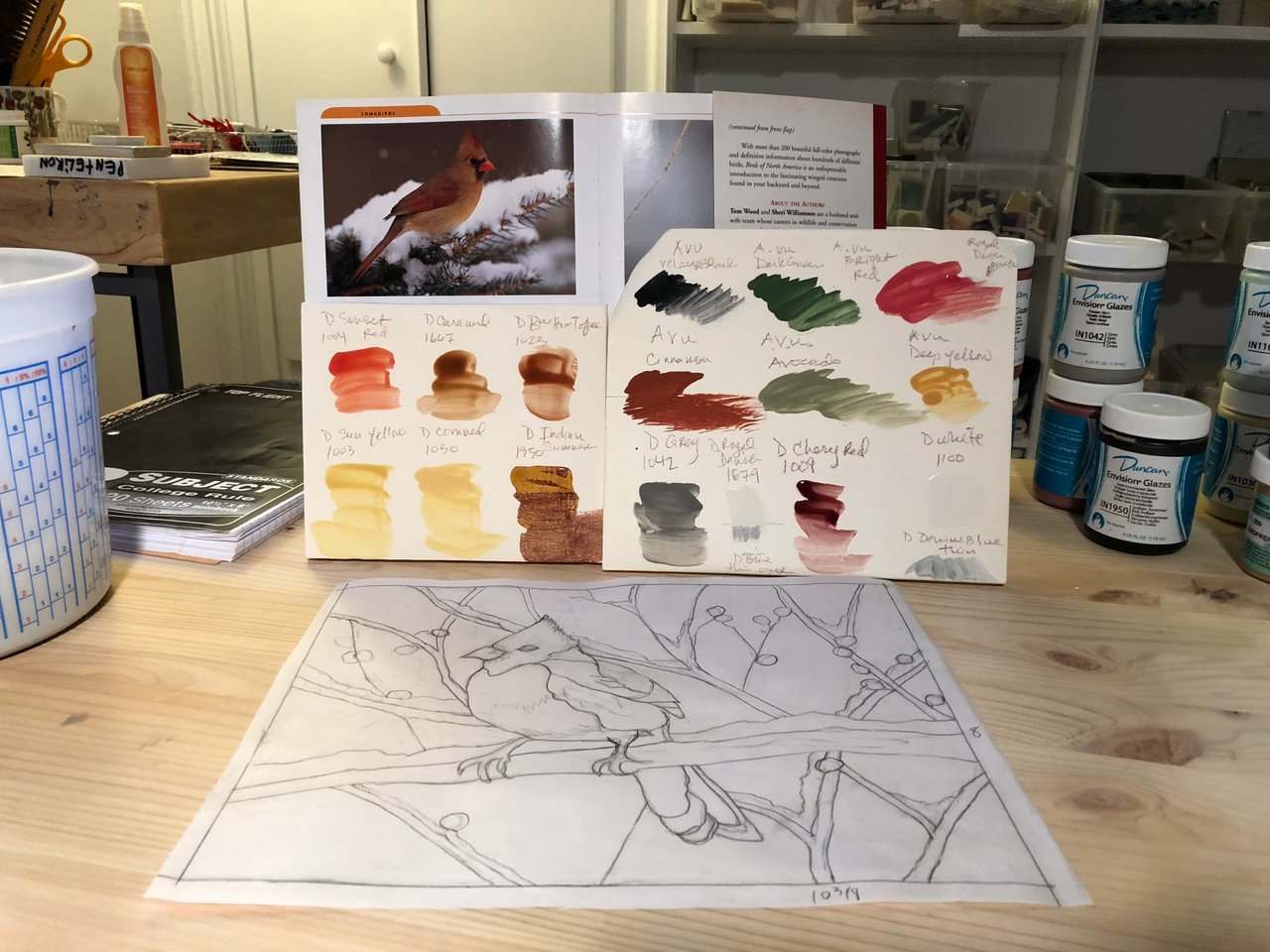 All winter a pair of Northern Cardinals flew around my yard and would sit in the tree outside my desk window. I love birds and living among Cardinals is a new experience for me. Sometimes I find myself breathlessly excited as I catch a flash of bright red as the male flies by.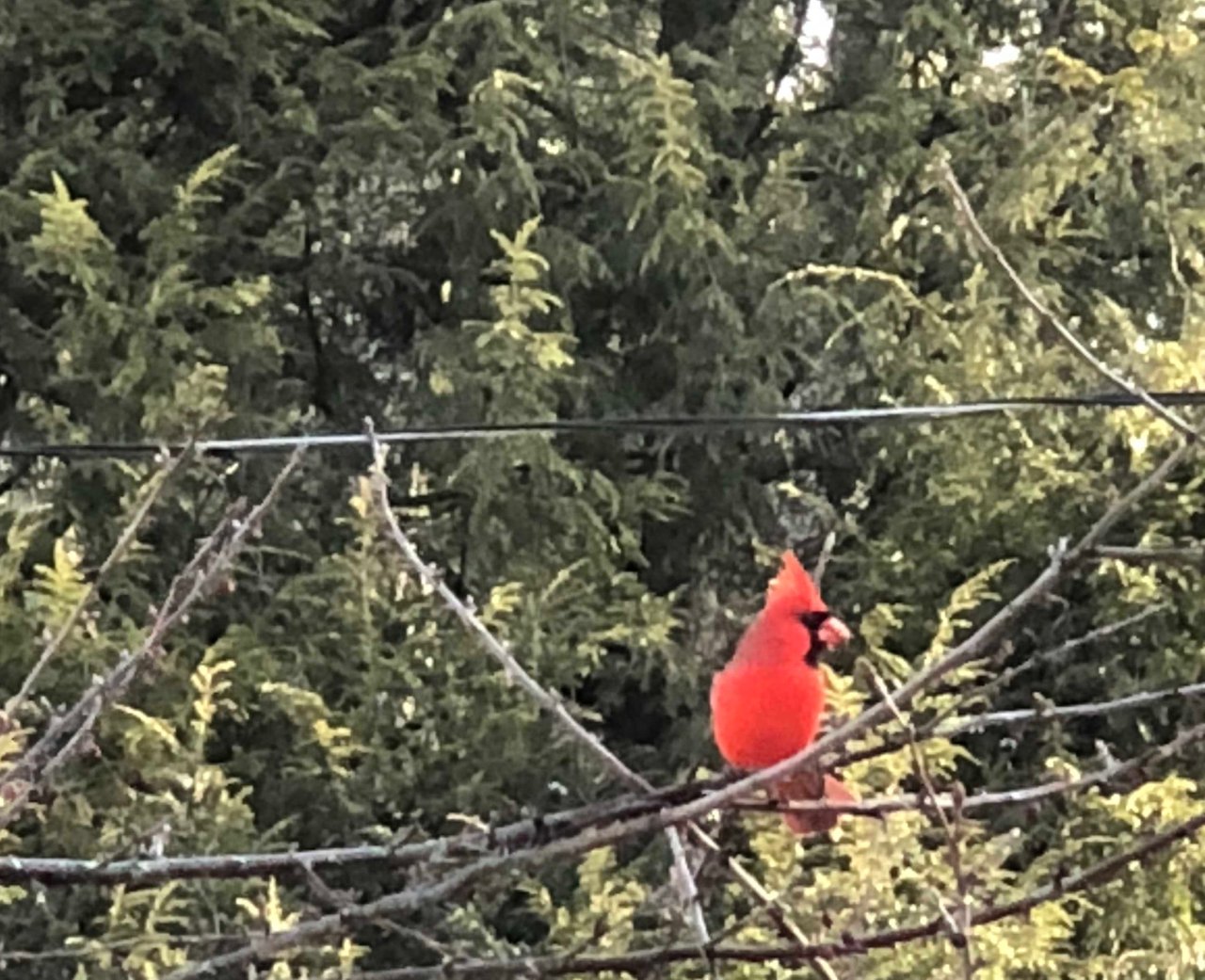 Over time I realized that when I saw this brilliant red stunning male, his more camouflaged mate was often feeding close by. Nature's design works well - this handsome fellow was very effective in diverting my attention from the female at least initially. Once I noticed her though I became very focused on searching for her each time I saw him.
I fell head over heels in love with the pair of them and particularly the understated beauty of the female. Of course when I feel this way, my natural inclination is to want to make a mosaic since making gives me the change to immerse myself in the beauty of something and get to know it better.
I haven't yet able to catch a photo of her, but used this photo from my much used "Birds of North America" book as a reference along with others on the internet: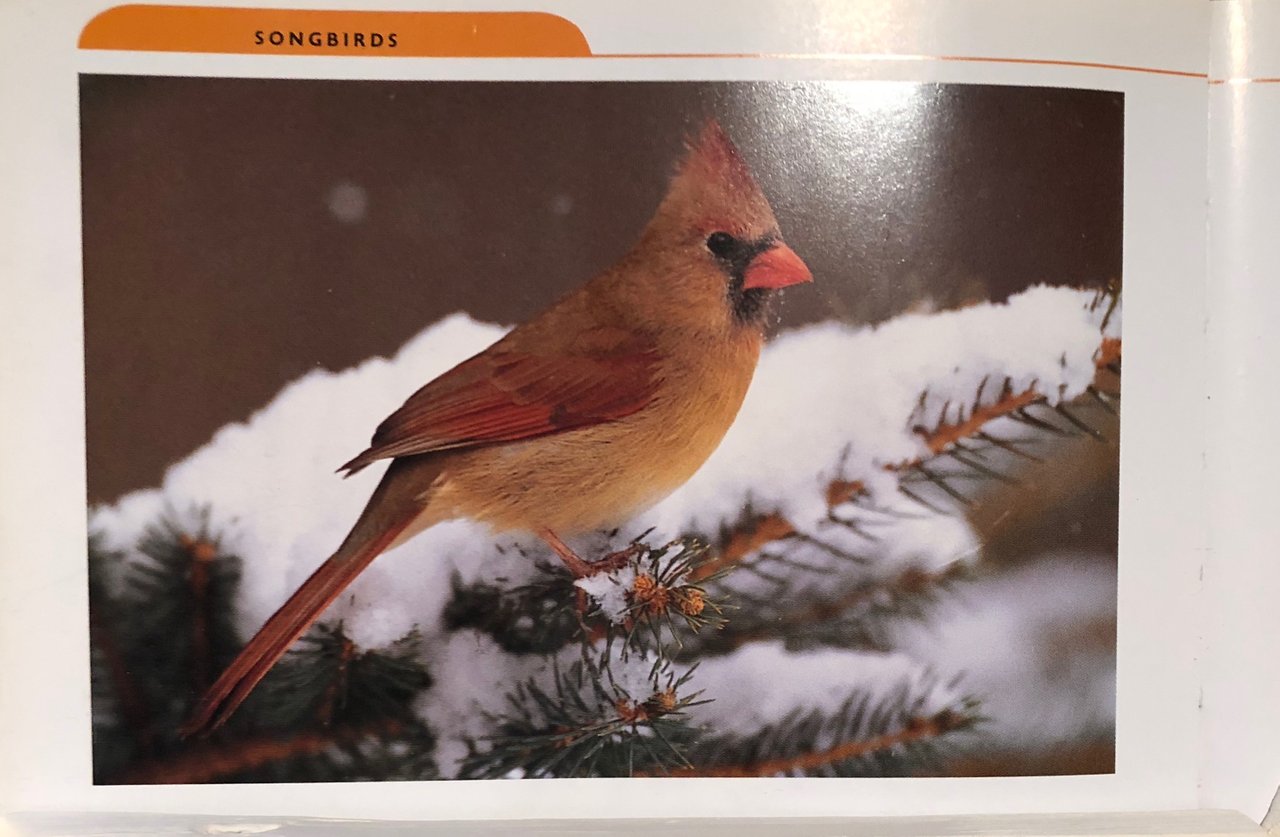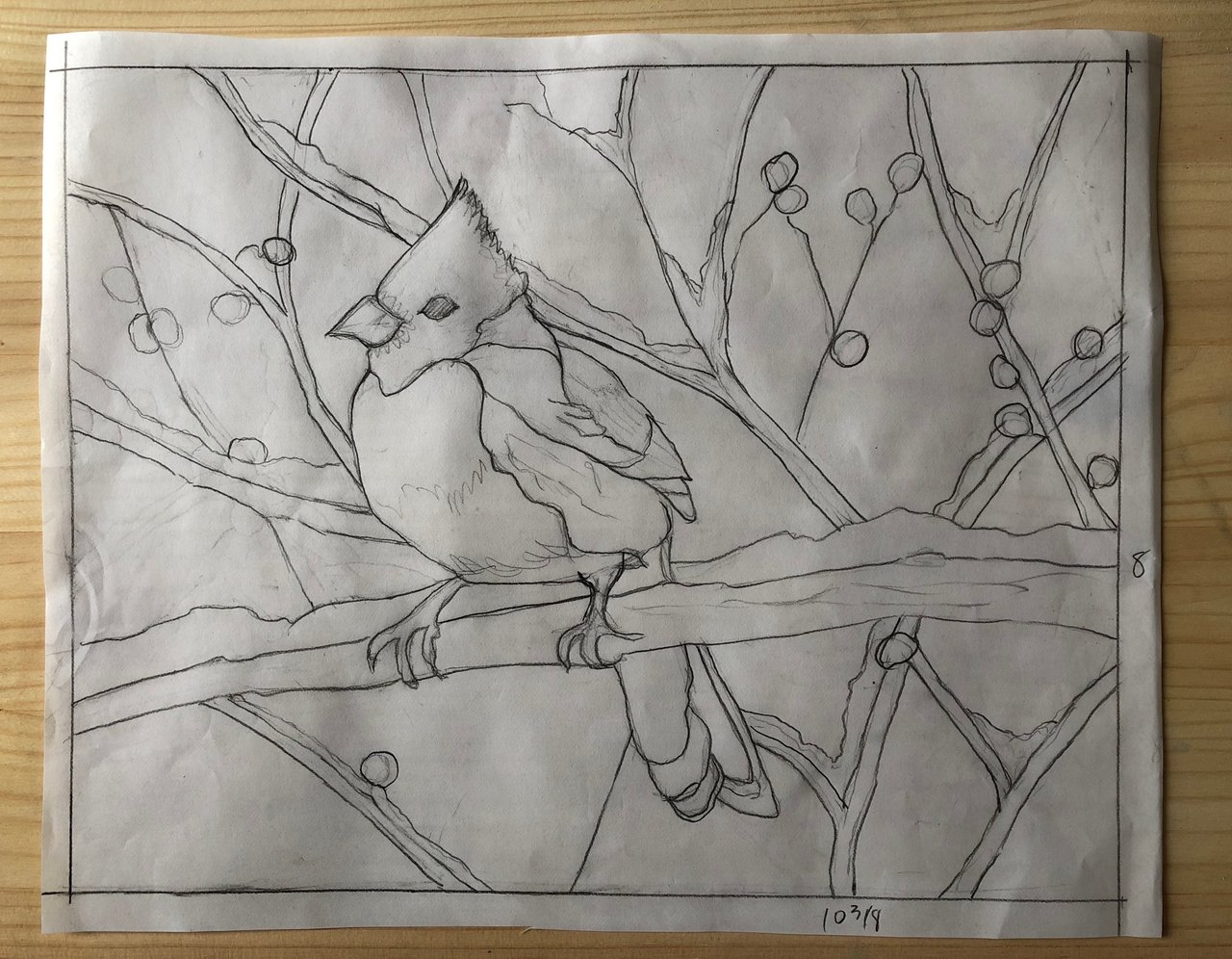 I began by sketching and made a drawing of a female Cardinal on a red berry bush with snow since it's what I often saw. When I create the drawing I also usually do some general thinking about the glaze colors I'll use. I made some glaze tests to help with this process. (shown in the cover photo)
Next I rolled a slab of white earthenware clay: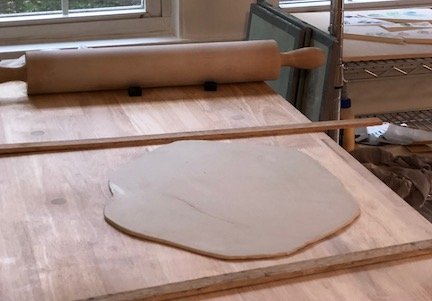 I let it firm up overnight and began cutting the next day. I cut for a few hours at a time over 3 days. You can see my cutting sequence by the wet and dry areas - dark is wetter clay.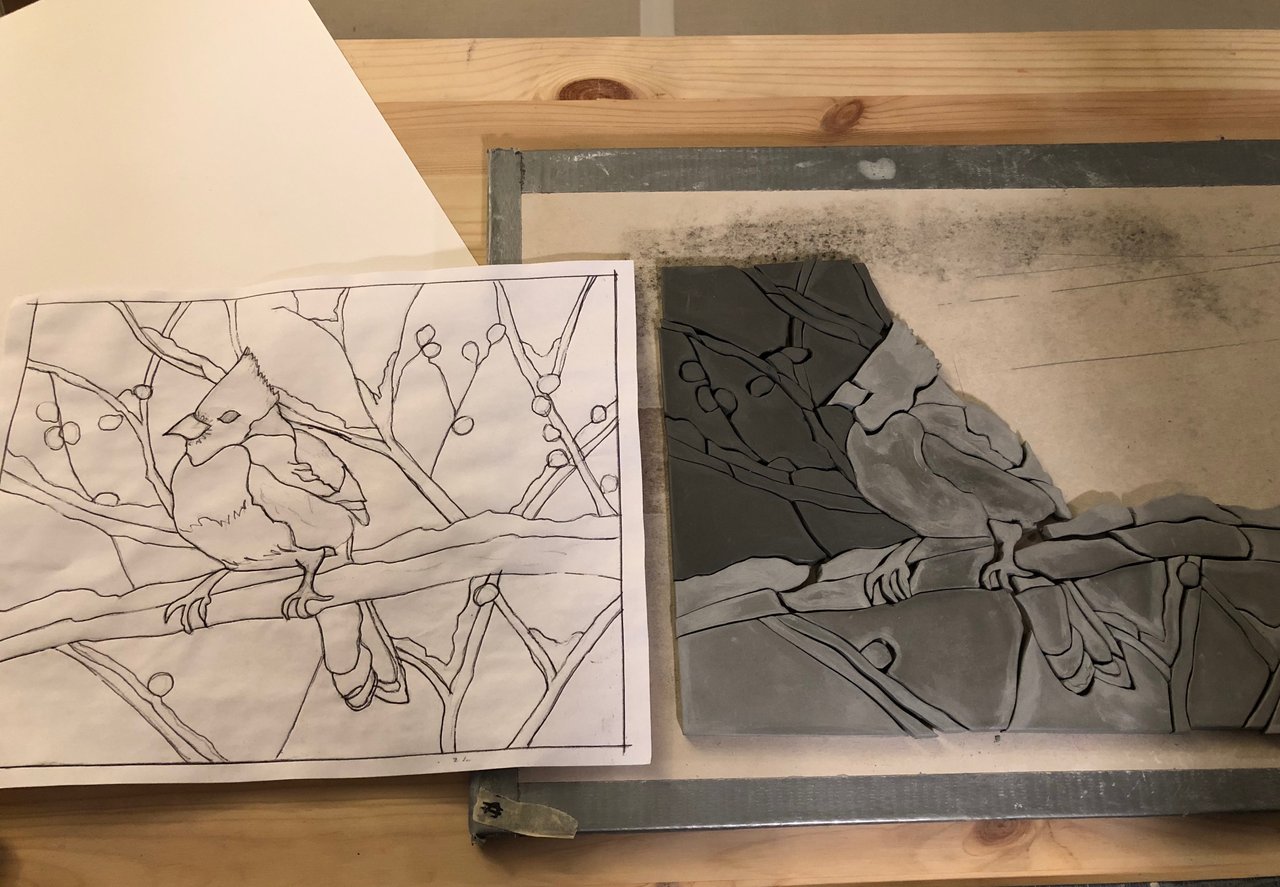 The mosaic will be about 10" x 8"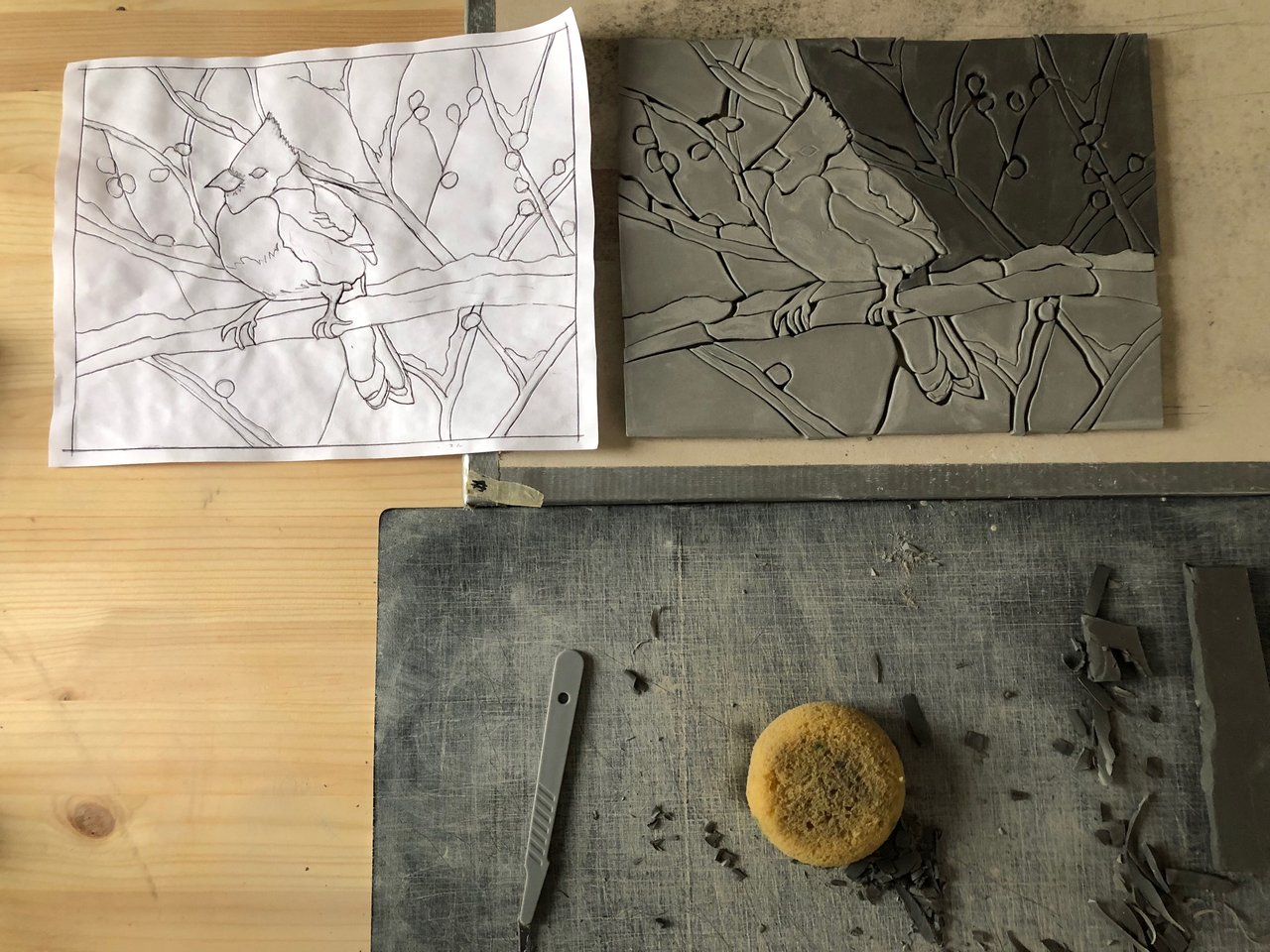 Next I loaded the tiles on to kiln shelves and put them in to the kiln for the bisque fire in my mini kiln (SKUTT 614). If you've seen my past posts, you may notice that this kiln is less than half the size of the smallest models I used to use!!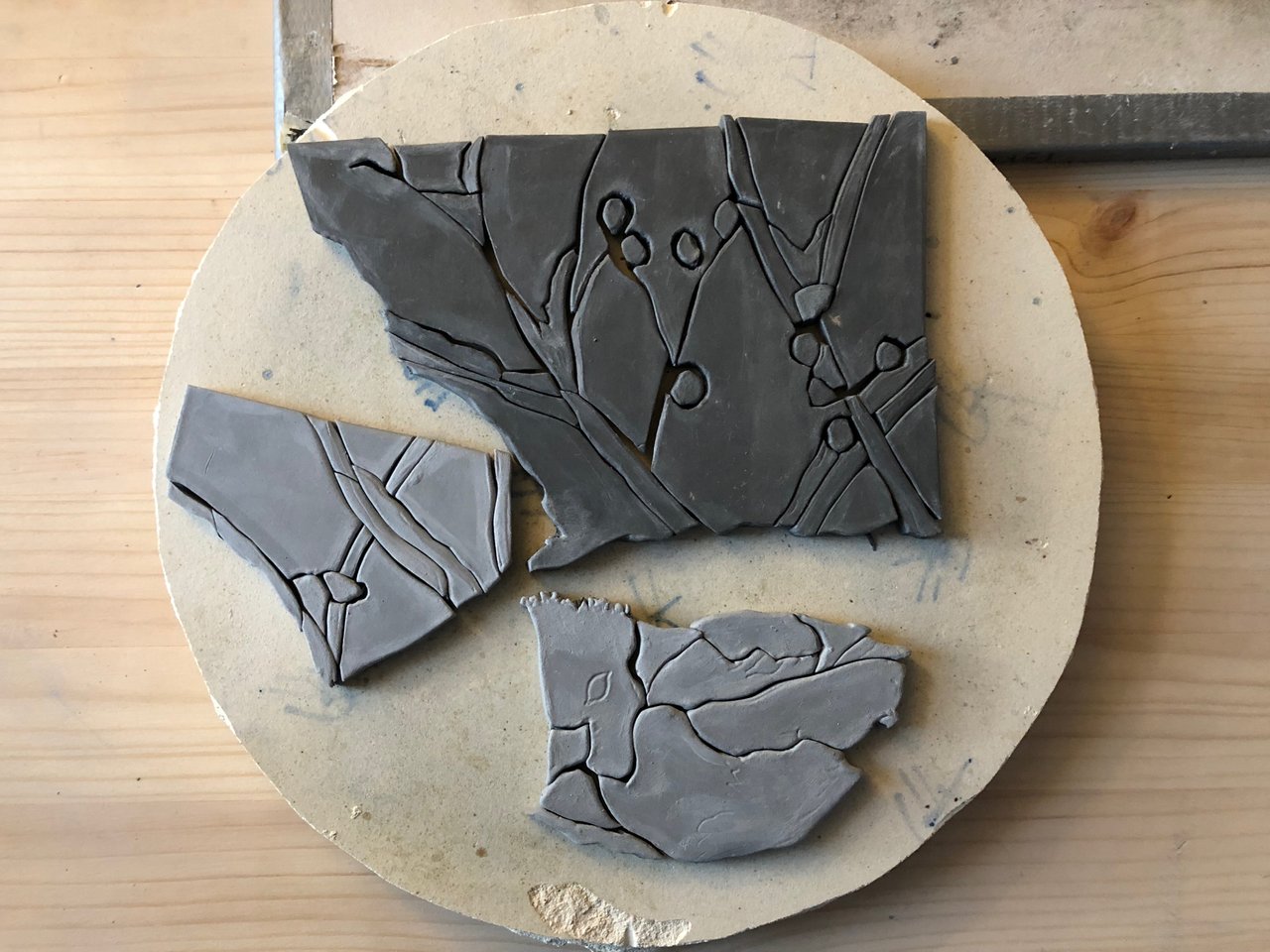 It has the advantage of plugging in to a standard household 115 Volts bathroom or kitchen outlet which is perfect for my new home studio set-up.
And after the firing, the mosaic is ready for glaze: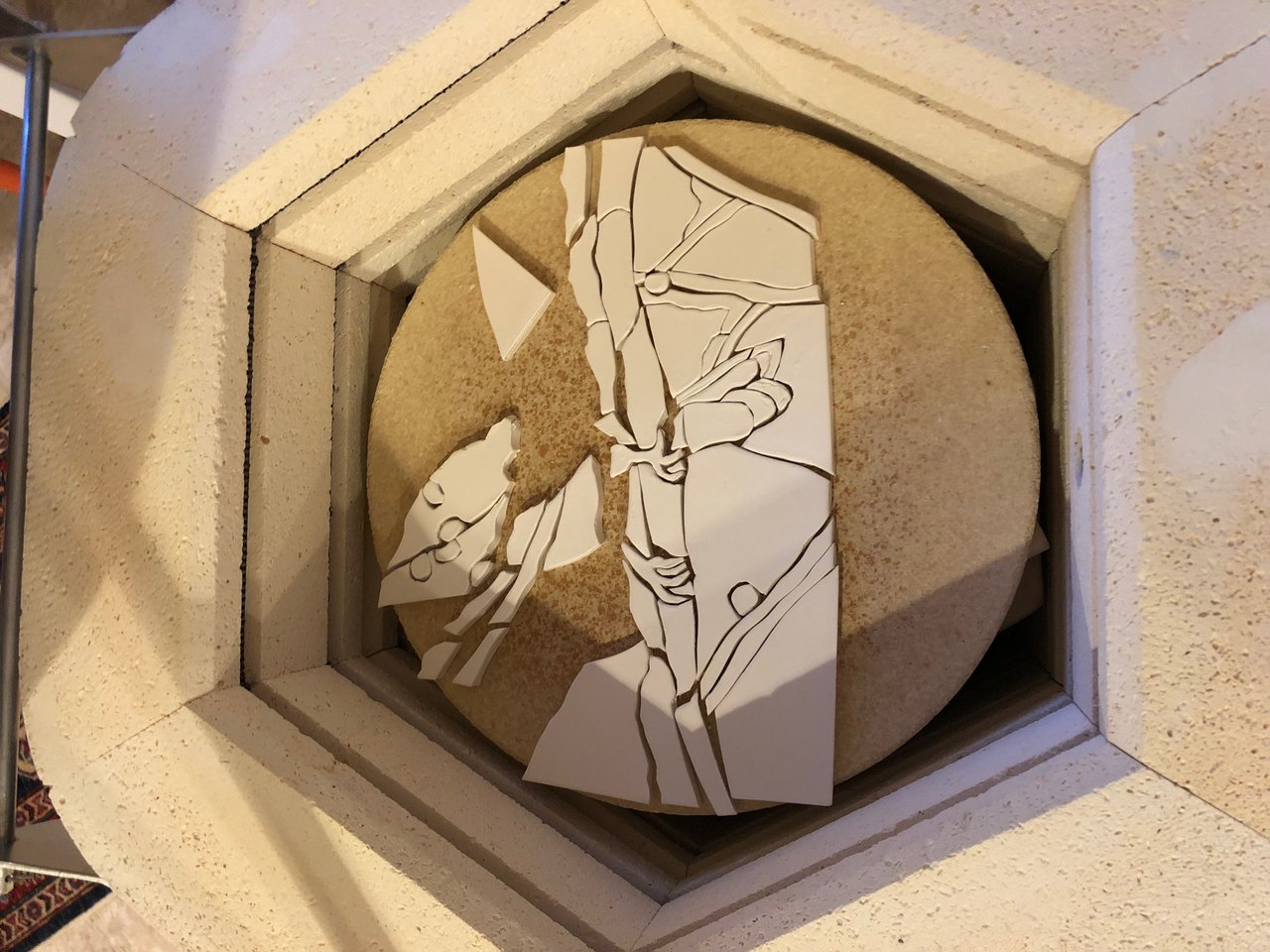 Next time I'll take you through the glazing process. Have a great weekend and thanks for your support!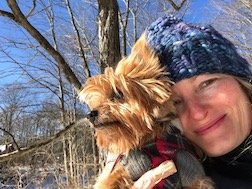 aka Ruth Frances Greenberg, I am a ceramic artist who makes mosaics, tile and all things clay from my home studio in rural Connecticut. I'm here on Steemit to offer my support and friendship to creatives, individuals and projects that I value and want to see more of in the world. The decentralized economy and blockchain technology are promising and I am very pleased to be a part of this exciting new revolution.
Your support means the world to me and enables me to pursue my life and creativity with more freedom and opportunity, thank you! You can learn more about me and my work at www.ruthfrancesgreenberg.com