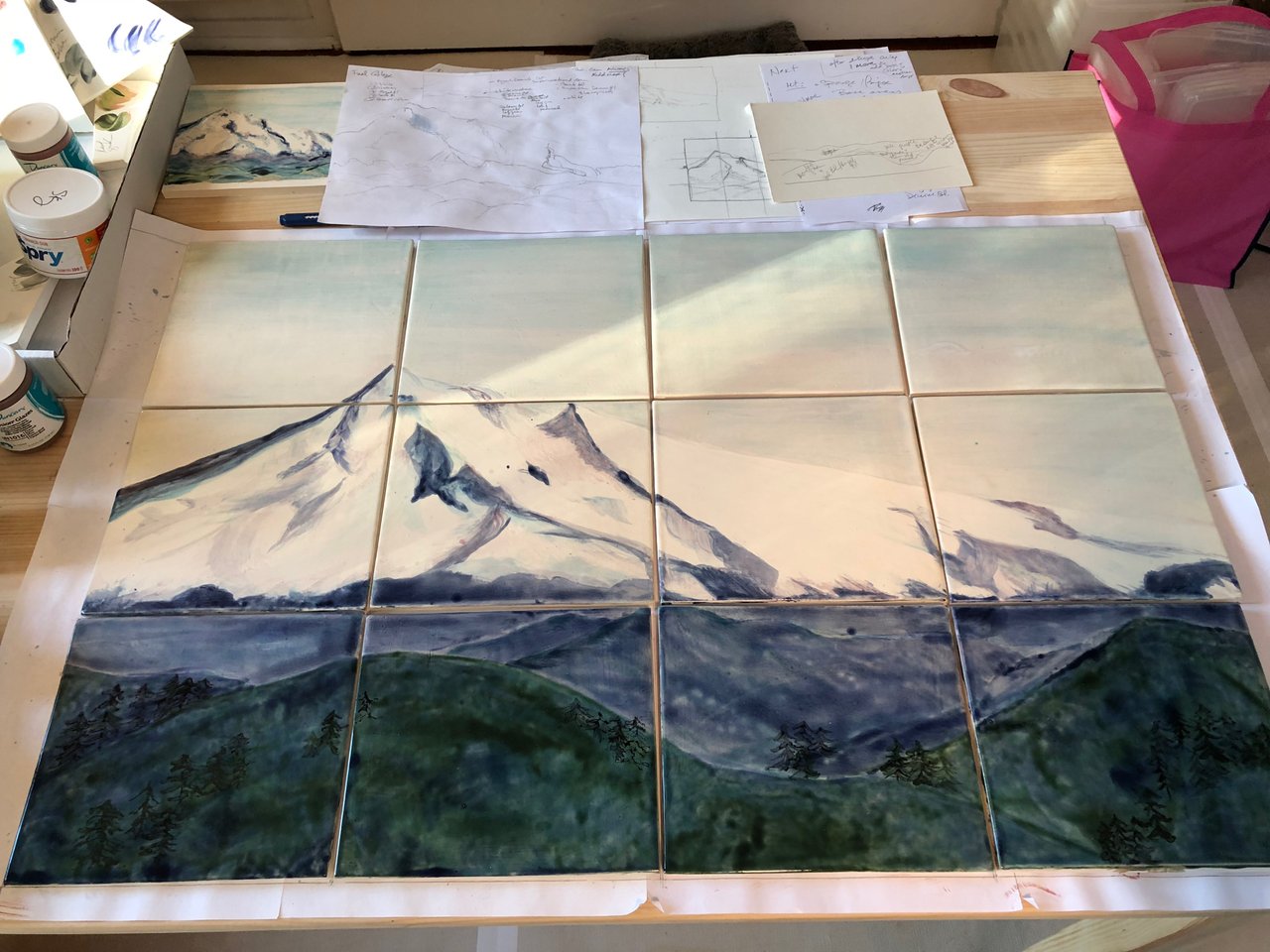 Happy Saturday everyone, it's been a pretty good week here in my little corner of life and I hope it has been in yours as well.
It feels so good to finish, pack up and ship art that I've been working on for months!
On my table I've had a tile mural of Mt Hood in process for a few months and finally it is finished. It's 31" x 21" and made up of 12 glazed earthenware tiles.
Below is the space where the tile mural will be installed with the client's sketch as a placeholder for the real thing: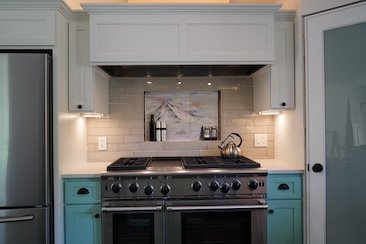 The clients are renovating their kitchen and have a space above their stove where they've planned a tile mural of Mt Hood which is a majestic peak of 11,250 feet high just northeast of Portland in Oregon, USA. Mt Hood has always occupied a personal and special place in me and I hiked many parts of it during my time in Portland. It's really such a beautiful mountain that is visible from the city and I've always felt it's like a mother watching over us!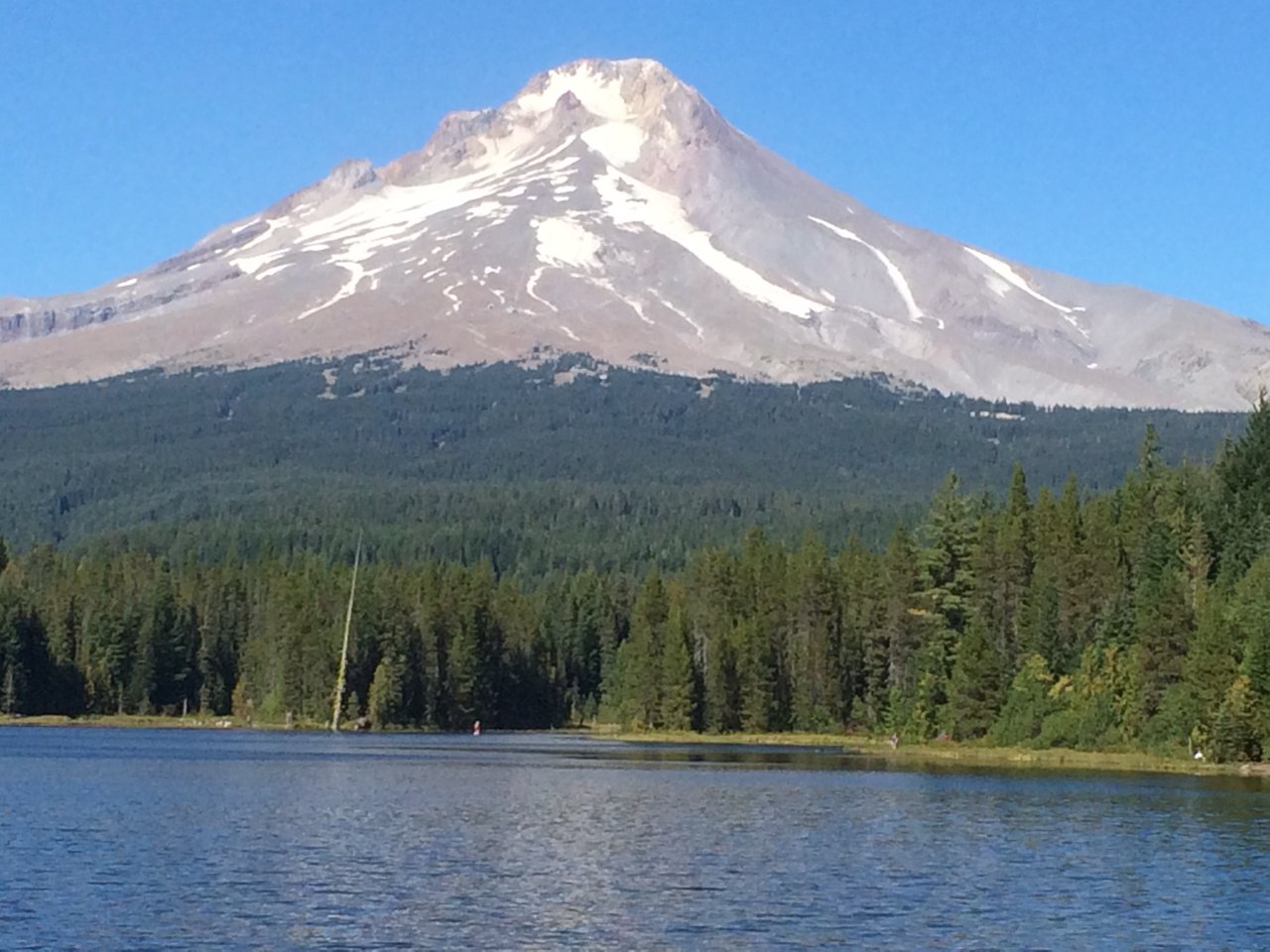 Once we worked out size, concept and costs, we had a phone conversation. I learned more about what they had in mind, went over logistical details, and we also spent some time sharing ideas which was especially fun with this couple. I really love collaboration and enjoyed bouncing approaches back and forth until we all felt good about our plan.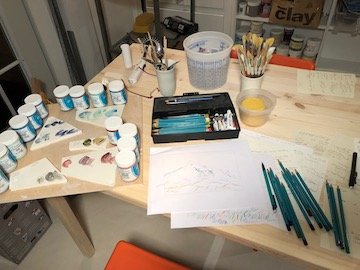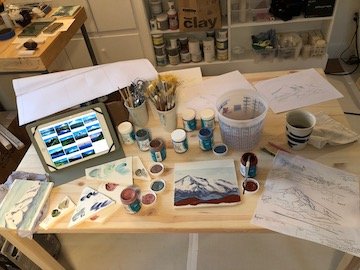 Next I determined how many tiles to use, the size of each tile and the shrinkage of the clay from wet to fired. I rolled slabs of earthenware clay, cut each tile and let them dry for about 2 weeks before bisque firing them.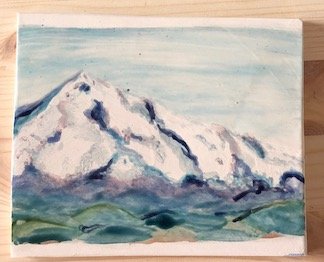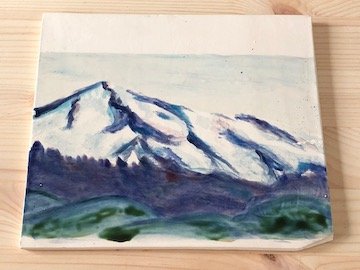 While waiting for the tiles to dry I did a few pencil sketches first followed by some glaze sketches to test out colors and practice the composition. I liked the one on the left but the client liked the simpler one on the right and this preference - along with our original concept - guided most of my color and compositional decisions.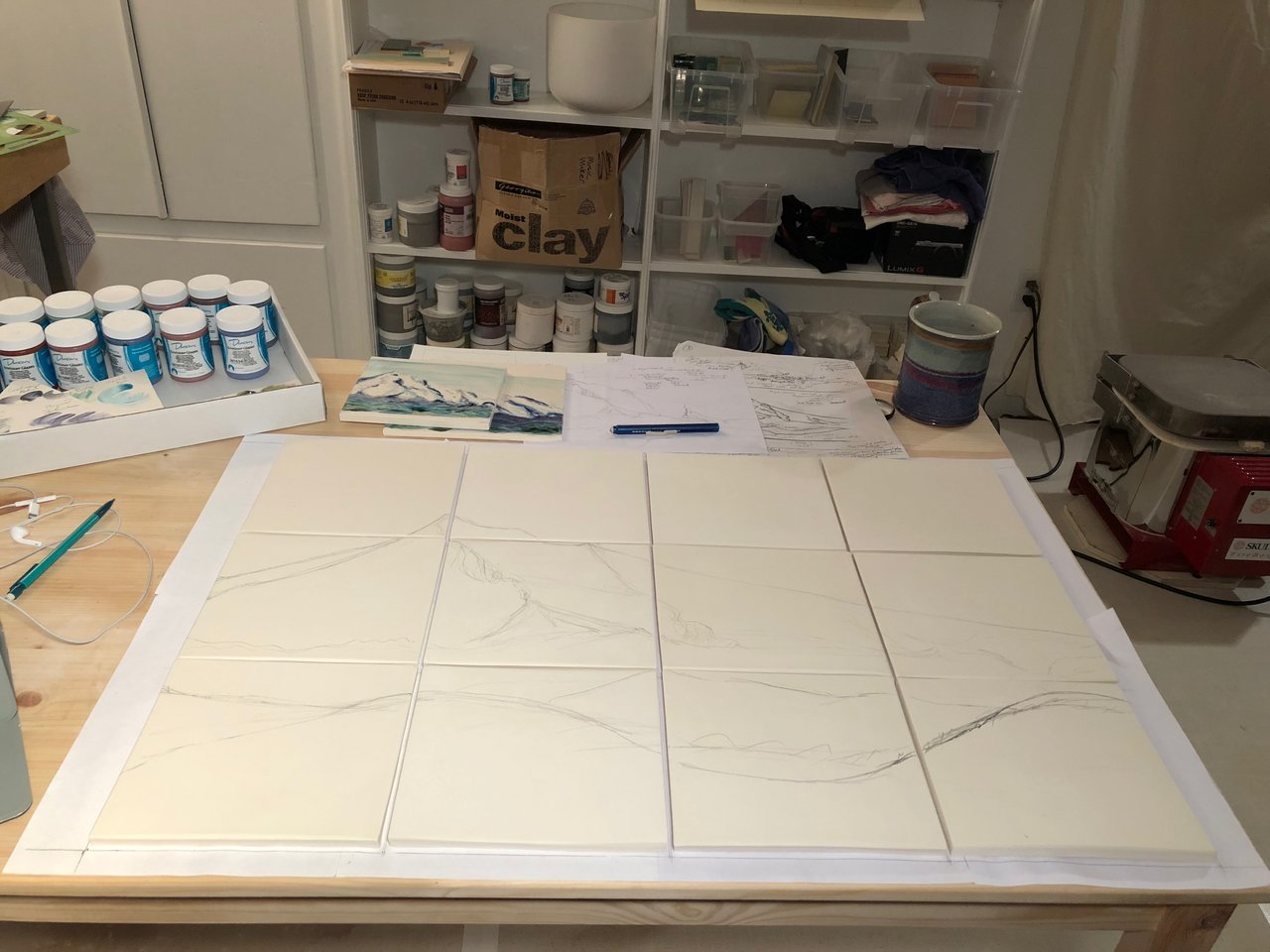 Once bisque fired, I sketched out the imagery in pencil and put on the base layer of glaze. With a glaze painting like this, I usually do one layer of glaze and fire it before adding another so I like to see how it looks as I go. These tiles have 5 layers of glaze.
At the end I used ceramic stains to create trees and I really like the effect.
Here is the progression: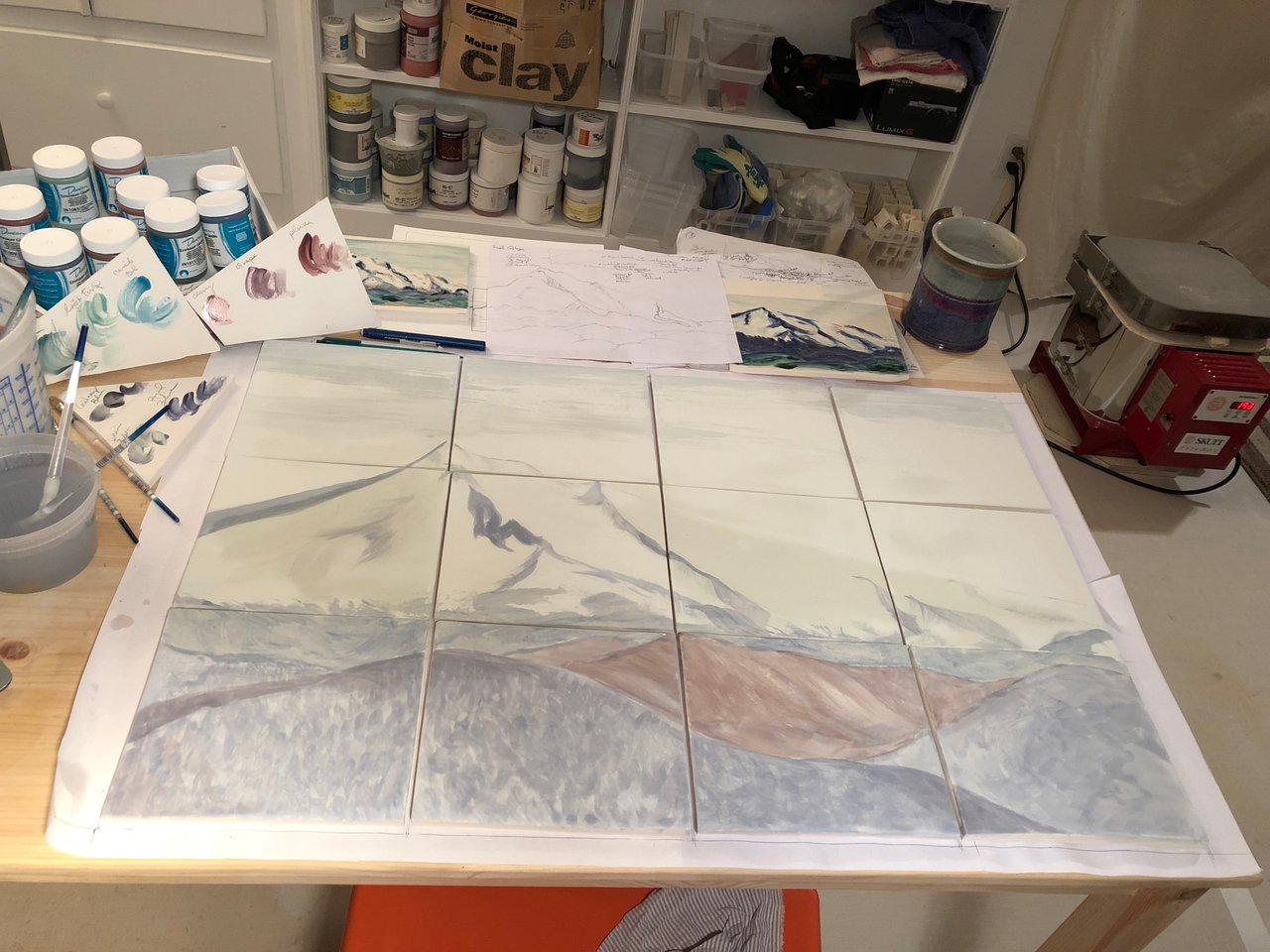 first layer of glaze, shown unfired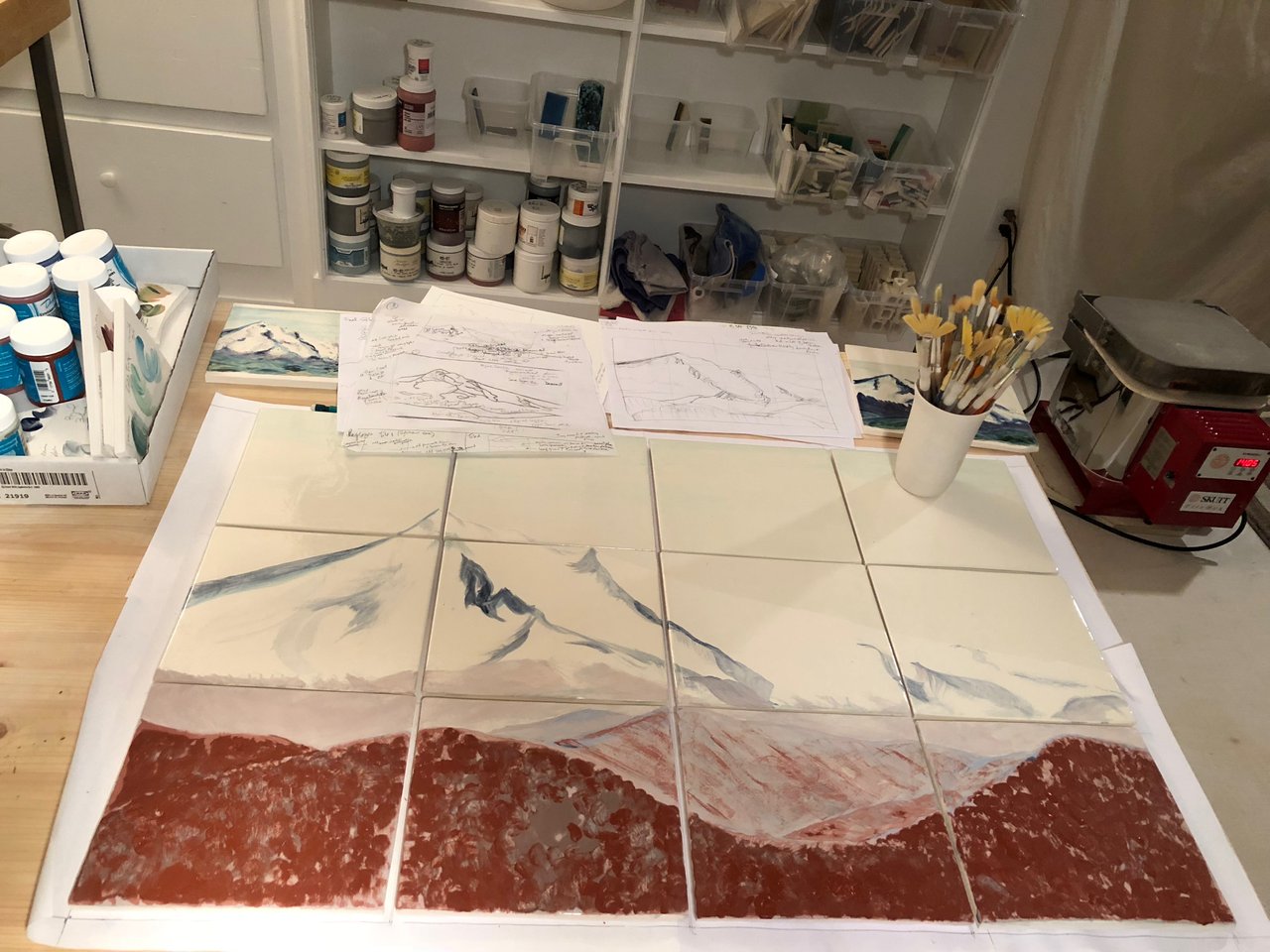 second coat of glaze after 1st firing but before the second one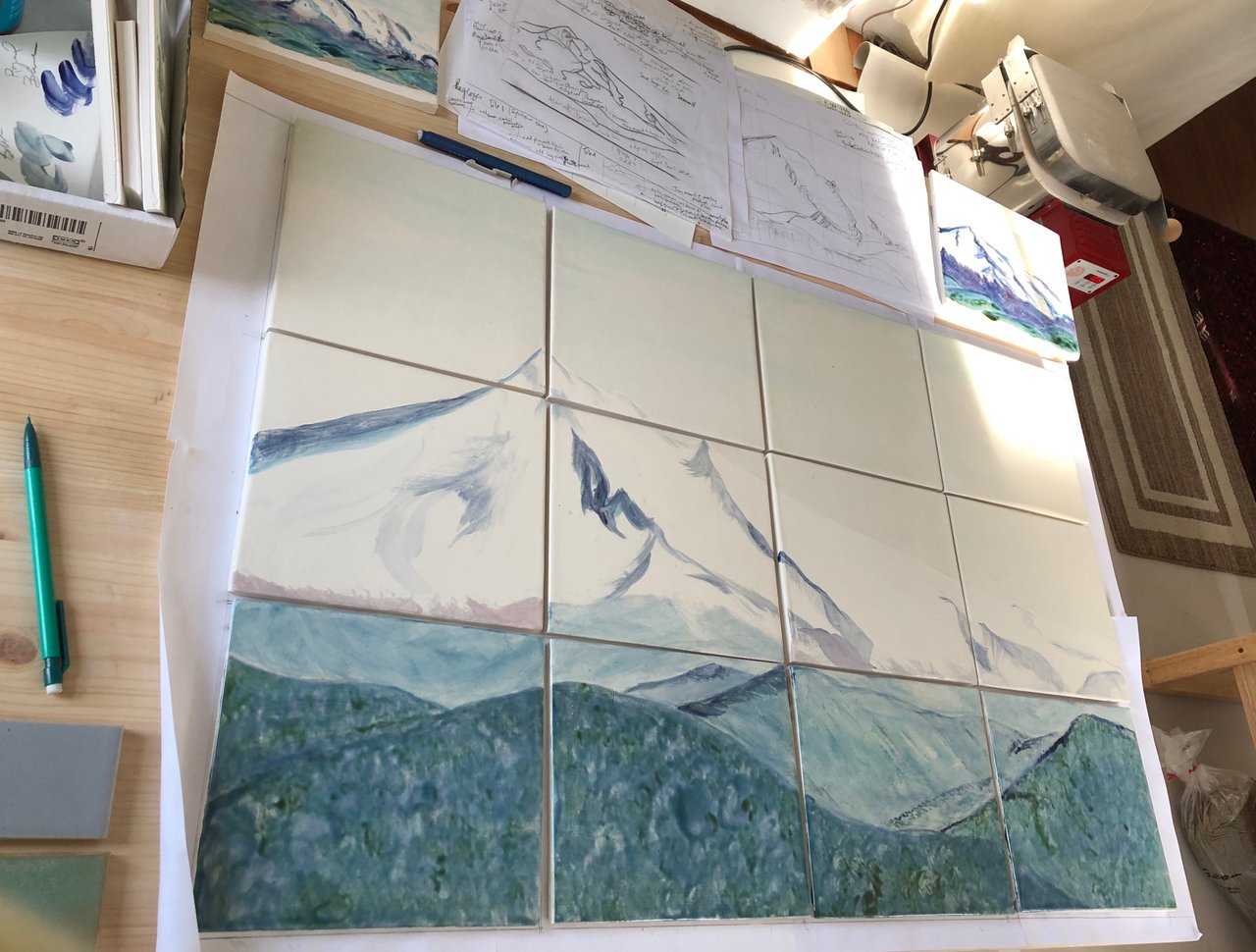 and on it goes, this image was taken after the 2nd firing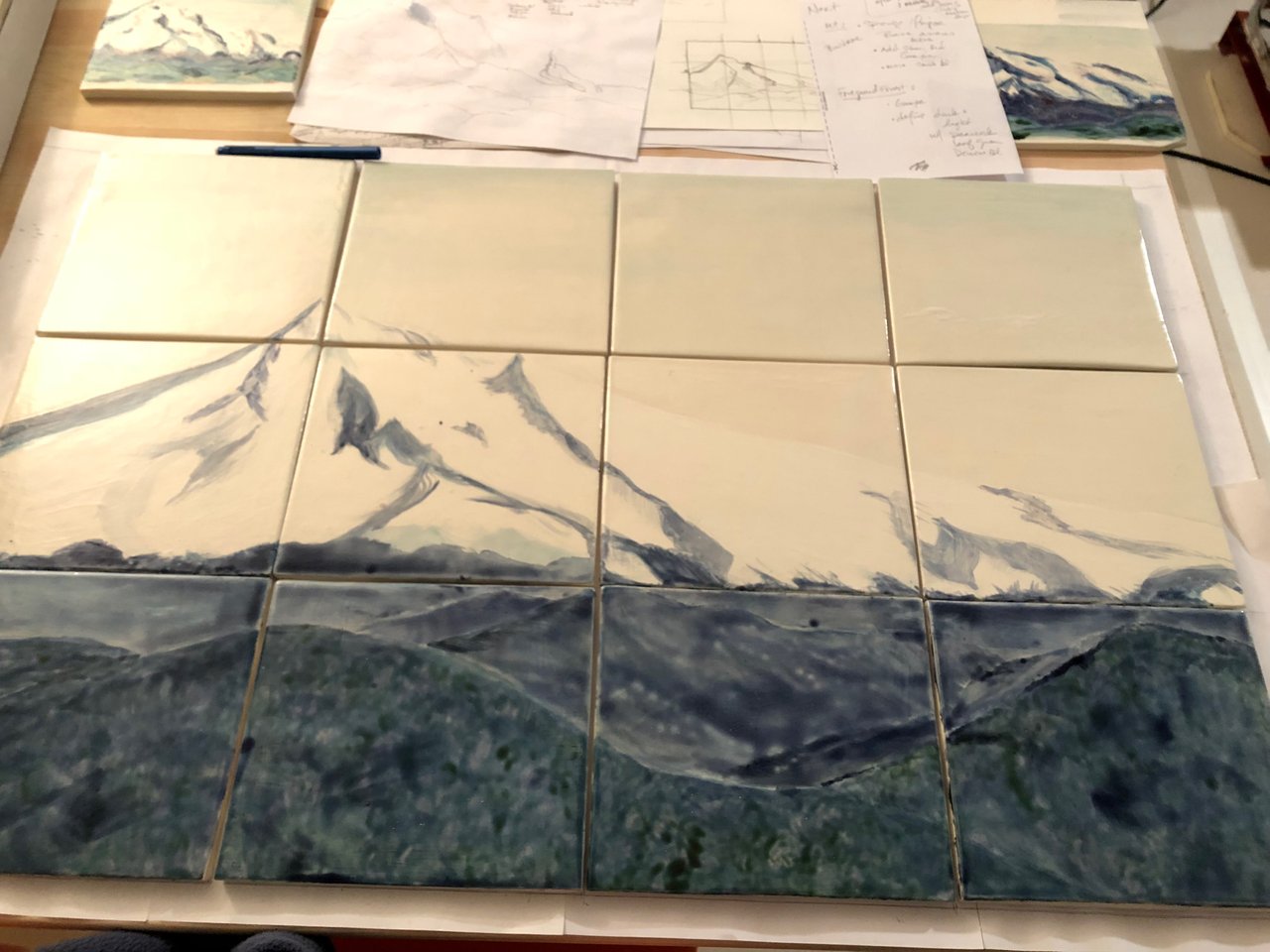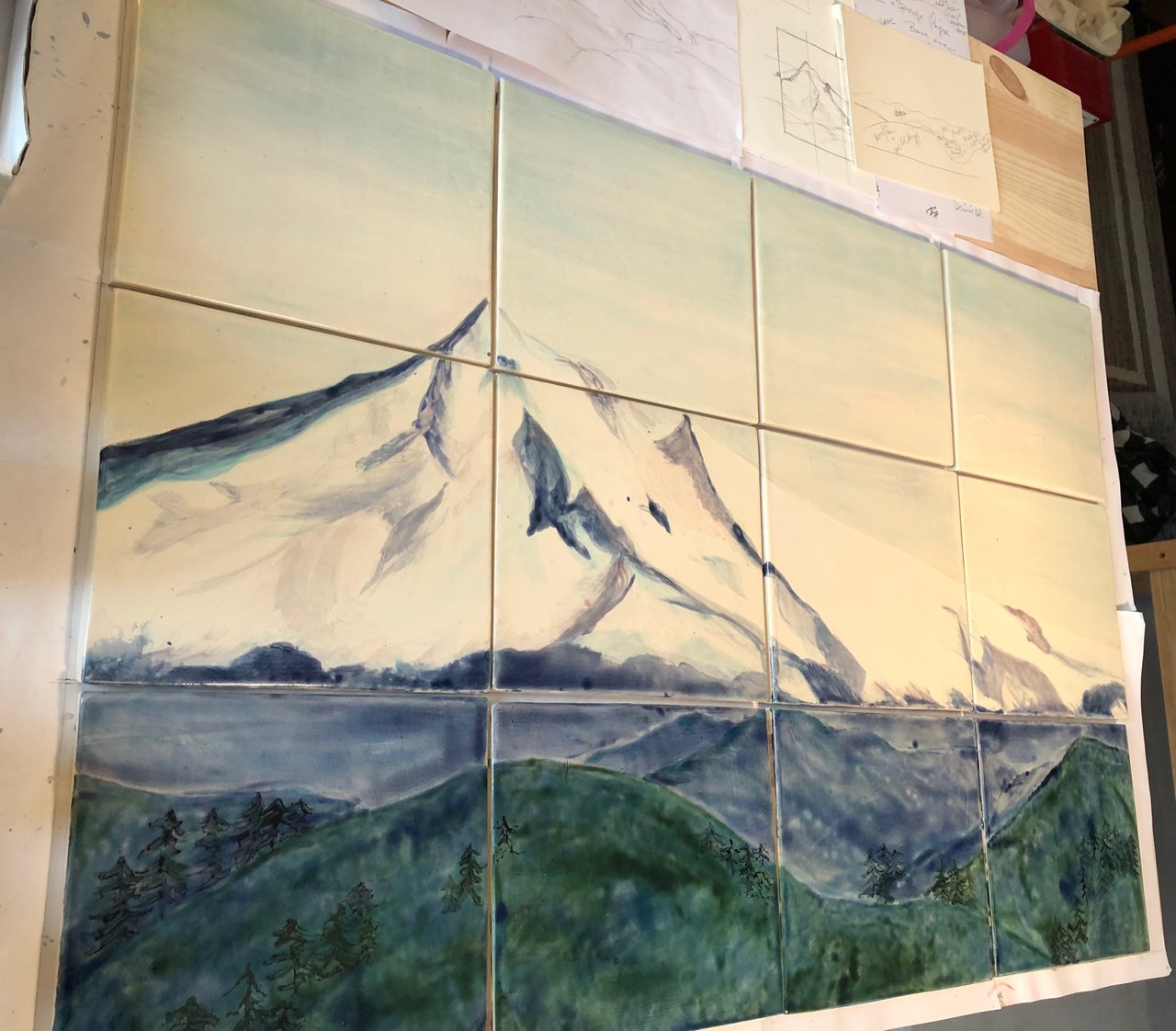 and finally - complete
I was very intentional about each brushstroke I added to create a minimalist feel to the imagery and color in keeping with the client's vision.
And below some details showing the trees which read more in person than in the above image: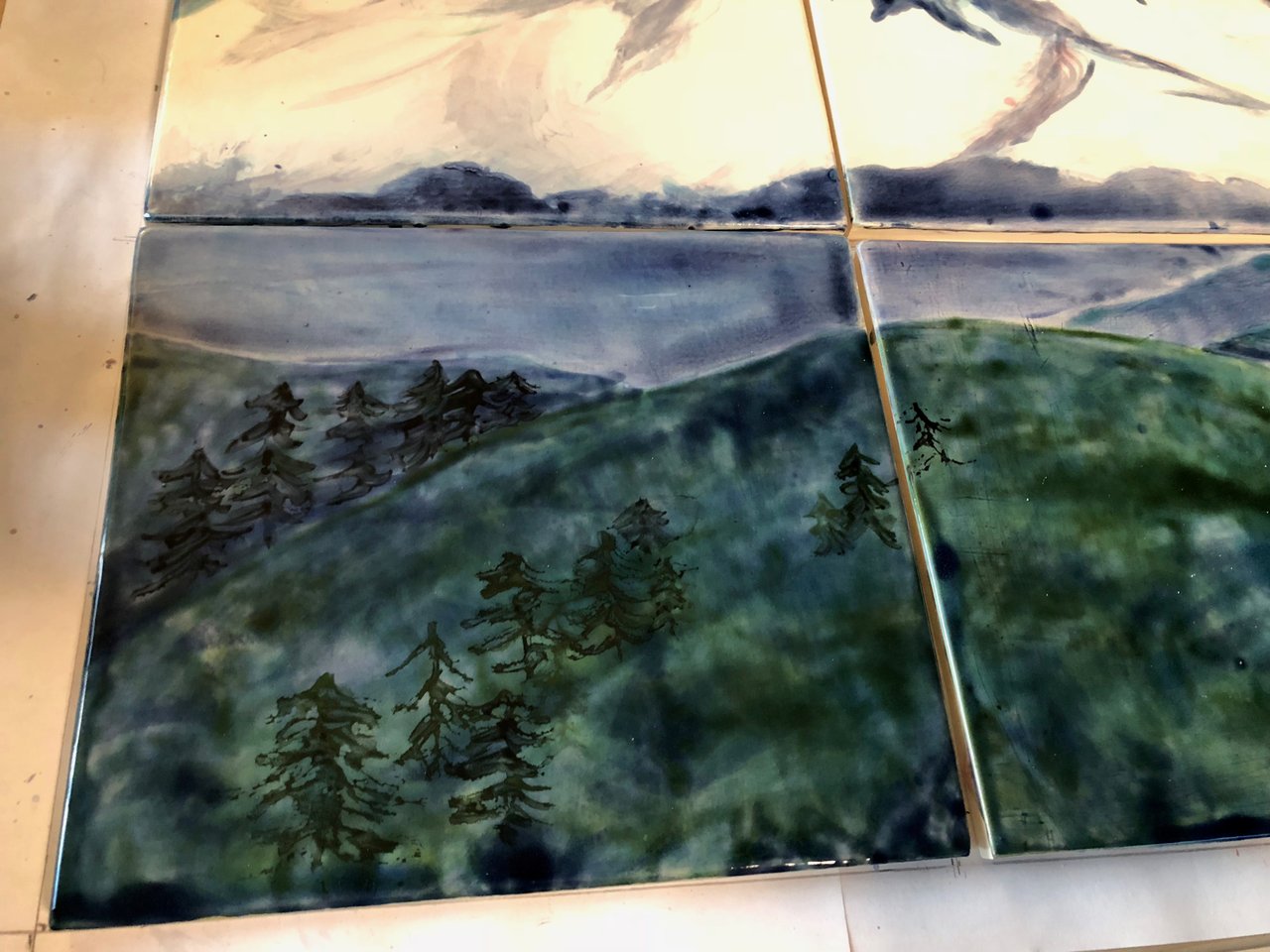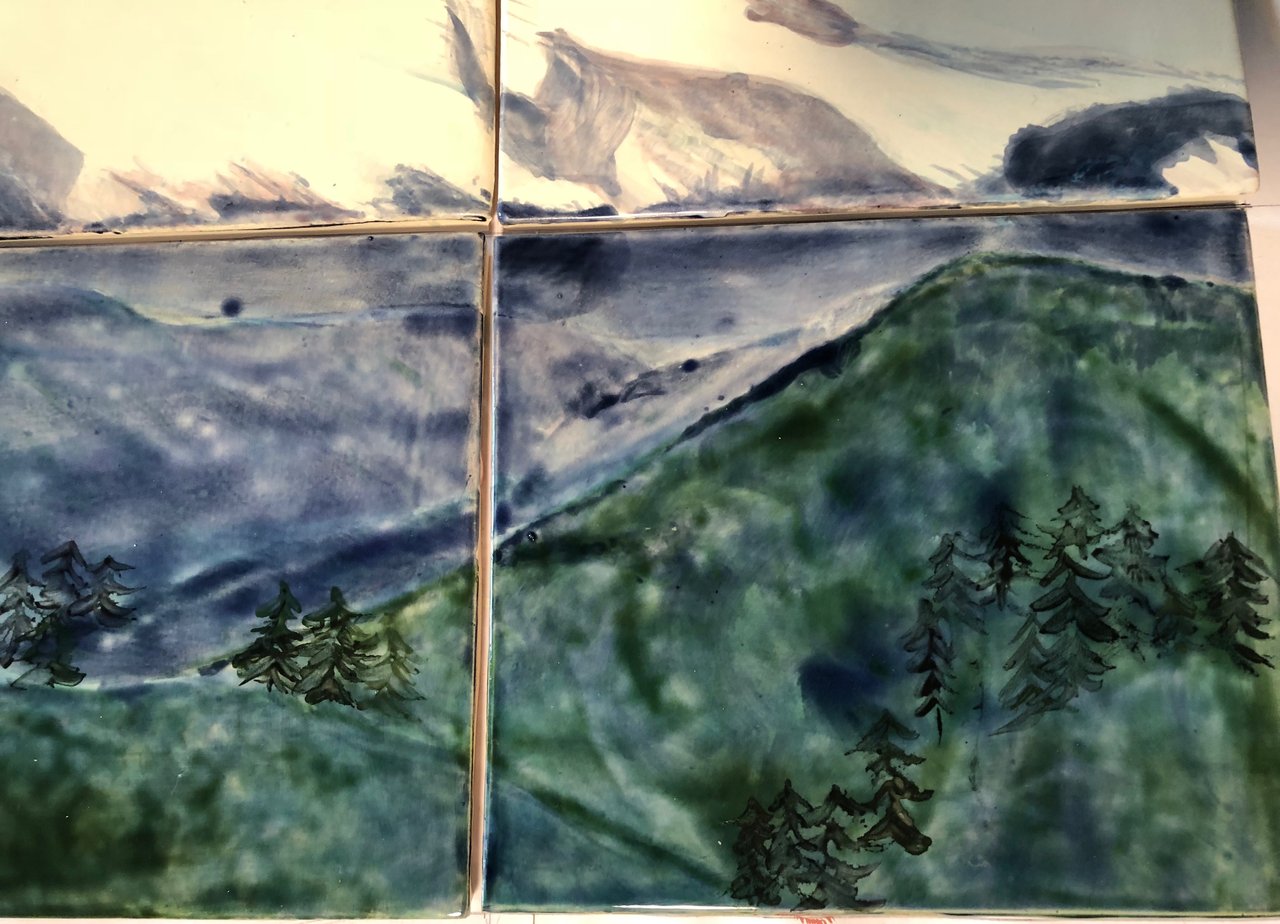 They will receive the shipment next Wednesday and I'm on pins and needles until I get word that it arrived safely and that they are pleased. Fingers crossed!
Have a great weekend everyone and be sure to check out @blocktrades post where you can offer your vote on the Steem Proposal System
As always, many thanks for supporting my presence here on Steemit, your votes, friendship, interaction, and great content all make a huge difference, keep on Steemin'!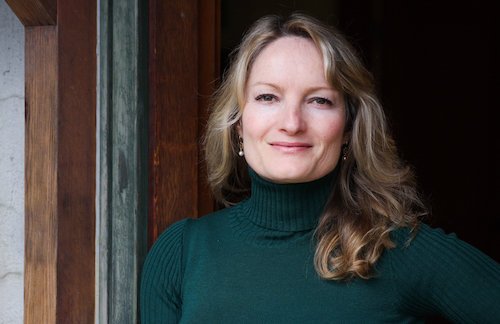 aka Ruth Frances Greenberg, I am a ceramic artist who makes mosaics, tile and all things clay from my home studio in rural Connecticut. I'm here on Steemit to offer my support and friendship to creatives, individuals and projects that I value and want to see more of in the world. The decentralized economy and blockchain technology are promising and I am very pleased to be a part of this exciting new revolution.
Your support means the world to me and enables me to pursue my life and creativity with more freedom and opportunity, thank you! You can learn more about me and my work at www.ruthfrancesgreenberg.com