Monterosso al Mare lies in a natural gulf an is protected from the sea by a small artificial reef. On the beach is astatue of a gigantic Neptune from thee sculptor Arrigo Minerbi. Monterosso is famous for it's lemons which are found all over the city.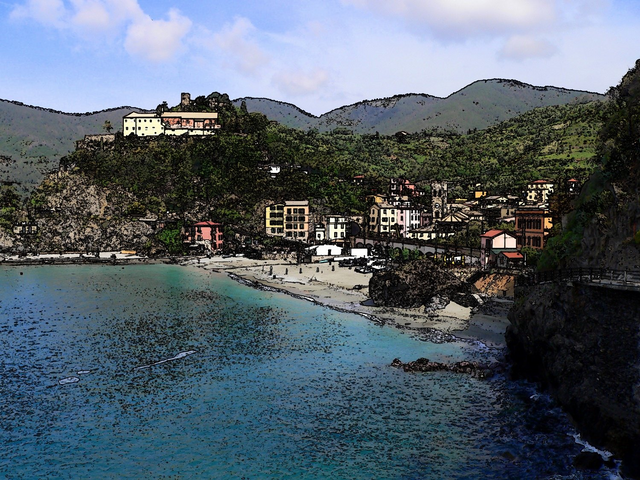 Manarola is said to be the oldest town in Cinque terre, although there is no specific date to back this claim up. Tradiotionally the Manarolese have been expeeerts in fishing and wine-making. The local wine Sciacchetrà is mentioned in Roman times and was already then known for it's quality.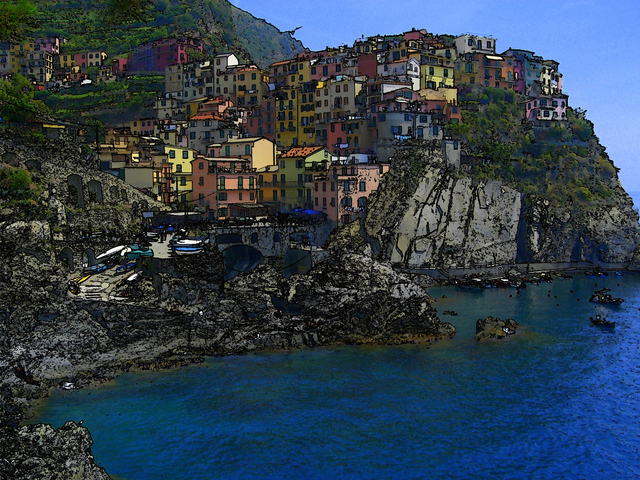 The history of Riomaggiore dates back to the 13th century and has been surrounded by vineyards ever since. The hiking path "Via dell'Amore" connect Riomaggiore to Manarola. The village name was featured in Forza Horizon 2 where it was on road signs but could not actually be visisted.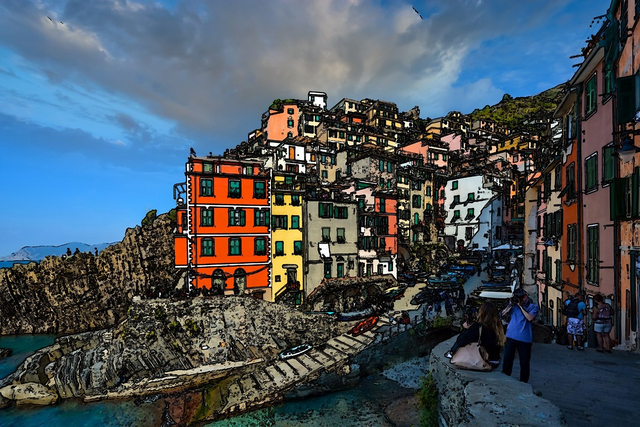 Good comments are at risk of being upvoted.
All photo's i use are either my own or are photo's from pixabay labeled free for re-use.